Zena Holloway
Diving into Art and Sustainability: The Inspiring Work of Underwater Photographer Zena Holloway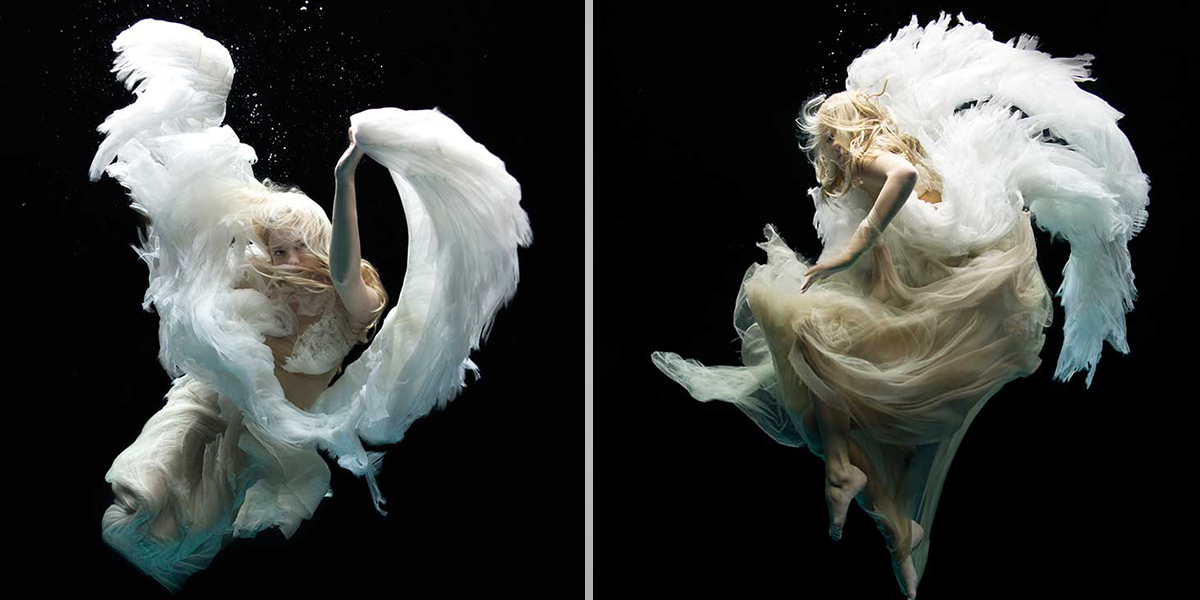 Zena Holloway, a British photographer and material innovator, is making waves in the world of underwater photography and sustainability. Born in Bahrain and raised between London and various other places around the world, Holloway was first captivated by the magic of the underwater world as a teenager. She went on to qualify as a PADI instructor and commercial diver and has since taught herself the techniques of underwater photography, charting her own course in the ultra-niche profession.
Holloway's images capture the deep, and often complex subconscious connections we have to oceans, rivers, and lakes. She has a unique ability to use the solitary and open space of the ocean environment to create her own magical setting, and her work has been published widely across international campaigns and editorial features such as Paris Match, The Sunday Times, Nike, English National Opera, and Pepsi. Her work continues to be collected by institutions and private individuals and she has won several awards and nominations for her work, including the Underwater Photographer of the Year (2020) and the Aesthetica Art Prize (2022).
But Holloway's passion for sustainability led her to explore material innovation as well. While looking for solutions to the problem of plastic pollution in our oceans, she came across the roots of a willow tree growing in her local river and started experimenting with growing wheatgrass into templates carved from beeswax. Over 12 days the shoots grow to 20cm while the roots bind below to form a naturally woven structure. With sustainability at the heart of the process, the ingredients are organic and locally sourced. Water is reused from run off and any leftover shoot, seed or root is eaten as animal fodder.
Holloway's innovative material growing technique is not only environmentally friendly but also aesthetically pleasing, as she has been able to grow sustainable sculptures and fashion from grass roots, imagining a material world that is grown, not made. Her coral reef sculptures, in particular, are not only beautiful but also raise awareness of the importance of coral reefs and the need to protect them.