SHINICHI MARUYAMA
Exploring the Beauty of Imperfection: The Photography of Shinichi Maruyama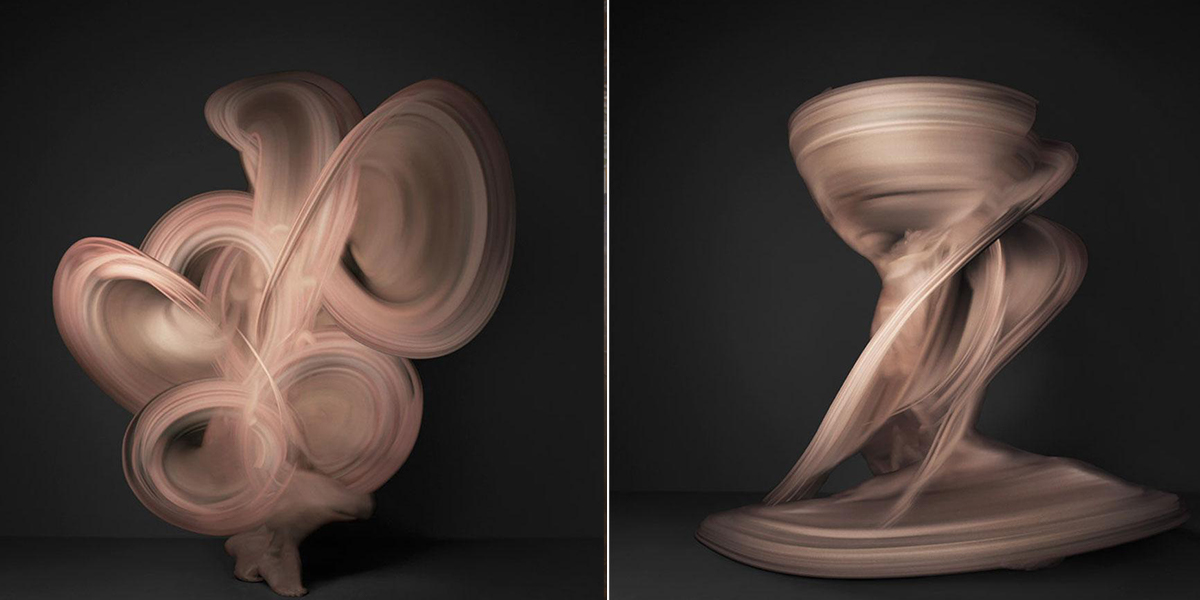 Shinichi Maruyama, a Japanese photographer based in New York City, is known for his use of the concept of wabi-sabi in his work. Wabi-sabi is the beauty of things imperfect, impermanent, and incomplete, and Maruyama captures this principle through his series of suspended liquid forms and in his more recent series, Nudes.
Maruyama's Nudes series features a dancer in motion, created by layering thousands of individual frames together. The inspiration for the series comes from Marcel Duchamp's painting Nude Descending a Staircase, which depicted a scene enacted over time. By collaborating with choreographer Jessica Lang, Maruyama creates images that capture the beauty of both the human figure and motion. By combining 10,000 individual photographs of a dancer, the resulting image is intended to appear different from what actually exists, reflecting a connection to human perception of presence in life.
In his work, Maruyama also creates a sense of motion in a single photograph, through layering different frames. In its spatial illusionism and meticulous details, he inevitably points to a vortex of visual forms and sensations, where spontaneity and control stand in perfect balance. The artist's status lies in his ability to create a new abstract visual language that generates motion and stillness in perpetuum.
Maruyama was born in 1968 in Nagano, Japan and during his high school years he became fascinated by Chinese calligraphy and photography. He studied at Chiba University and worked as a member of Hakuhodo Photo Creative. He is represented exclusively by Bruce Silverstein and has had three solo shows with the gallery.
Since the late 2000s, Maruyama's work has been the subject of exhibition at prominent venues internationally including the Boghossian Foundation, Brussels, Belgium; Carnegie Hall, New York; The Crow Collection, Dallas; New York; Maison Particulière, Brussels, Belgium; Paris Photo, France; and the Peabody Essex Museum, Salem. His work is included in numerous public and private collections worldwide.