RONIT BARANGA
Ronit Baranga's Figurative Sculptures and Installations: Exploring Emotional States and Relationships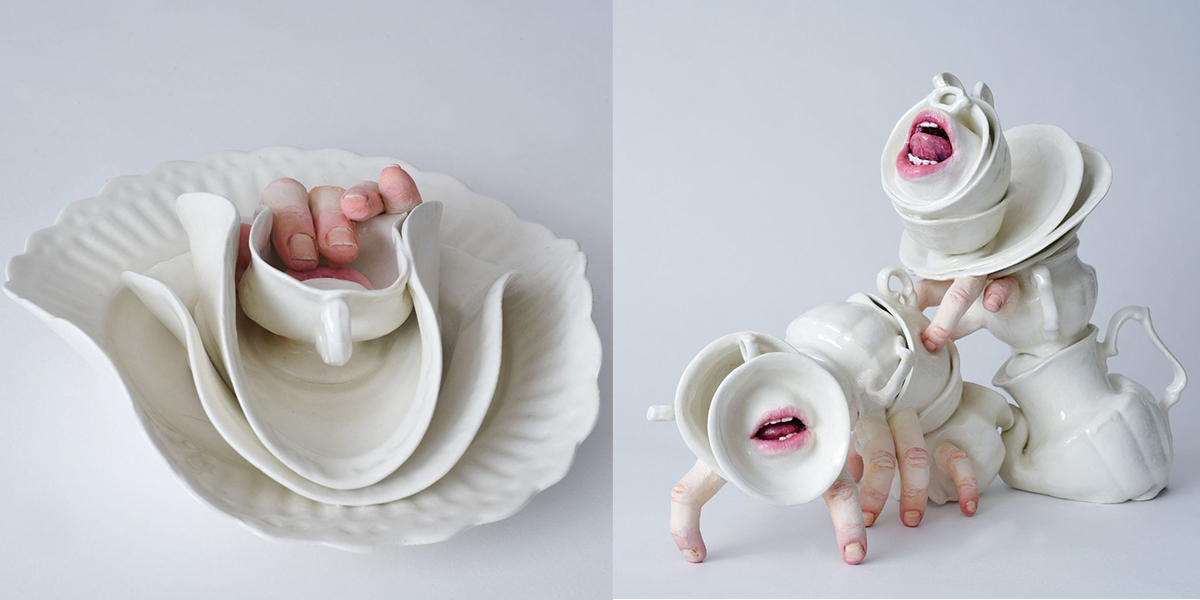 Ronit Baranga's sculptures and installations are a testament to the complexities of human emotions and relationships. Born in Israel, Baranga's sculptures and installations often explore the border between living and still life. Her figures are realistic and detailed, yet they are often frozen in time and space, creating a sense of unease and ambiguity. Her work deals with emotional states such as longing, isolation, and intimacy, and the relationships that we form with ourselves and others.
Baranga's solo exhibition, "Between Four Walls", which opened at Braverman Gallery in Tel-Aviv, was a striking exploration of the home environment and the emotions and relationships that are intertwined within it. Curated by Adi Gura, the exhibition presented four series of works that were woven together to create a thought-provoking and immersive installation. It was divided into three arenas of the home: a dining room, a bathroom, and the bedroom. Baranga's use of the home environment as a subject matter was not only relatable but also a common theme that is often explored in art. However, Baranga took a unique approach to this theme, creating an uncanny space where the familiar and everyday were twisted and distorted, revealing hidden layers of tension, horror, and passion.
The sculptures in the exhibition were made of human-sized clay and were hand-painted in a hyper-realistic manner. The sculptures were not just replicas of objects and spaces, but rather, they were imbued with a sense of emotion and tension. The dining room, for instance, was set for a meal, but there was no food to be found, and instead, the utensils were engaged in sexual intimacy among themselves. This exhibition was a powerful exploration of the home environment as a space of both comfort and discomfort. The familiar and everyday objects and spaces, combined with her hyper-realistic style, created a sense of unease and uncertainty, making the viewer question their own relationship with the spaces and objects in their own homes.
As a contemporary artist, Baranga is constantly pushing the boundaries of sculpture and installation art. Her work has been exhibited in numerous solo and group exhibitions in New York, Istanbul, Taiwan, China, Germany, Tel-Aviv, and Australia. Her sculptures and installations are a powerful reminder of the fragility and beauty of human connections, and the emotions that make us human.