JANAINA
MELLO LANDINI
CICLOTRAMA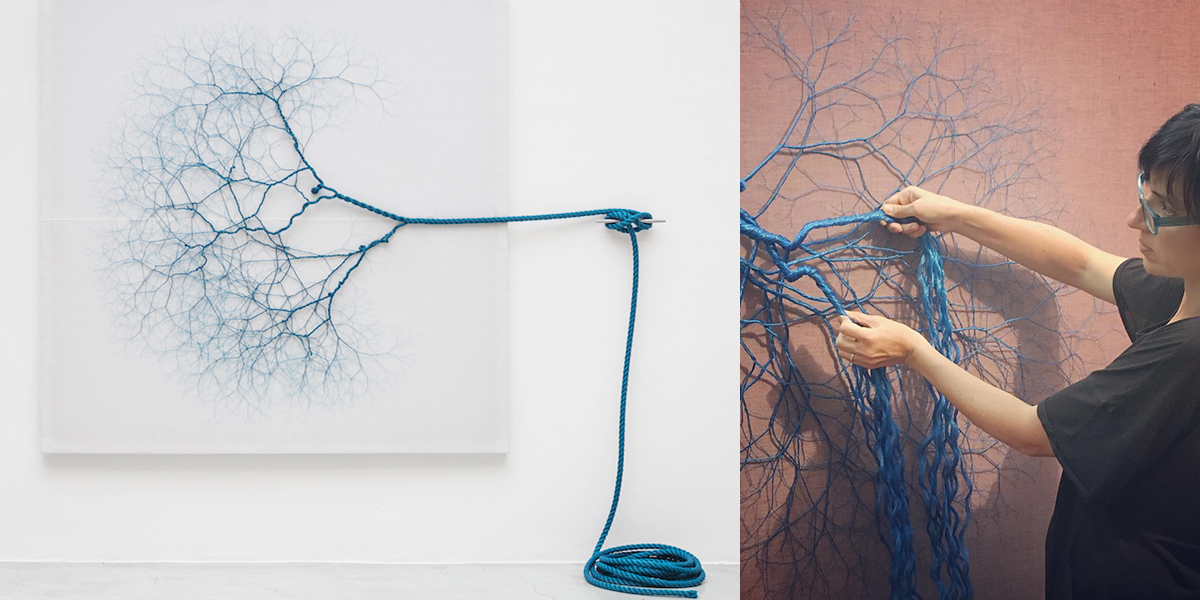 Ciclotrama is an invented word by Janaina to address her ongoing series started in 2010. The main concept is to present a Ciclotrama that pervades the space, dissolving the mass of the rope in a circular and free gesture.
The idea is to "unstitch" Time from the inside, unraveling the threads of the same rope in constant bifurcations, until reaching the last indivisible stage, a point that holds everything together in perfect equilibrium.
In front of this unbraided, unwoven Ciclotrama it is natural to remind oneself of some roots of plants, of the circulatory systems of the human body, the nerve endings of neurons, the electrical beams of rays and so on, investigating the universal principles that regulate fluid dynamics or eco-systems in general.