KRIS KUKSI
Bringing Fantasy to Life Through Sculpture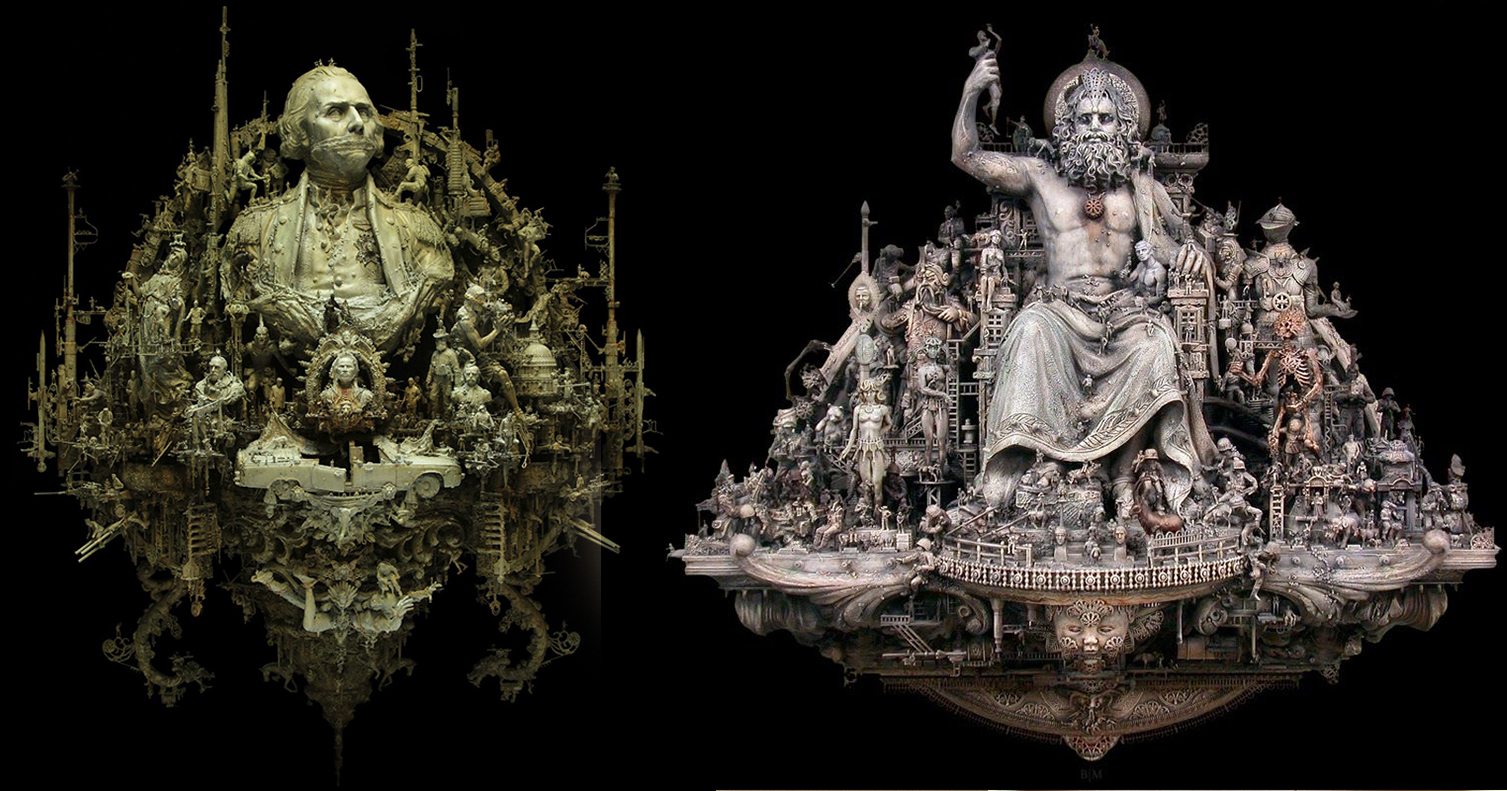 Kris Kuksi is an American artist who is known for creating intricate and highly detailed sculptures that often combine elements of fantasy and the macabre. He has been featured in a number of galleries and exhibitions, and his work has been praised for its imaginative and thought-provoking qualities.
Kuksi's work often incorporates found objects, such as broken toys, figurines, and other small trinkets, which he assembles into elaborate scenes and dioramas. He combines these objects in a way that tells a story and takes on a new meaning. His sculptures can take on various styles like Gothic, Baroque, and Surrealist which, according to Kuksi, are the closest styles to his art.
Kuksi has gained a reputation as a master of found object art and continues to produce work that is both beautiful and thought-provoking. His work has been exhibited internationally and is included in private and public collections.
Kris Kuksi's art can be a strong visual representation of the darkness of the human mind and is highly detailed so that you can appreciate it through a microscope.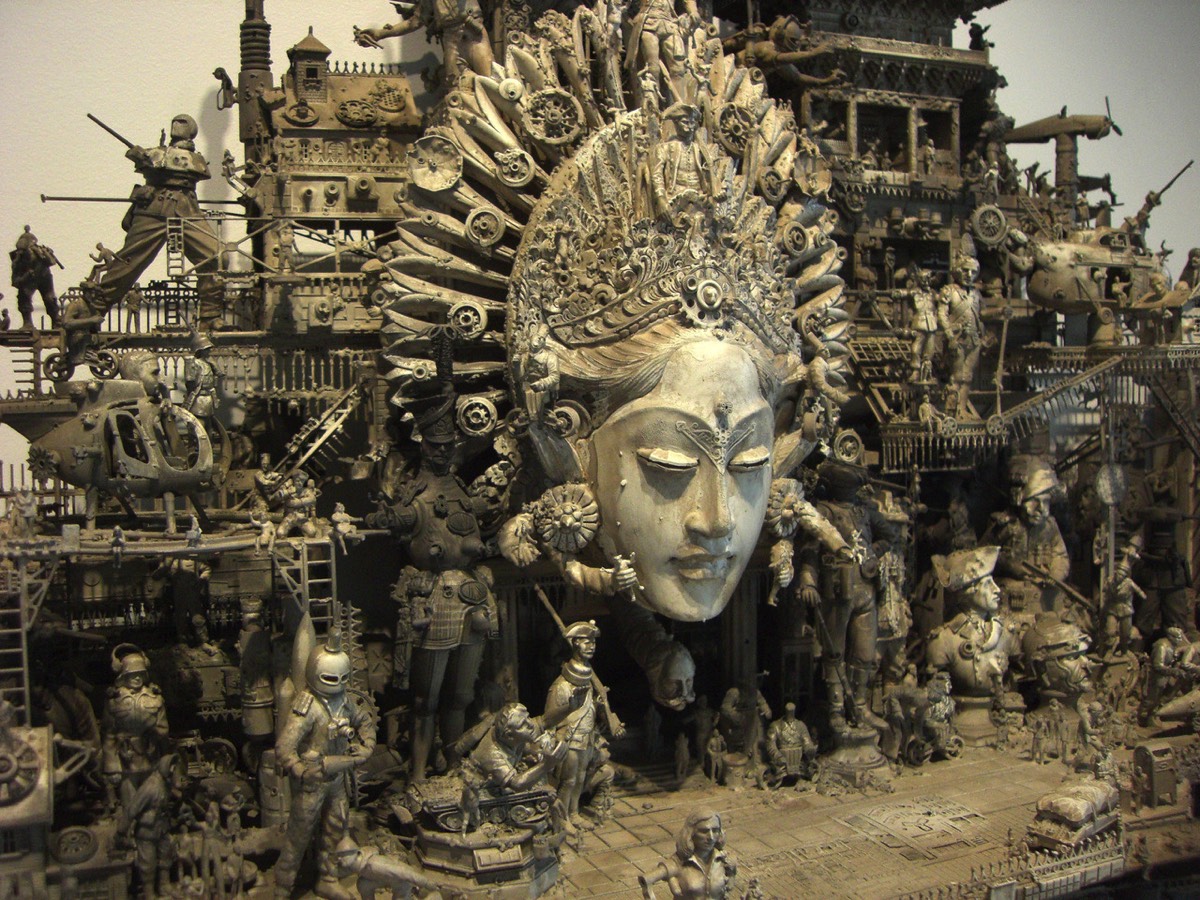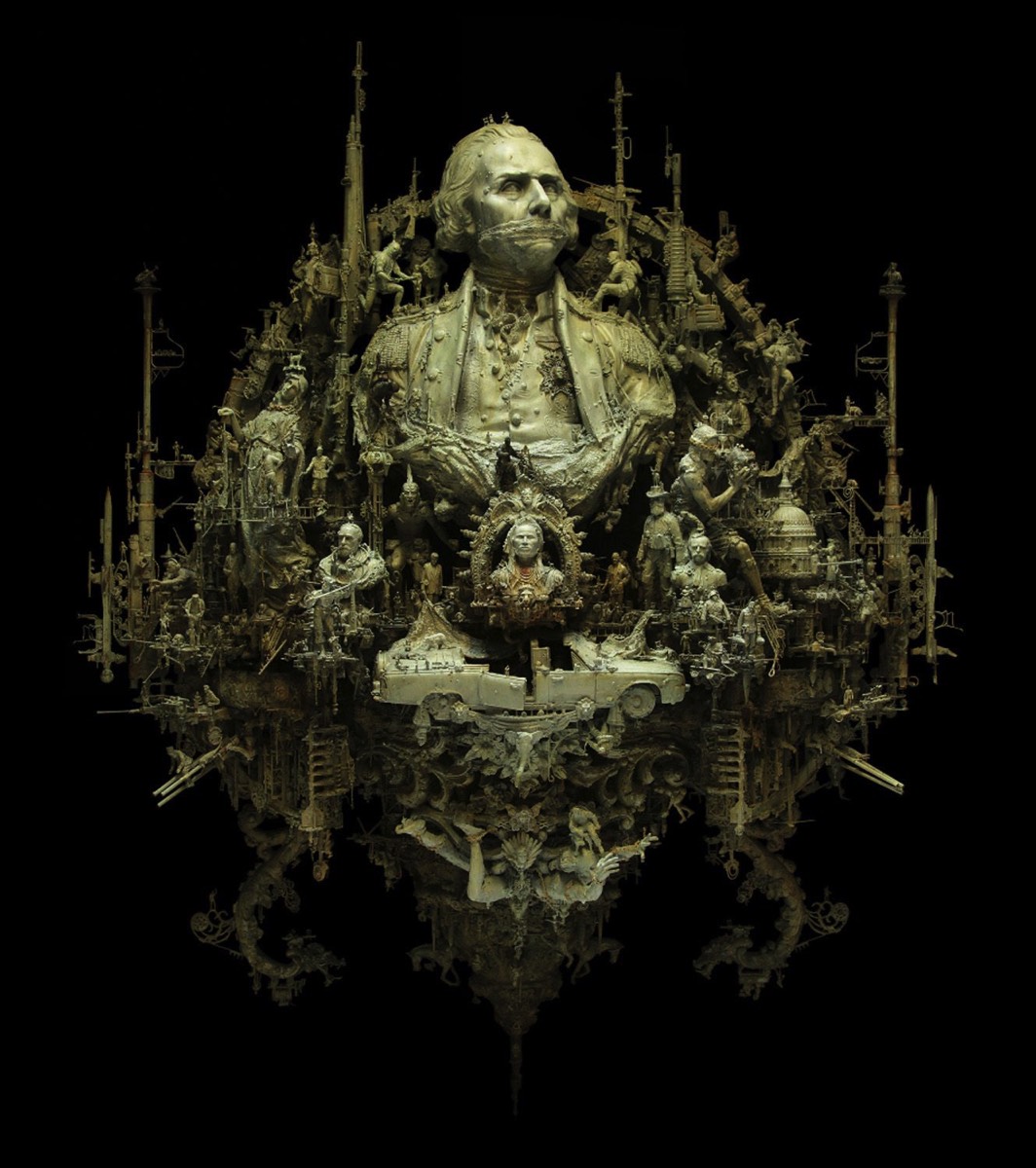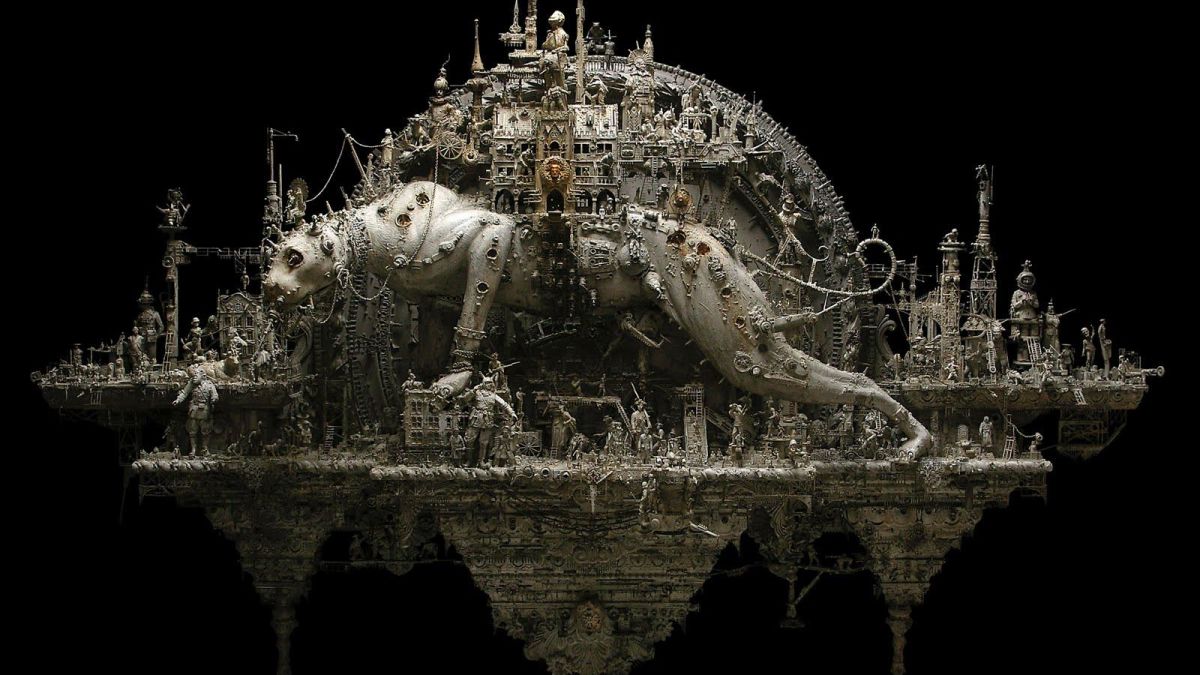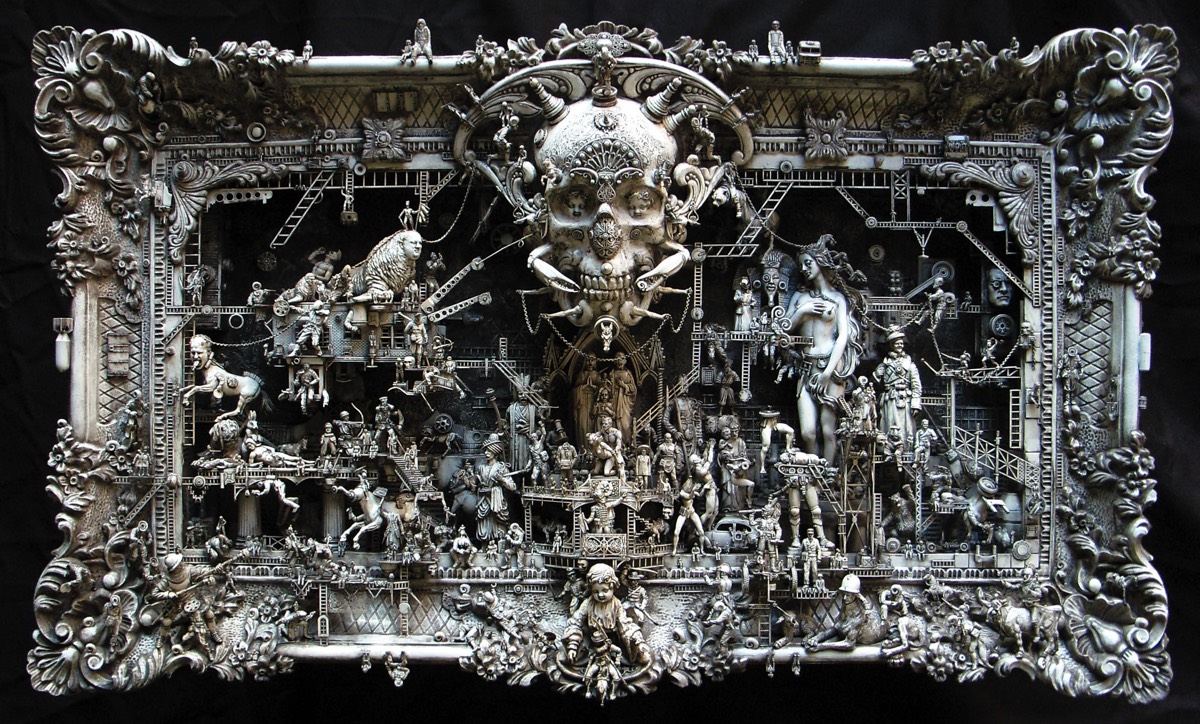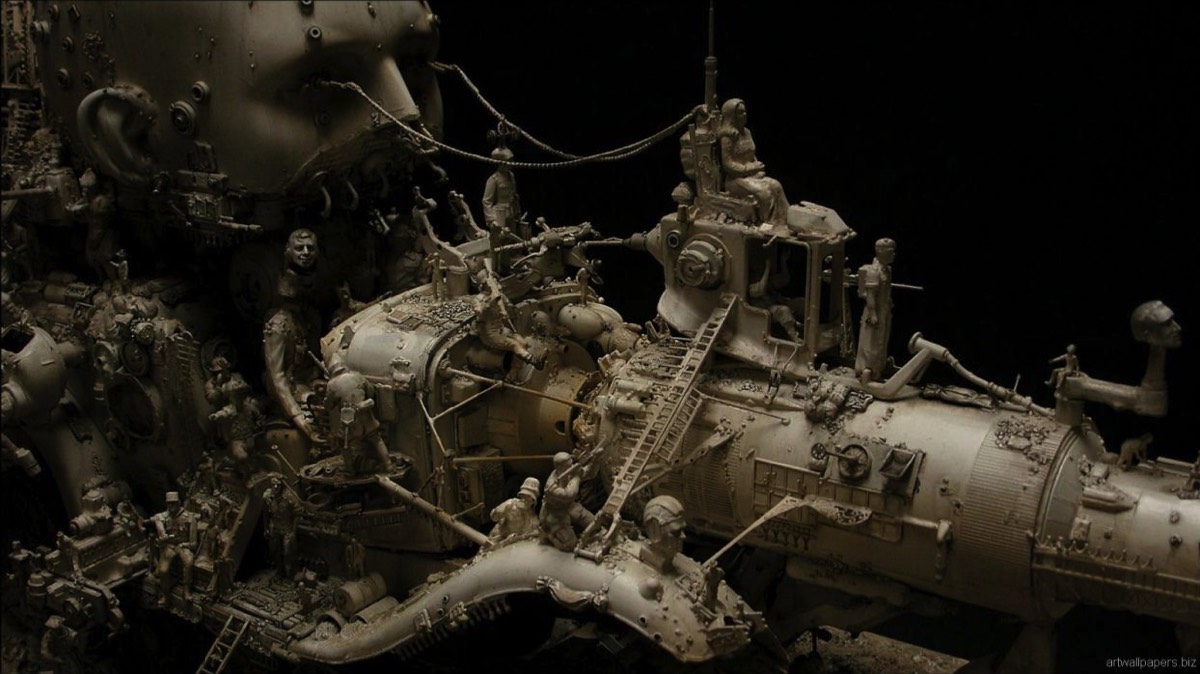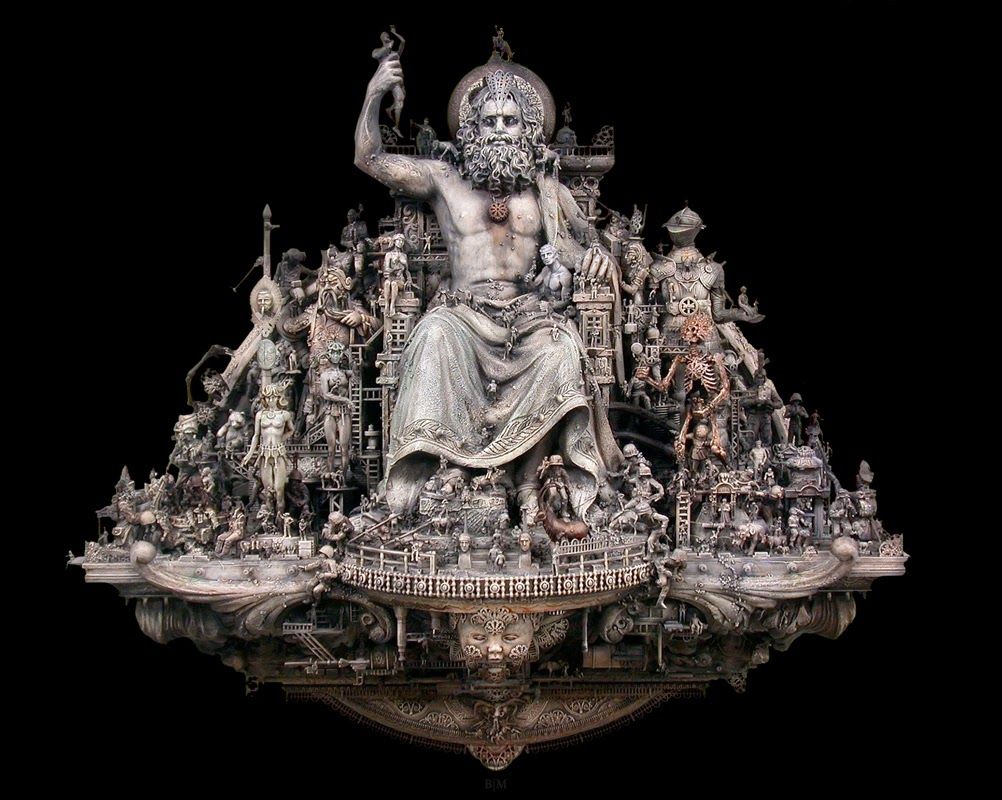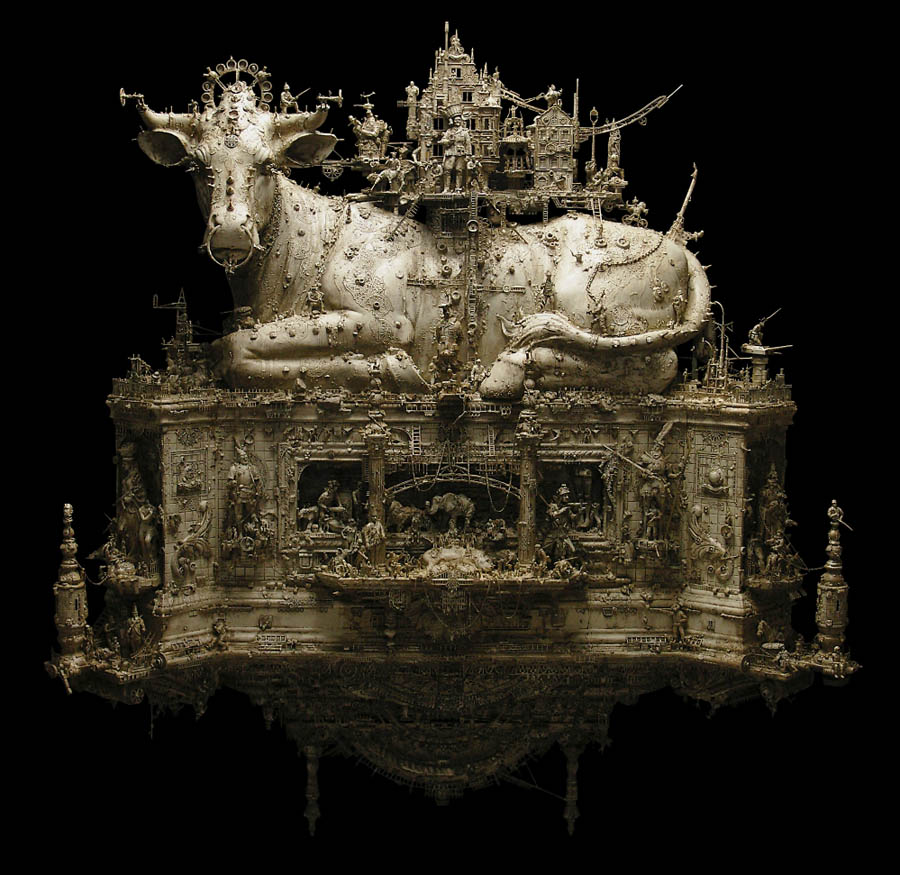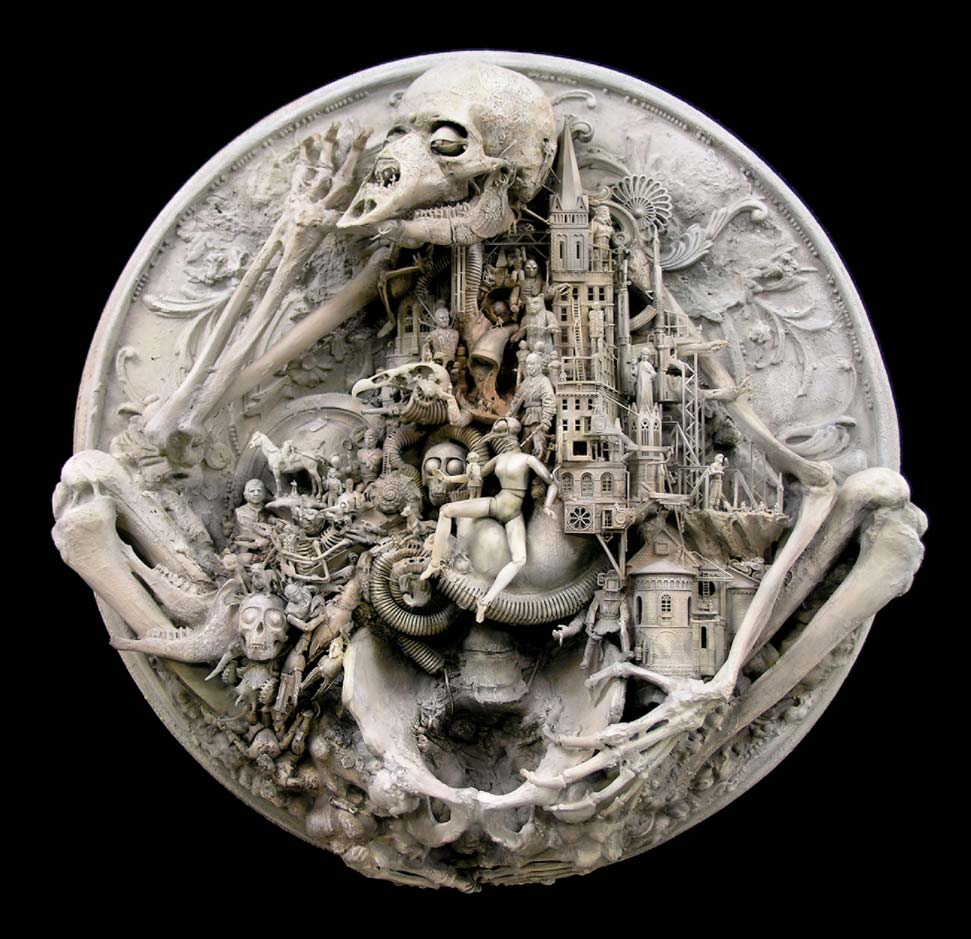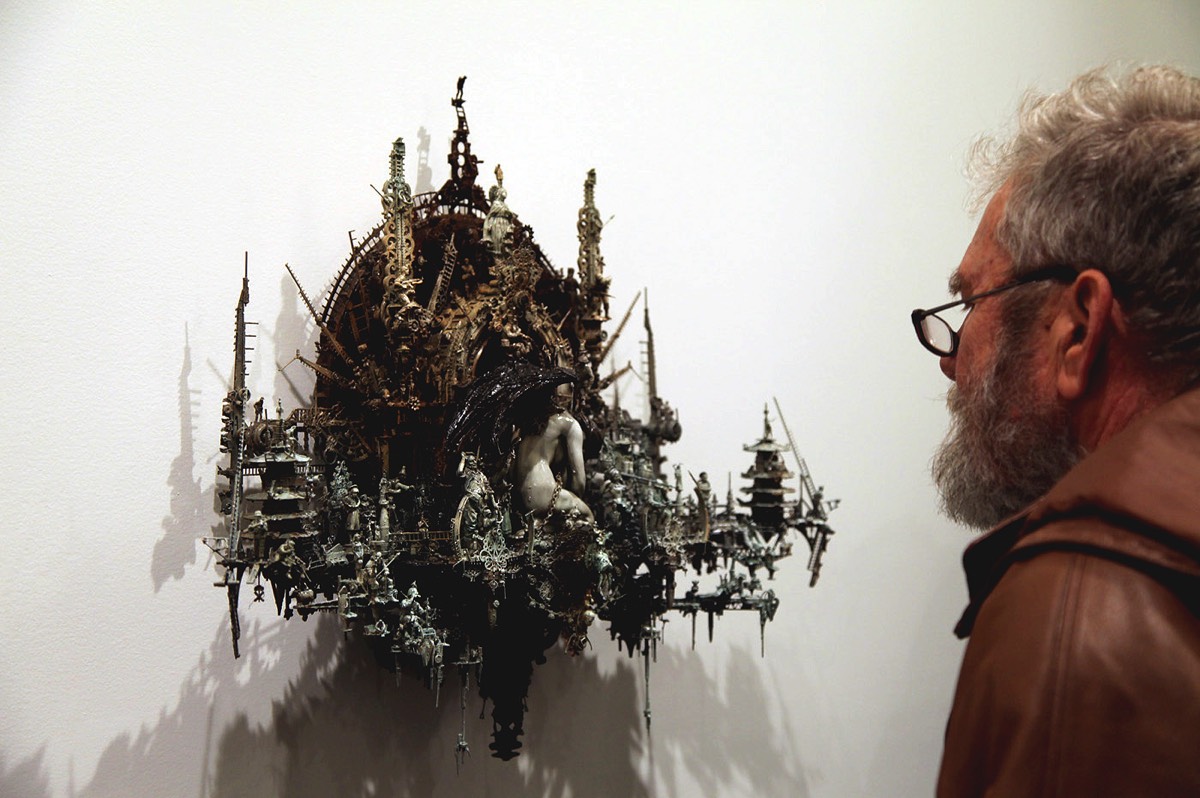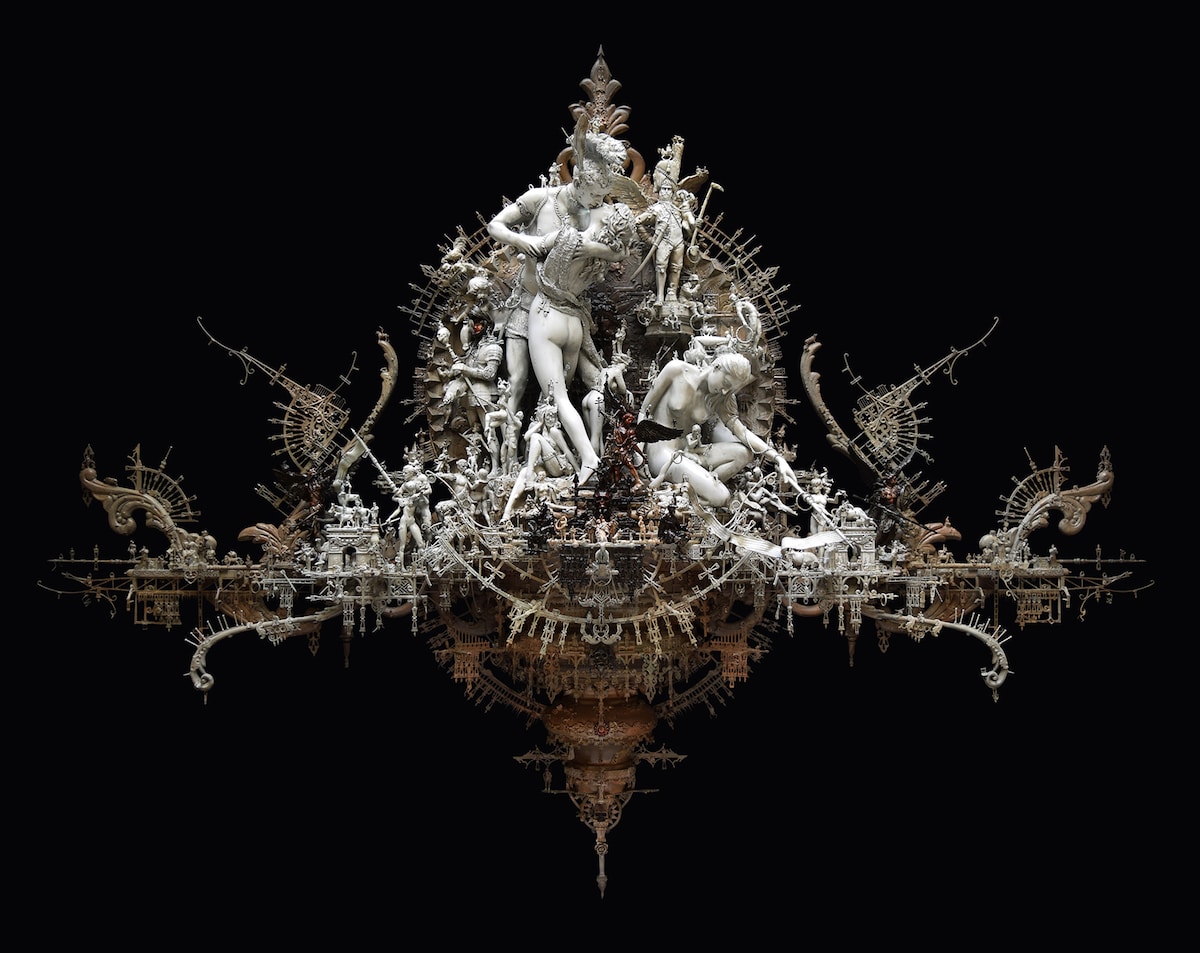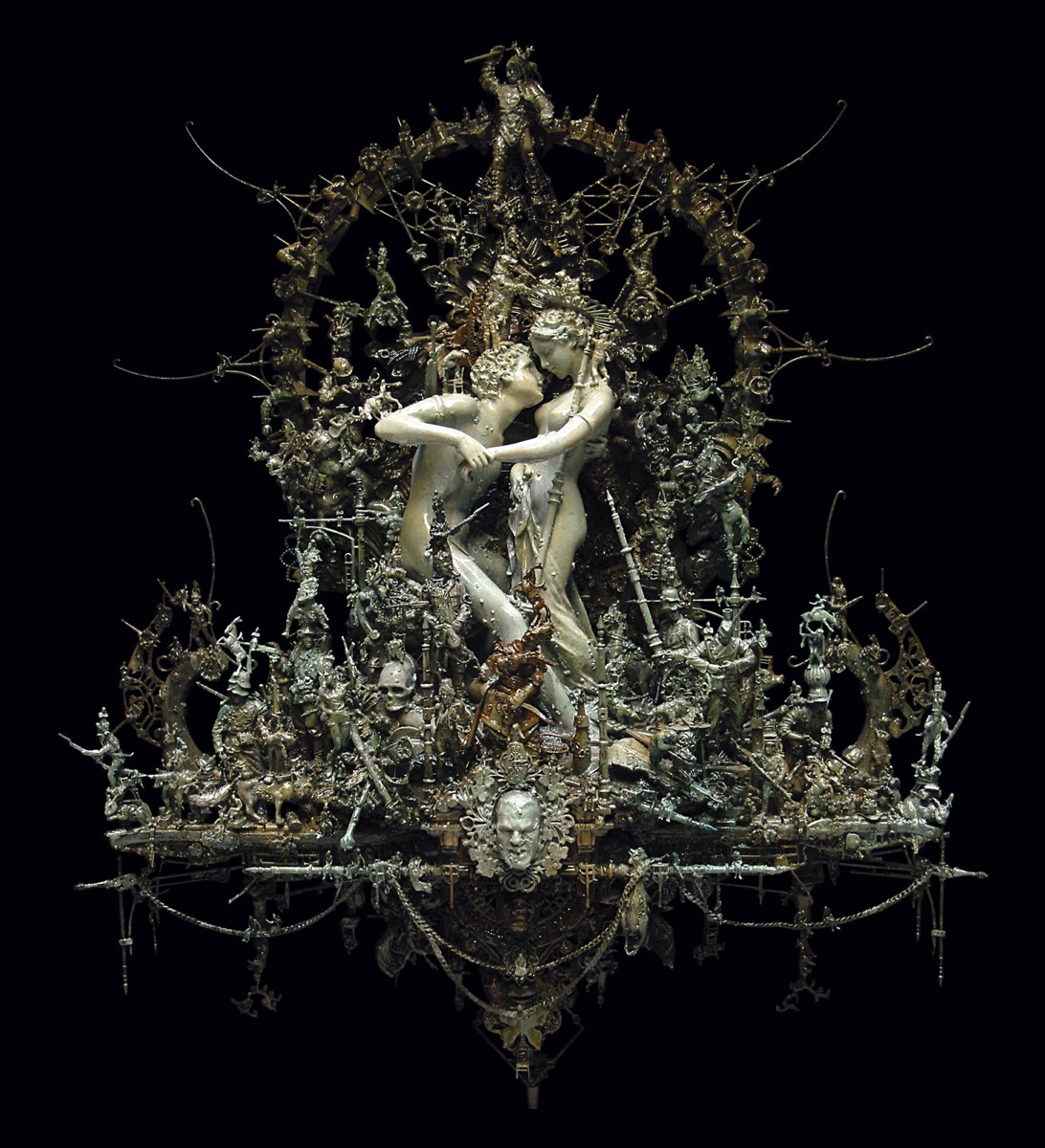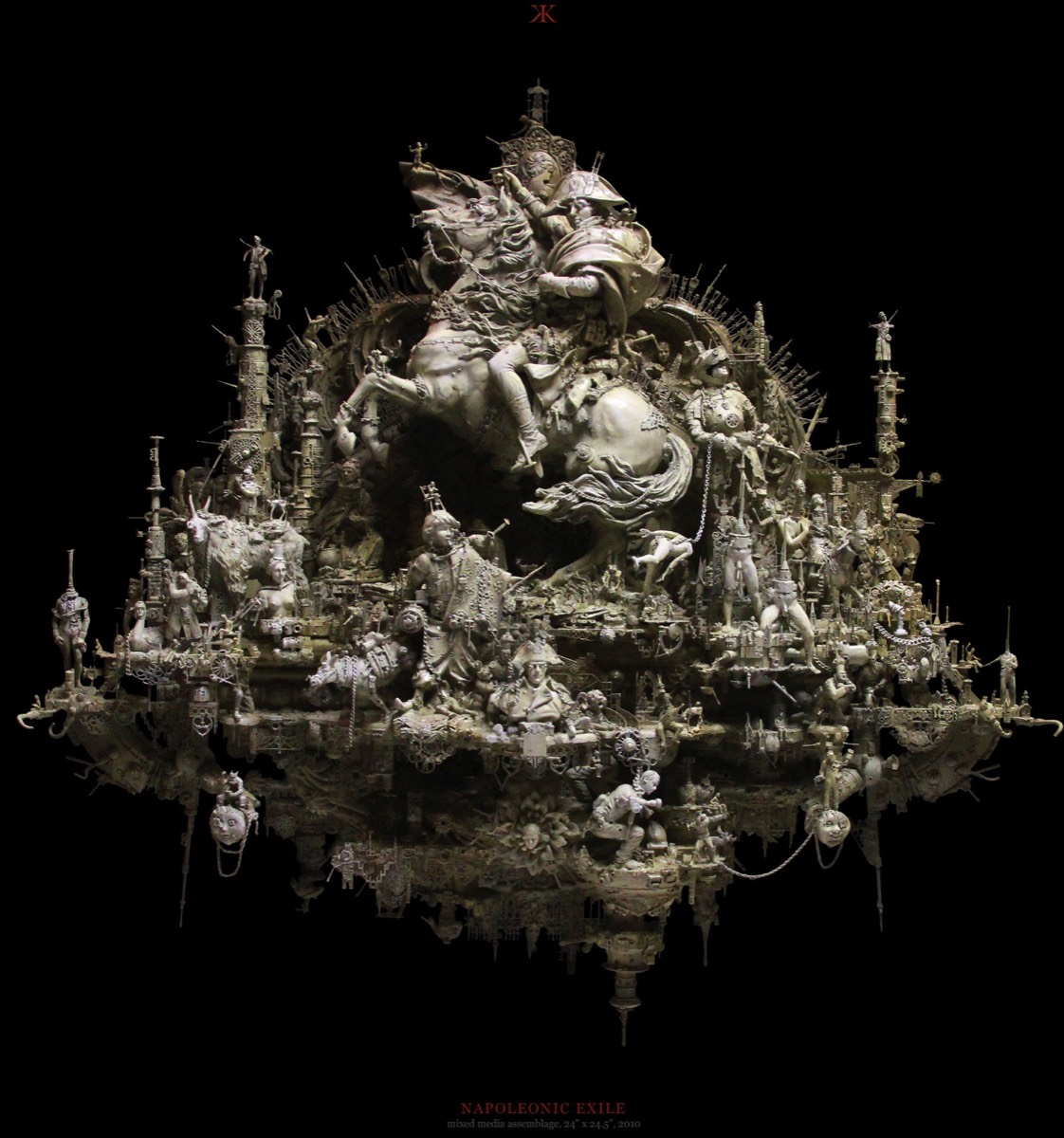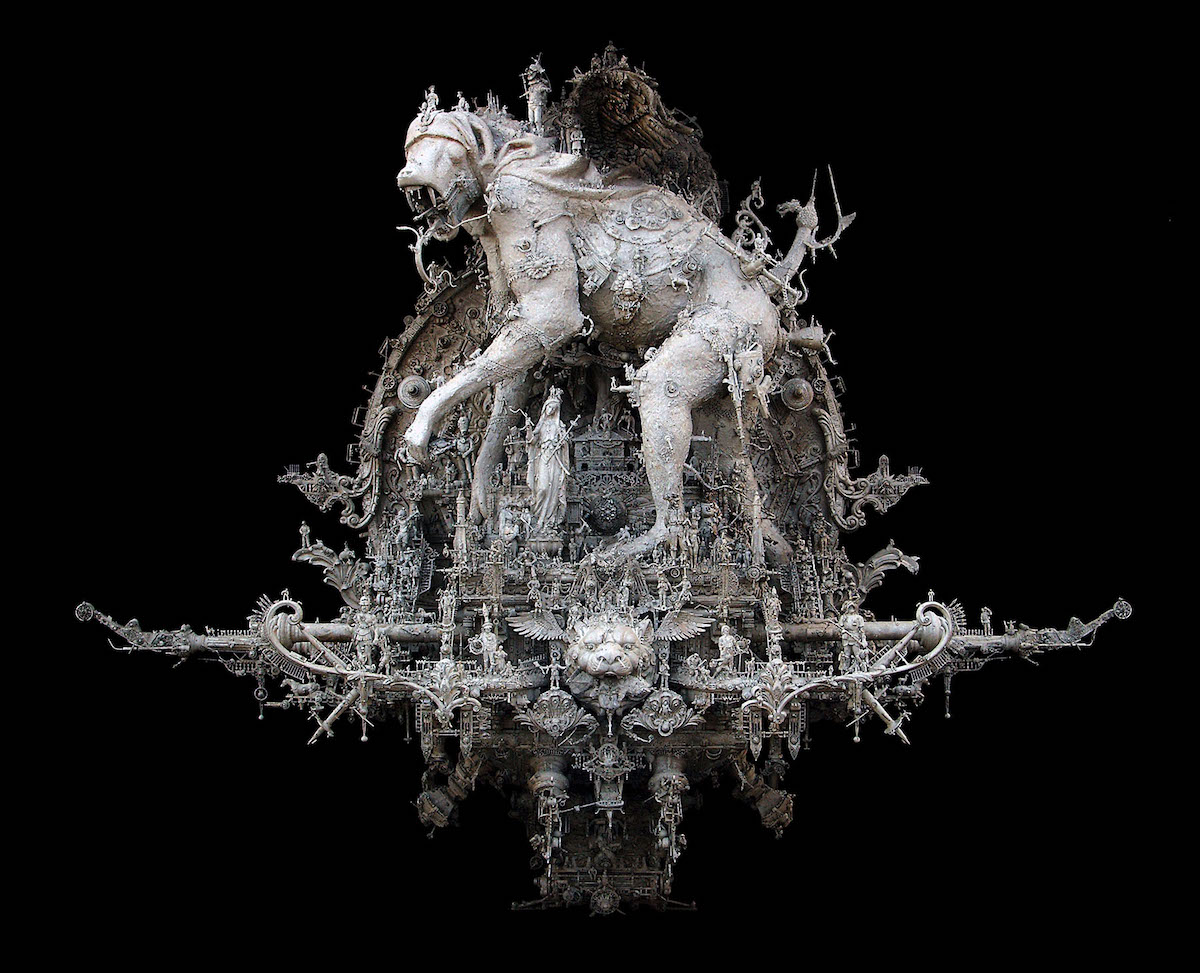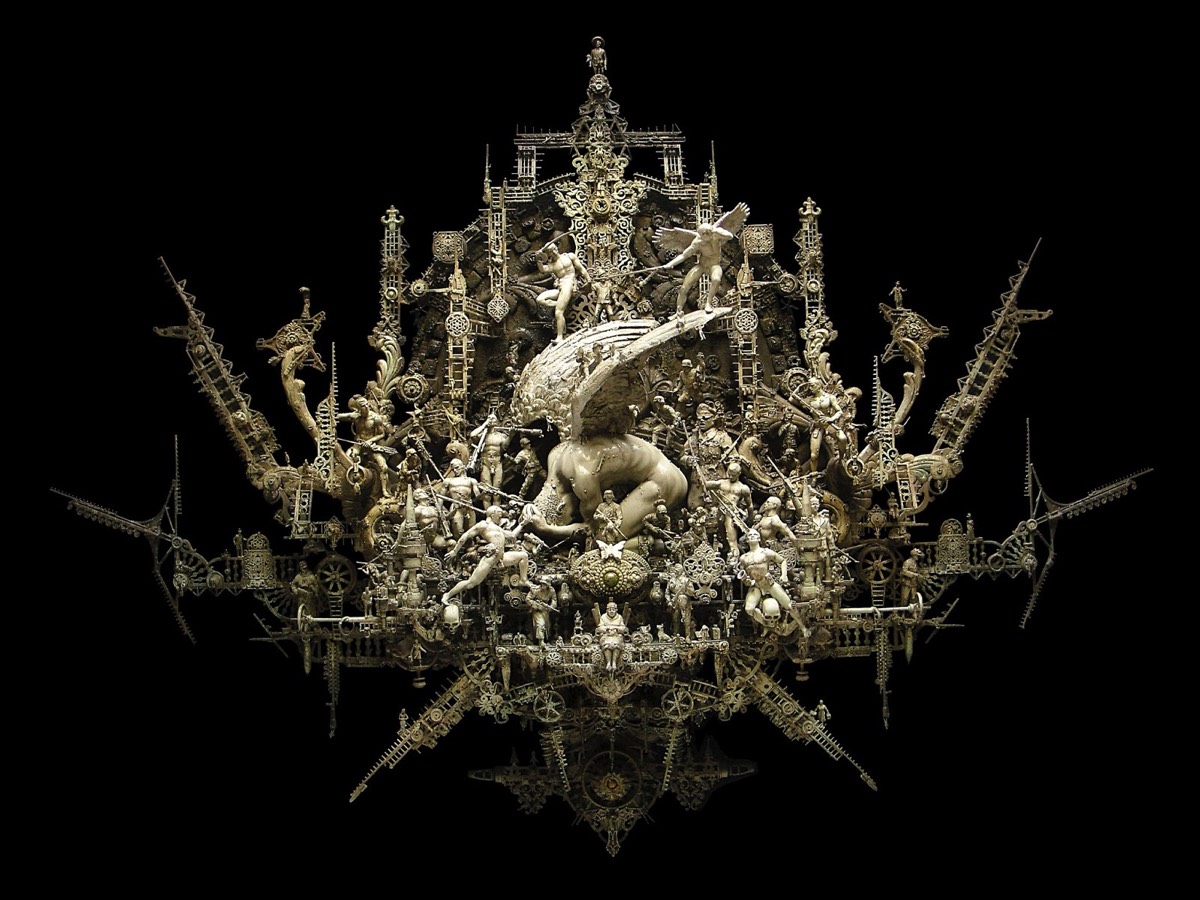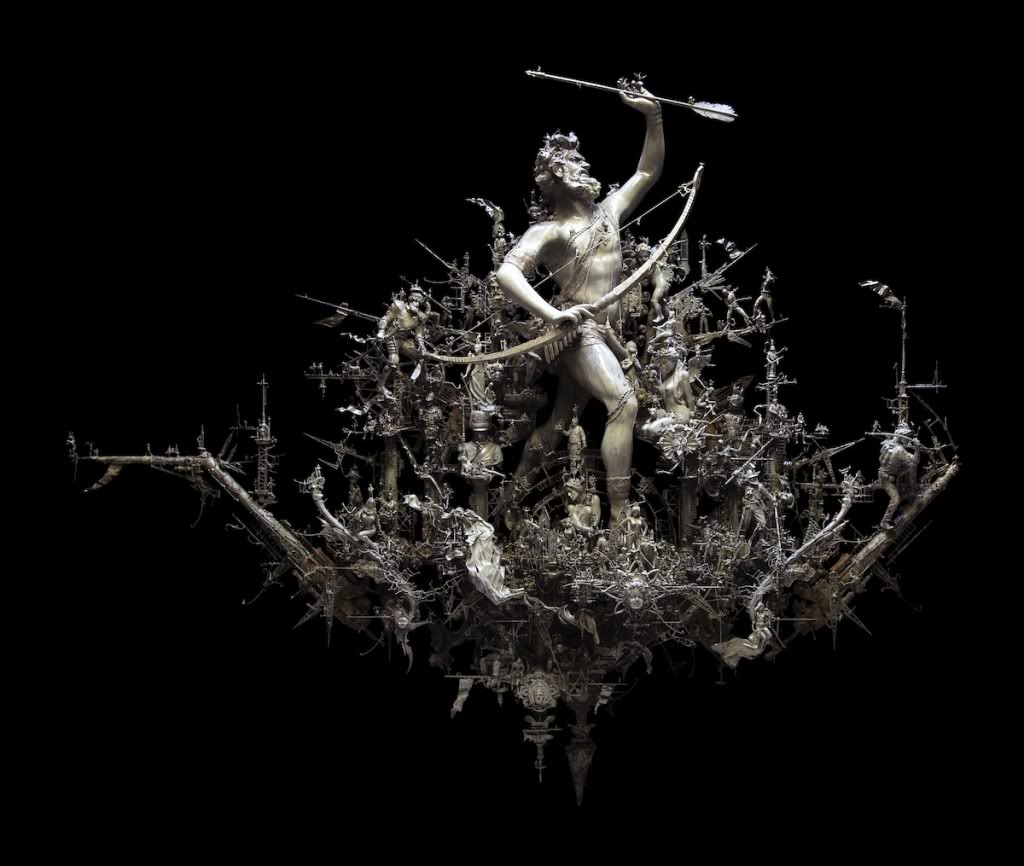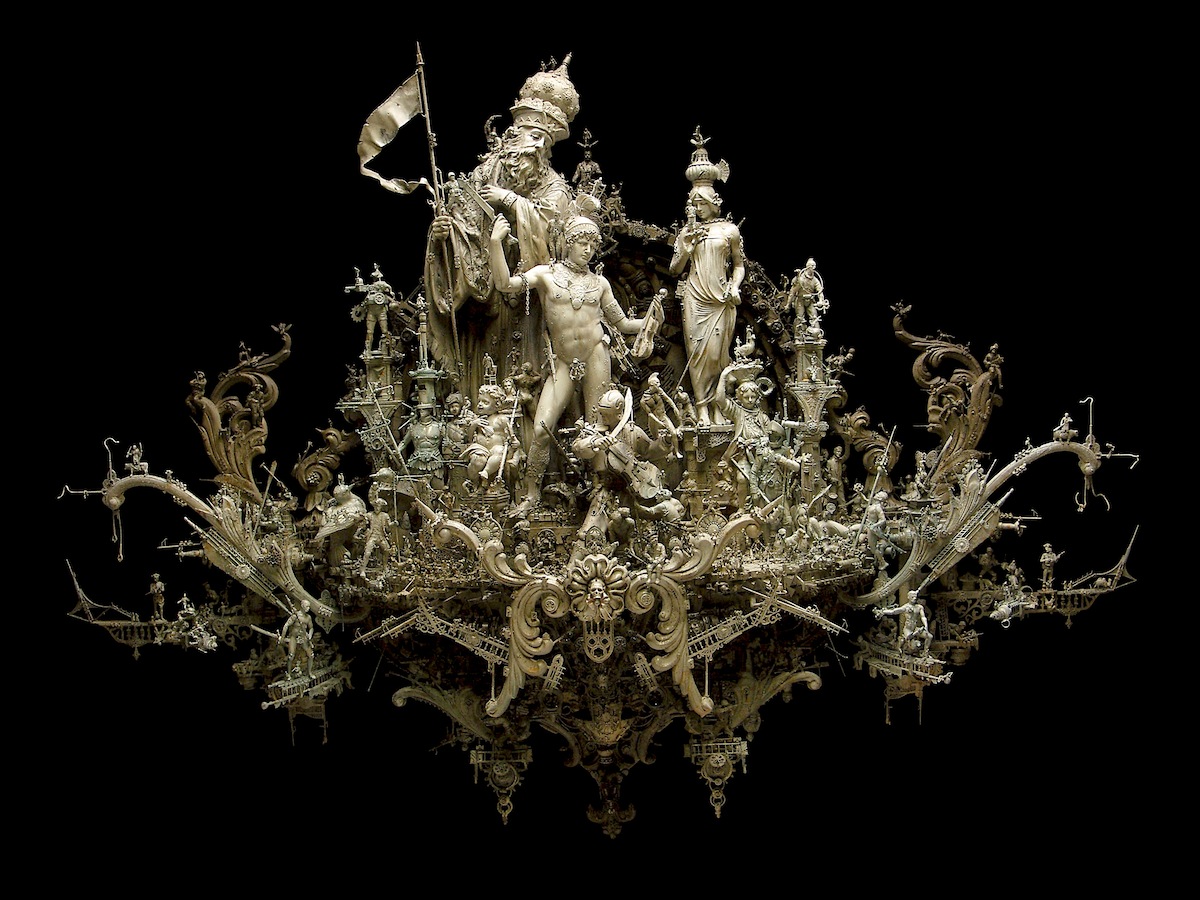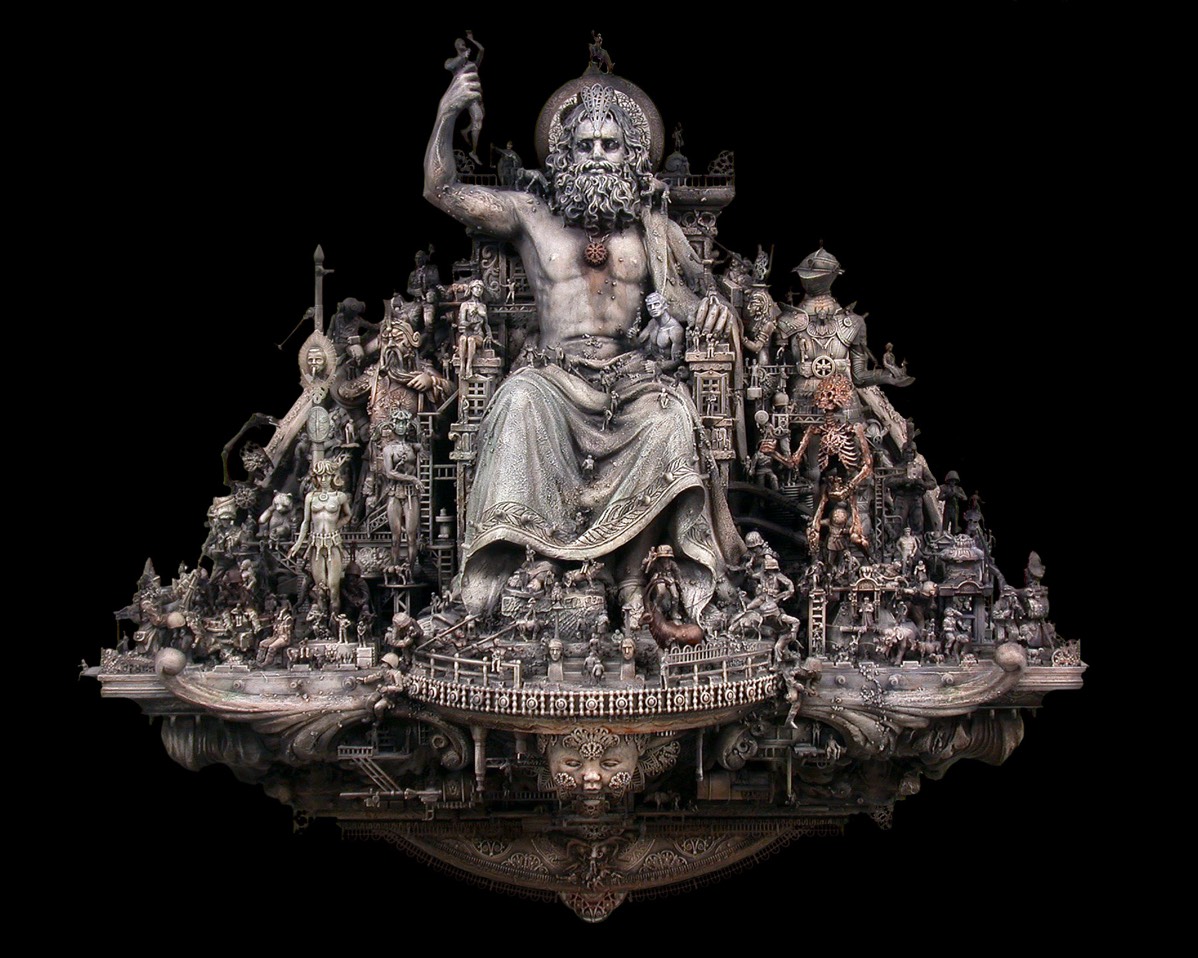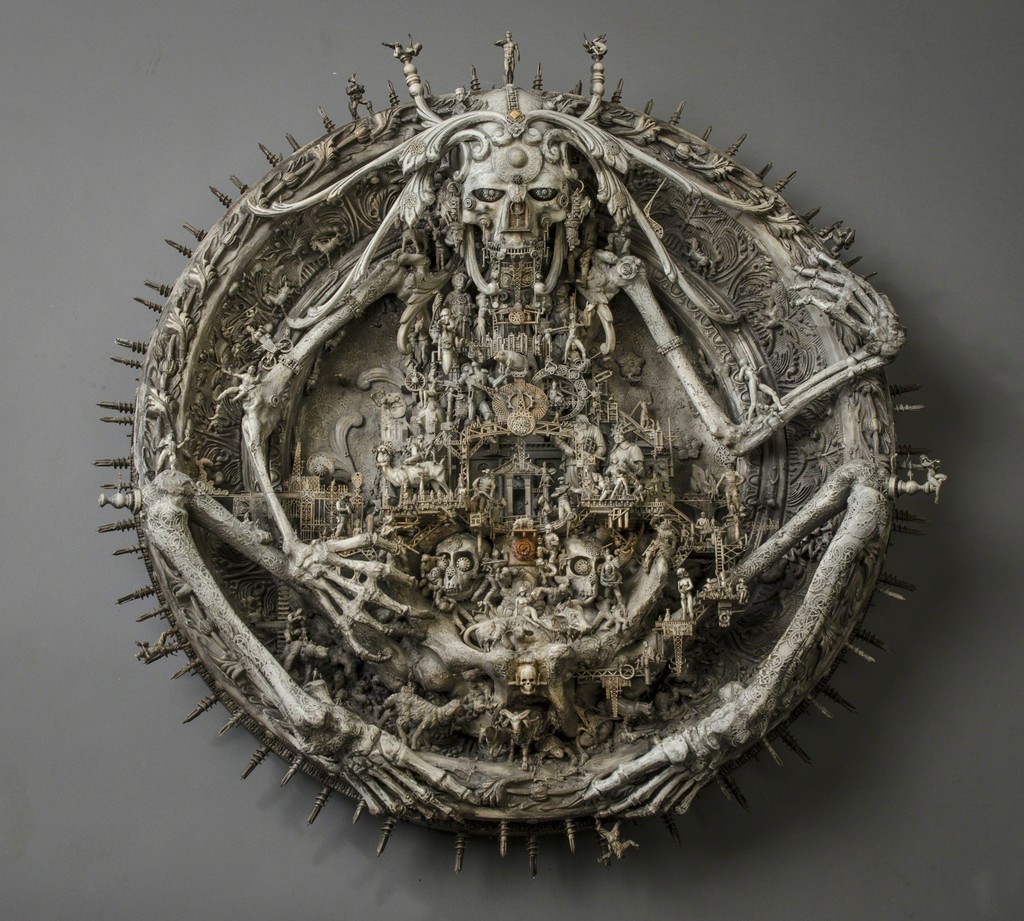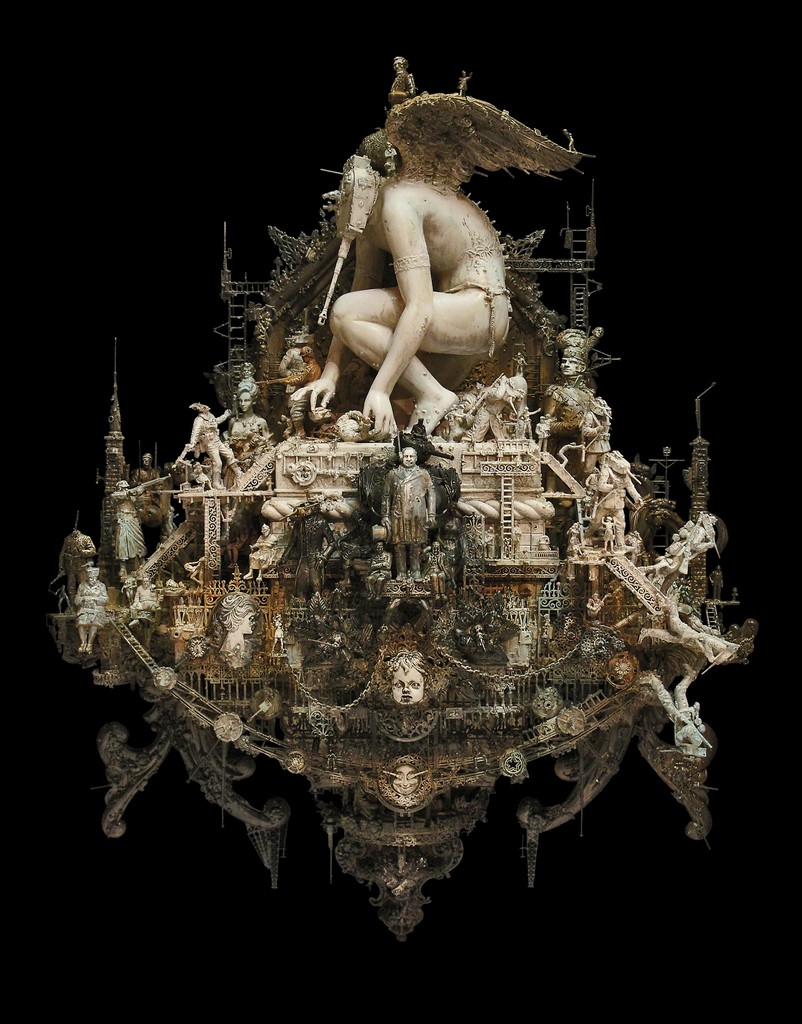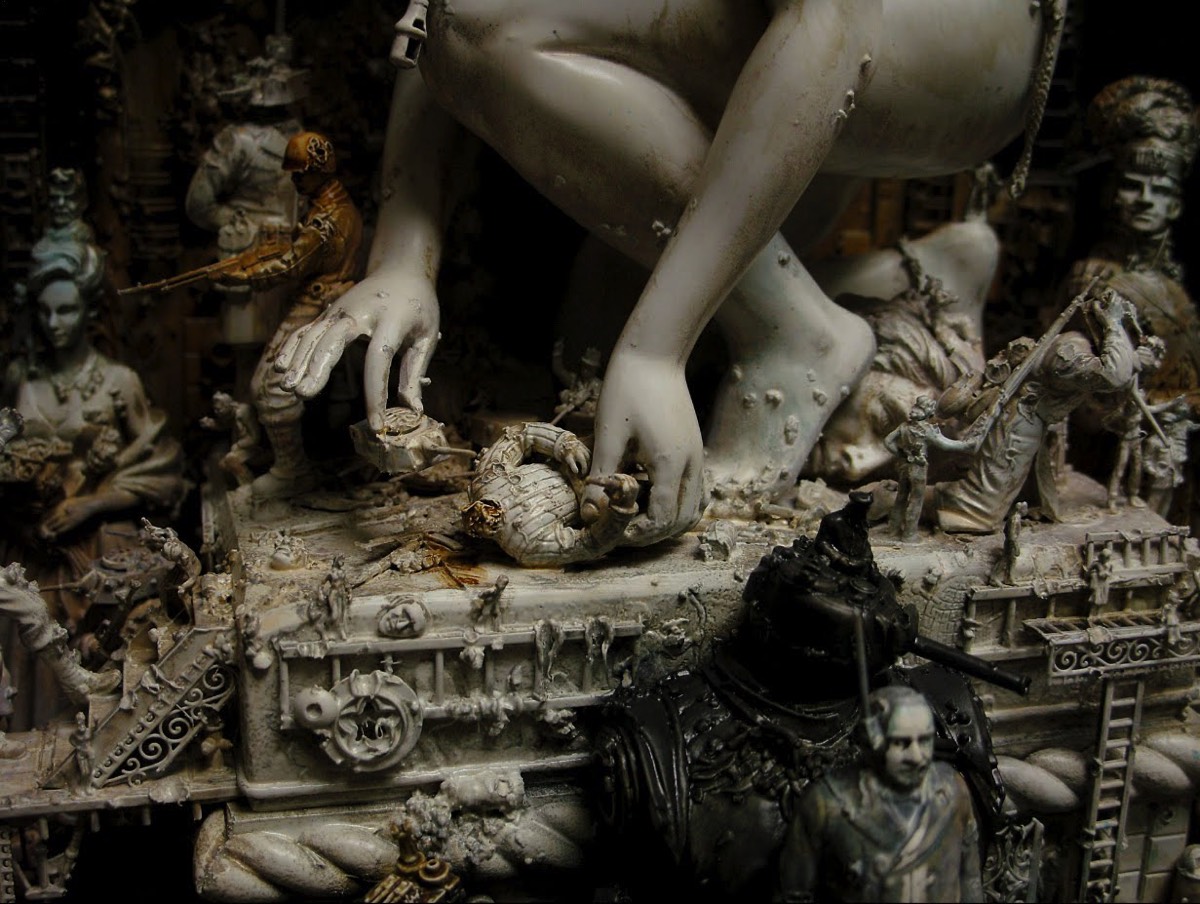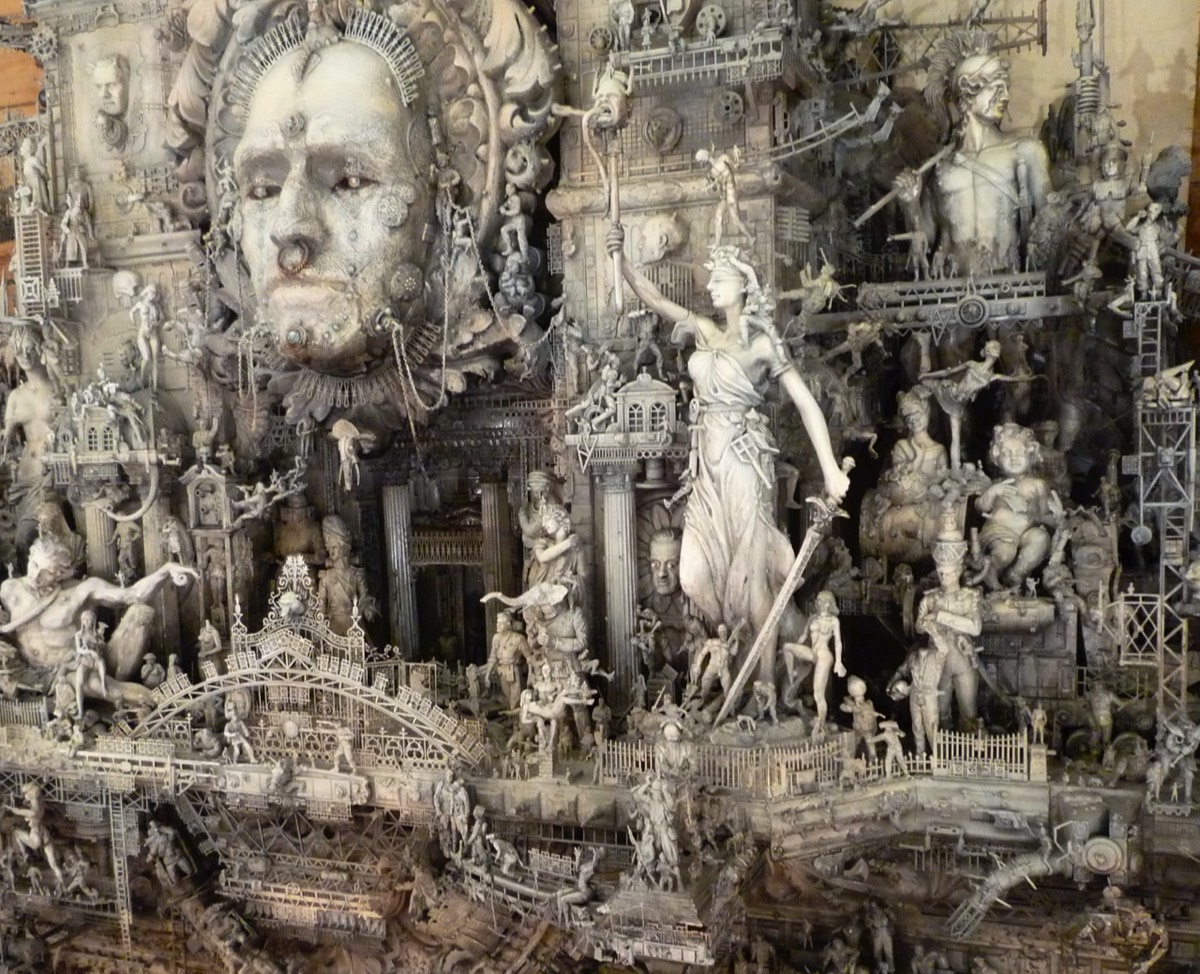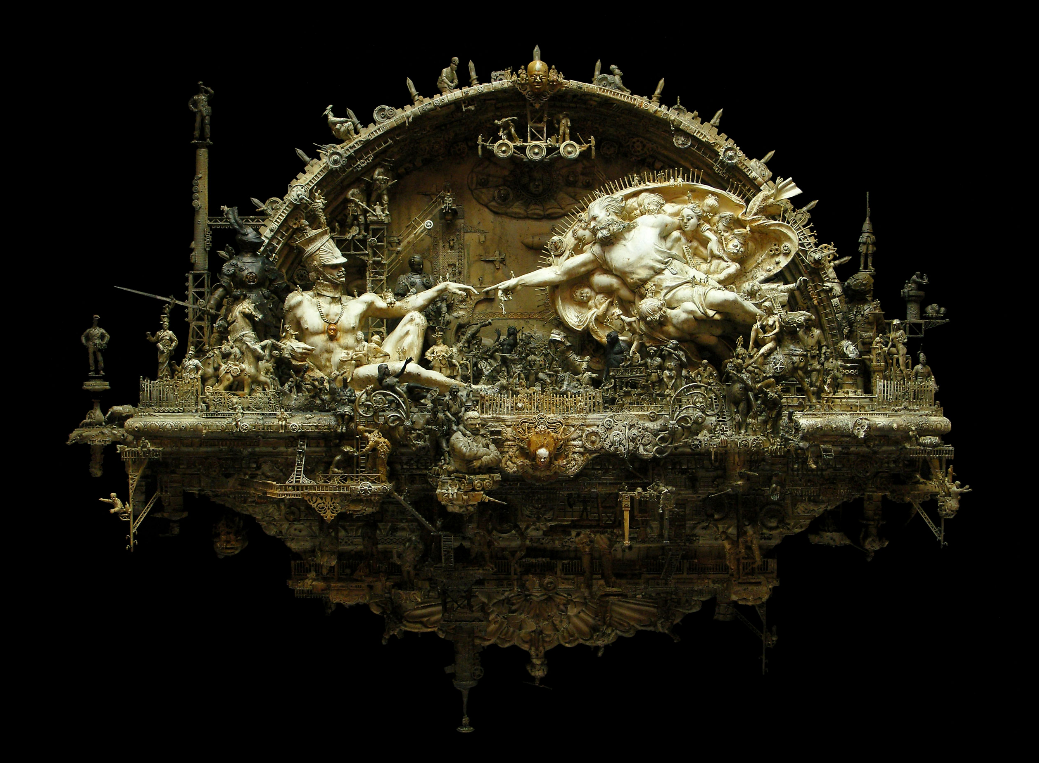 Photographize granted permission to feature photos by Kris Kuksi