ROB GONSALVES
Unveiling the Magic of Rob Gonsalves
Rob Gonsalves was a Canadian painter known for his captivating and visually stunning works of art that feature optical illusions and surreal imagery. Born in Toronto in 1959, Gonsalves was heavily influenced by the art of Salvador Dalí, René Magritte, Paul Delvaux, Remedios Varo and William Kurelek. He graduated from Ryerson Technical University with a degree in architecture, which greatly influenced his paintings as he created magic-realist narratives by manipulating scale and perspective.
After an introduction to Artists Dali and Tanguy, Rob Gonsalves began his first surrealist paintings. His work was influenced by Magritte's "Magic Realism" approach in tandem with the precise perspective illusions of MC Escher. In post college years, Gonsalves worked full time as an architect; while painting trompe l'oeil murals and theatre sets. After an enthusiastic response in 1990 at the Toronto Outdoor Art Exhibition, Gonsalves devoted himself to painting full time.
Gonsalves' career took off when he was represented by Discovery Gallery and Huckleberry Fine Art, both of which are now closed. His works have been exhibited in galleries and museums around the world, and his fans include celebrities and art collectors alike. Gonsalves passed away on June, 2017, but his art continues to be widely admired and enjoyed.
Rob Gonsalves injects a sense of magic into realistic scenes. As a result, the term "Magical Realism" describes his work accurately. His work is an attempt to represent human beings' desire to believe in the impossible. One of Gonsalves' most famous works is "Arboreal Office", which depicts a tree growing out of an office building, with people going about their business as if it were completely normal. The painting is a masterful example of Gonsalves' ability to blend reality with fantasy in a way that is both believable and breathtaking.
Another one of Gonsalves' well-known works is "Sun Sets Sail", which features a sailing ship that appears to be setting sail into the sun. The painting is a celebration of the beauty and wonder of nature, and it showcases Gonsalves' ability to create a sense of magic and wonder in his art.
Rob Gonsalves' art continues to be celebrated and admired for its ability to transport the viewer to a magical realm where anything is possible. His paintings "Arboreal Office", "Sun Sets Sail" and his many more are a testament to his ability to create impossible scenes that challenge the viewer's perception of reality and capture the imagination.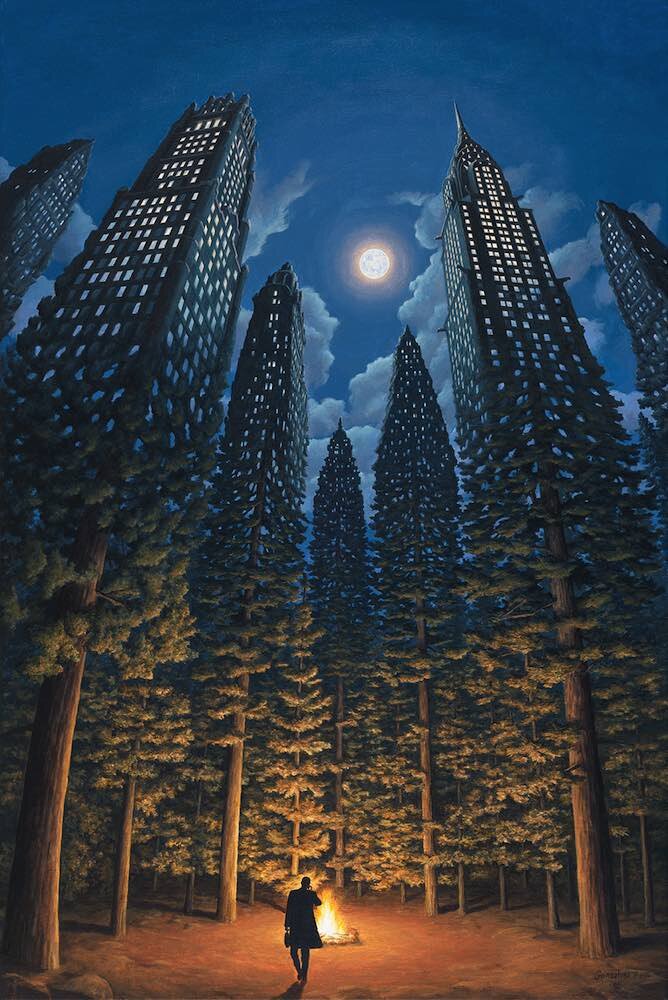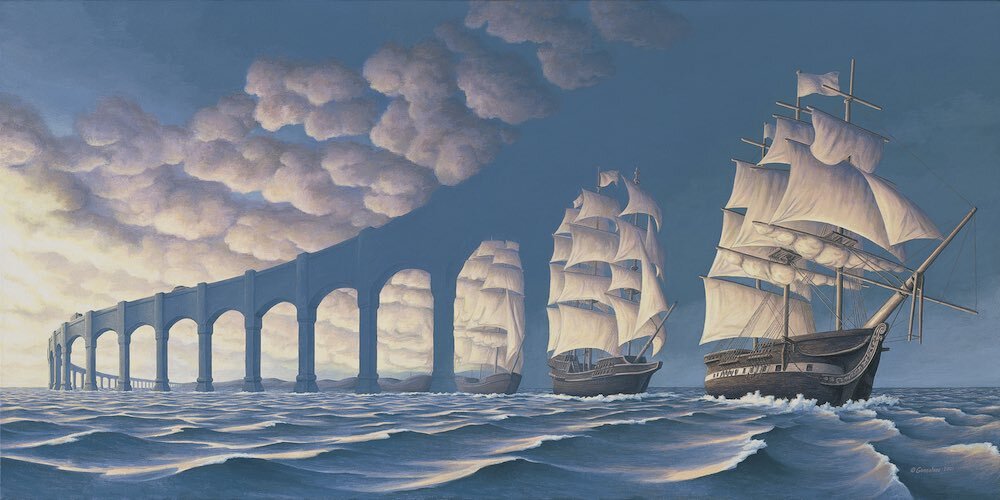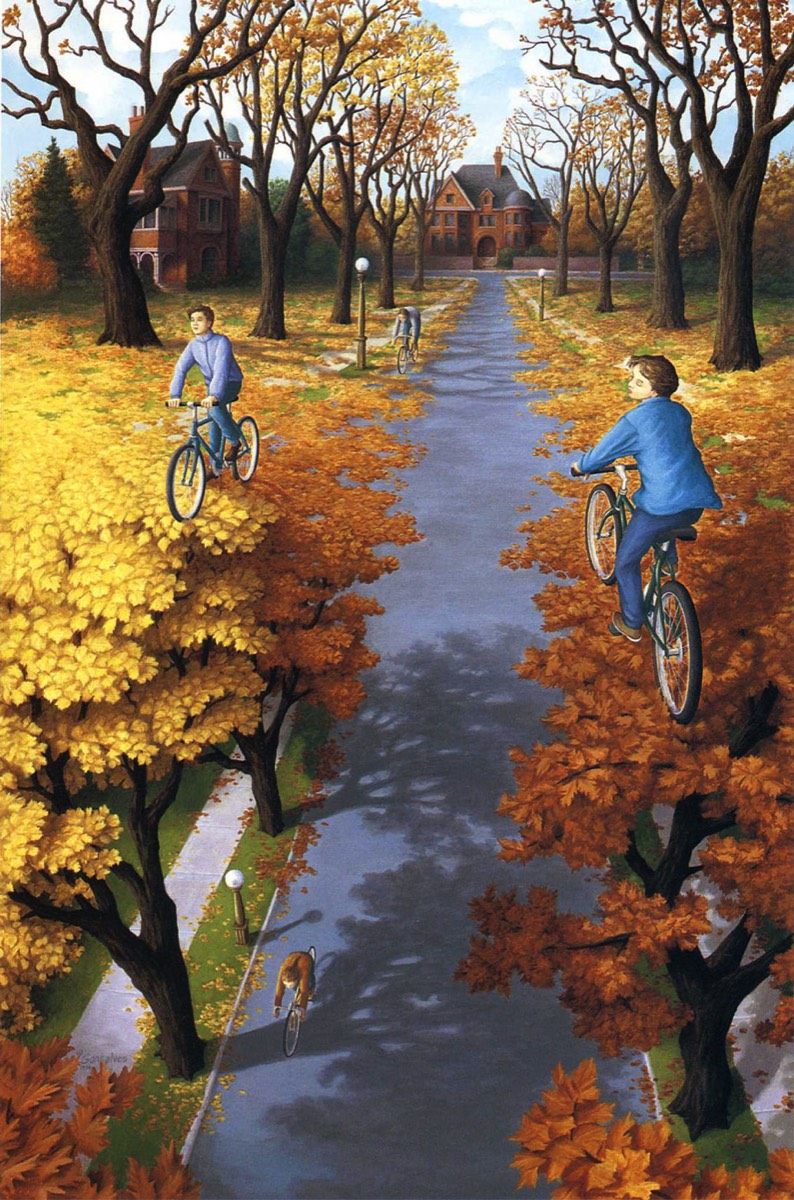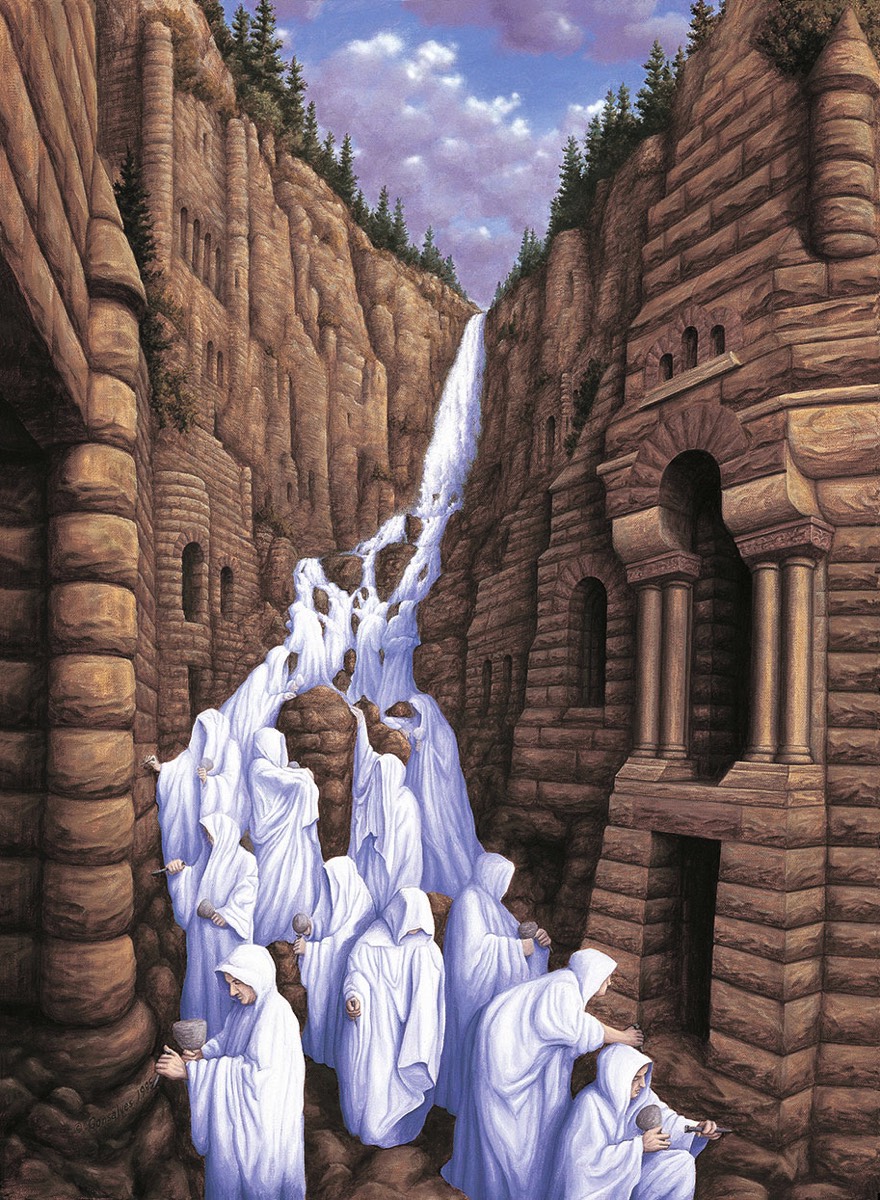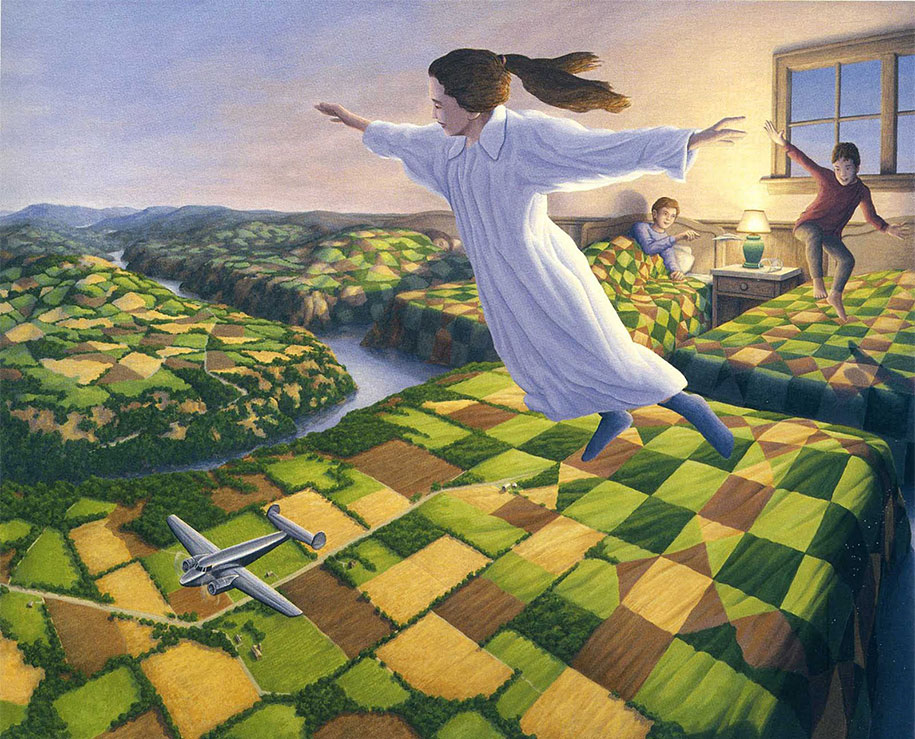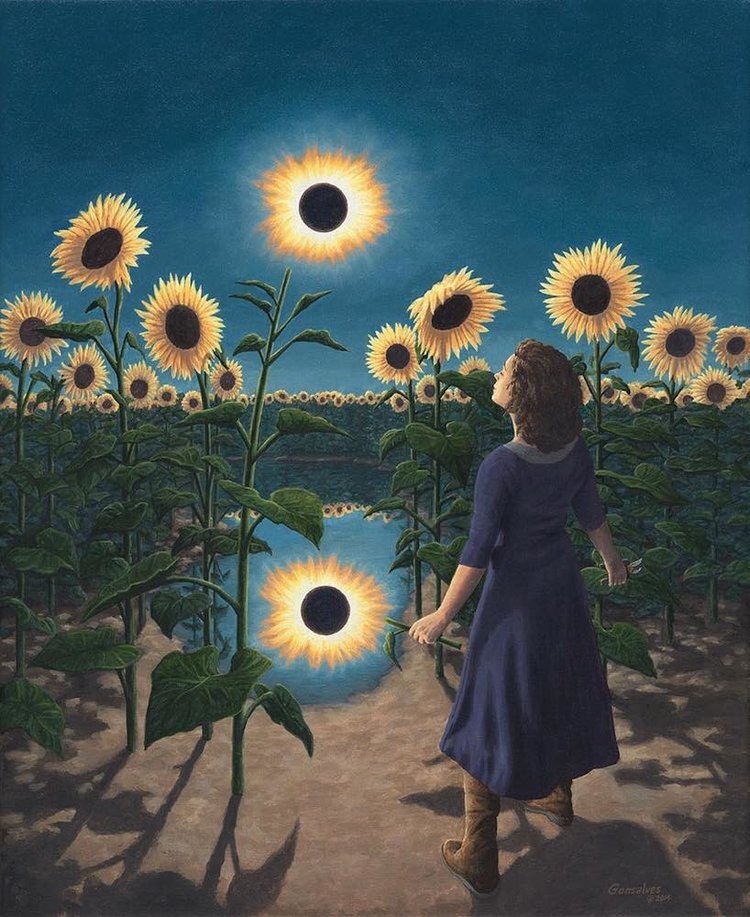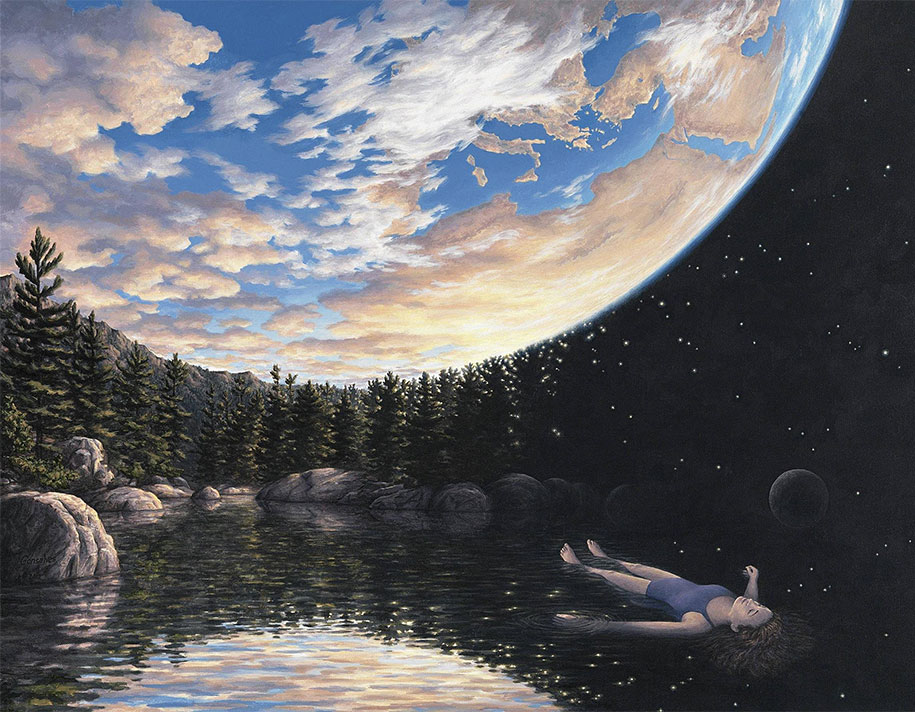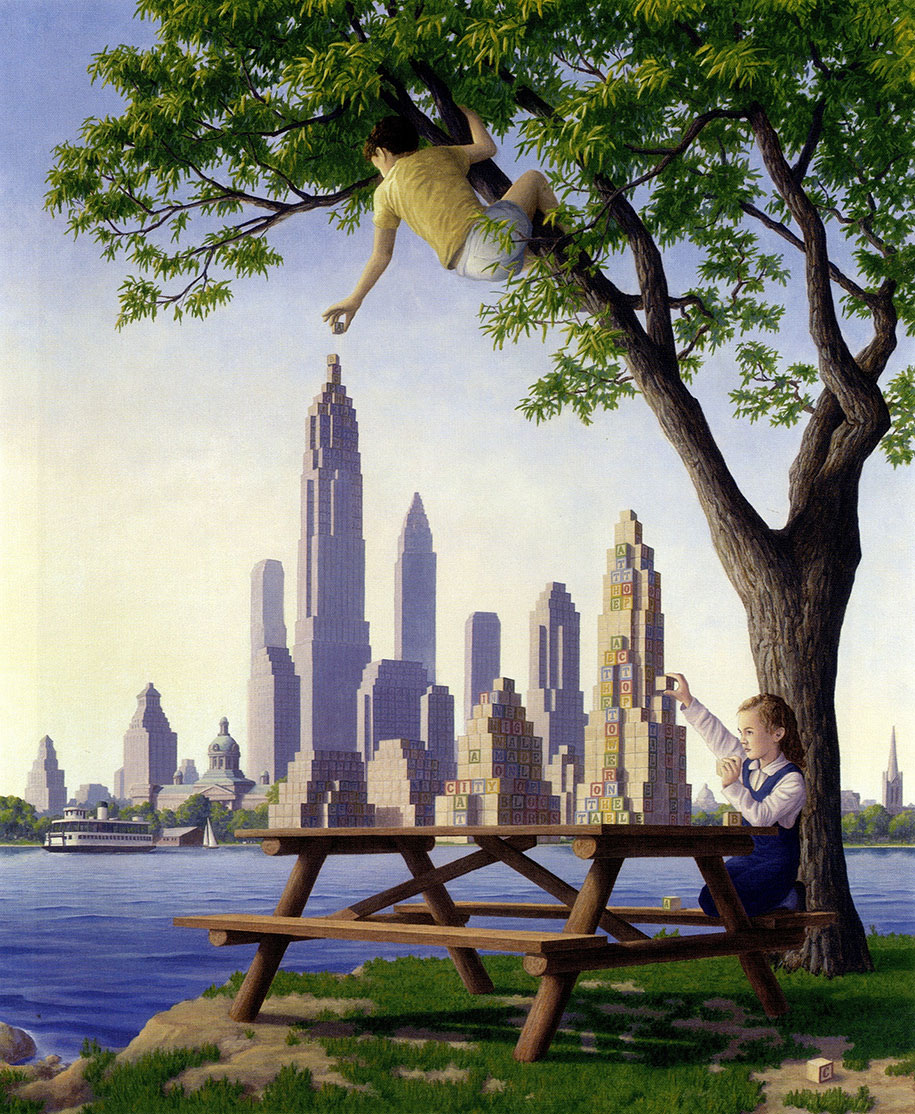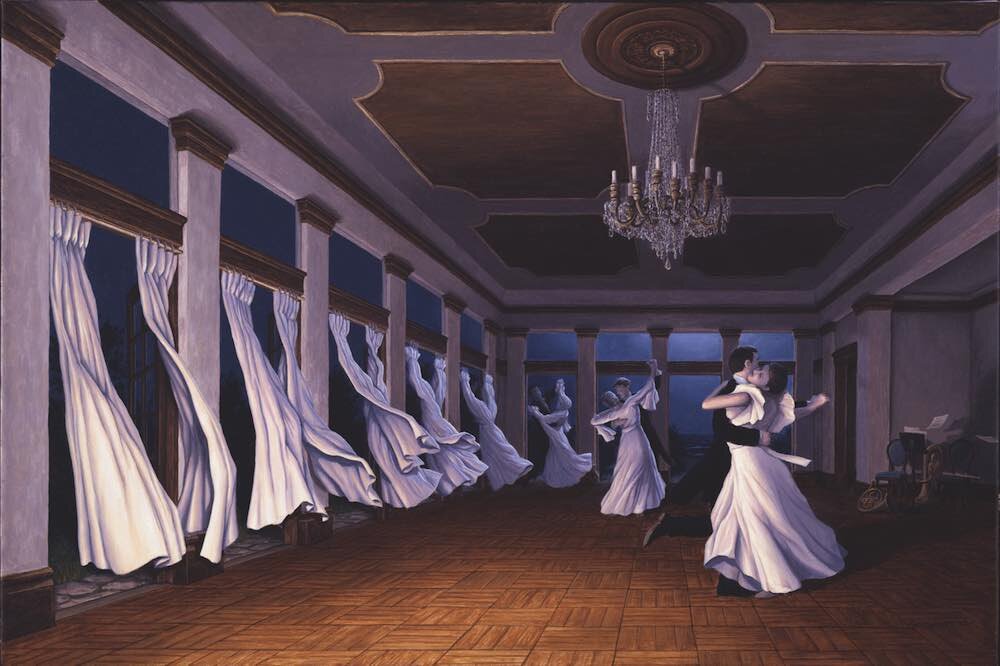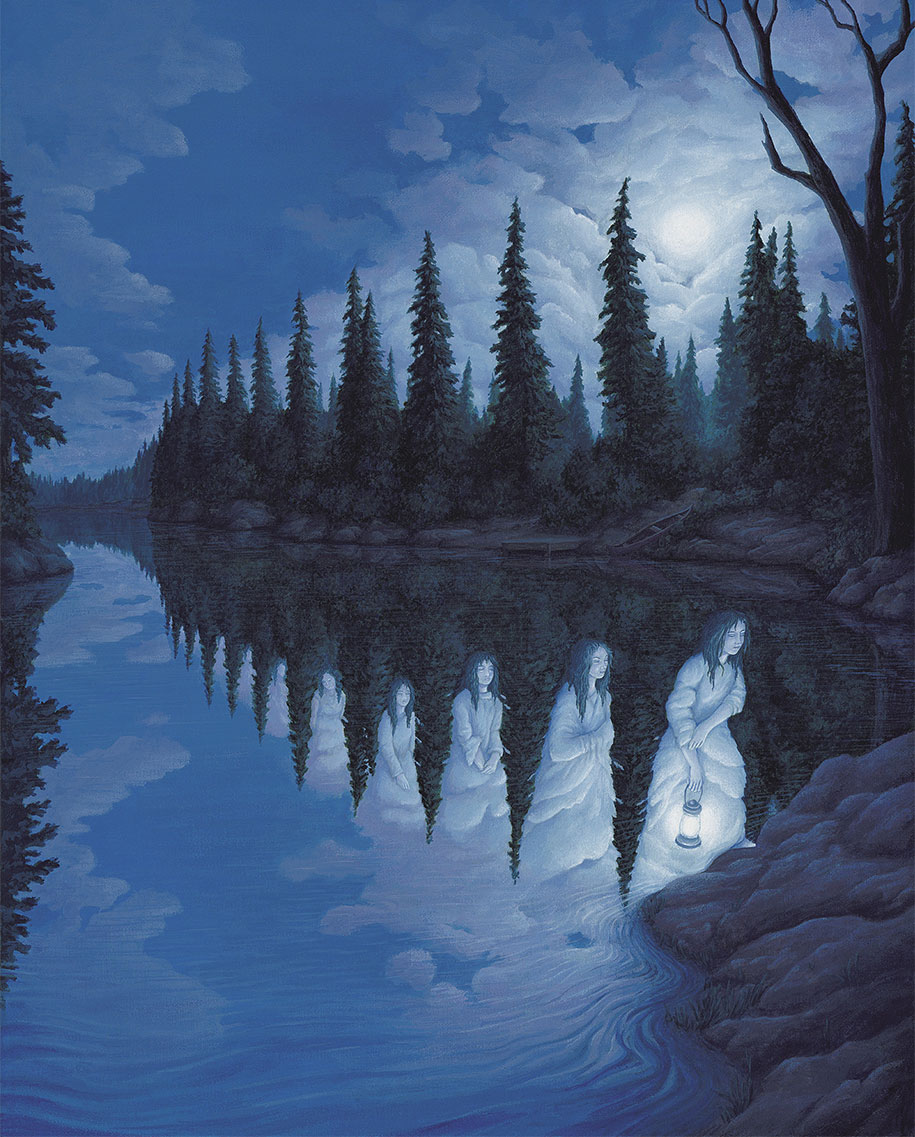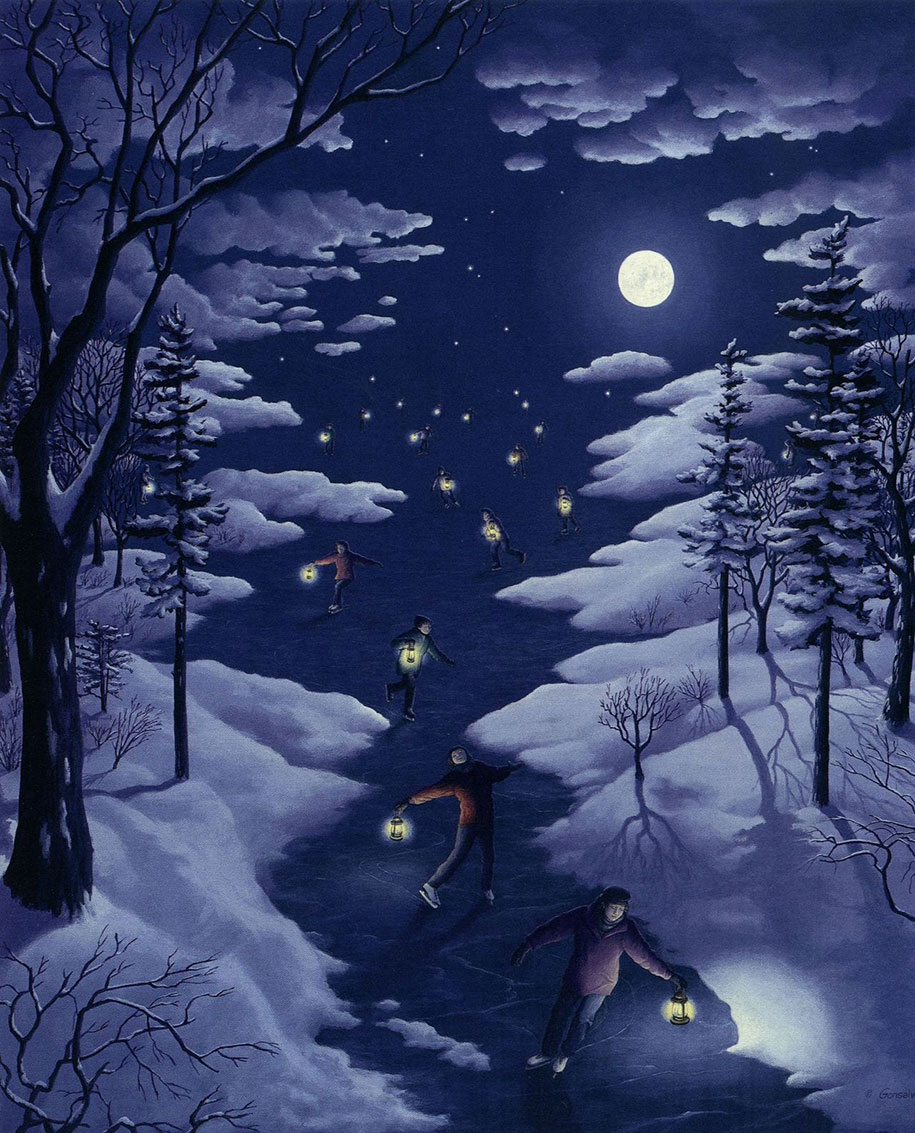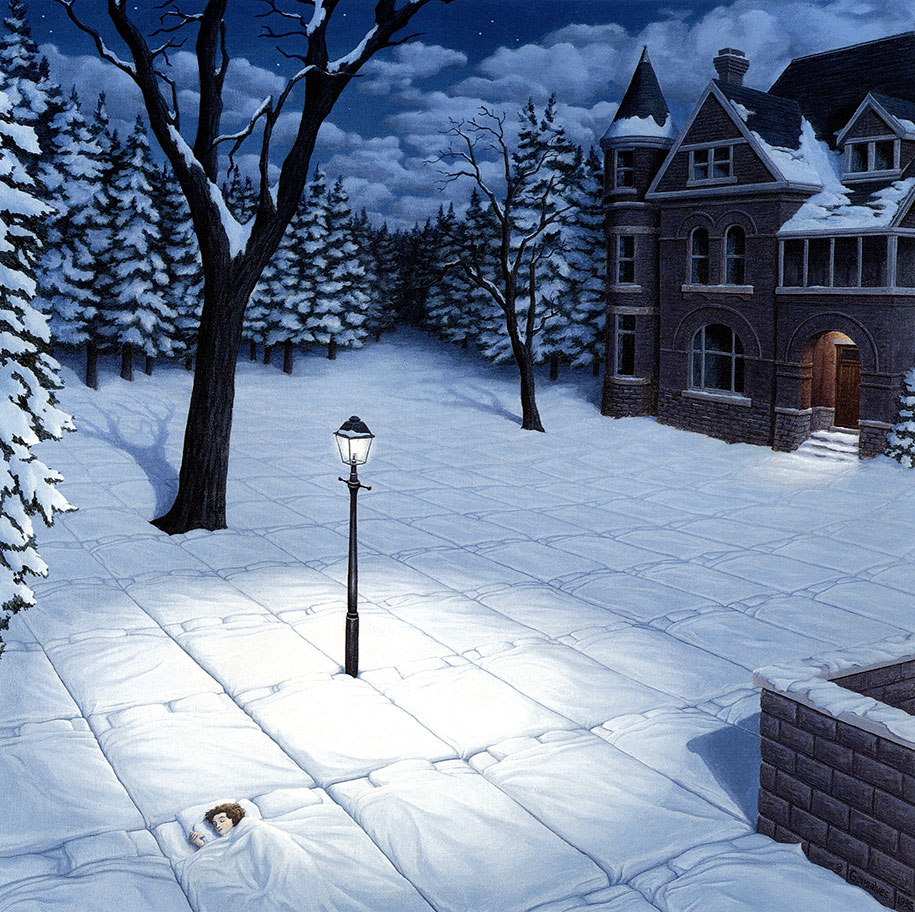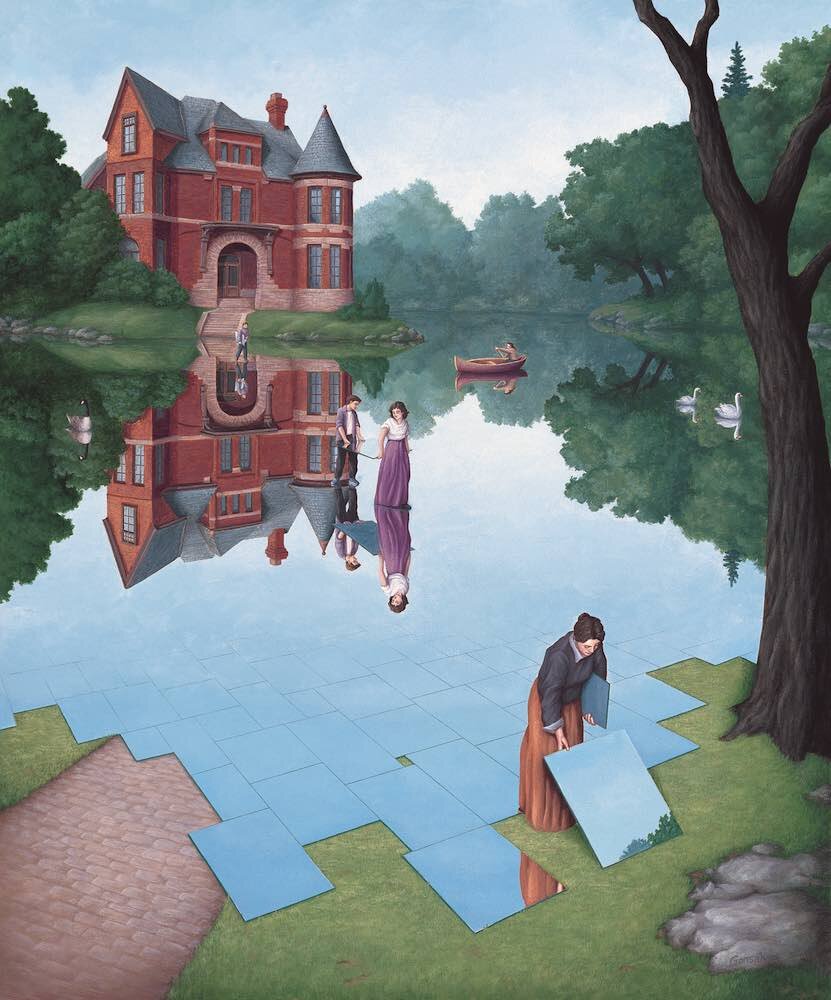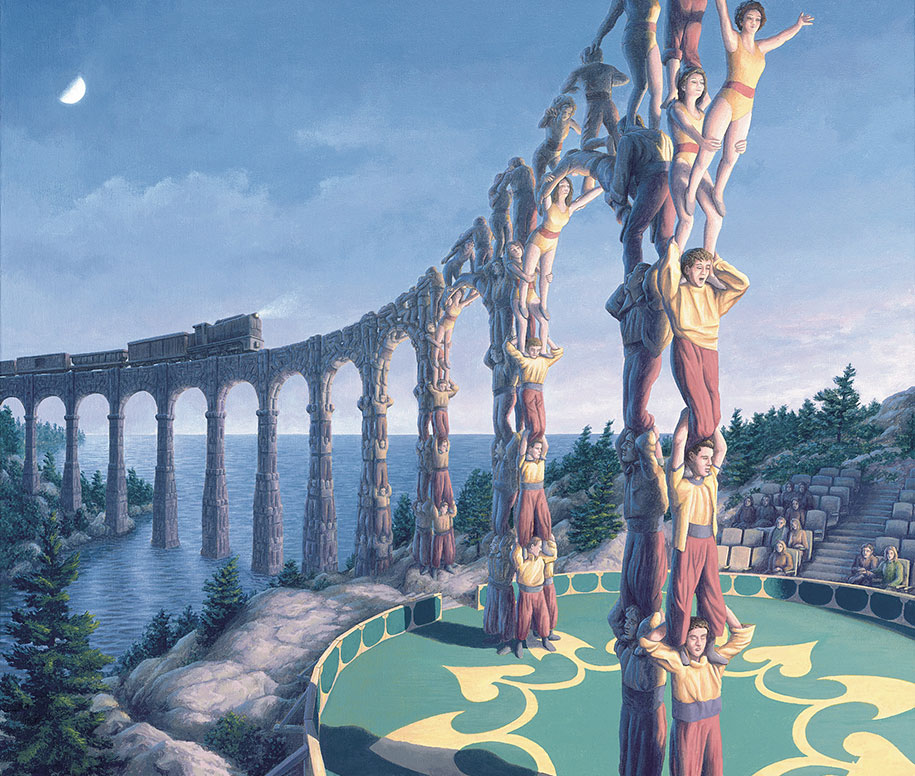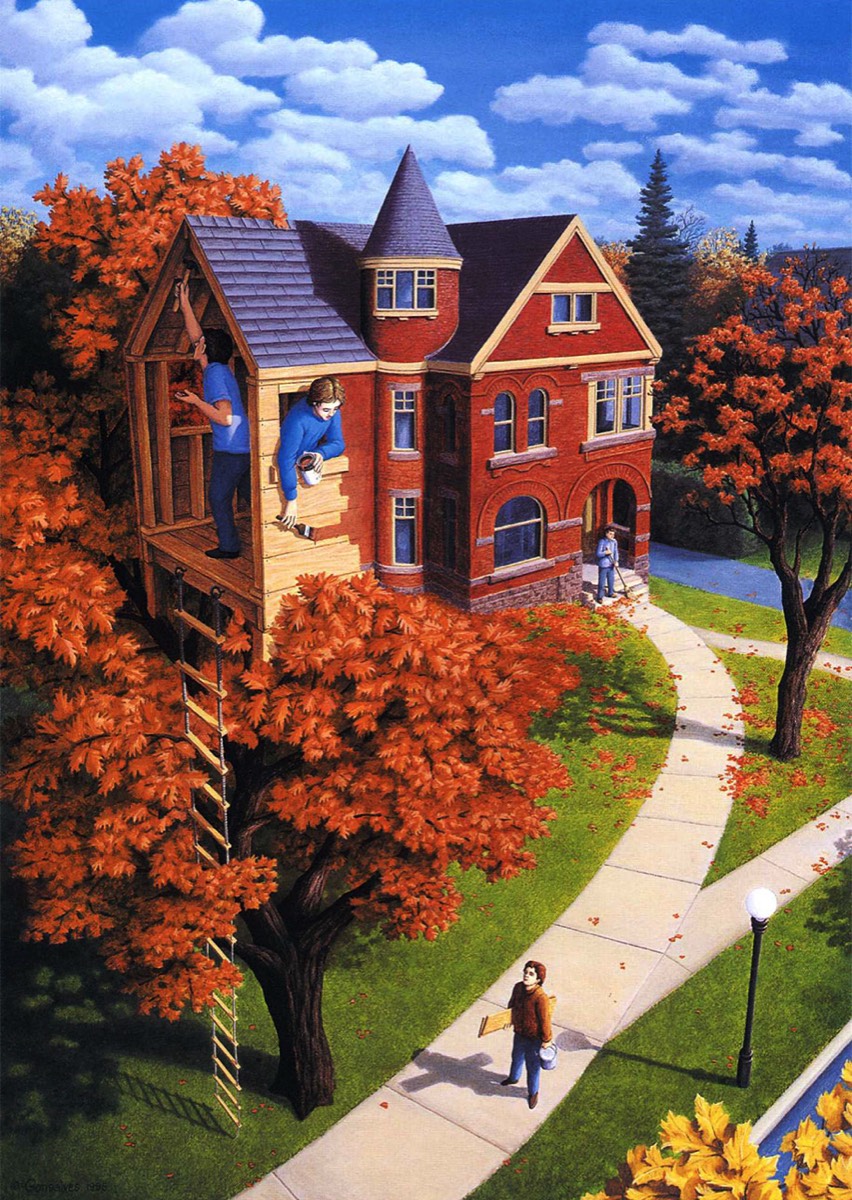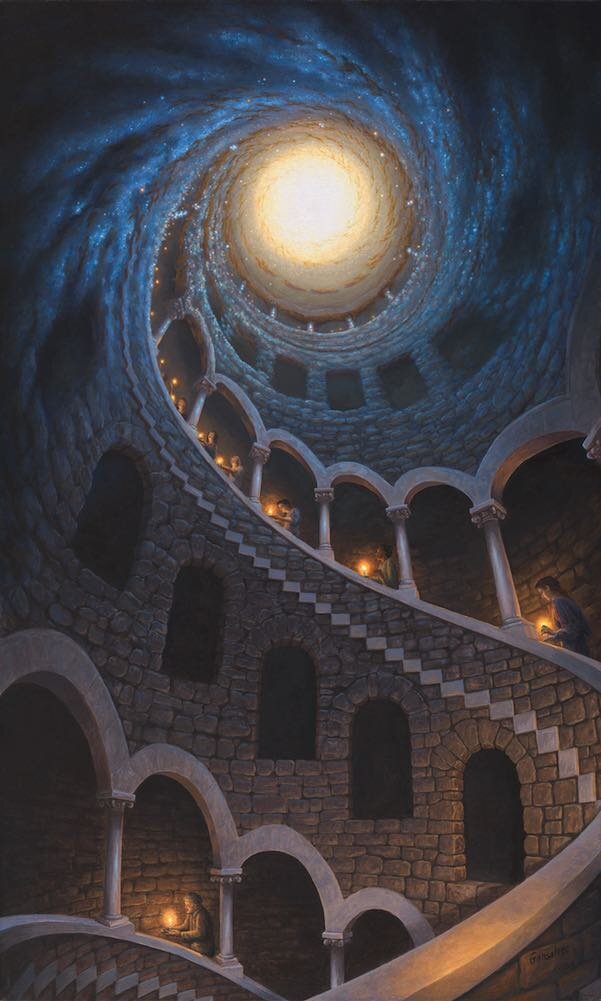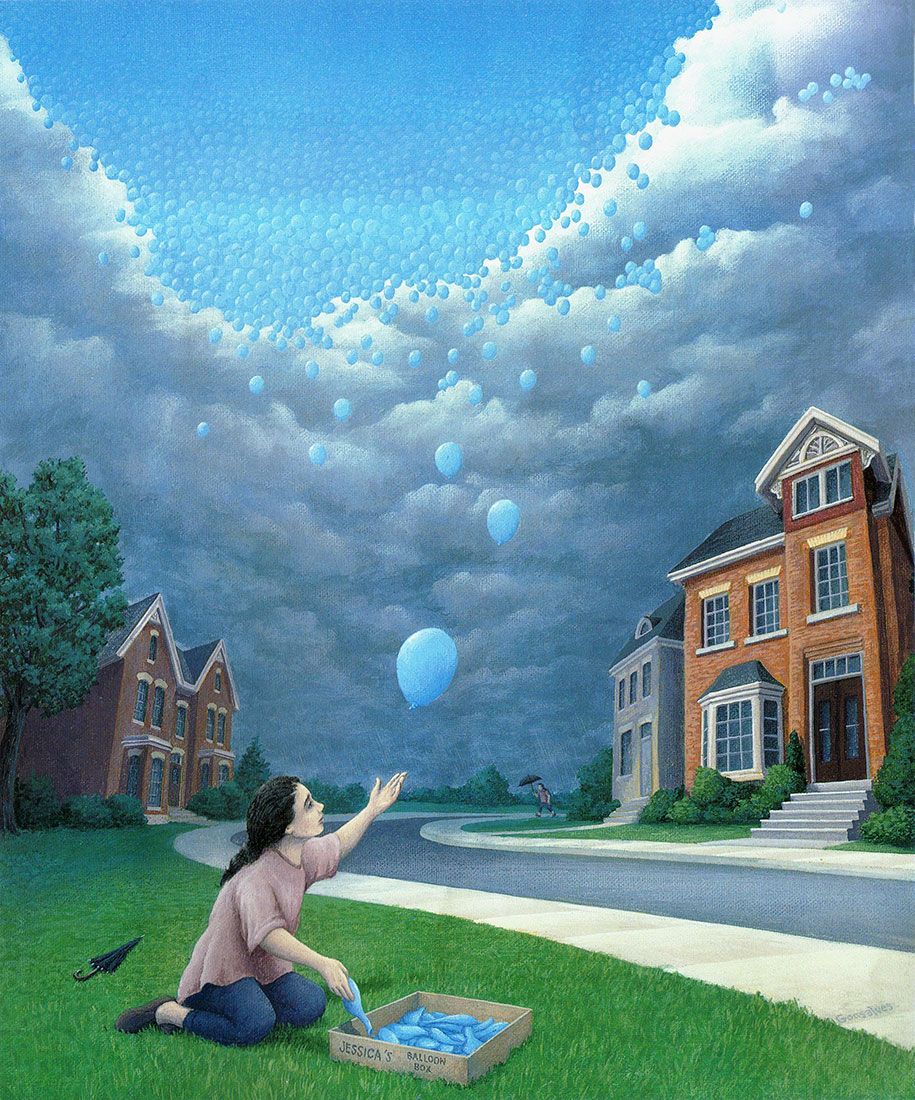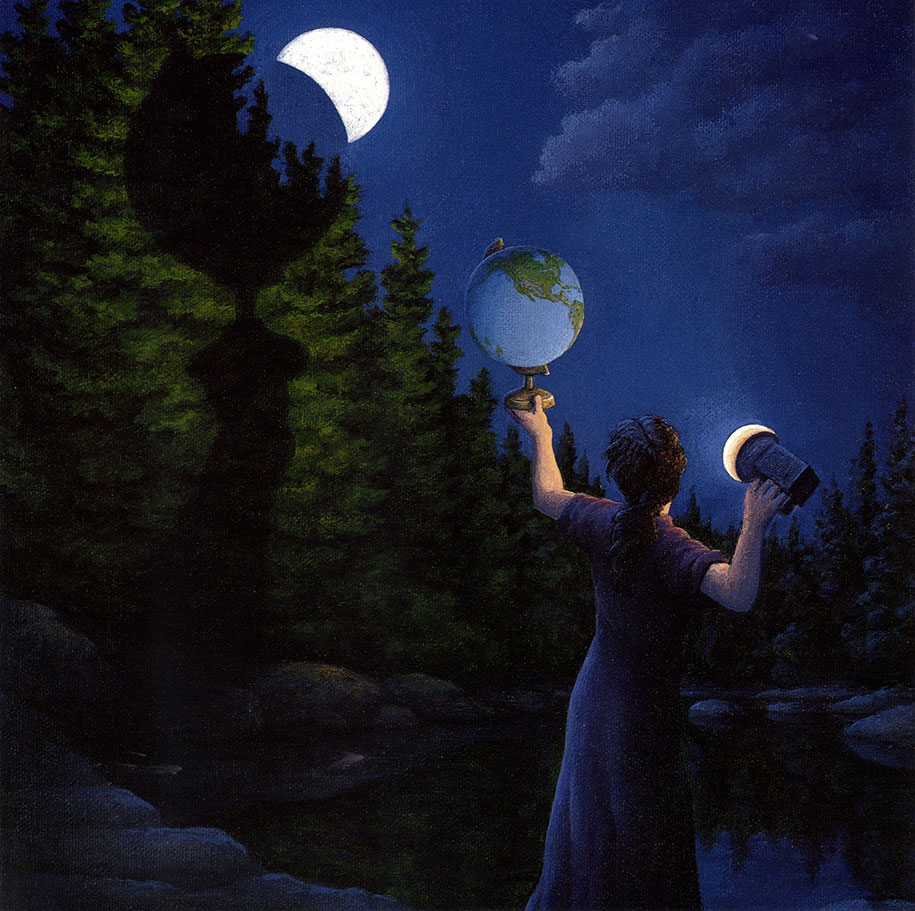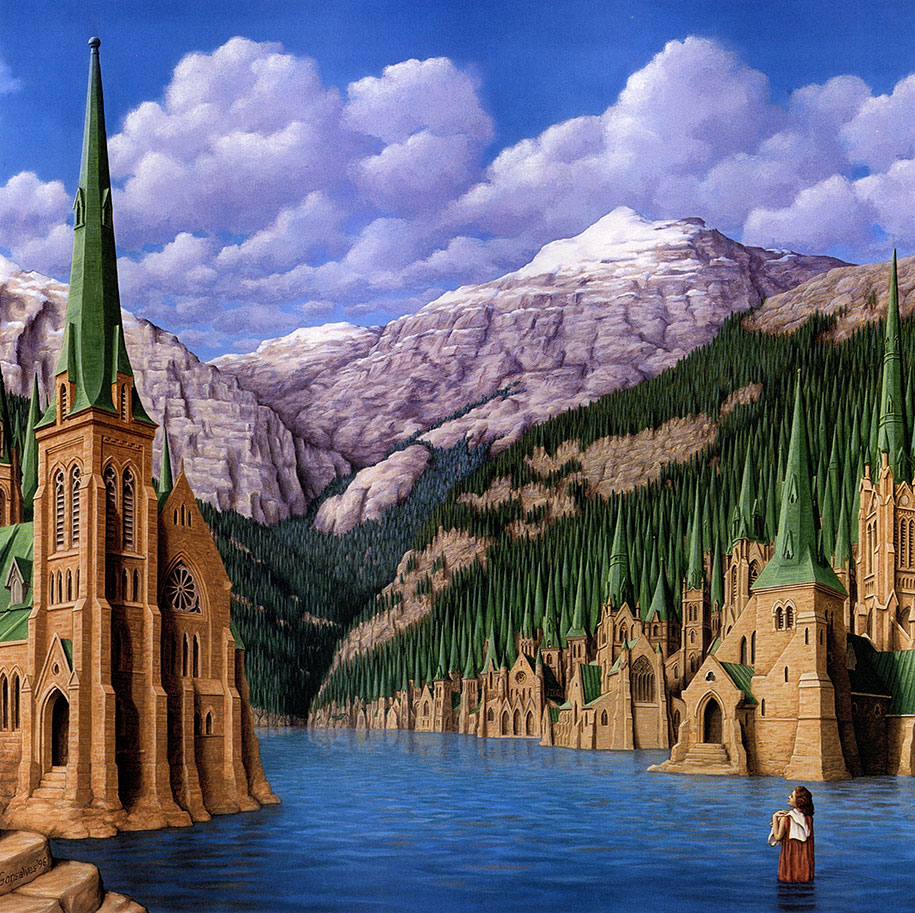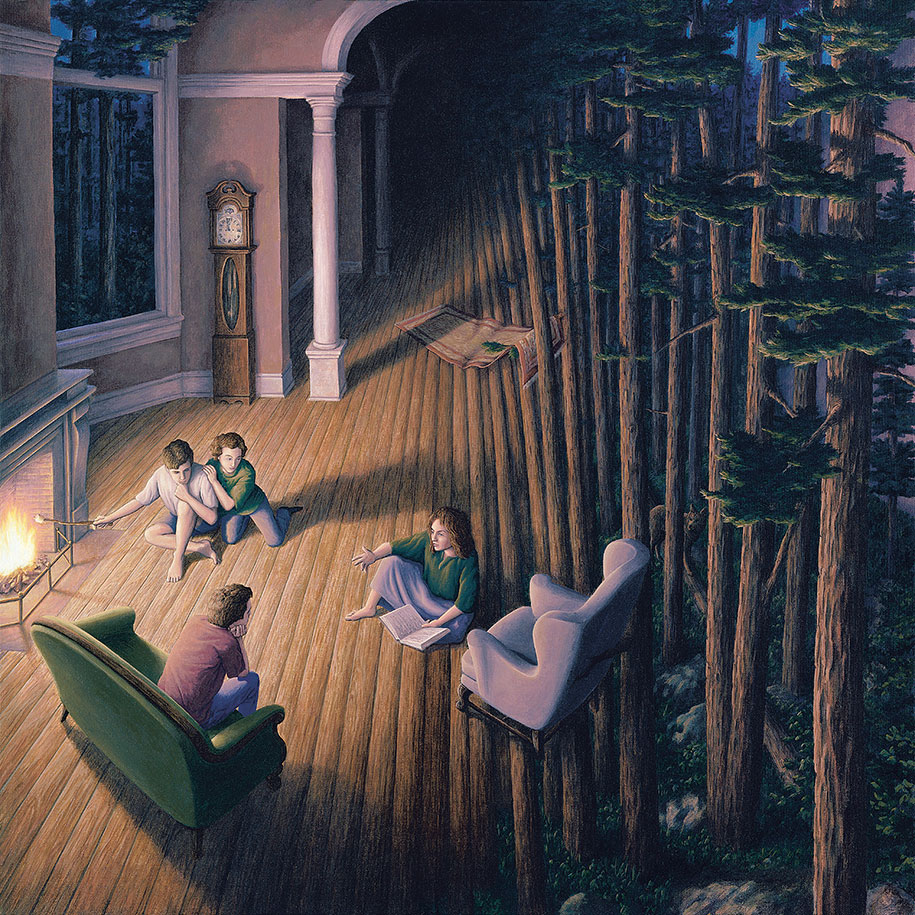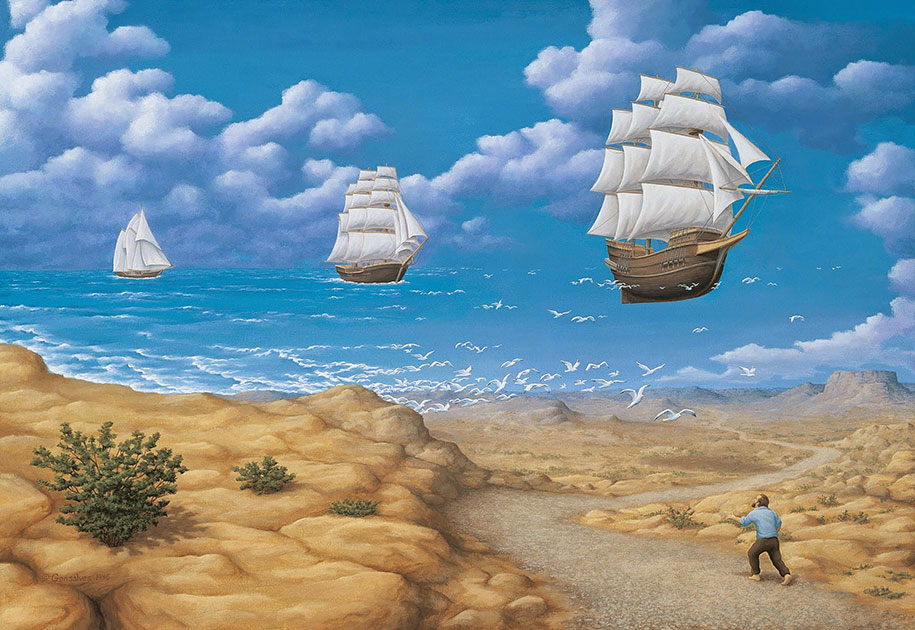 Photographize granted permission to feature Rob Gonsalves' photos by Rob Gonsalves Family