VOLKER HERMES
Hidden Portraits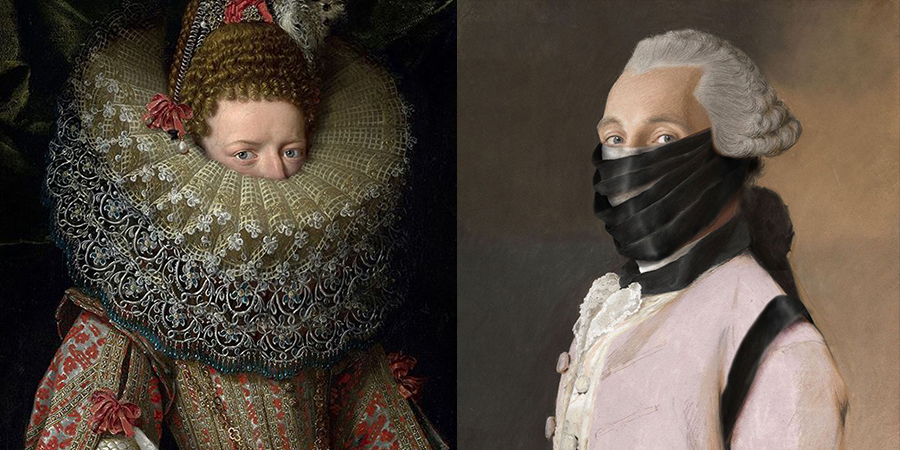 Portraiture is immediately associated to a detailed representation of the physical aspects of the subject. More profoundly, portraits also provide us with a glimpse into the character's inner world. Strength, wisdom, heroism and virtue often transpire the canvas and connect us to the stranger in front of us at an intimate level.
But what if the portrait became a teaser, an invitation to decipher a more profound enigma? German artist Volker Hermes take this path in his Hidden Portraits series. In this project, inspired by paintings from the Renaissance to the 19th century, the faces of the subjects are always out of reach, playfully hidden behind clothing, hair or draped materials. Volker takes us out of our comfort zone, forcing us to change our focus and perspective.
Ironically, in a time in which portraits have become omnipresent in the form of selfies, an invisible pathogen has suddenly turned masks into central accessories of our daily lives. In this light Volker's enigma acquires new dimensions, closer to reality, still so hard to decipher.