DULK
Surrealistic landscapes full of imaginary details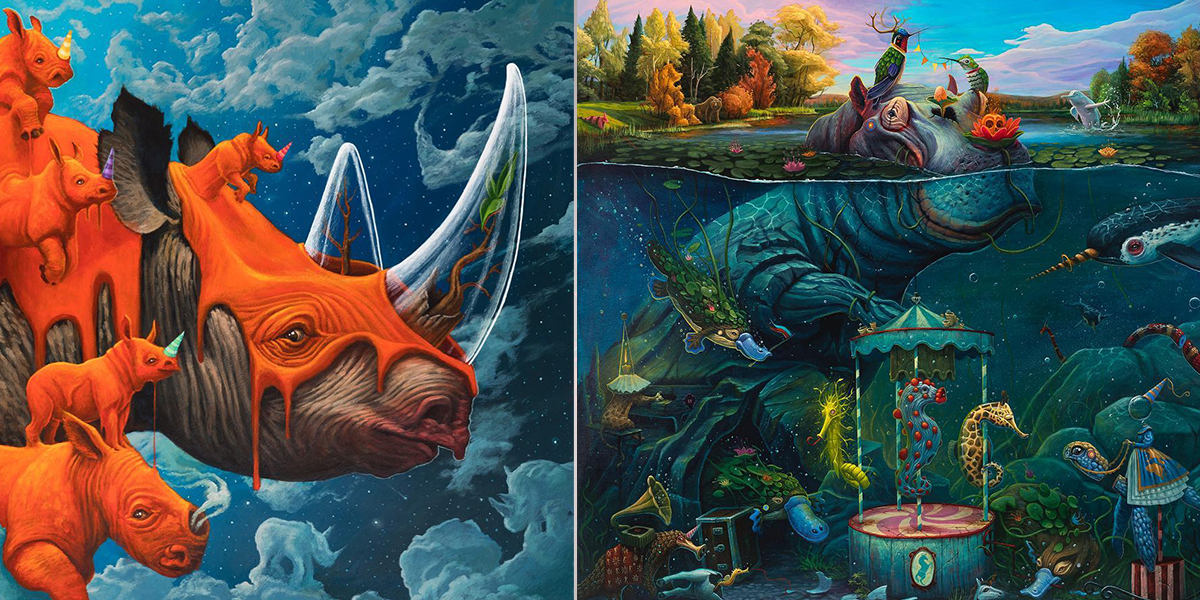 Valencian artist Antonio Segura Donat, also known as DULK, is making waves in the art world with his unique and captivating depictions of animal hybrids in surreal landscapes. His works are a fusion of vivid colors and meticulous details, creating a visual experience that is both mesmerizing and thought-provoking.
DULK's art is heavily influenced by Surrealism, and he encourages the viewer to enter a colorful imaginary world through his works. He paints from the perspective of a child, using the imagination as a tool to explore the world around us. His works often feature animals and ecosystems, drawing from his childhood experiences raising animals and recreating illustrations of them from encyclopedias.
But there's more to DULK's art than just aesthetics. He has a strong environmental message that runs through his works, highlighting the need to protect wildlife and their ecosystems. In works like "The Summit" and "Skavadern", he portrays a tragicomic view of the consequences of a lack of protection for animals and the natural world, giving the viewer a fantastical warning of the bleak future that many species may face if we don't take action.
In addition to painting, DULK also works in illustration, sculpture and photography, to explore different media and forms of expression. He's a true artist that doesn't stop researching and creating new forms of expression. He is a true to his essence, with a strong ecological conviction to defend ecosystems and the most vulnerable species.
DULK's art has been exhibited in galleries and museums all over the world, and he has also made a name for himself in the street art scene. He studied at the University of Valencia, where he developed his unique style and honed his craft. Today, he's considered one of the most important names in Valencian painting of the moment internationally.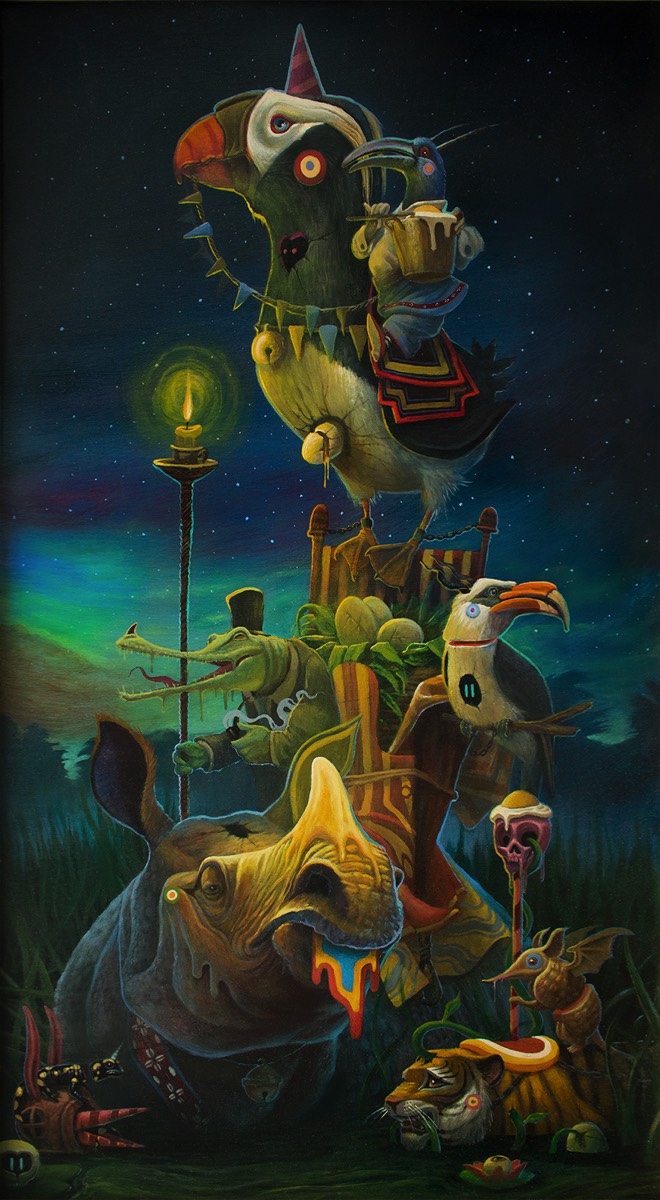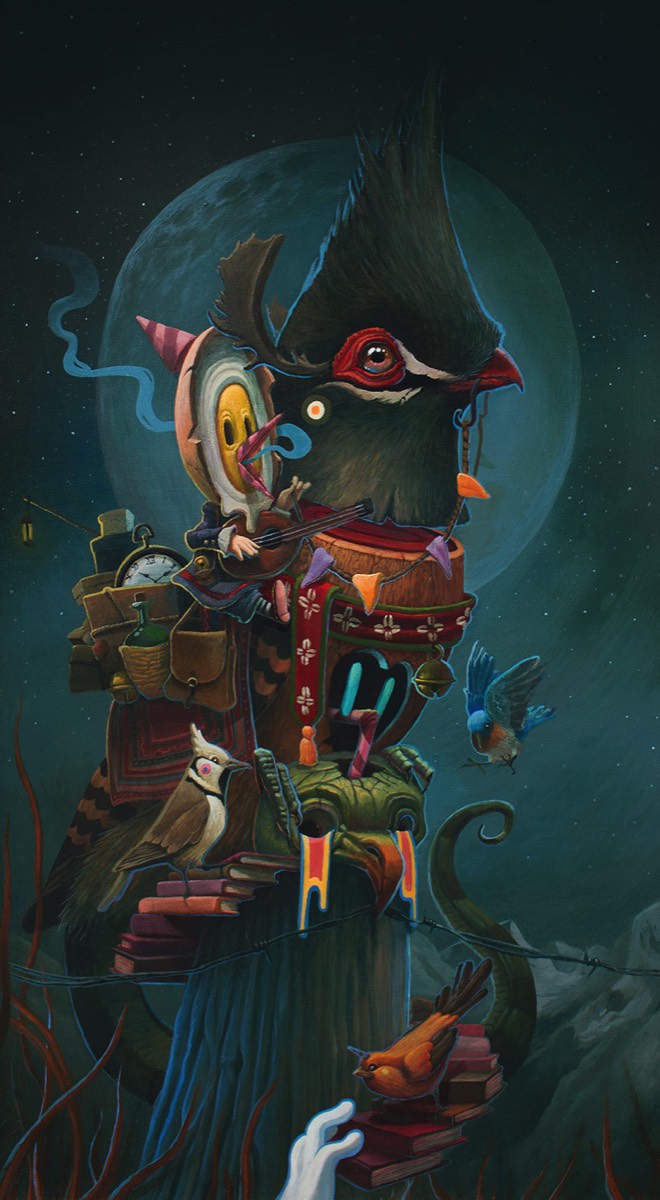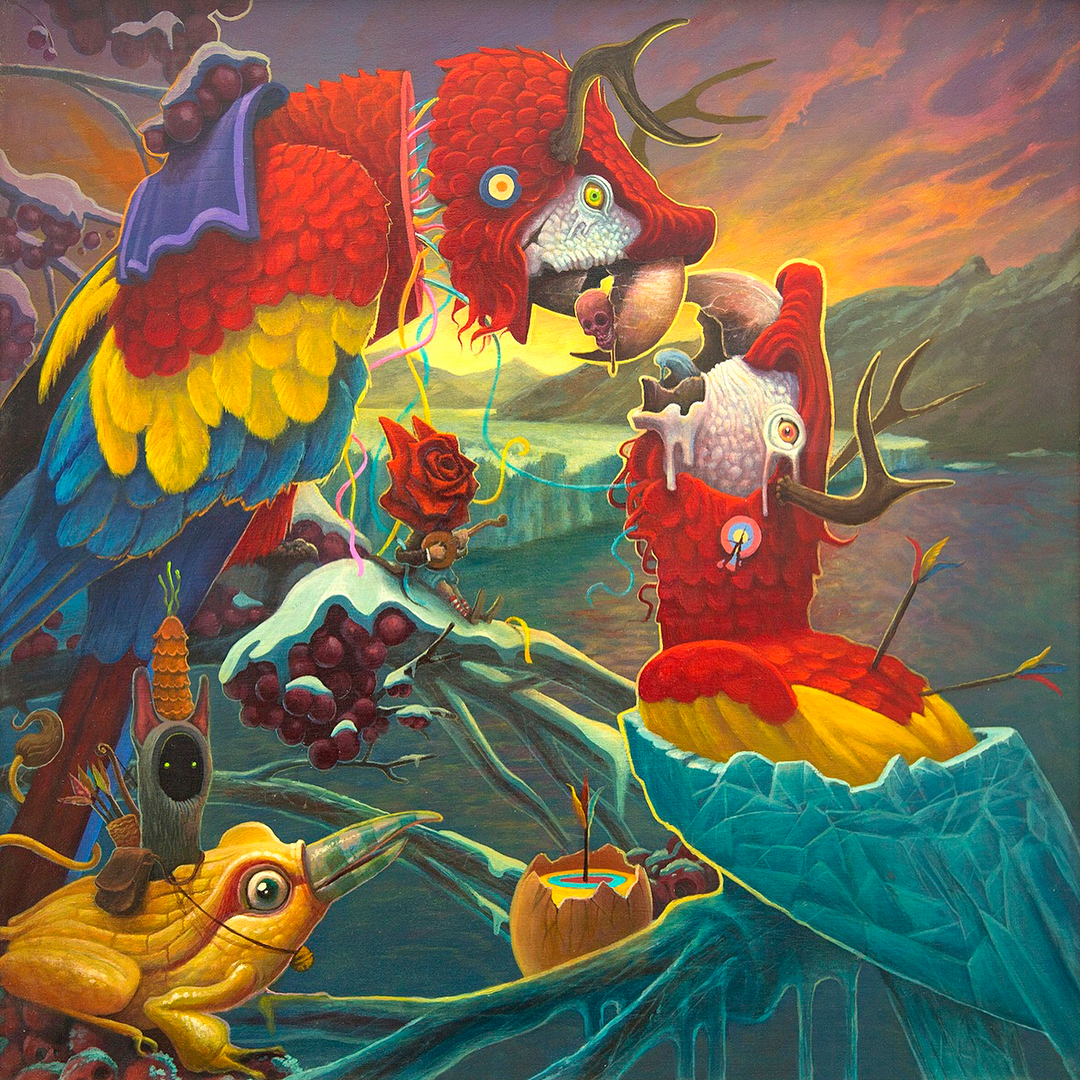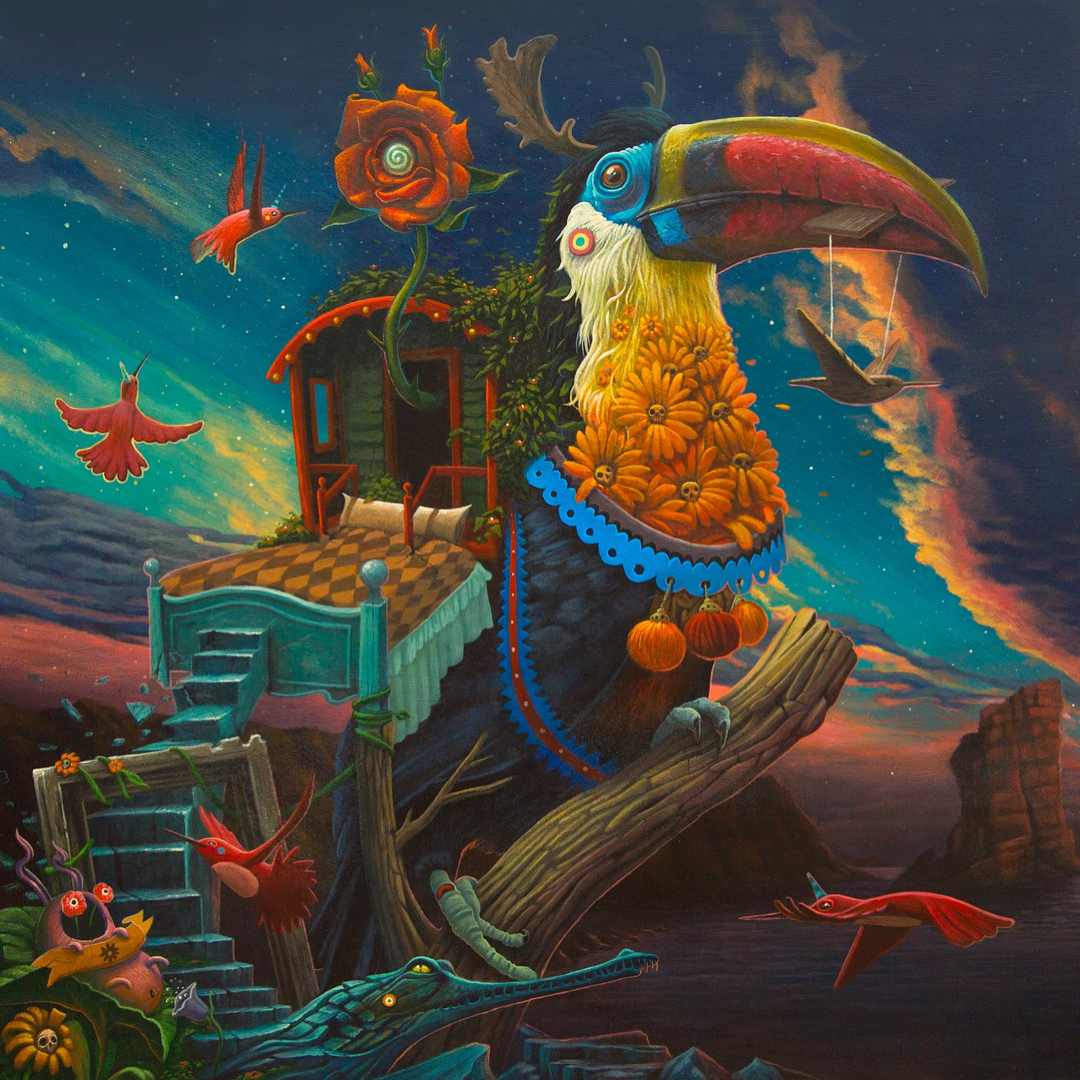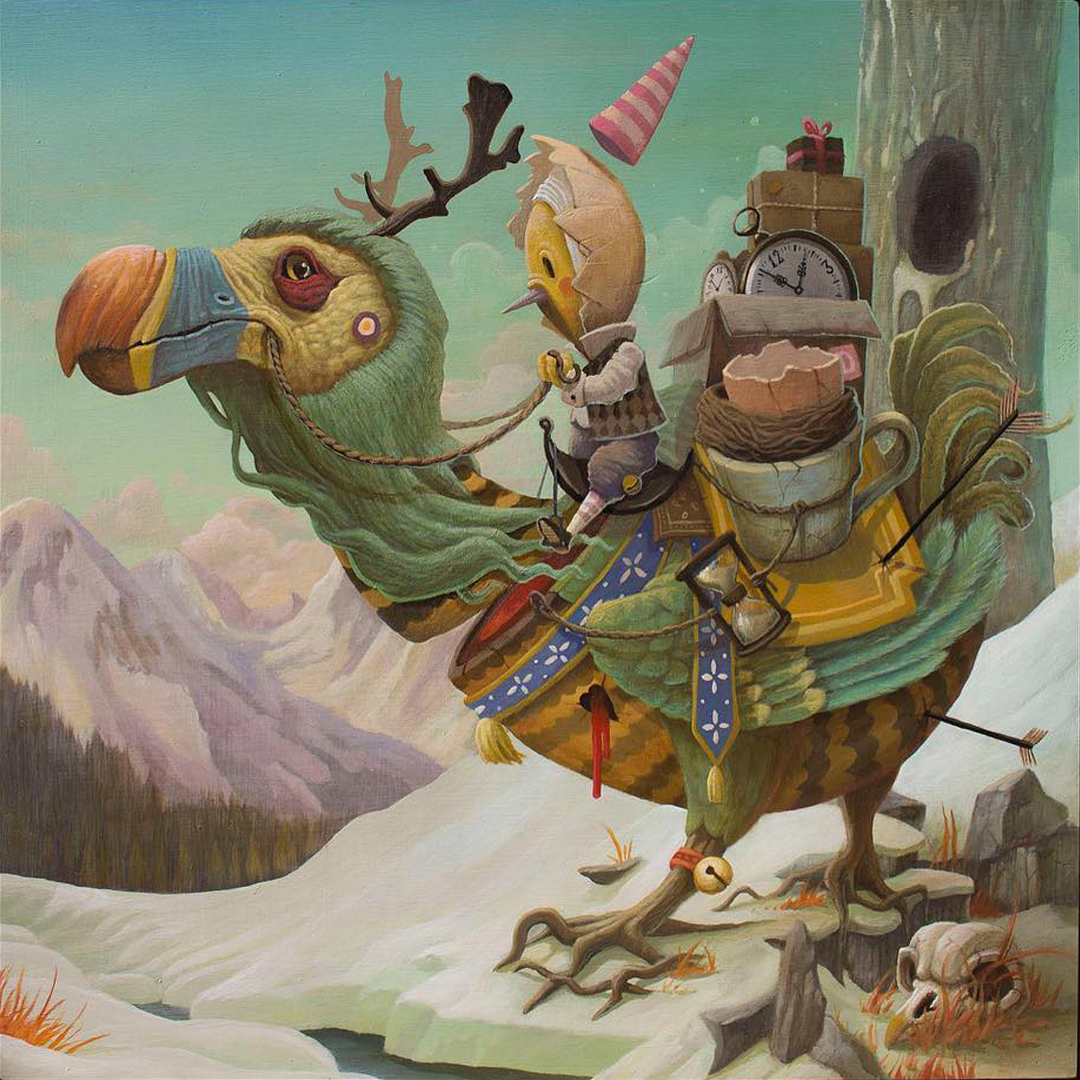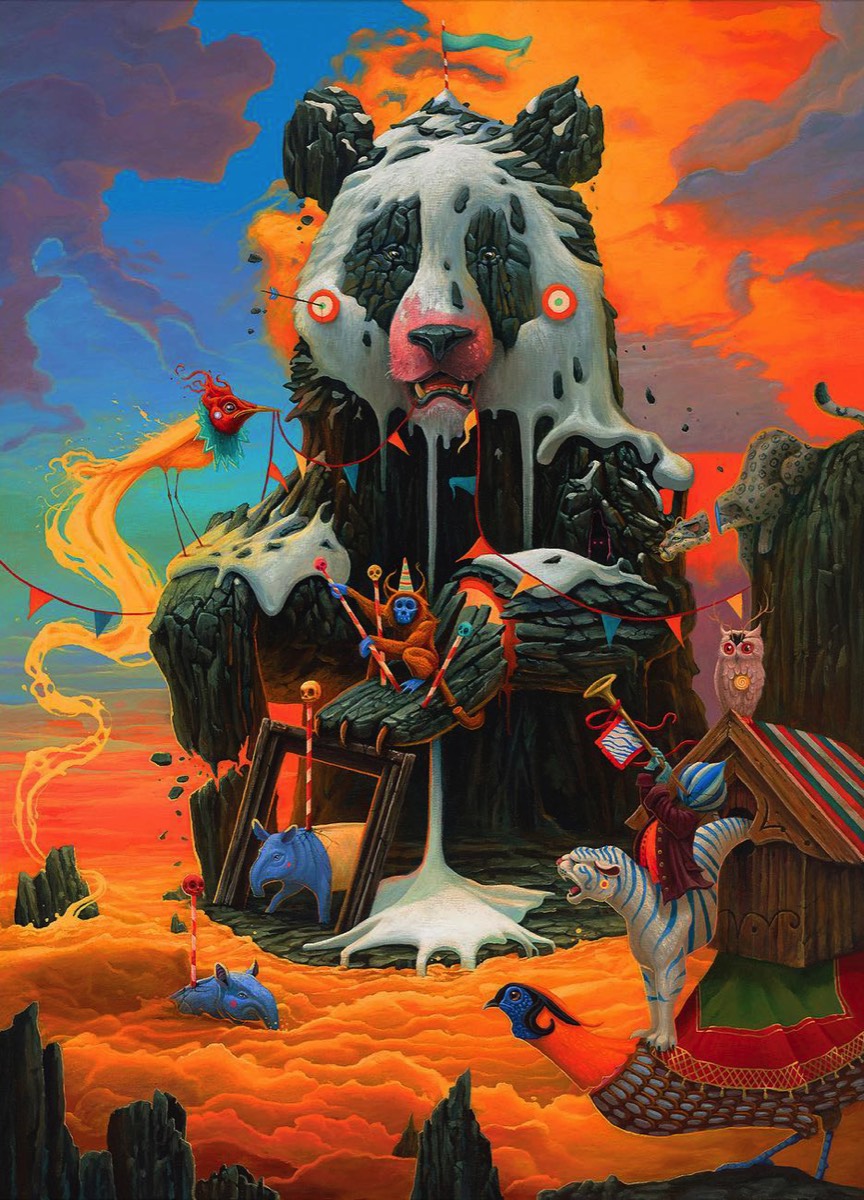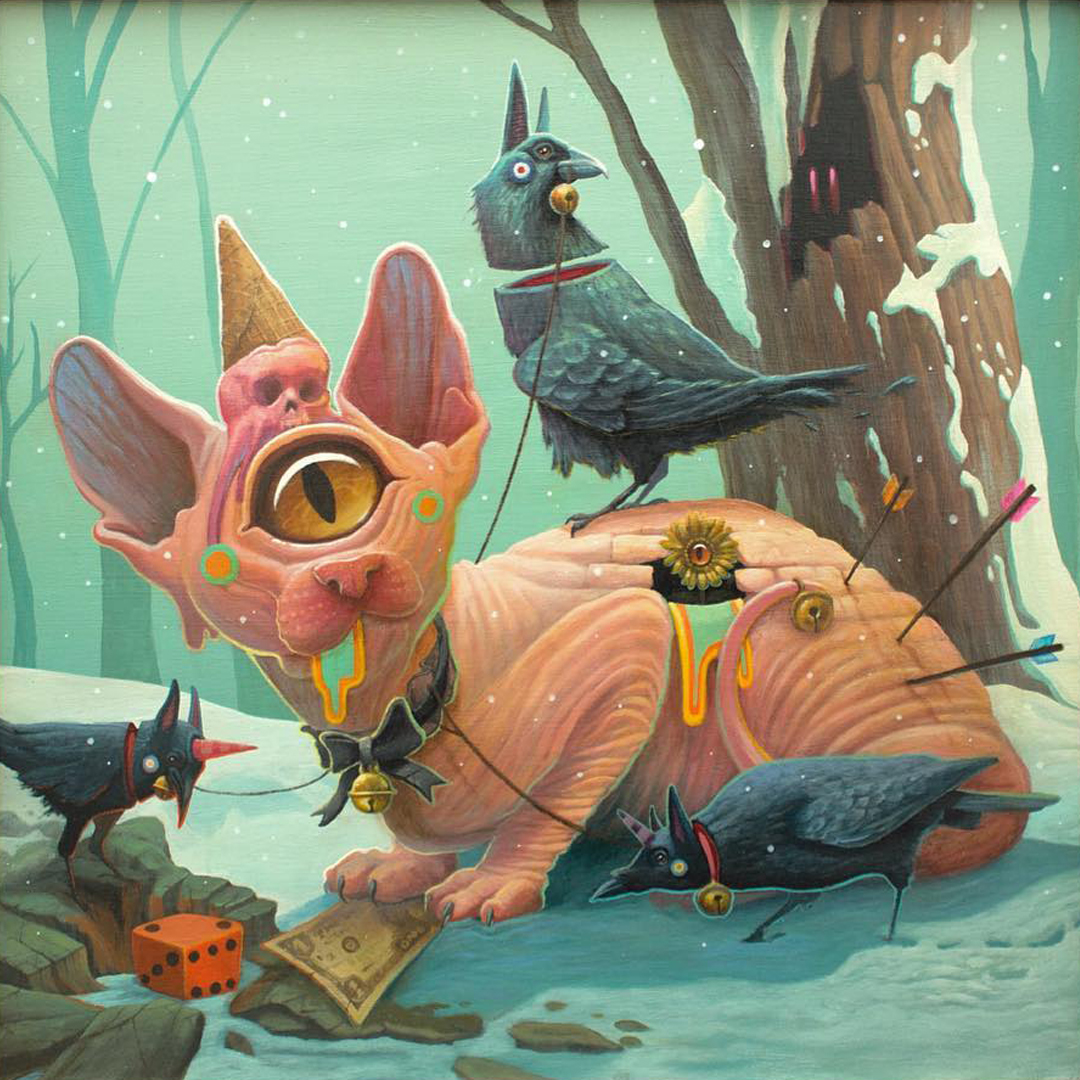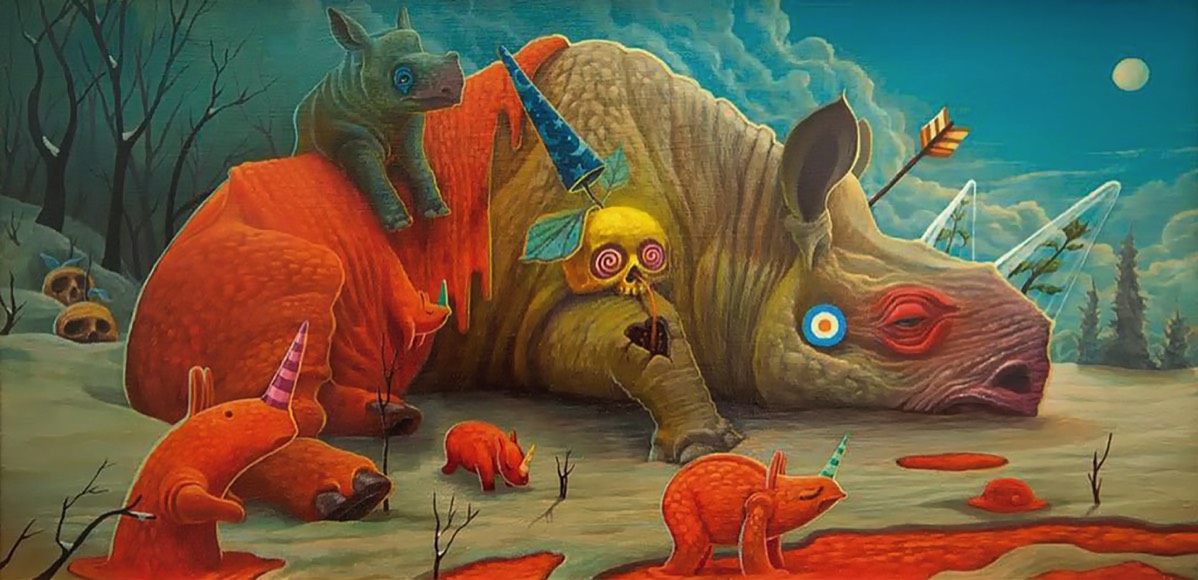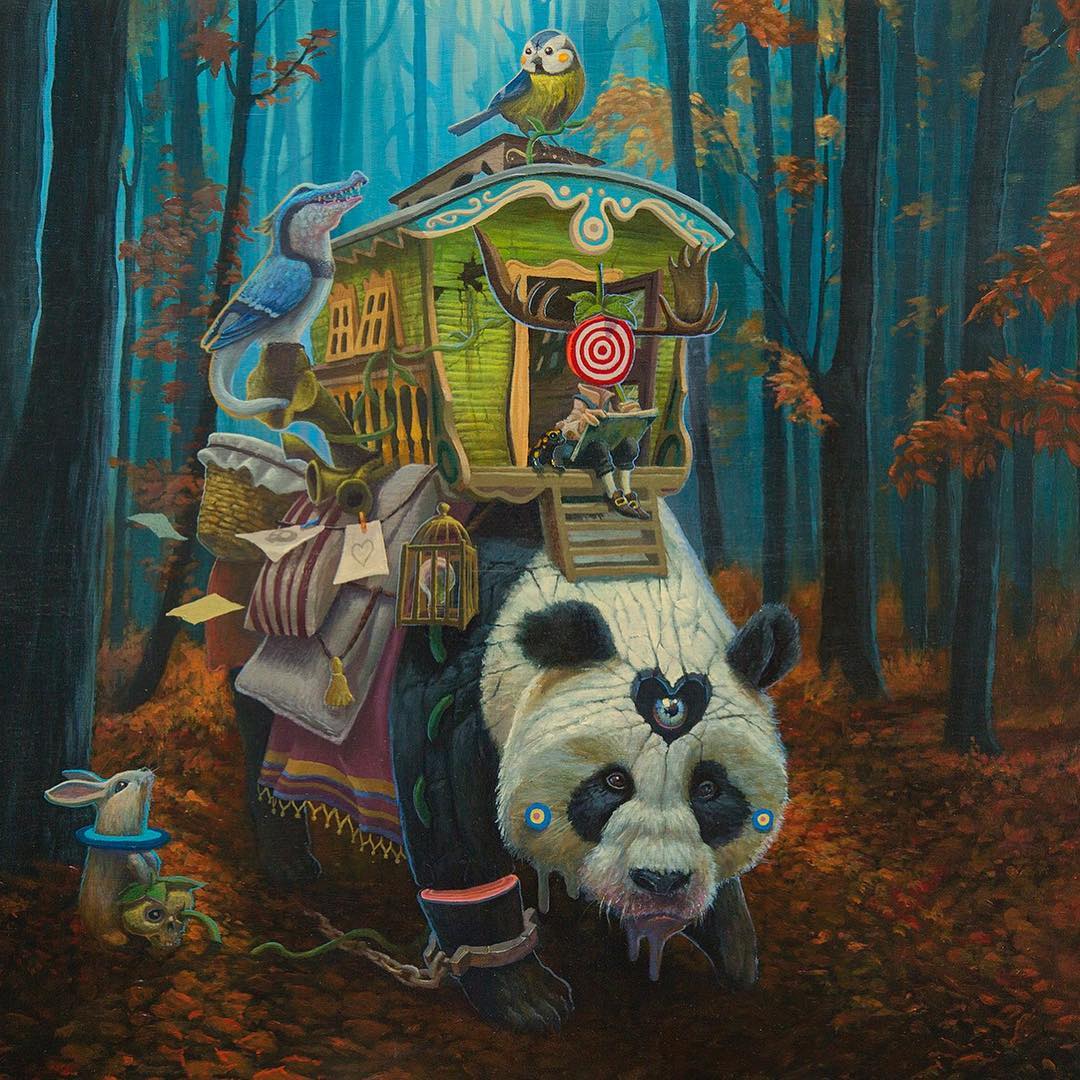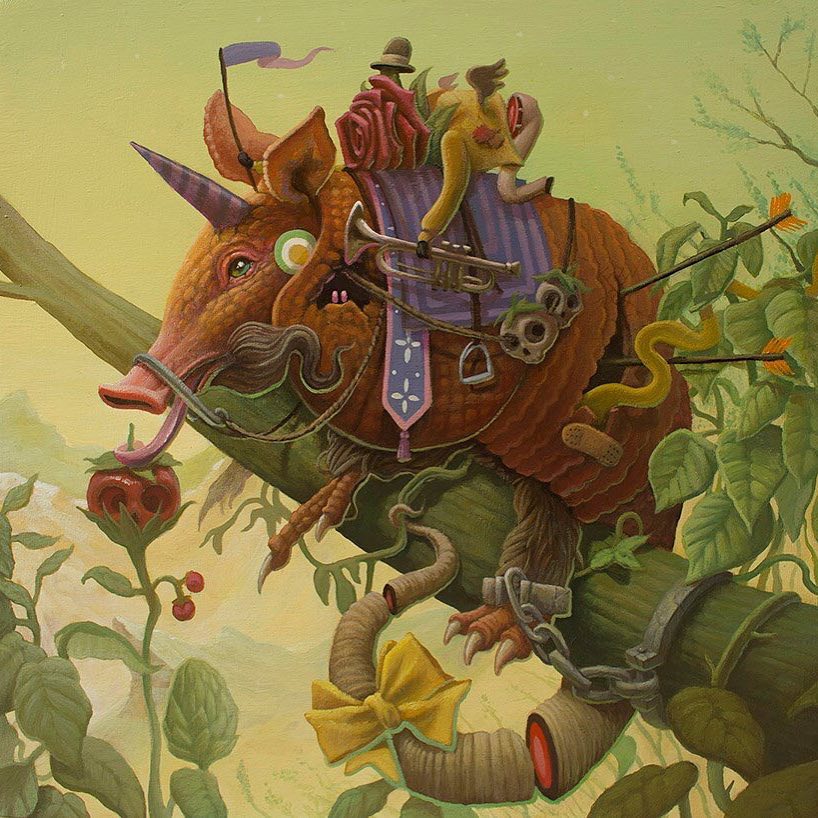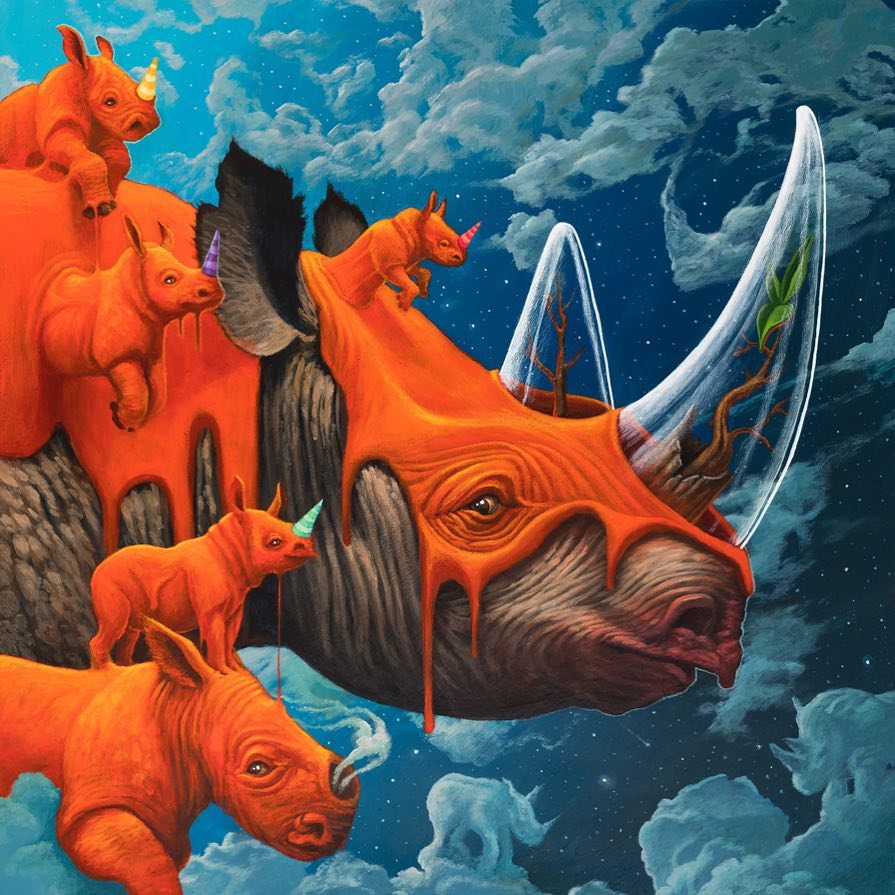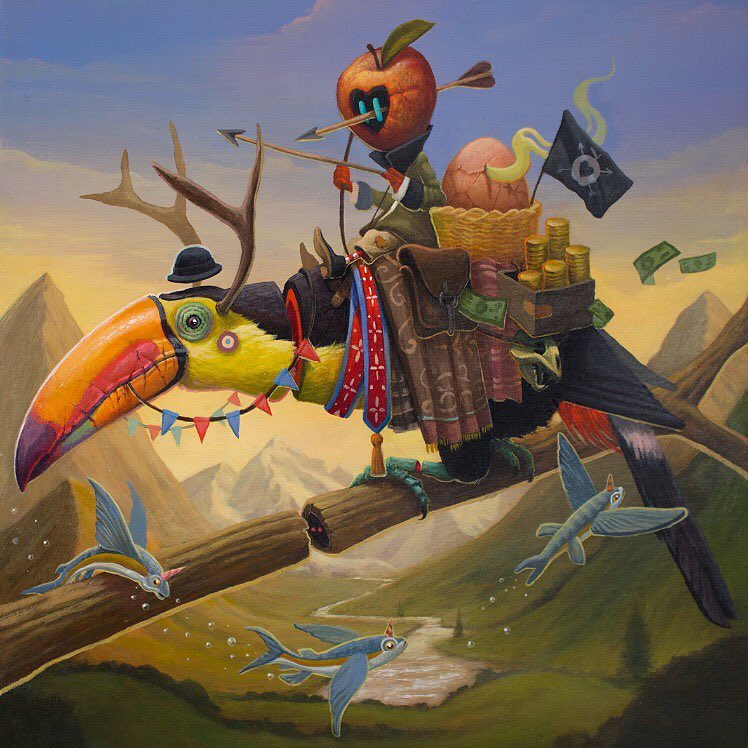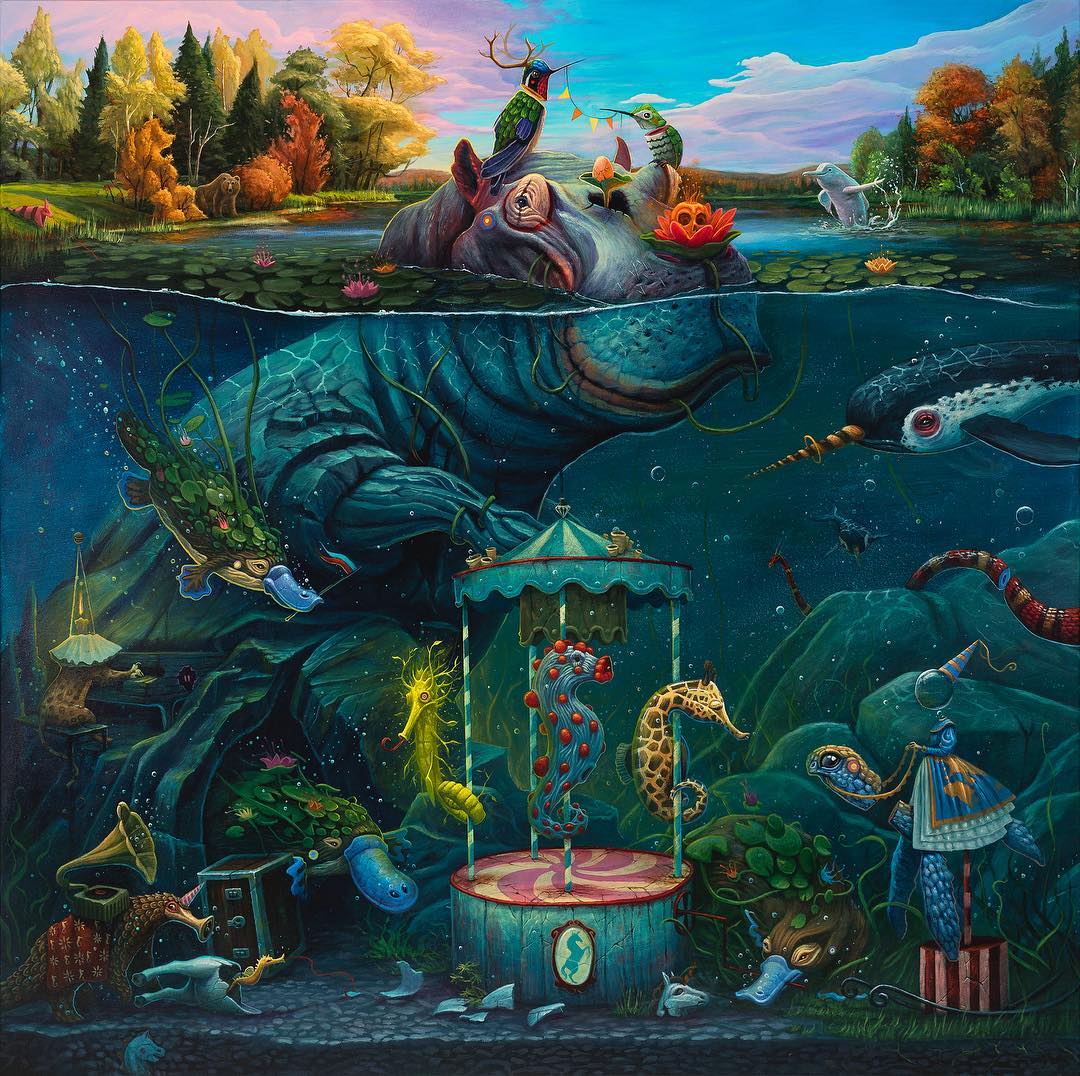 Photographize granted permission to feature photos by DULK