Pierpaolo Rovero
Imagine all the people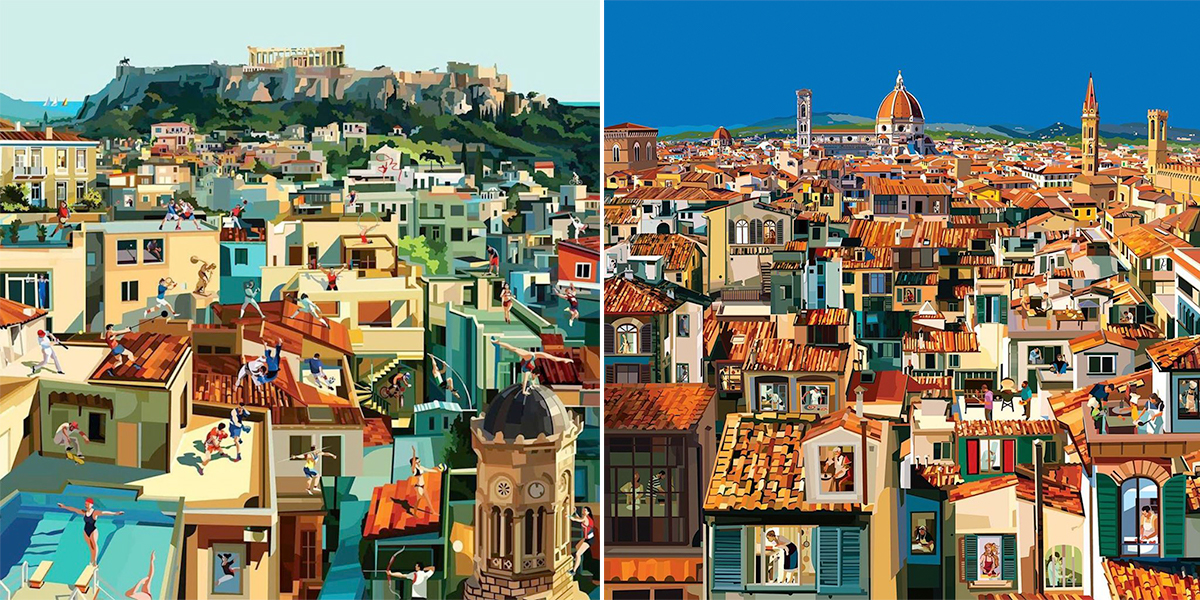 "Imagine all the people" is a series of illustrations showing different cities in the world taken from above, allowing us to see and spy on people through open windows, skylights, terraces, and balconies. Associating each place with one action, Pierpaolo Rovero began in his Turin with all the citizens intent on embracing each other, then moved on to Florence where cooking is done, Madrid where love is made, London where tea is taken, Tokyo where work is done and many other cities around the world.
We could spend hours and hours looking at the cities designed by Rovero, finding something new every minute and, why not, accepting the small challenges that the artist himself is throwing at us. Can you see John Lennon on the rooftops of Jerusalem? How many manga characters do you recognize in Tokyo? How many celebrities are there in London?
Pierpaolo Rovero's illustrations remind us that at this precise moment in the world something never seen before is happening, everyone, regardless of country and language, is living the same situation, sharing anxieties, fears, and emotions.
Source: Collater.al