Maia FLore
Exploring Time and Space: The Thought-Provoking Art of Maia Flore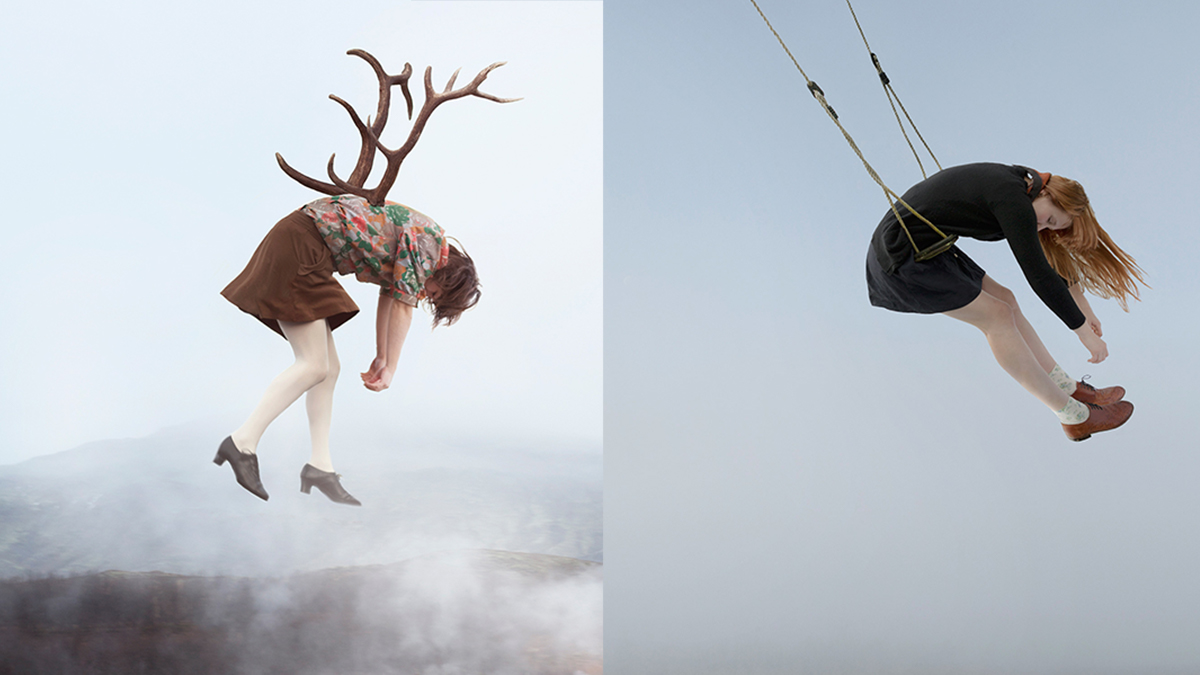 Maia, a French-born artist currently based in Los Angeles, is making waves in the art world with her thought-provoking and visually striking photography and collage works. Her pieces explore the timeless space of a surreal world, using a recurring red-haired character to express desires and anxieties with intelligence and humor. One of the central themes in Maia's work is the relationship between time and space. Her art often deals with how we as humans perceive and accept these concepts, and she uses the natural landscapes she photographs as a way to connect the human body to the world around us.
Maia's working process has evolved over the years, and she now focuses more on performing and less on digital manipulation. Her art is carefully choreographed, with her human subjects often appearing and disappearing in her works, suggesting a possible path to enchantment. Some of her pieces feature faceless representations, which she believes draws space for the viewer to turn into their own sensations. She often veils, hides or turns away her subjects, creating a sense of mystery and intrigue in her work.
Maia's art has been met with critical acclaim. Her unique style and thought-provoking themes have made her a standout artist in the contemporary art scene.
My goal as an artist is to create a visual intimacy with the landscapes I photograph and through that, investigate the lifetime questions of time and space", said Maia. "I want to create a space for the viewer to turn into their own sensations and hopefully, find a connection to the reliefs of the human body.
If you're looking for art that will make you think and question your perceptions of the world, Maia's work is definitely worth checking out. With her unique style and thought-provoking themes, she is truly making a name for herself in the contemporary art scene