DANIEL
MERRIAM
Magical and Surrealistic Illustrations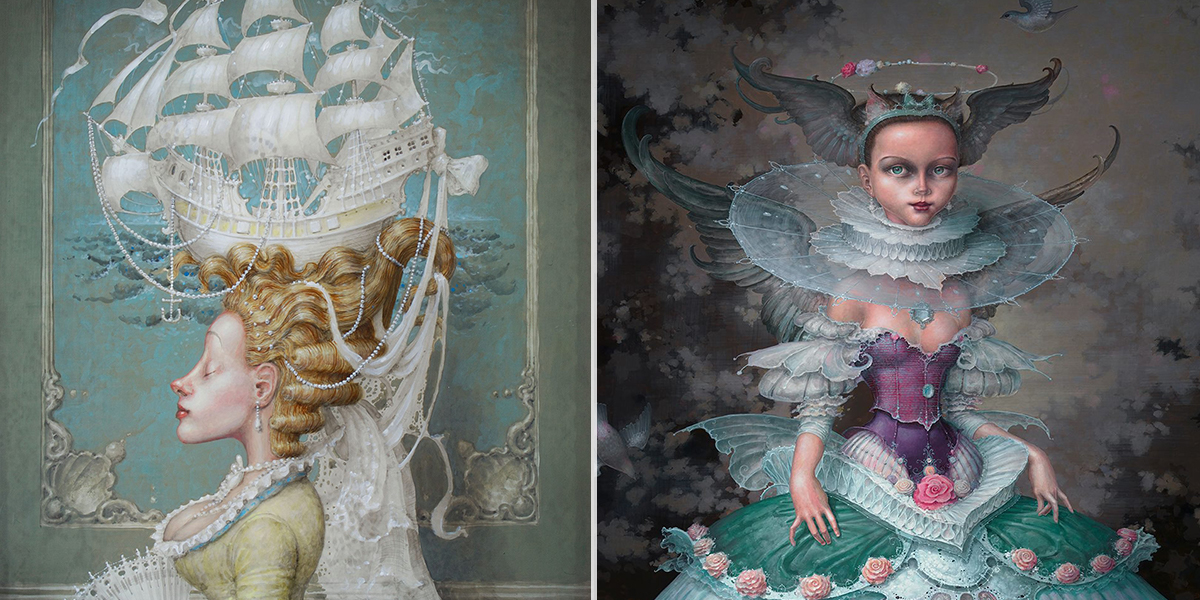 Born in 1963 in York, Maine, Daniel Merriam grew up in Naples, a rural town within the vast, quiet spaces of Central Maine. One of seven children in a creative, artistic family, he taught himself to paint at a very young age and used his art as a method of reflective play throughout his childhood.
Merriam's illustrations received numerous awards including several first-place Broderson Awards (the annual Maine advertising industry award) and the first-place New England Scholastics Press Association Award (for editorial cartooning.)
His life's work has been compiled in three impressive volumes: The Impetus of Dreams, The Eye of a Dreamer, and the most recent Taking Reality By Surprise. These catalogs reisonnés are inducted into the permanent archives of the Los Angeles County Museum of Art, the National Museum of American Illustration, the Peninsular Museum of Art, and the Parrish House Museum.