ZINOVATNAYA
Retro Modernist Design
By:
Thomas Jukes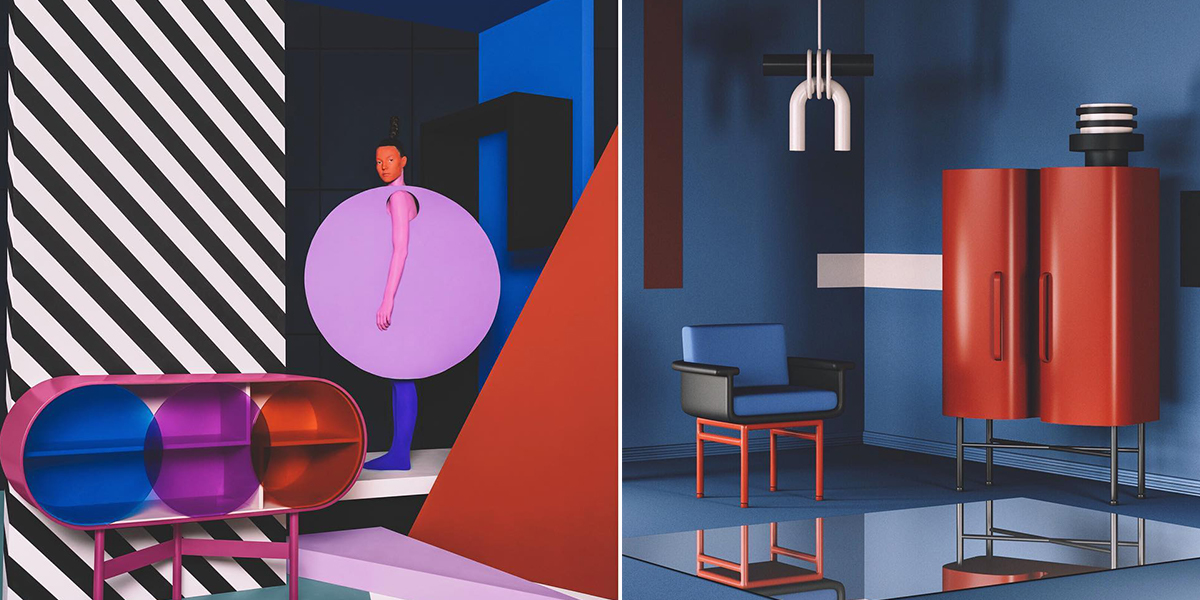 The realm of interior design is one of many faces and styles from your sleek minimalism through Scandinavian form and function right across to country home and period interiors. Much akin to fashion and its trends interior design has seen every conceivable genre through the course of centuries. Some stand the test of time, suiting certain period homes, while most have faded in and out of obscurity, seeing resurgences here and there whether one would find it agreeable or not.
With the work of the Ukrainian interior designer Daria Zinovatnaya one would be forgiven for thinking that you had just stumbled onto the Instagram of clippings from a 60's or 70's design magazine with the rainbow of colours and space age forms that meet your eyes. Zinovatnaya bases her work primarily around colour and geometry, it's safe to say that these elements are certainly the first things that strike you about the designs and interiors. Whilst creating both fantastically bold pieces of furniture as well as designing suites for hotels, restaurants, and apartments we can immediately see a creative mind at work that has an incredible grasp on both 3D shape and form but also colour theory, and the impact of contrasting and complementary colours within living spaces.
It is impressive to see such beautifully wrought furniture on its own but with Zinovatnaya the setting for said furniture is just as important. The setting for the pieces plays with the forms and colour of the work making use of striking patterns juxtaposed against large scale shapes. These bright and energetic backdrops gain a 3D quality in themselves which would initially seem to detract from the focus on the furniture but thanks to Daria's exceptional aptitude for colour, shapes, and layout it creates an image which gives an atmosphere of 1950's America and the "House of the Future". These 'show' homes were the realm of pure science fiction and were a fantastic vision of what the future of the millennium would look like for the normal American family, full of the most space age aesthetics and with furniture to match. Looking at the scenes that Zinovatnaya creates for her pieces conjures images of these future homes and the thrill of household items that looked as if they had been designed by Martians.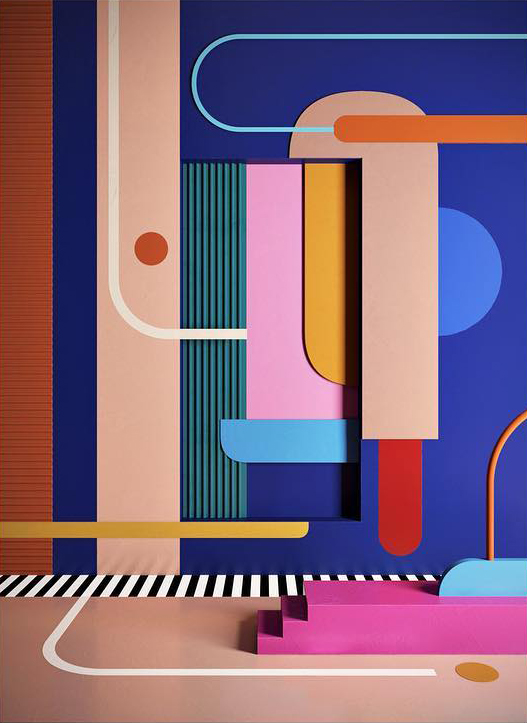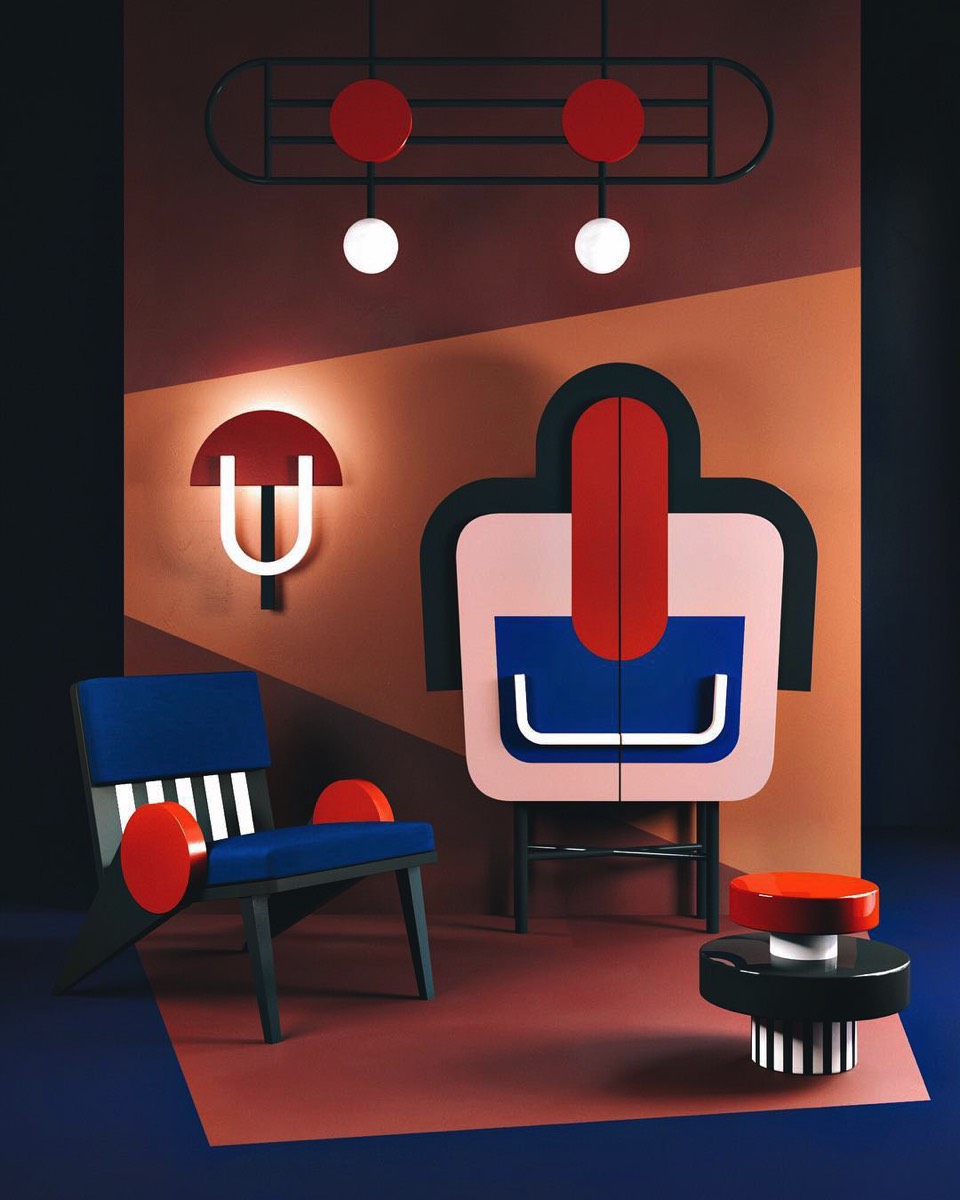 However, there are far more close to earth connections that are brought to mind. Think for a moment of Piet Mondrian, the Dutch painter who was breaking the boundaries of painting as far back as the 1920's with his now world-famous 'Composition' paintings. Vivid primary colour blocks sit alongside stark black lines much like the layout of Zinovatnaya's furniture and the spaces it sits within. Both artists have a clear understanding of the importance of negative space working within a medium of strong and bold colour. Another artist that springs to mind is the pop artist Roy Lichtenstein who's bold comic style paintings have made him such a famous name within the art world. Looking in particular at his work of the late 1980's and into the 90's when we begin to see an increasing amount of work revolving around interior spaces and the design/layout within. These lithographs from Lichtenstein show a number of similar elements to the patterns and designs found in the spaces of Zinovatnaya.
It is refreshing to see an interior designer bold enough to use colour, not just a few pastel shades that we have seen so much of during the resurgence of the Scandinavian and country home aesthetic of the past few years. No, Zinovatnaya isn't afraid to deal out a spirited range of colours in her interiors. 'Circle' is a particularly good example of the scale and diversity that comes out throughout her interiors, every inch of the space is carefully considered, despite the shear amount of colours and shapes used there is nothing that seems out of place. It is easy to look at this kind of interior and assume the designer has been given too much creative freedom and ended up going overboard. It is a space thinking differently. This is an interior that was not designed to coalesce as one room, this is an interior where areas become individual, a dining area wall can become a canvas where lighting, shape, and texture add another dimension to the experience of the space whilst complimenting the furniture used within.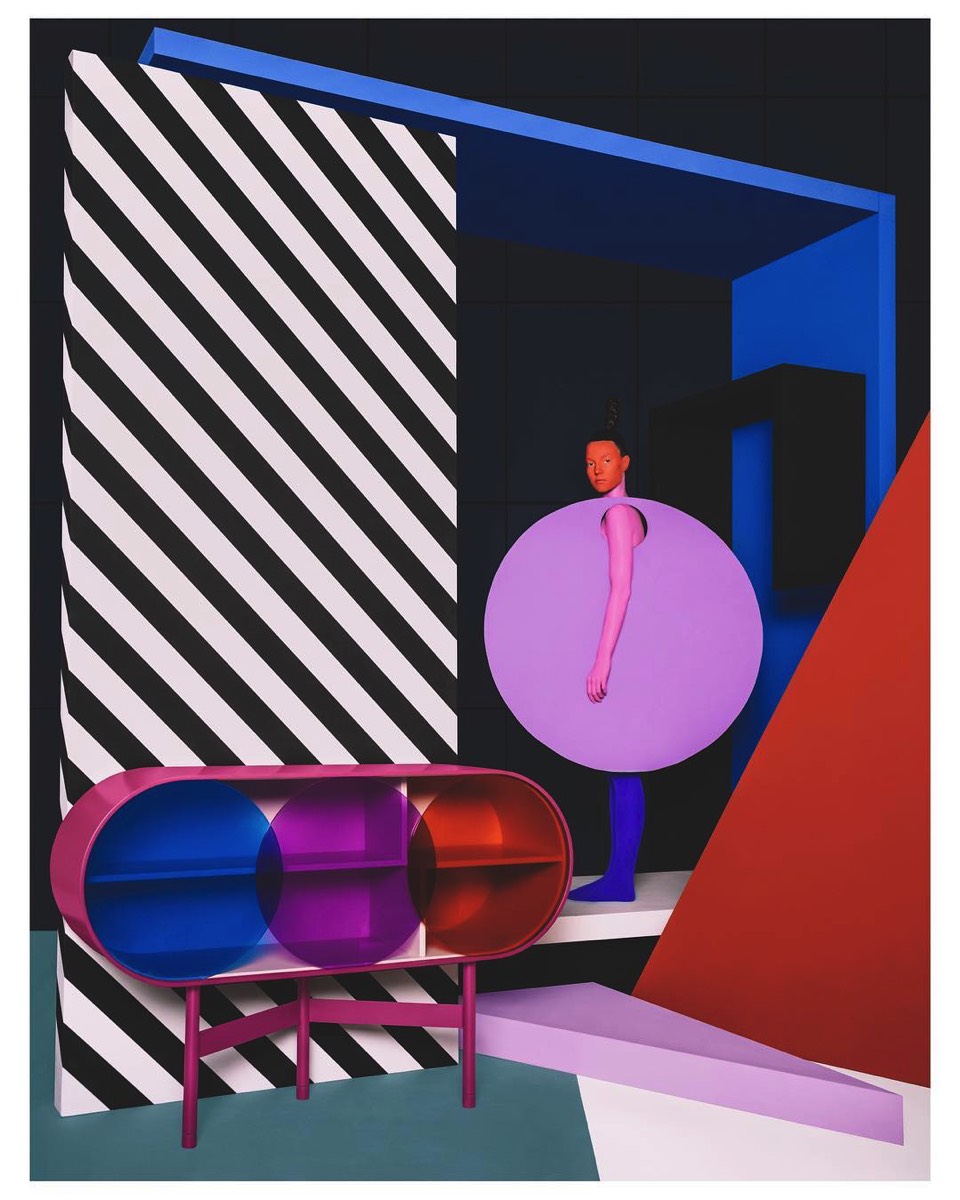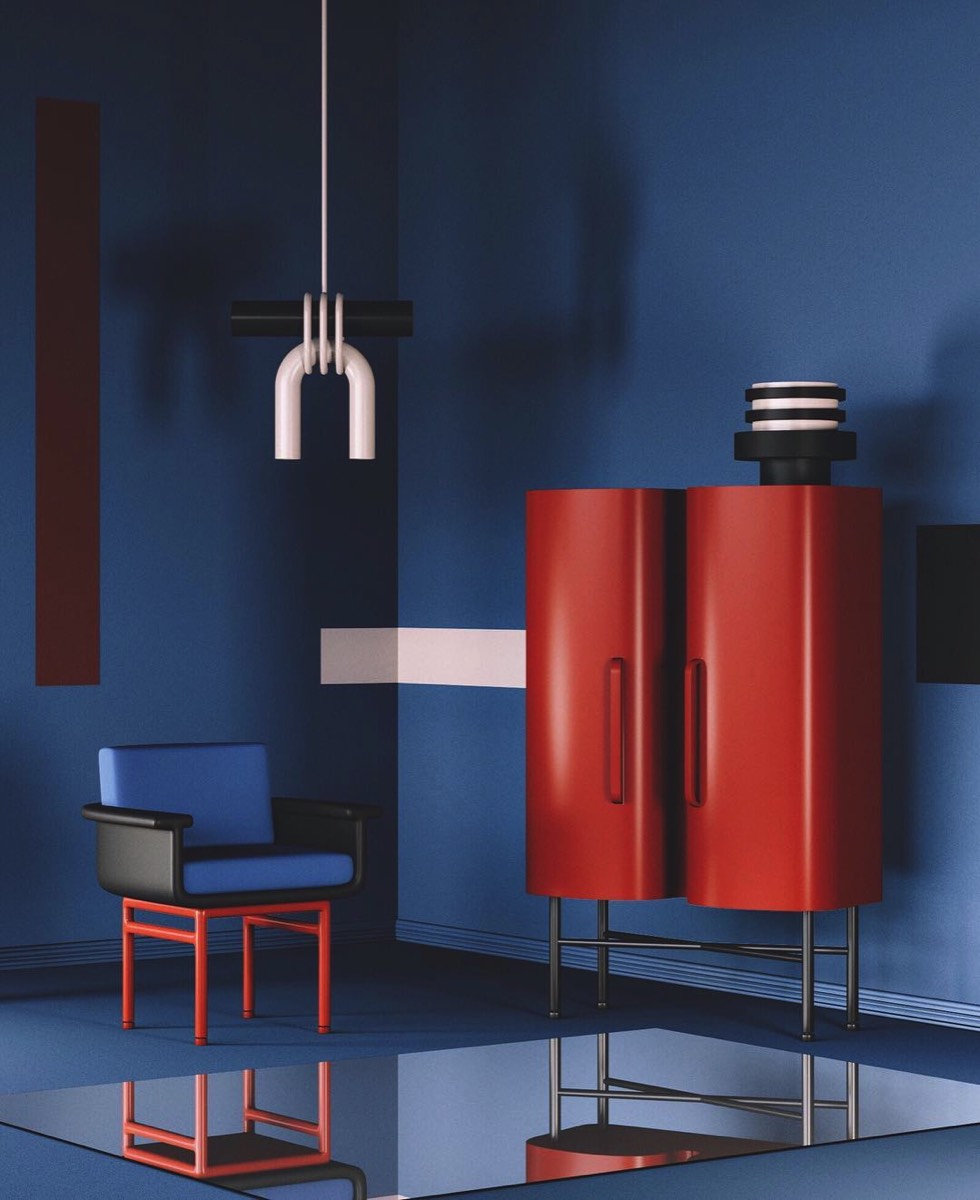 Adjoining this, another dining area that is beautifully contrasting to its neighbour, a sea of complementary colours conveyed through a wall of interlocking squares and rectangles plays against a dark ceiling dotted with gentle pink circles which are highlighted randomly across the room. Much like paintings these rooms are perfectly balanced so that the room flows with energy and no one area becomes too much of a focal point.
Zinovatnaya's interiors feel alive even without anyone in them, some would say that they are exuberant and the land of show homes but to me, they seem an invigorating spark in a sea of pastel blue and grey. Indeed her work was recently recognized by the RedDot group winning one of their converted awards in 2017 for her interior 'Cherokee'. Sure they might not be to everyone's taste but you certainly wouldn't fail to smile if your house was a place of harmonious colour, vivid and exciting design and truly unique style. This is assuredly what you get with the design of Daria Zinovatnaya and I for one am all for my house becoming a place full of bold, bright and balanced brilliance.
Each of my clients is one way or another connected with creativity. they are those who are ready for experiments.