Theodora Daniela Capăt
World of imaginary scenes
By:
Irina Iacob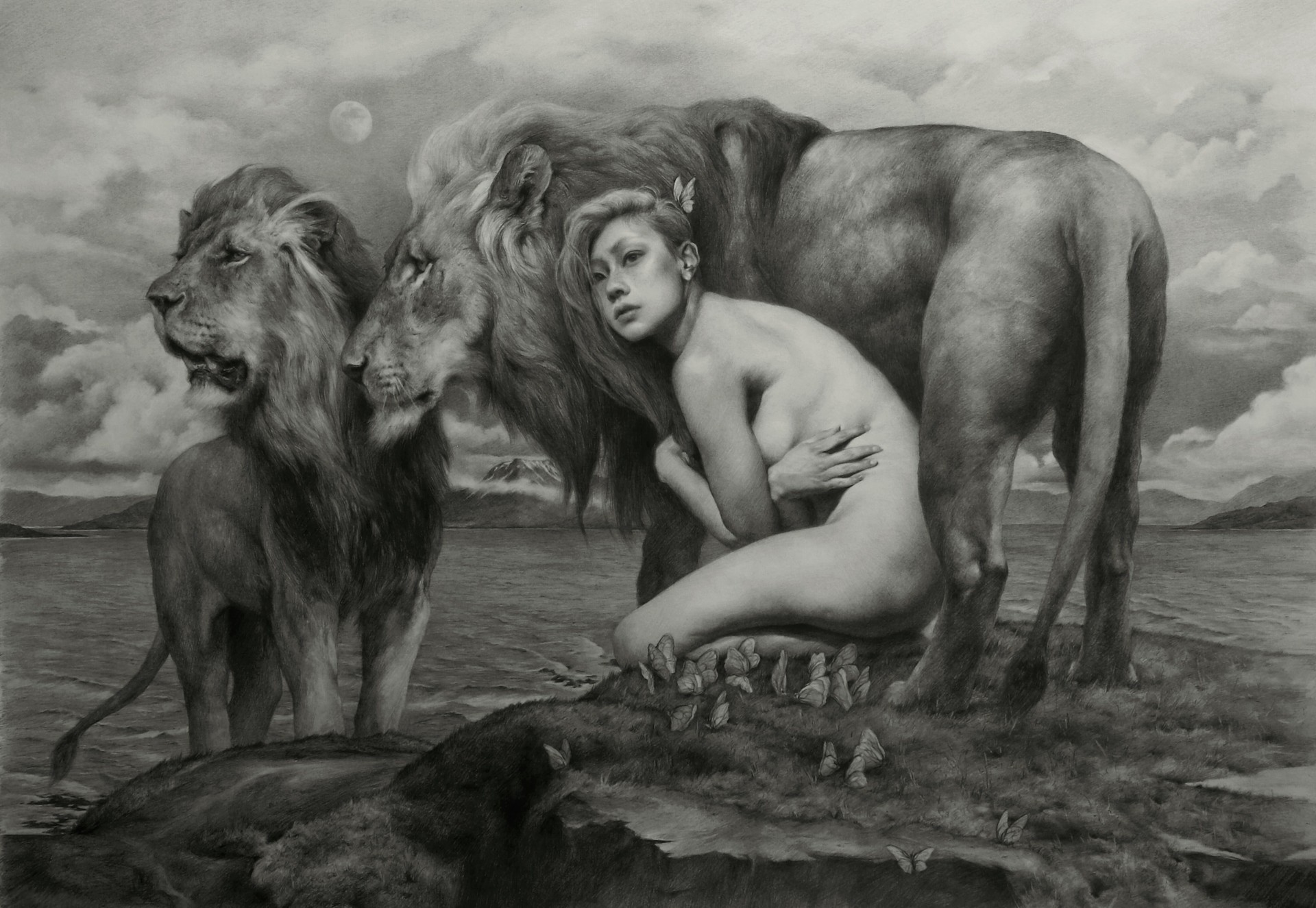 It is really a big challenge to expose alternative realities, to design, visually speaking, our deepest self living in our minds. And, most of all, it's a huge process to be able to define, through paintings and drawings, what's inside of us and unseen for many.
Instincts, desires, sexuality, erotic details, fertility, femininity, reason, pragmatism, unconscious, emotions and lots of symbols come together in Theodora's artwork.
Her imaginary is so deep. It's almost like a psychoanalysis and it talks about multiple cognitive processes. You start looking at her paintings and drawings and all your inner self is captured and it's drowned in a world full of fantastical beings.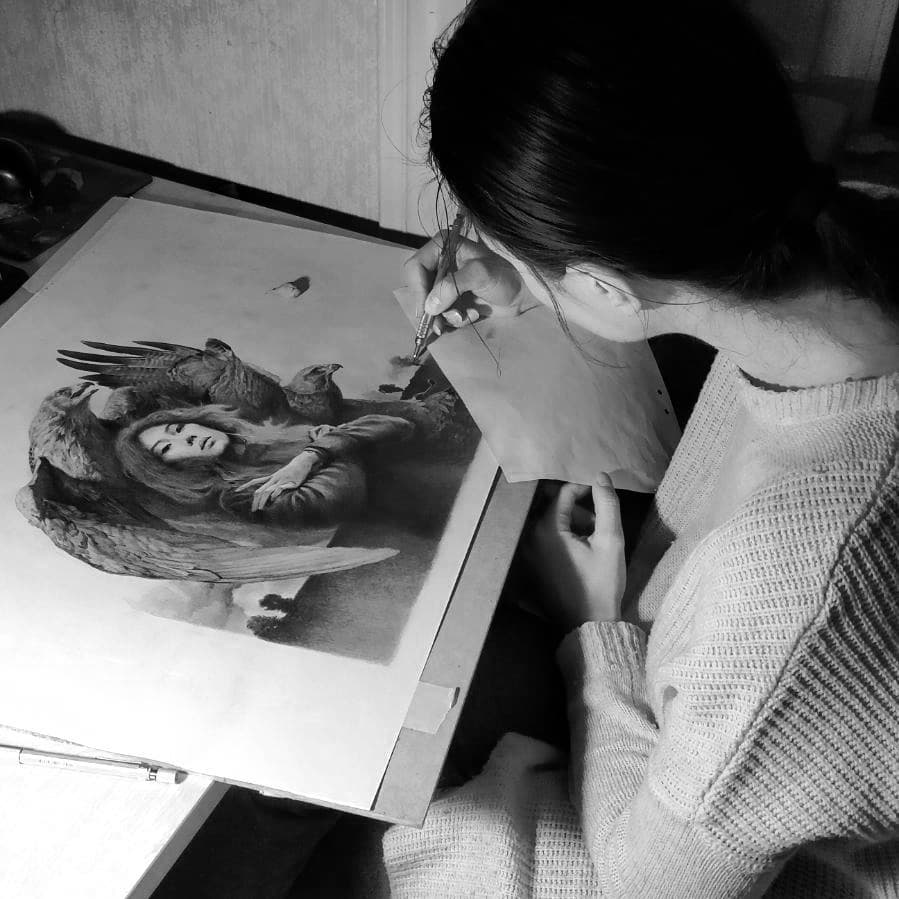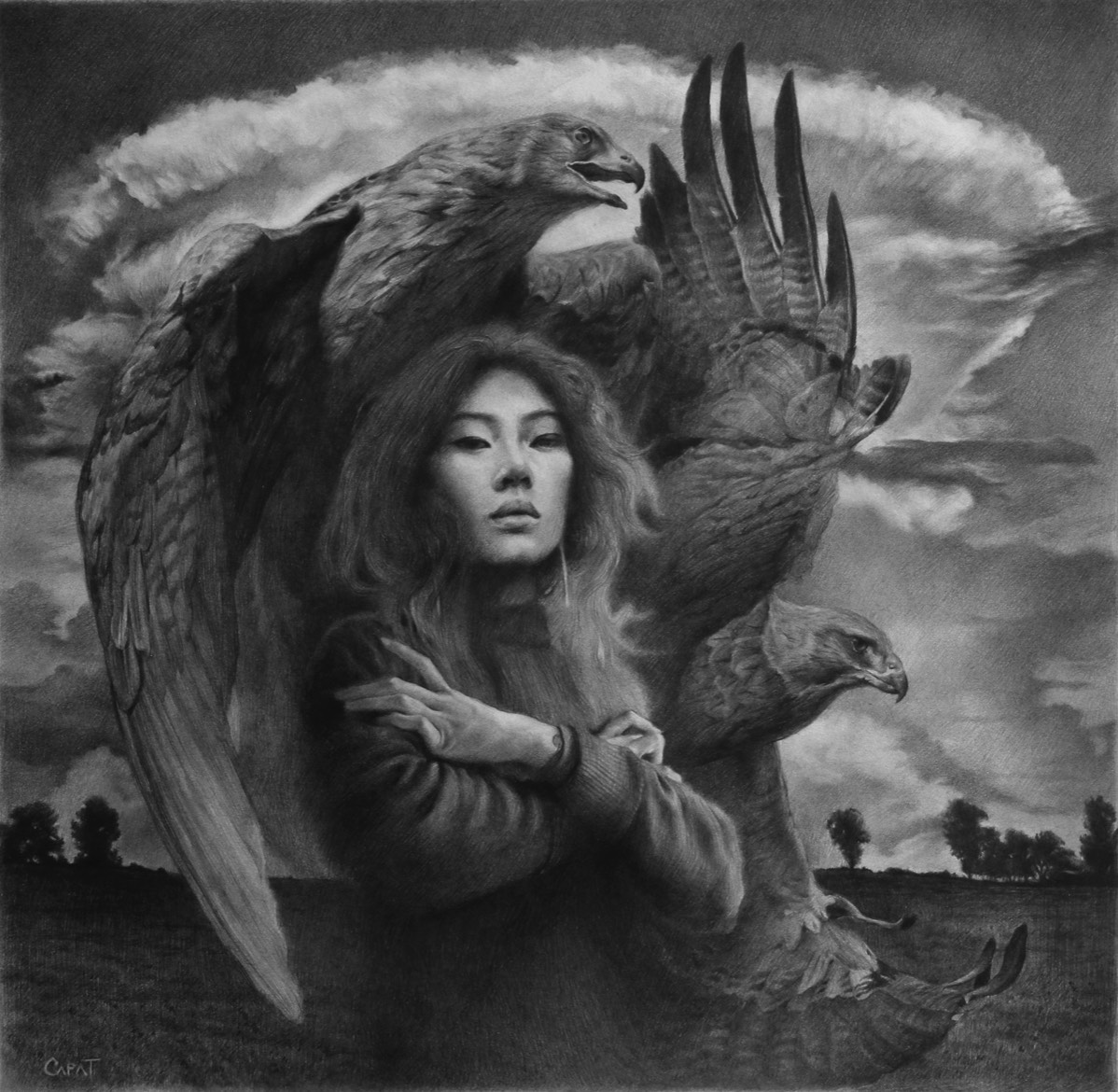 What does Theodora Daniela Capat do? She conceives an imaginative realism. She designs a reality by deconstructing an entire world of dreams and visions and building all those dreams and visions again, adding to this complex mechanism her subjective inner way of seeing what's hidden for so many people. By doing so, she says: ''Look at my work, touch it, feel it, think it, let it drown you! Isn't it vivid? Does it take you into your unconscious self? Does it recall your hidden desires? Do I manage to open a door inside your most unknown instincts and emotions? What does your reason say to my imaginative realism? Did I manage to bring you, the viewer, into your deepest dreams, into an alternative reality? What does your deepest hidden secret self living inside your mind say?''
Daring, isn't it? She's bold, isn't she? So true! And so good. Art is about being different and being bold and honest with you and everybody else. Otherwise, no art touches nobody; otherwise, no art shakes your perceptions and absolutely everything you thought about the world you live in.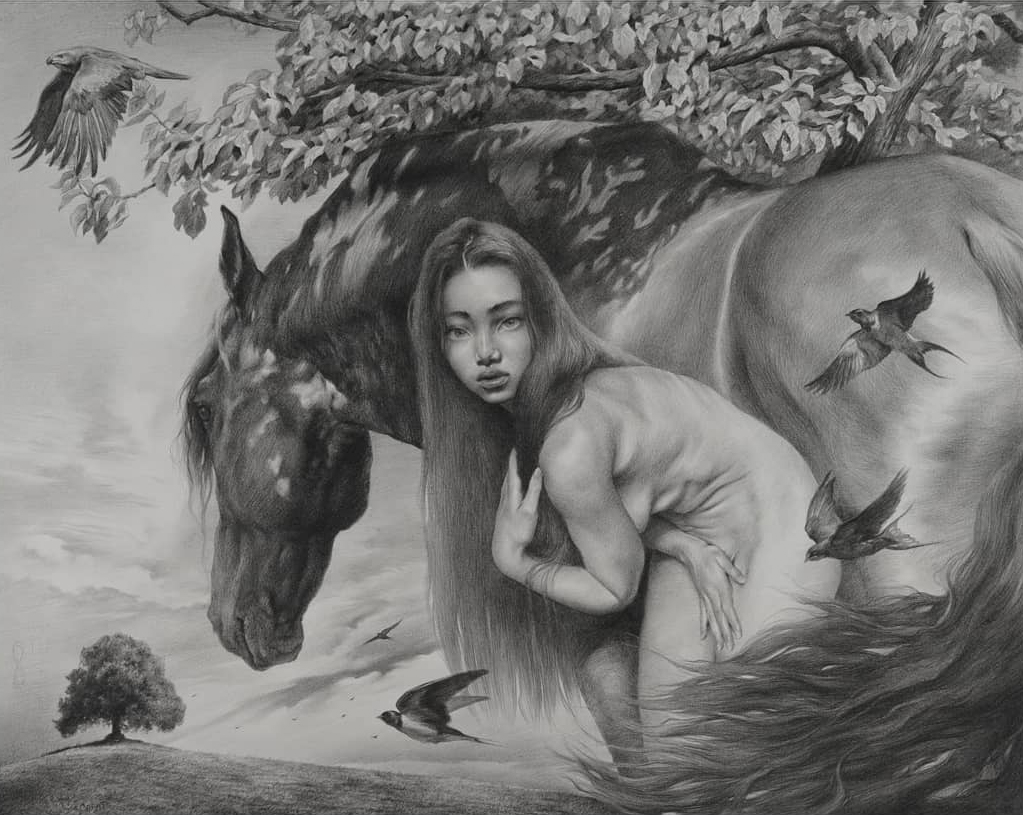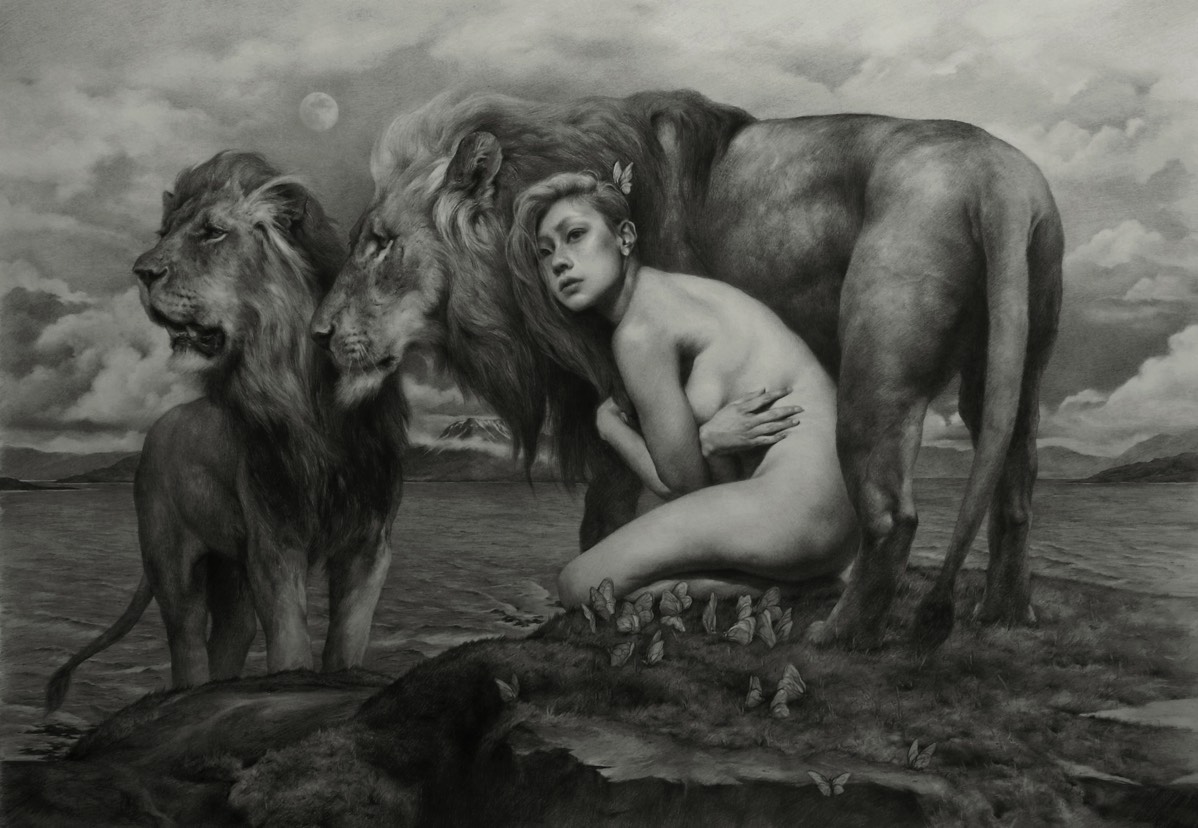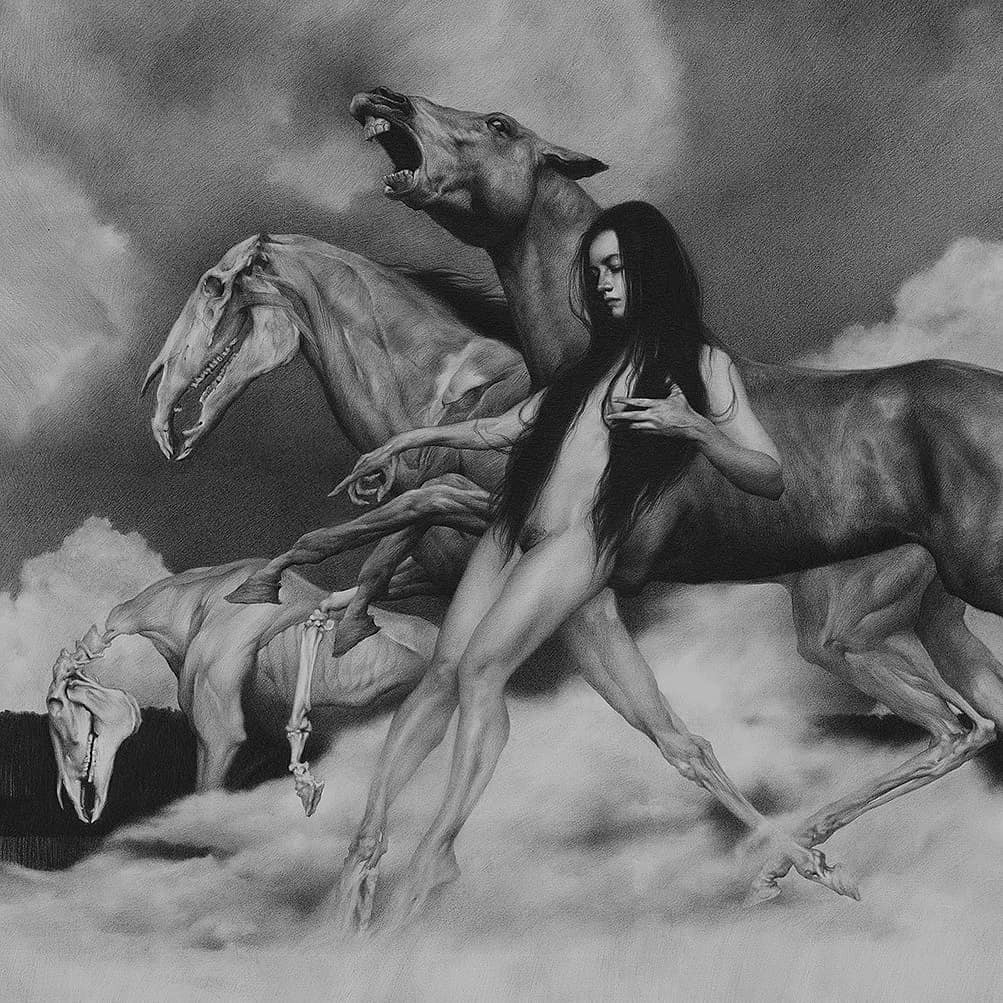 Born in 1989, Theodora Daniela Capat is a young artist living in Sweden. She was born in Bucharest, Romania, and she attended ''Nicolae Tonitza High School'', in Bucharest.
Her talent and interest in plastic arts helped her continue her amazing work in Stockholm, Sweden.
Her art work even brought her two very important awards. She's two times winner for the America Portrait Society, obtained in 2014 and she's got a Certificate of Excellency (Exceptional Merit), obtained in 2015.
Now, being a Swedish citizen, she declares herself an art fanatic, nature lover and a dreamer.
Between 2010 and 2013, she used to work as a teacher at The Swedish Academy of Realist Art (SARA).
She is known for her portraits, her female subjects and for her colored paintings and drawings.
Interacting with her art means interacting with lots of female figures with round breasts and long hair, nudes, skulls, horns, dragons, lions, dogs, cats, horses and wolves. And above all these, Capart is about appeal to carnal and form.
Hair, hands and forms speaking about lust are the main details she uses in order to create an imaginary that depicts hidden desires of everybody's unconscious.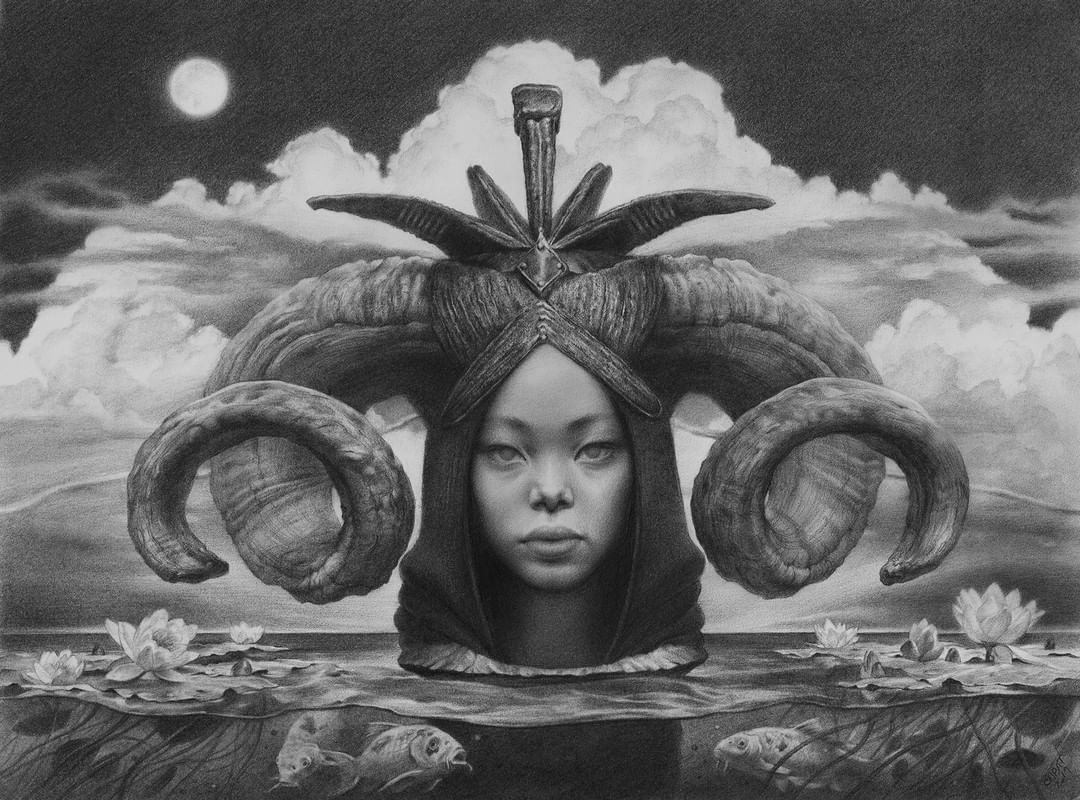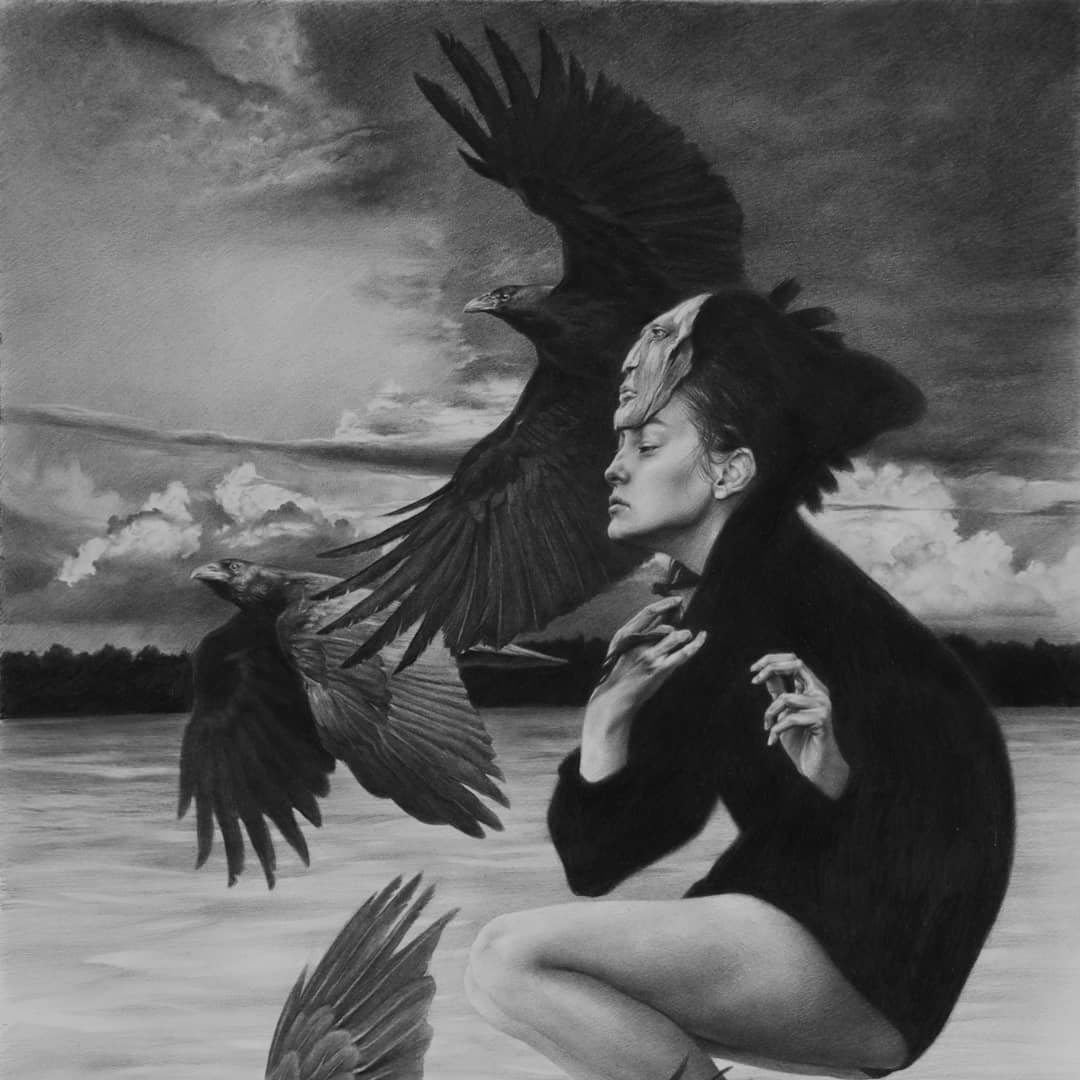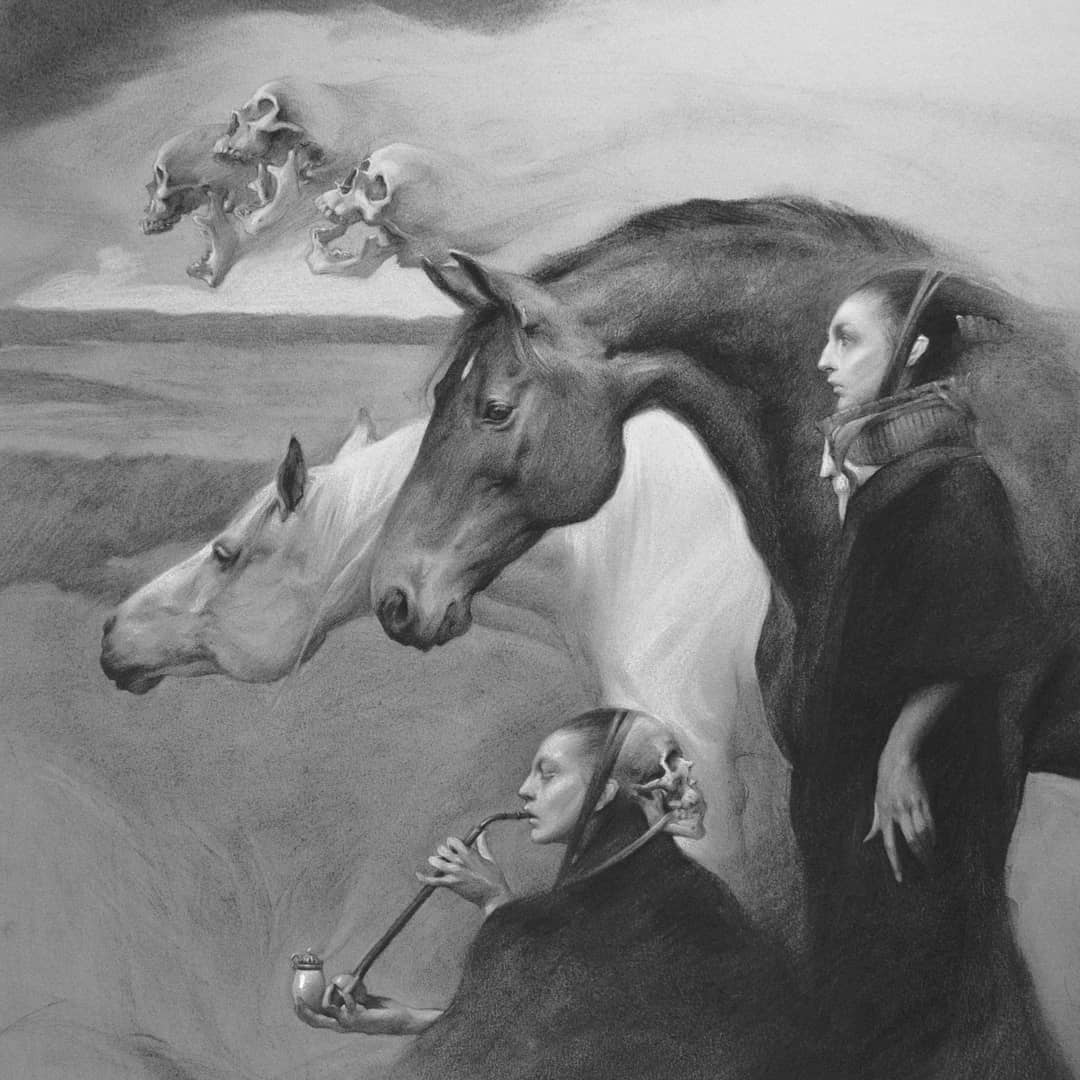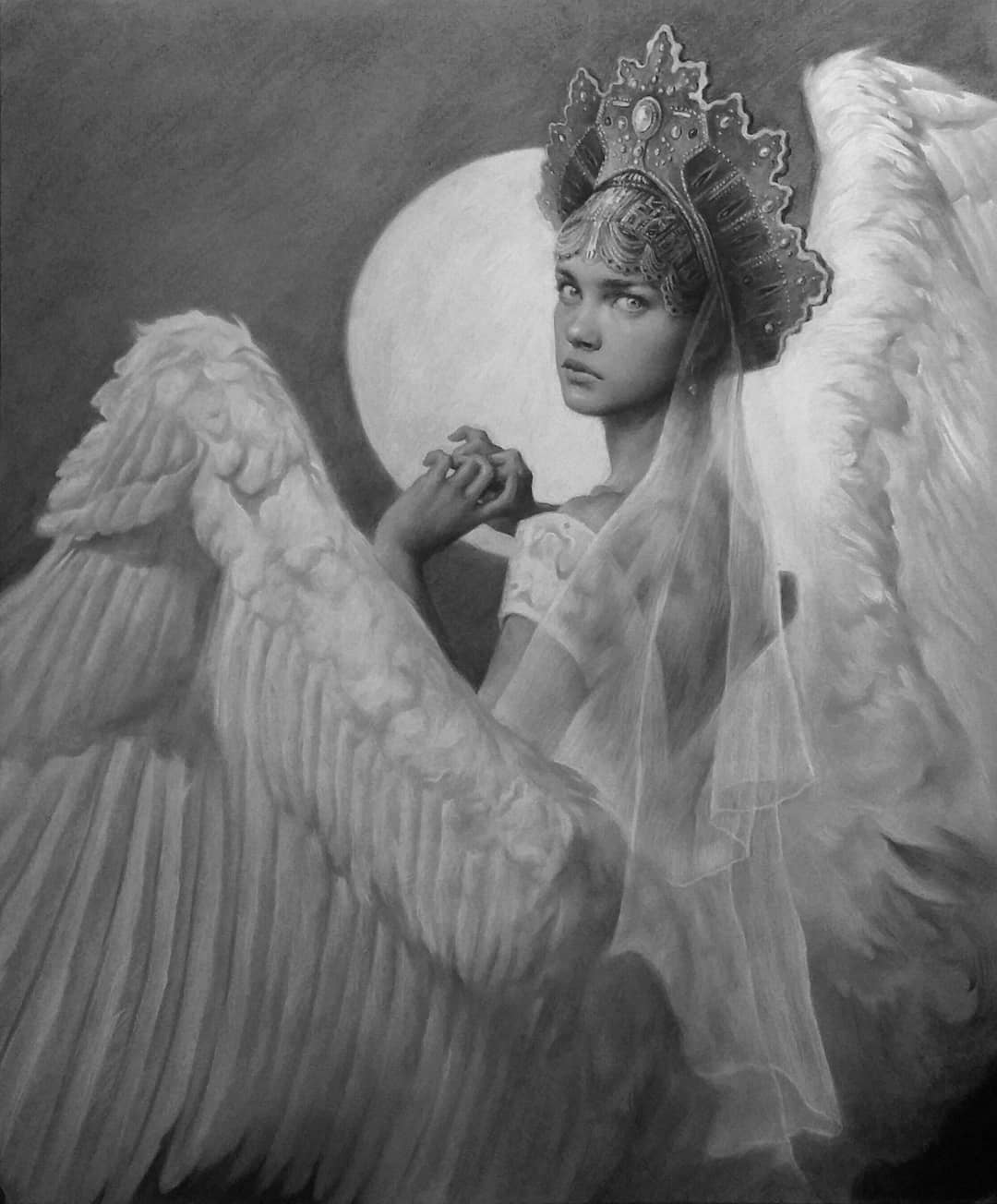 Capart is about an imaginative realism that insists on the acceptance of the supernatural as part of reality and highlights fantastic and dreamlike elements.
Capart points out a contrasting web sustaining itself by concepts such as: life, death, seen, unseen, past, present, and even a balance between indigenous elements. All these aspects aren't completely revealed, but they are created in the viewer's mind. Theodora just pinch you and opens a door inside of your unconscious. Yeah, you thought well, it's about all your hidden thoughts and desires.
When it comes to colors, Capart emphasizes black and white drawings. Also, in Theodora's drawings, red, blue, green, a specific pinky light and yellow prevail. All that red emphasizes sensuality, sexuality, instincts, desire, blood.
An interesting colorful tendency can be seen in all her warrior female characters. She has lots of female characters who appear as warriors, just like in cartoons or games. Having this catchy detail in her artwork, she can easily create alternative realities. Cartoons and games mean entering into alternative realities, in which it exceeds an impressive imaginary, a land full of color, great supernatural powers, features and fantastic creatures, such as dragons.
The most expressive details are given by her multiple drawings and paintings in which she creates lions, horses and dogs.
So, visually speaking, she reveals the most deepest self living in our minds and she displays a pronounced imaginative realism by hiding specific amazing symbols in all those lions, horses and dogs.
All the lions she paints symbolize balance, cautiousness, sovereignty. Her lions define a balance that self has to keep it between mental and soul harmony. Theodora's lions symbolize courage, dignity, nobility, wisdom, justice. The lion is a path, a path of the Sun from one end of the earth to the other. Symbol of the law, it preserves the knowledge. The head of the lion outlines the divine mind, the divine mystery, divine nature, a sort of spiritual gold; and his body represents the human nature.
I perceive all her lions as speaking mainly about instincts and desires. Lions are a kind of depositary. Inside of it we can discover multiple emotions, uncontrolled desires and passions, inner anger just like a selfish beast.
In other words, she paints lions that symbolize learning. And not just any learning, but one that must force us to know better our senses in order to subdue them, to control them.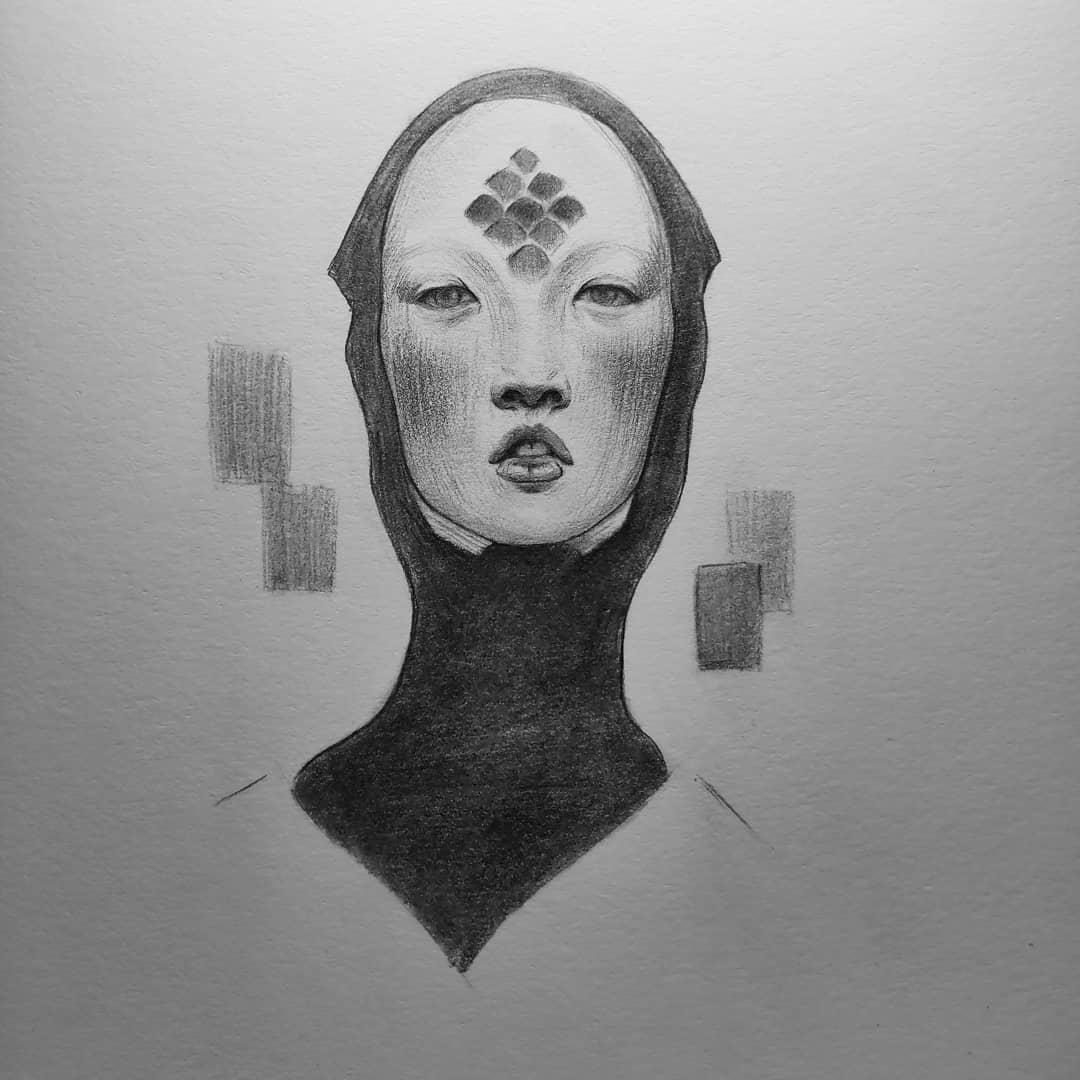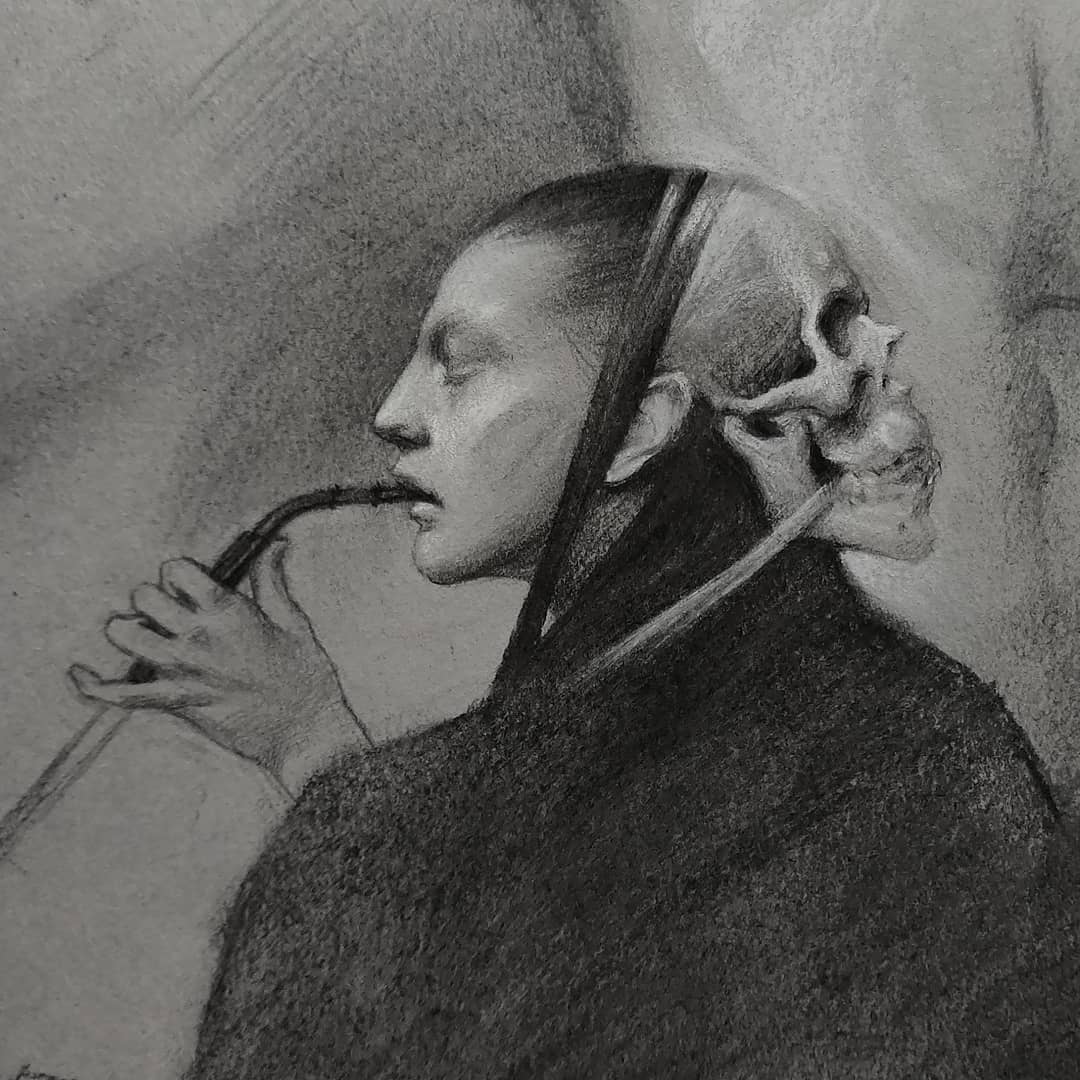 Capart is also about horns and skulls and horses. They all show boldness, sexuality, dark thoughts and nobility.
In Theodora's painting, the horses enlarge particular symbols, such as: fertility, unconscious, inhuman psychism. I perceive all her horses as being symbols of the cosmos; they talk about the very Act of Creation. But also, they transmit the idea of sublimating the instinct. They can be human guides and allies. Horses transmit unstoppable desires, reflection of consciousness; grace, speed, intelligence, reason, pragmatism, loyalty.
All the dogs from her artworks symbolize fidelity, obedience, protective spirit, communication, safety, sexual appetite.
You probably say that there are lots of words combined here, but they are all a huge conceptual core living inside of us. We are all facing concepts like those mentioned in this analysis. Theodora Daniela Capat chose to compose an entire world full of all these inner ideas.
So, are you ready to face your inner self? Not sure, right? Well, just look upon Capart and you'll have your own personal inner journey.