Rone
Blurring the Line Between Beauty and Decay in Urban Art
Rone, the Australian street artist known for his sumptuous paintings of glamorous women, has been making waves in the art world with his emotional and captivating work that blurs the line between beauty and decay.
As a member of Melbourne's Everfresh crew, Rone helped to establish the city's street art scene in the early 2000s. Since then, his iconic female muses have followed him around the world, appearing on walls in cities like New York and New Zealand.
While Rone first made his name as a street artist, his work has since gained recognition in galleries around the globe, including London, Berlin, and New York. His pieces are often acquisitioned by museums and private collectors, cementing his place in the contemporary art world.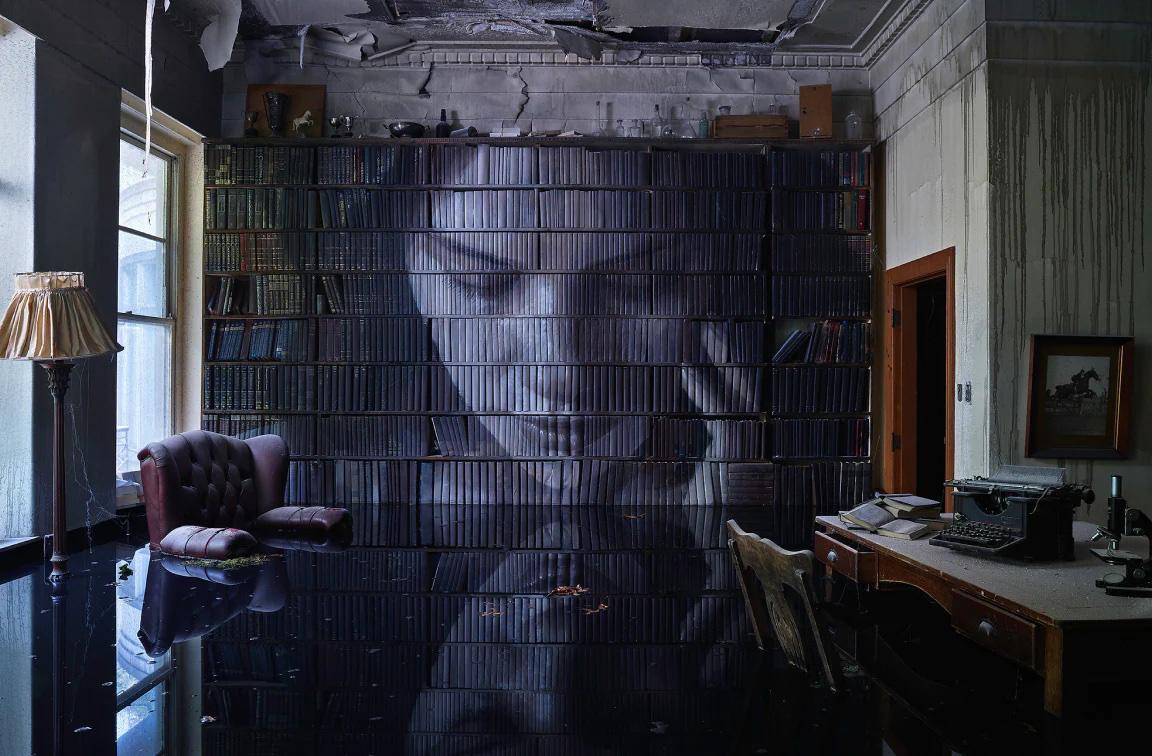 One of Rone's most recognizable images is that of his so-called Jane Doe, a glamorous woman whose face appears again and again in his work. Through the process of stenciling or screen-printing, Rone creates a unique blend of rawness and elegance in his work that leaves a lasting impression on viewers.
Rone's art is unique in its ability to blend with the environment it inhabits. His images seem to fuse the dirt and decorativeness of the cityscape to create a captivating and ethereal form of street art. His work has become a fixture of cities around the world, and his iconic female figures have earned him a reputation as one of Melbourne's most important cultural exports. His art has become a powerful symbol of the emotional and transformative power of urban art, and it is no surprise that it continues to captivate audiences around the globe.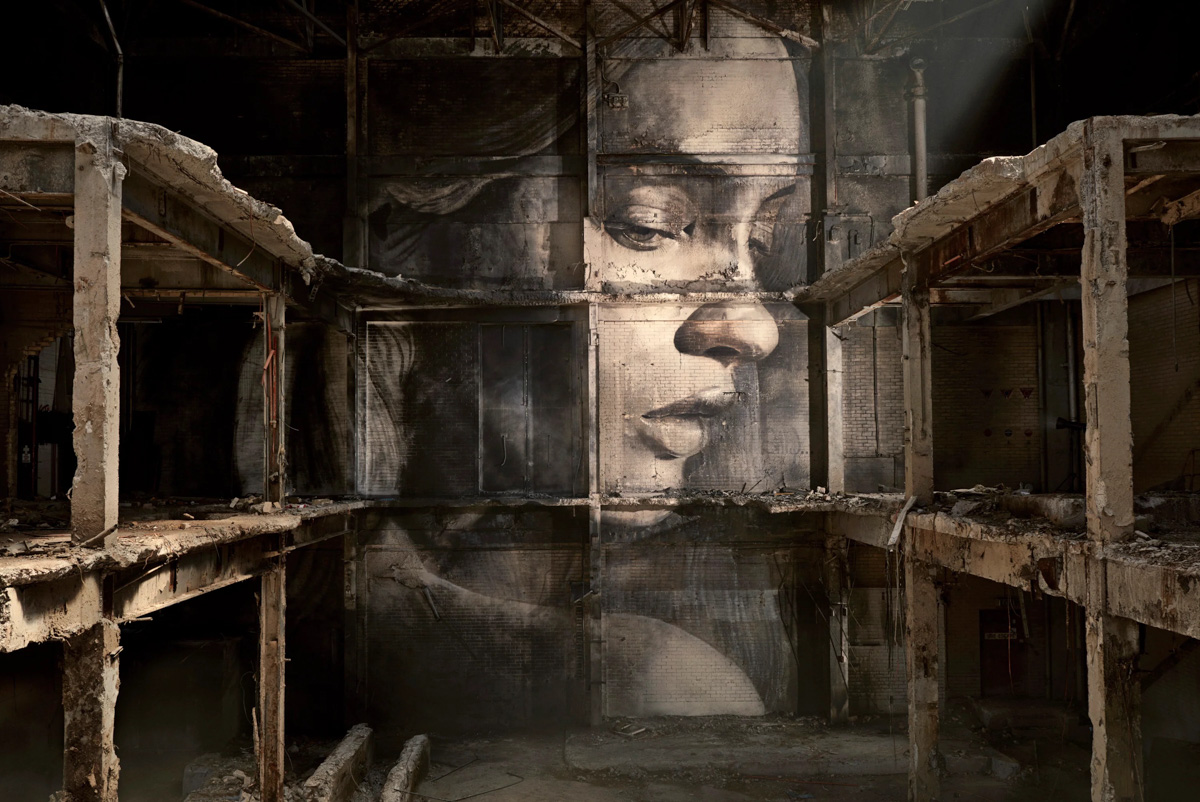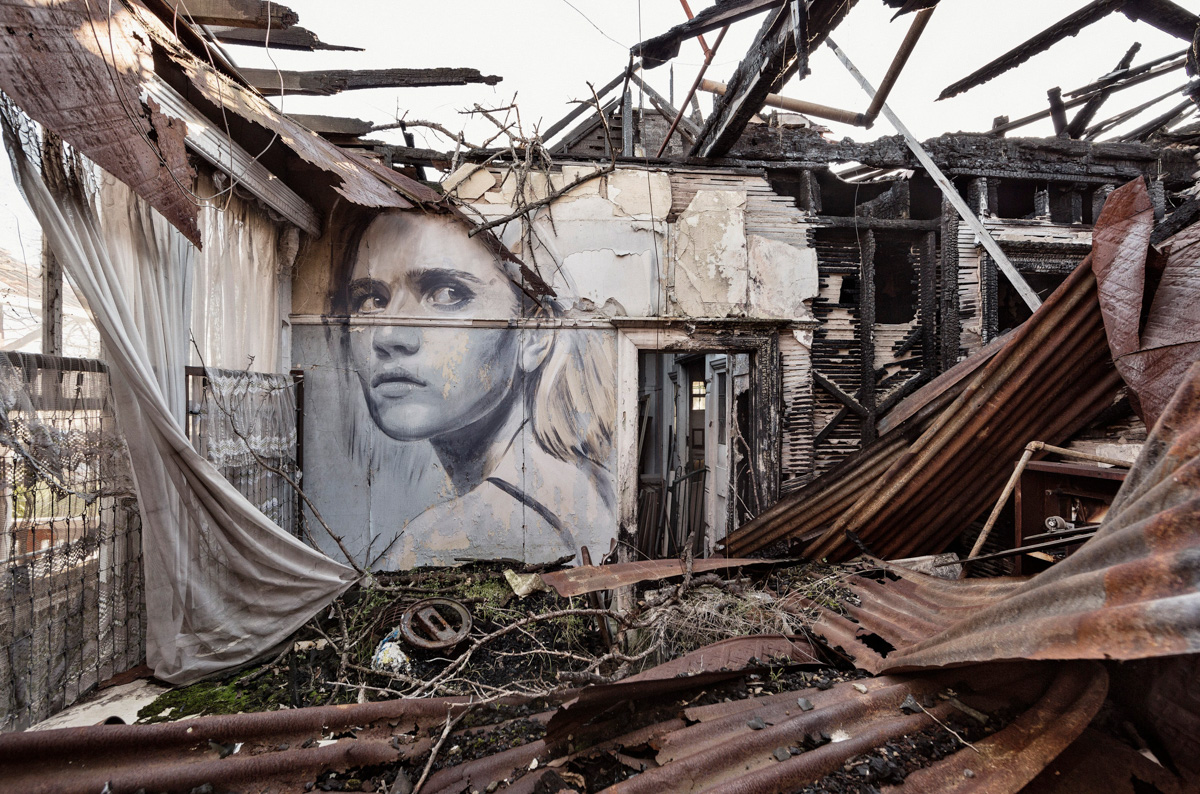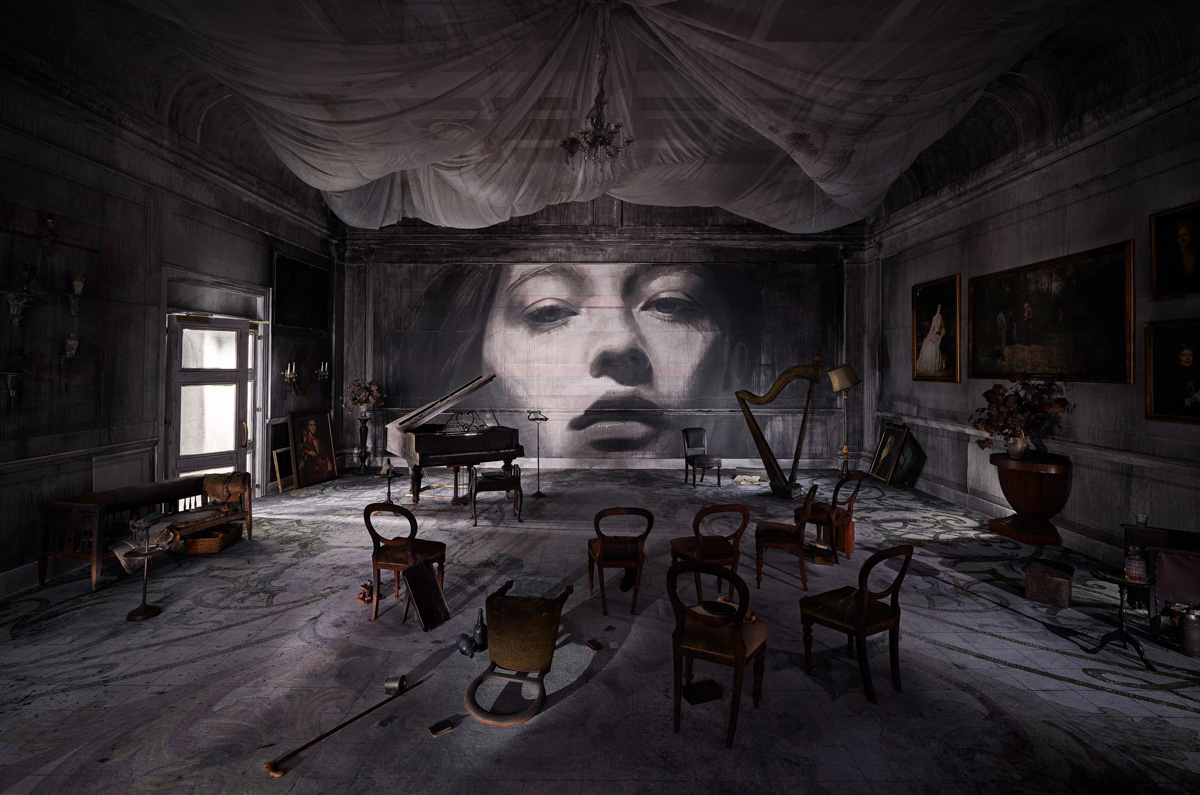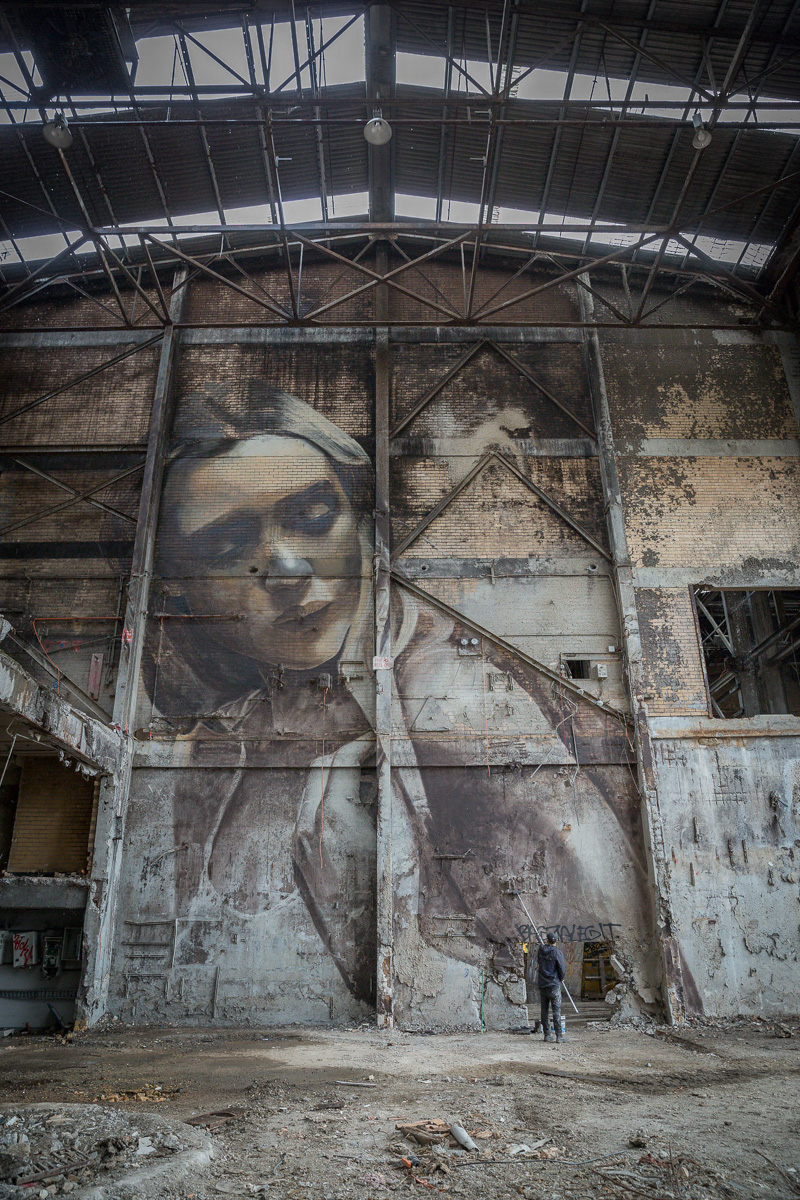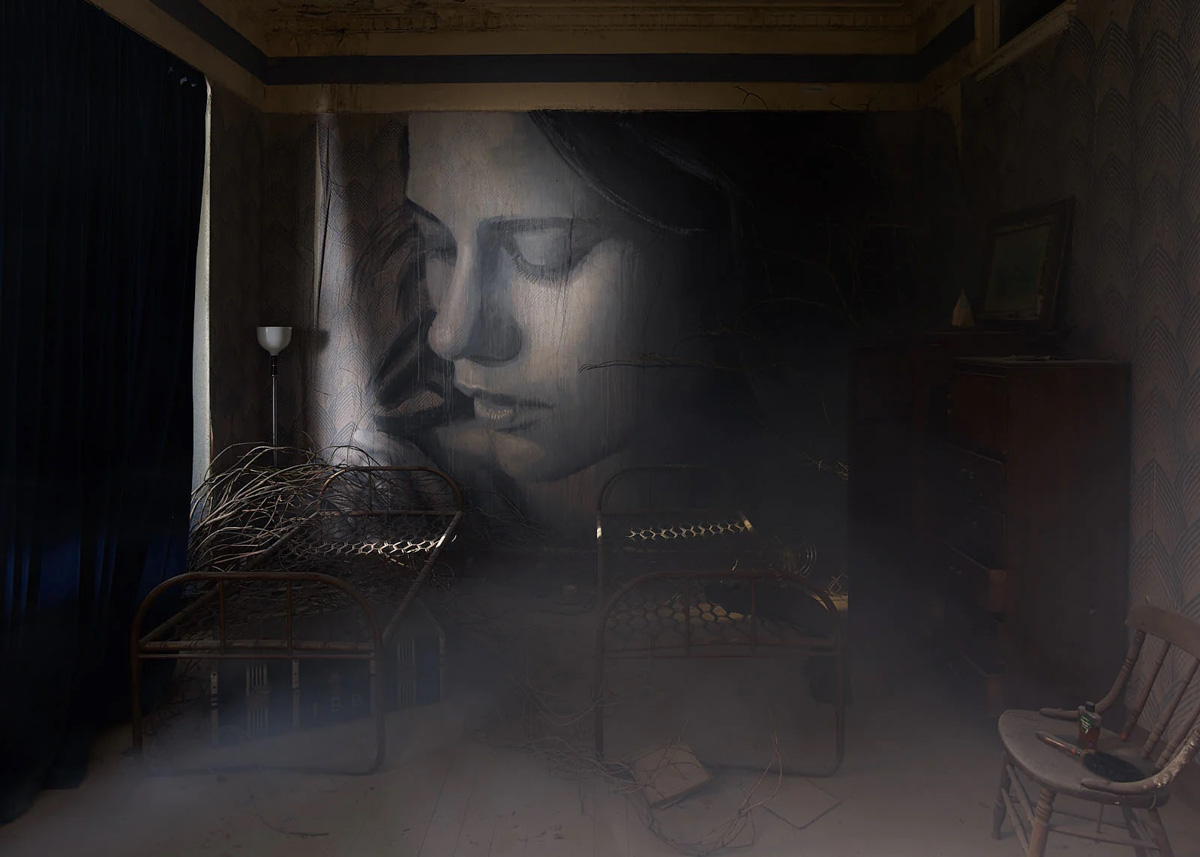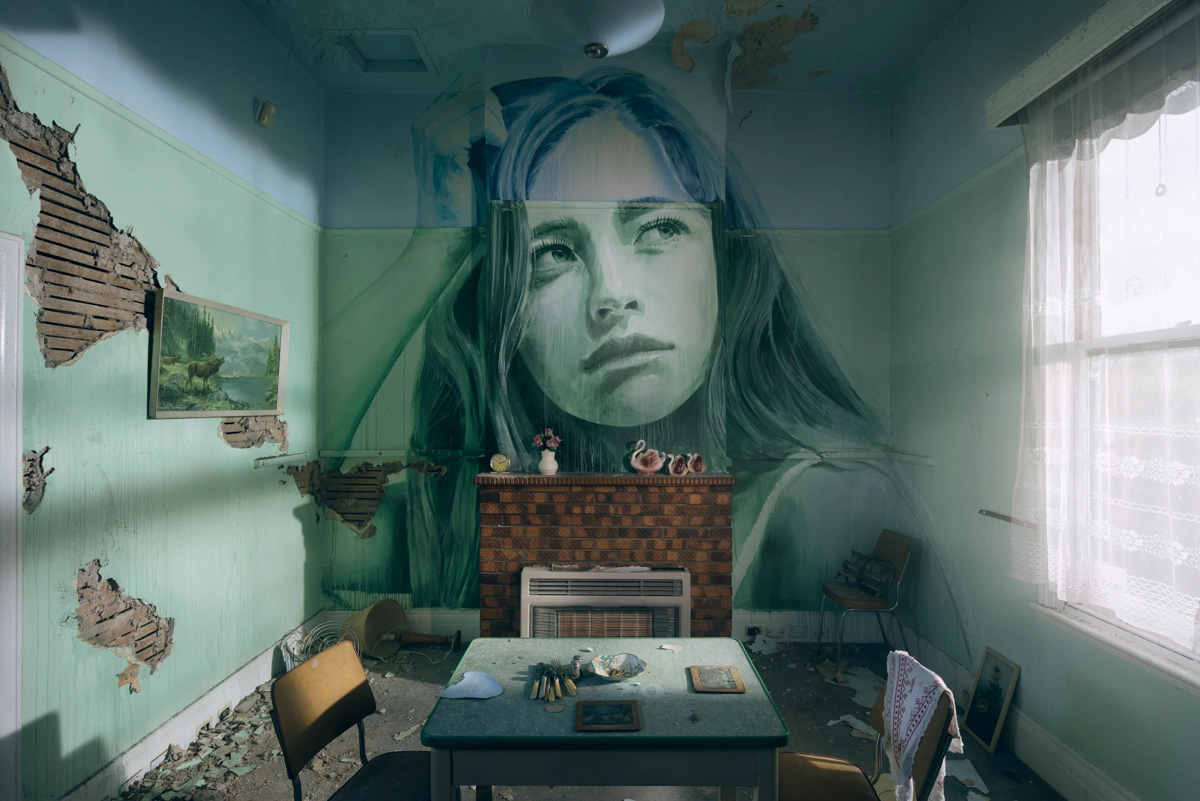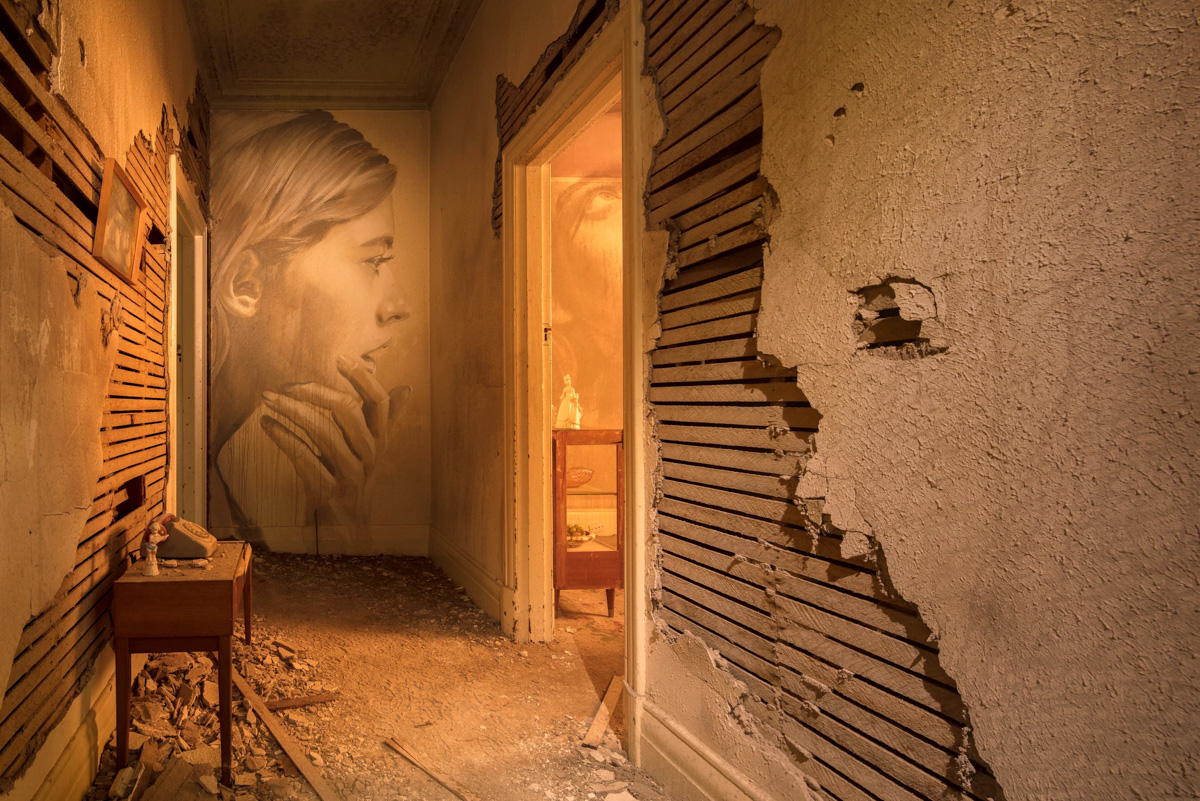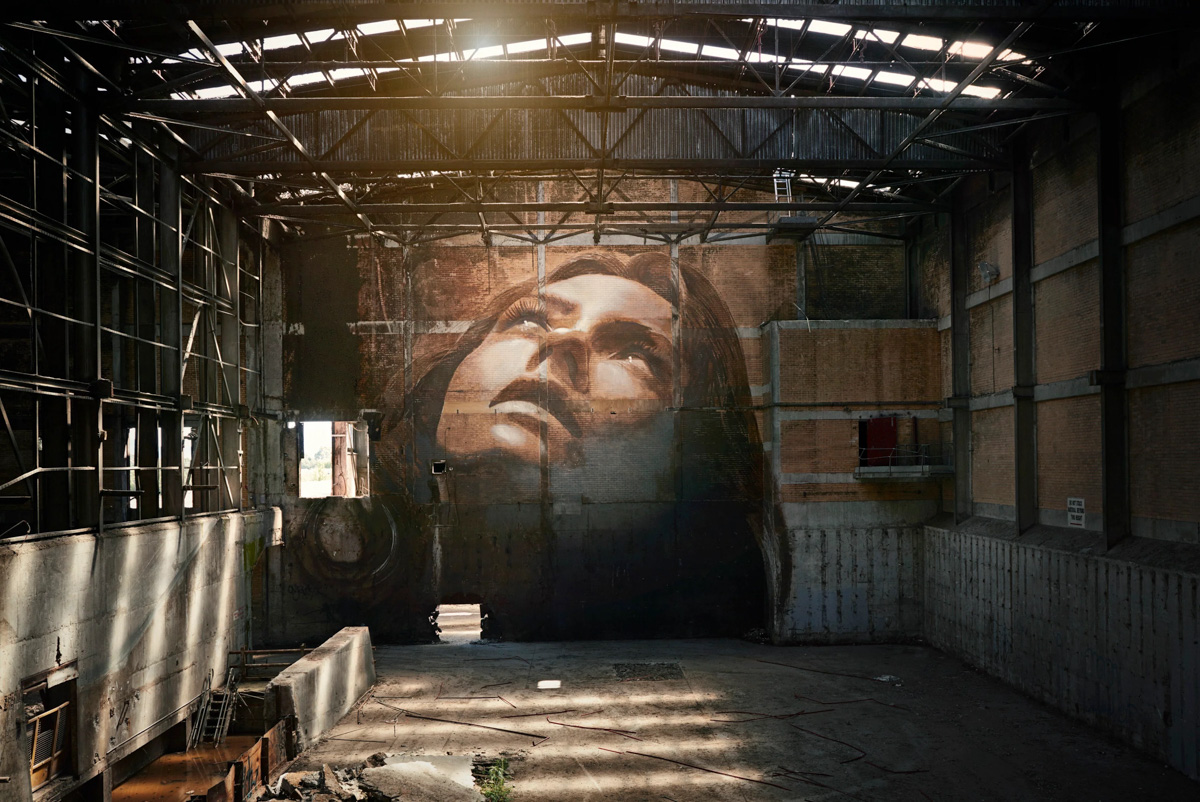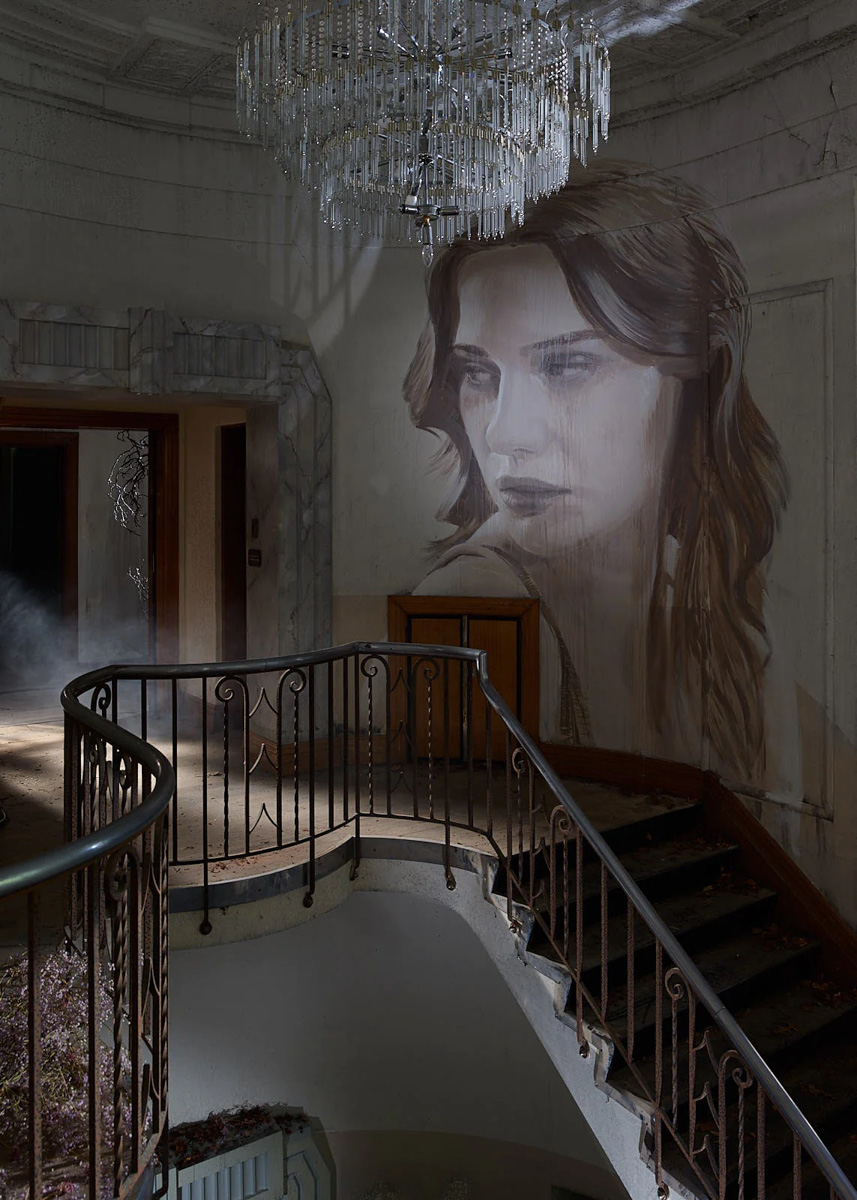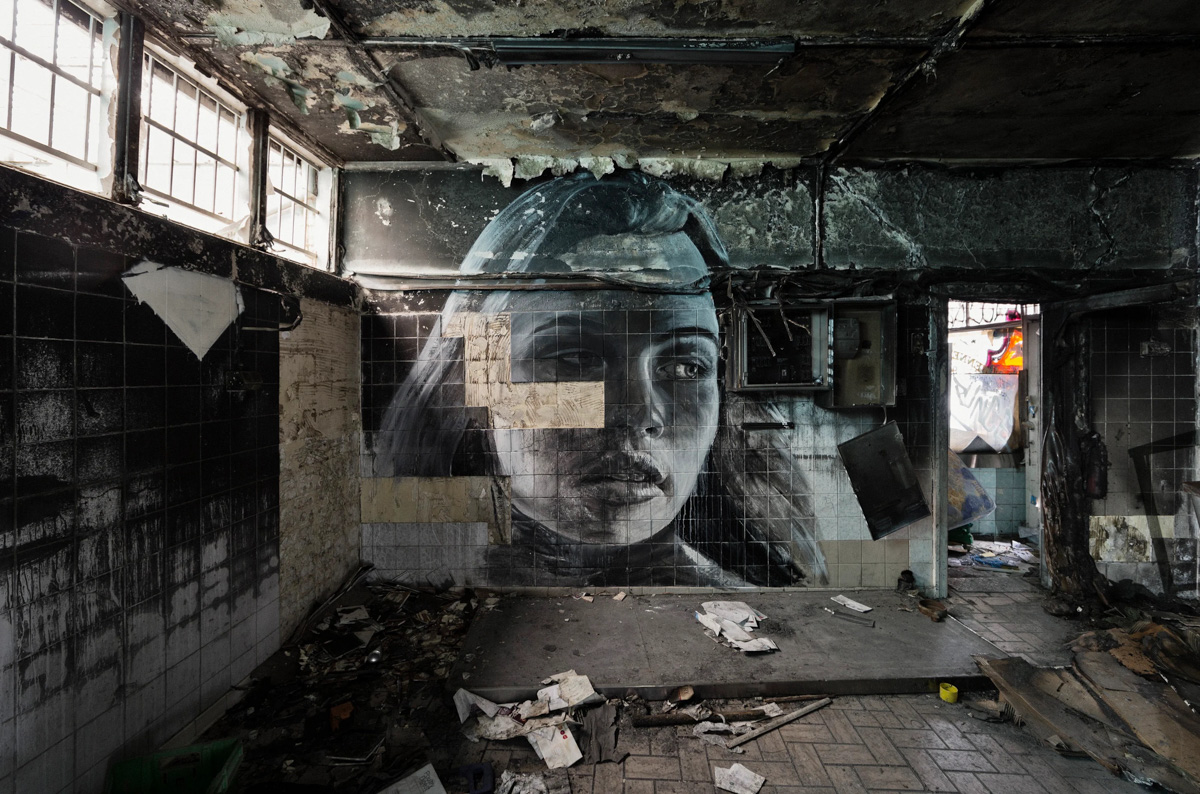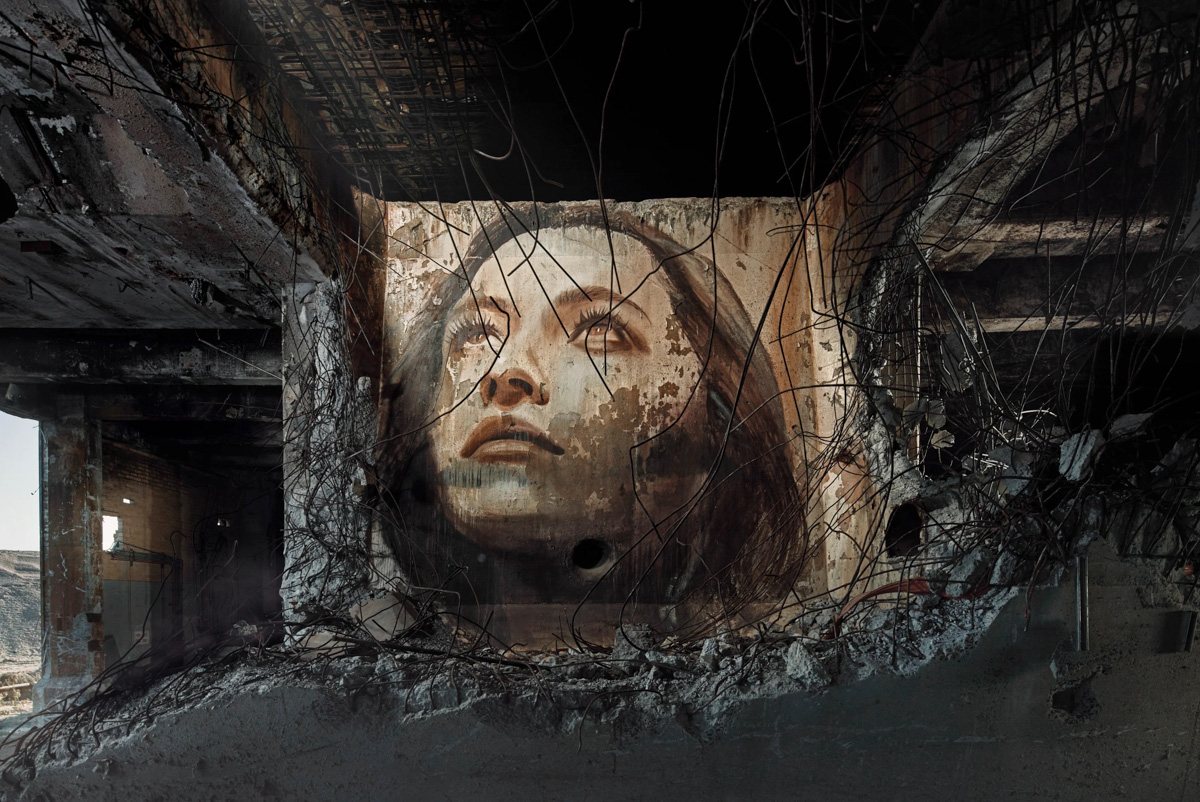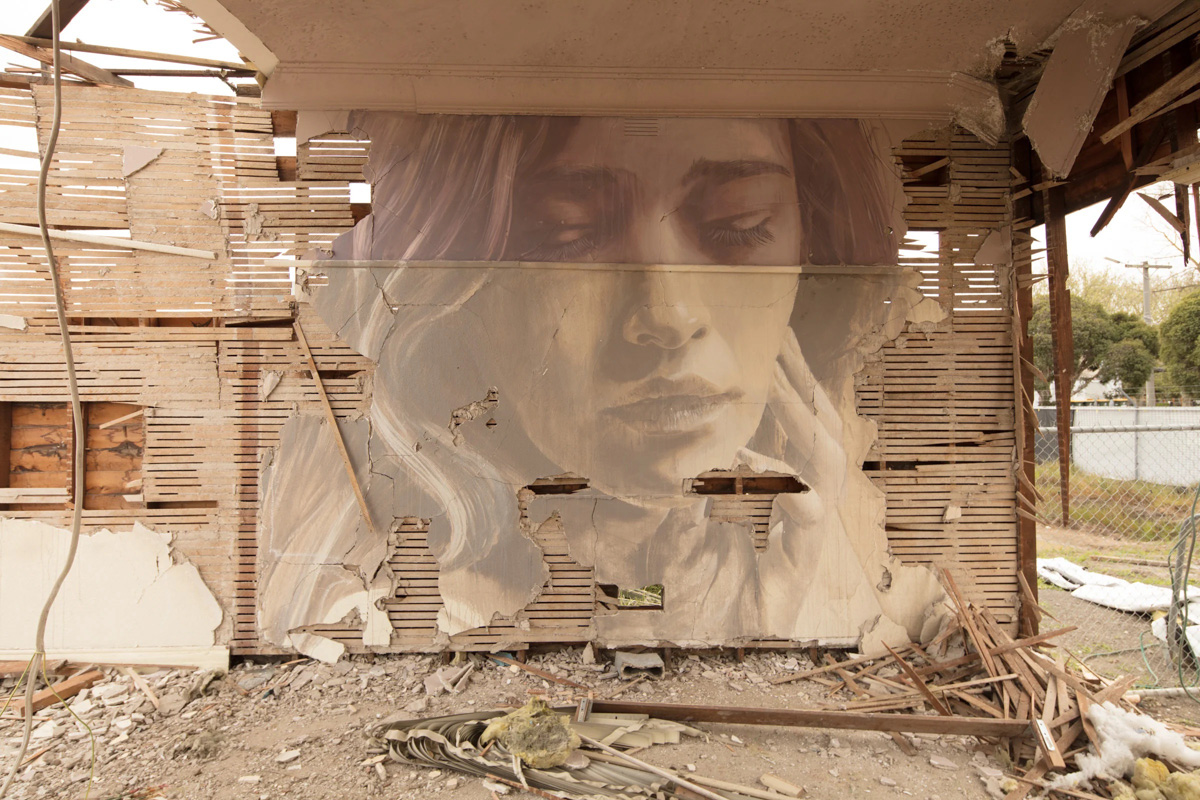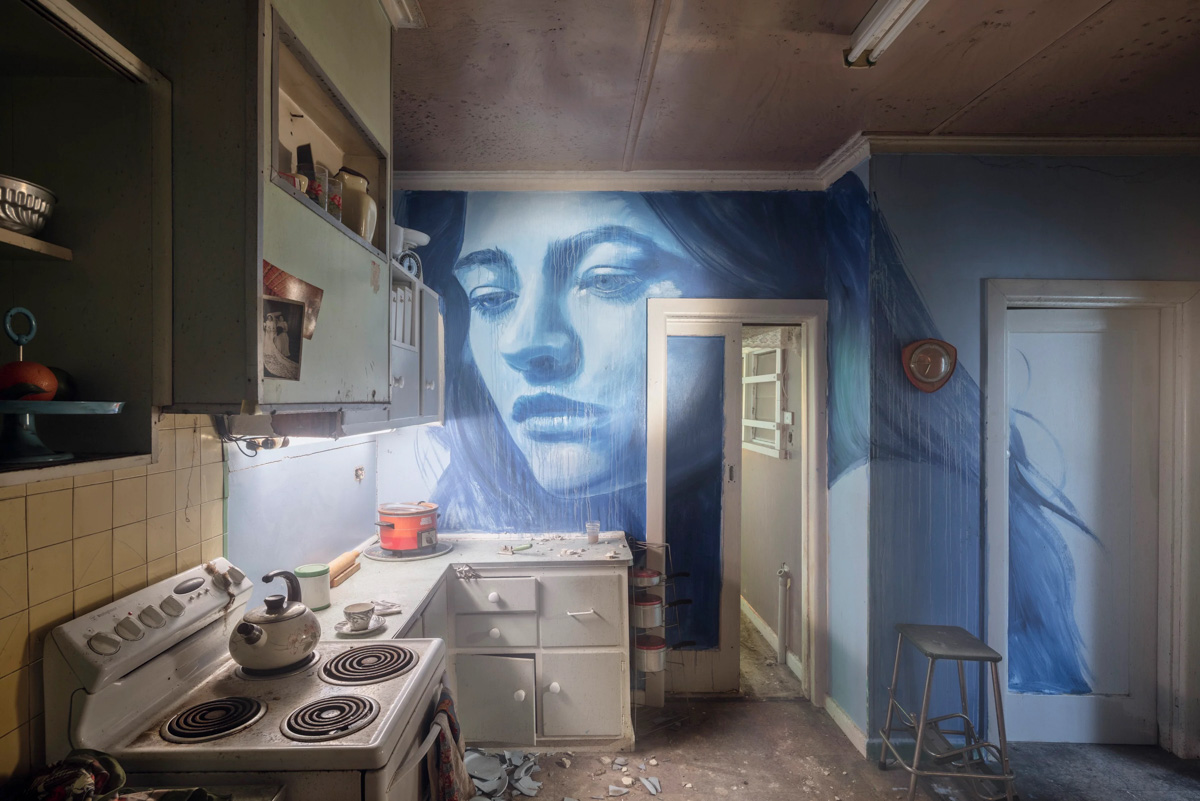 Photographize granted permission to feature photos by Rone