Hans Panschar
Living in a Sculpture
By Carla DLM
Hans Panschar is not your average artist. The German sculptor, based in Berg, creates sculptures and objects that reflect his unique perspective on the world. His art is described as "Hansmade", which means that every piece is created by his own hands. His passion for simple shapes and the interplay between wood and concrete has made him a sought-after artist in contemporary art circles. But what sets him apart is his ability to live within his art.
Panschar's home is a work of art in itself. Located in the town of Berg, it appears at first glance to be a simple barn or utility building. But upon closer inspection, its beauty and clever architecture reveal themselves. Munich-based architect Florian Nagler designed the studio house to fit the artist's unique aesthetic. It follows the principles of "simple construction", lacking extravagant furnishings and fittings. Instead, it combines concrete, brick, and wood to create a space where Panschar can live and work.
The inspiration for the house's unconventional exterior came from a small sculpture of a house that happened to be on the table when Nagler visited Panschar's studio. The resulting building is an asymmetrical white substructure, interwoven with a wooden structure, and featuring a high, narrow window that spans both floors.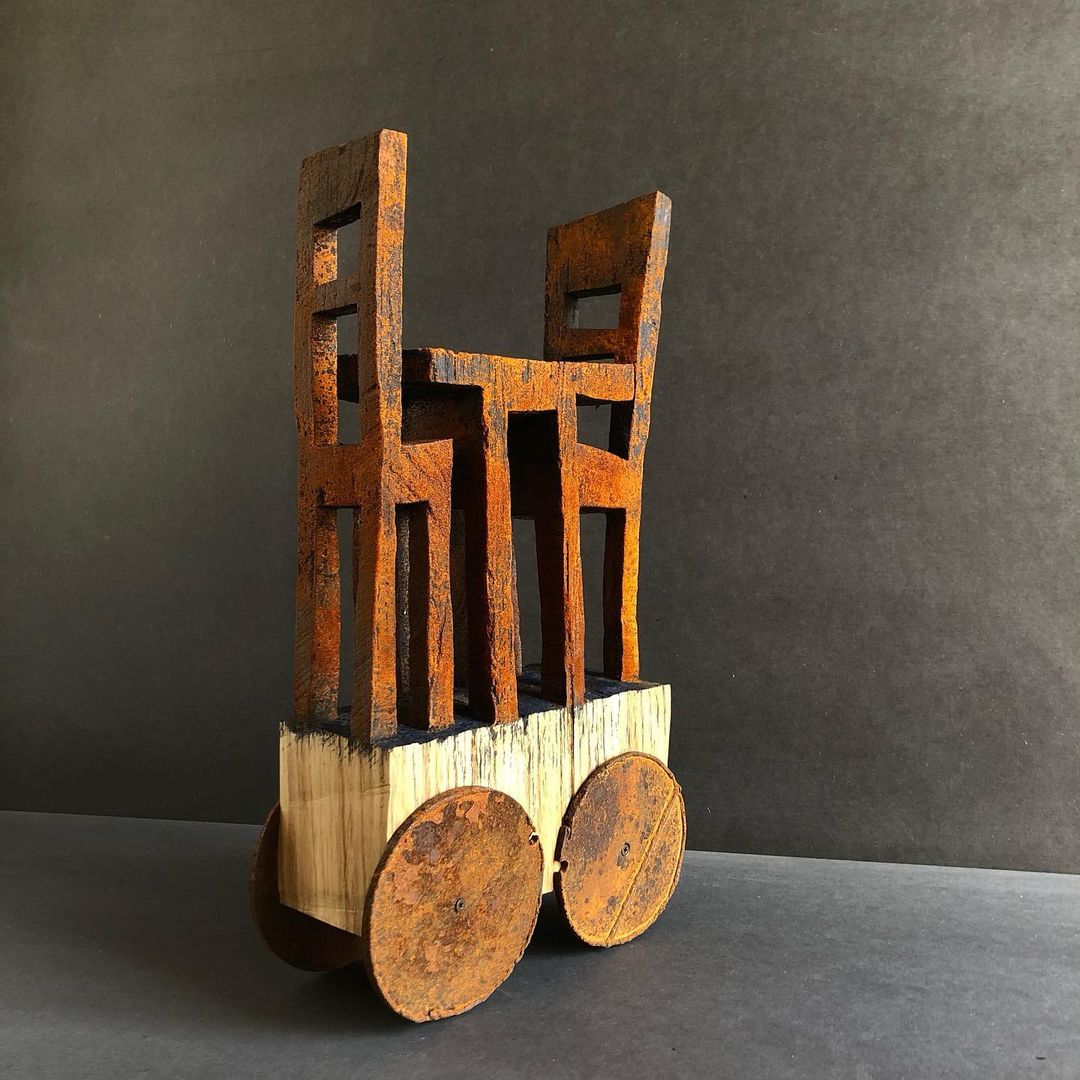 Panschar's art reflects his fascination with simple shapes and everyday objects. He creates ships, chairs, houses, and cities using carved wooden forms with a complementary concrete mould. The contrast between the cool concrete and the carefully worked wooden surface creates a unique visual effect. Panschar's artistic philosophy is to depict what people have built to survive in the hostile world or to make themselves "at home" in it.
But Panschar's work goes beyond simple depictions of objects. He imbues his sculptures with life, making them seem like individuals. His chairs, for example, are not just functional objects, but unique pieces of art. He creates them with the idea that they are alive, just like the people who use them.
Panschar's unique perspective on art and his ability to live within his own creation has made him a fascinating figure in the art world. His home is not just a place to live; it's a work of art that reflects his aesthetic sensibilities. And his sculptures are not just objects; they are living, breathing entities that capture the essence of everyday life.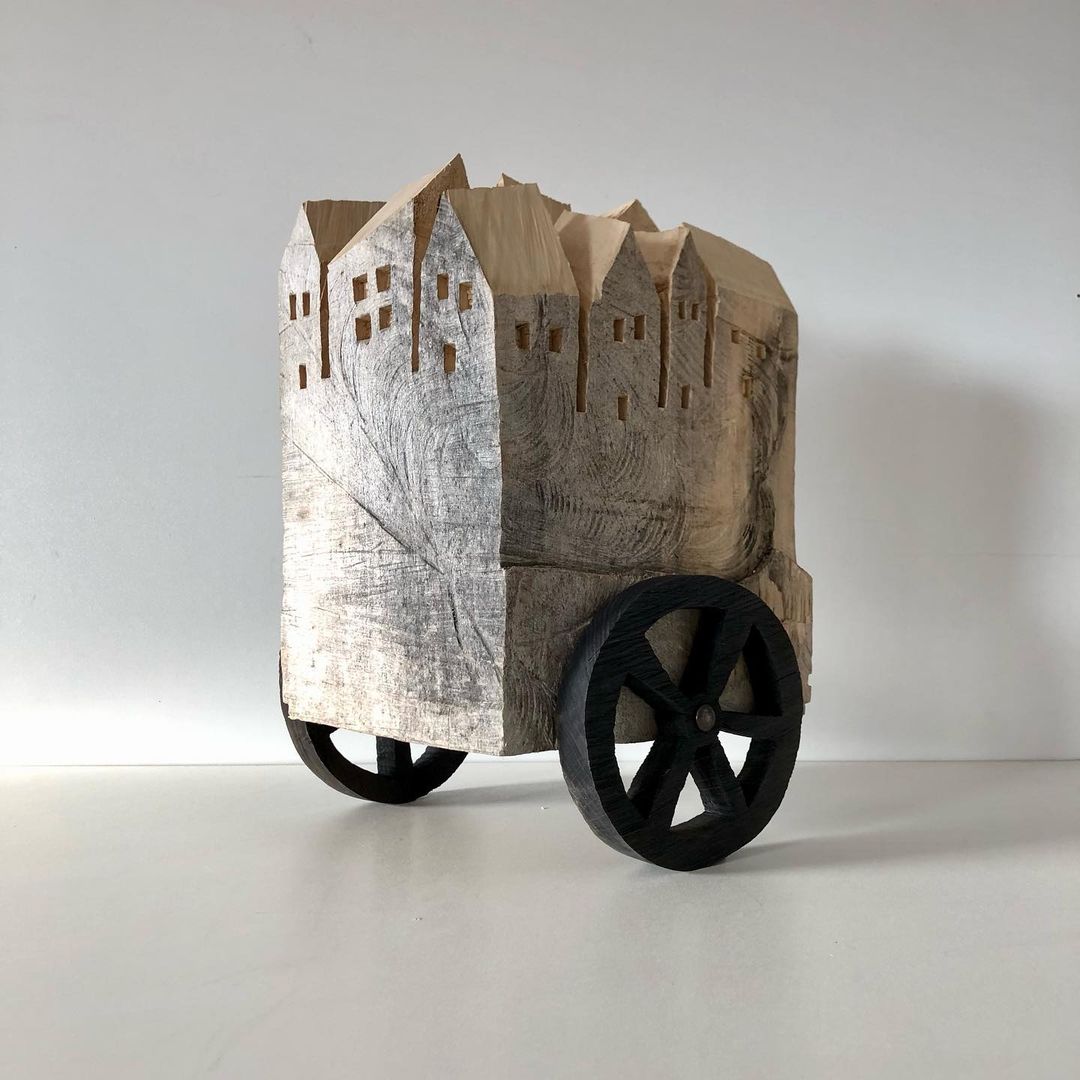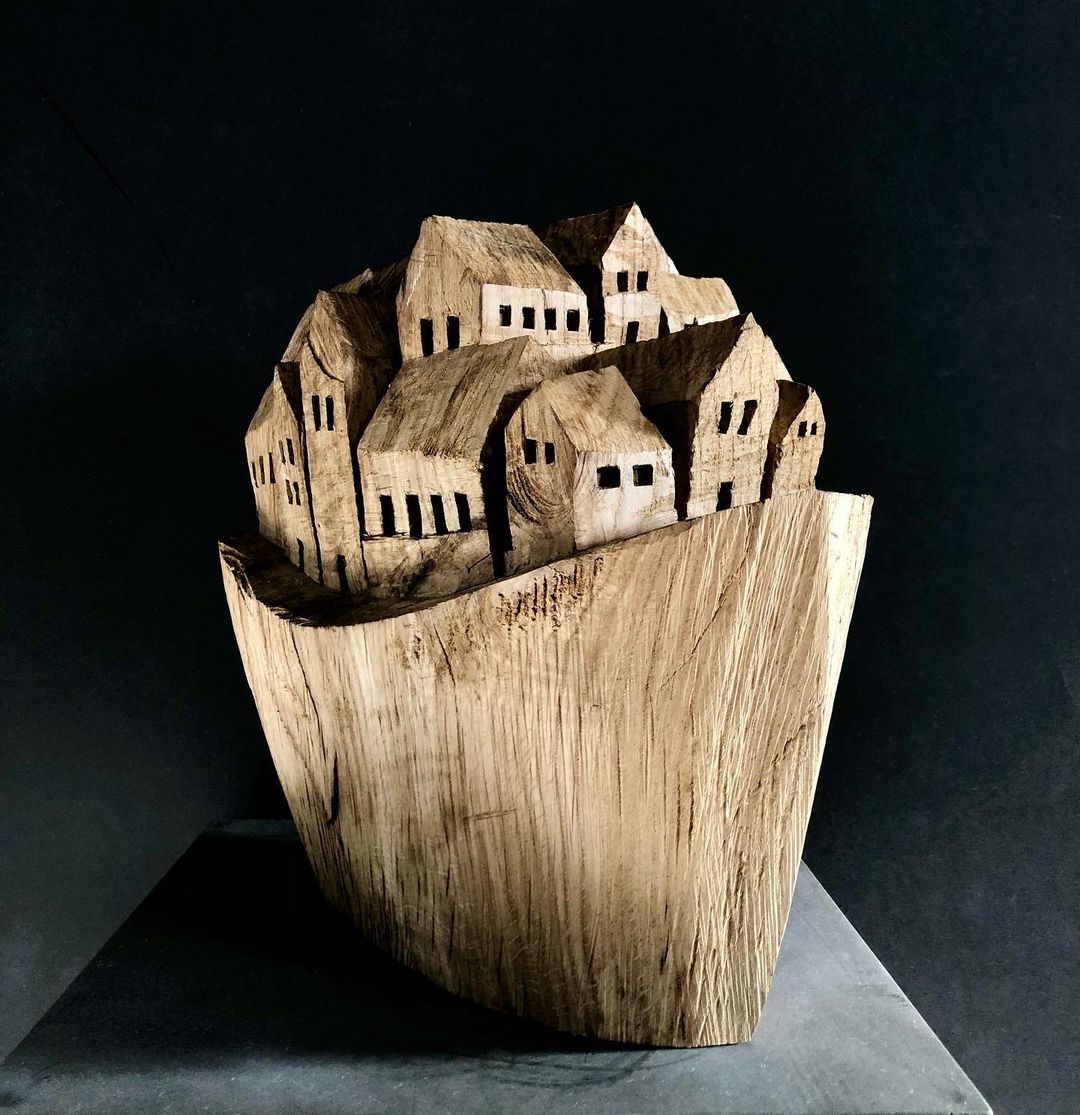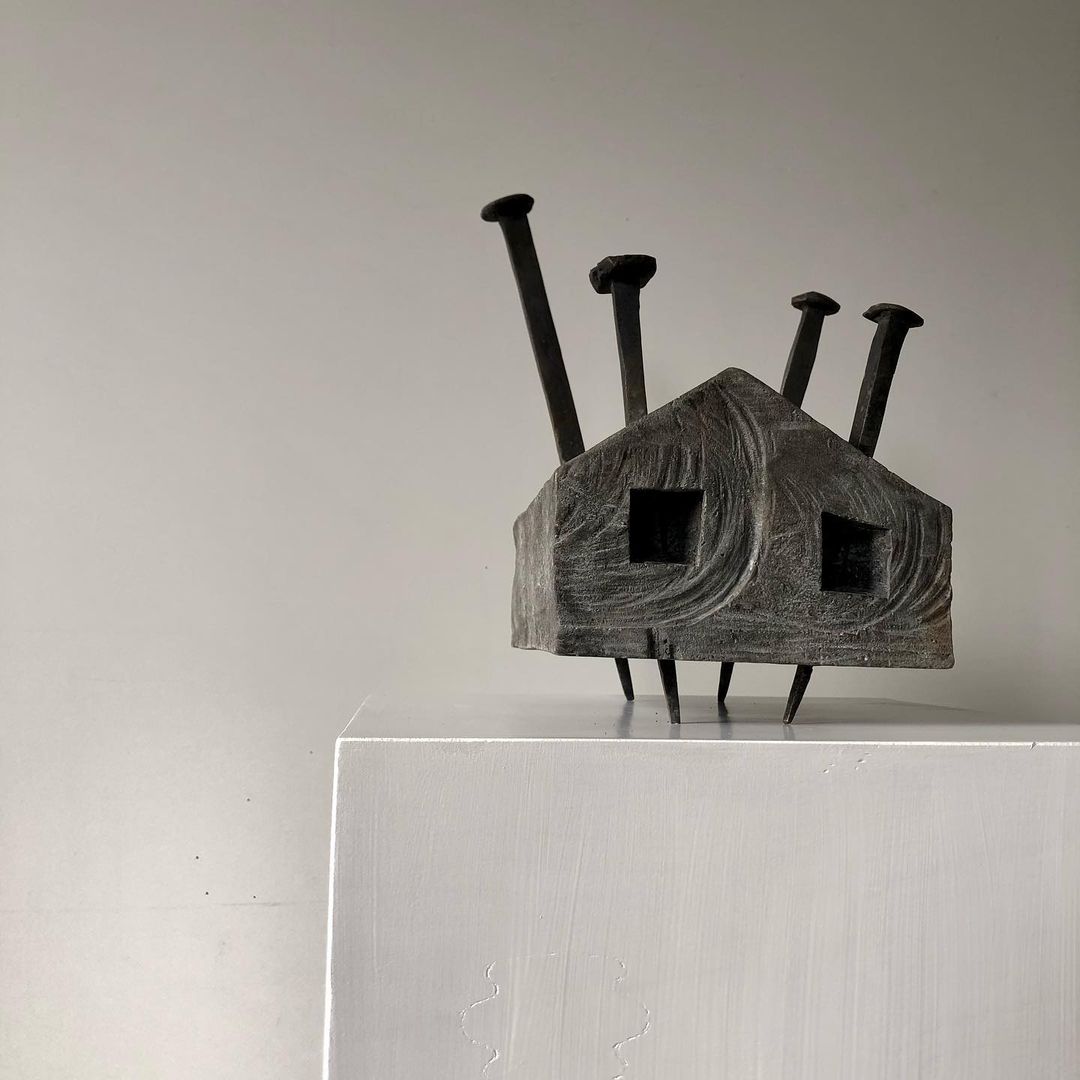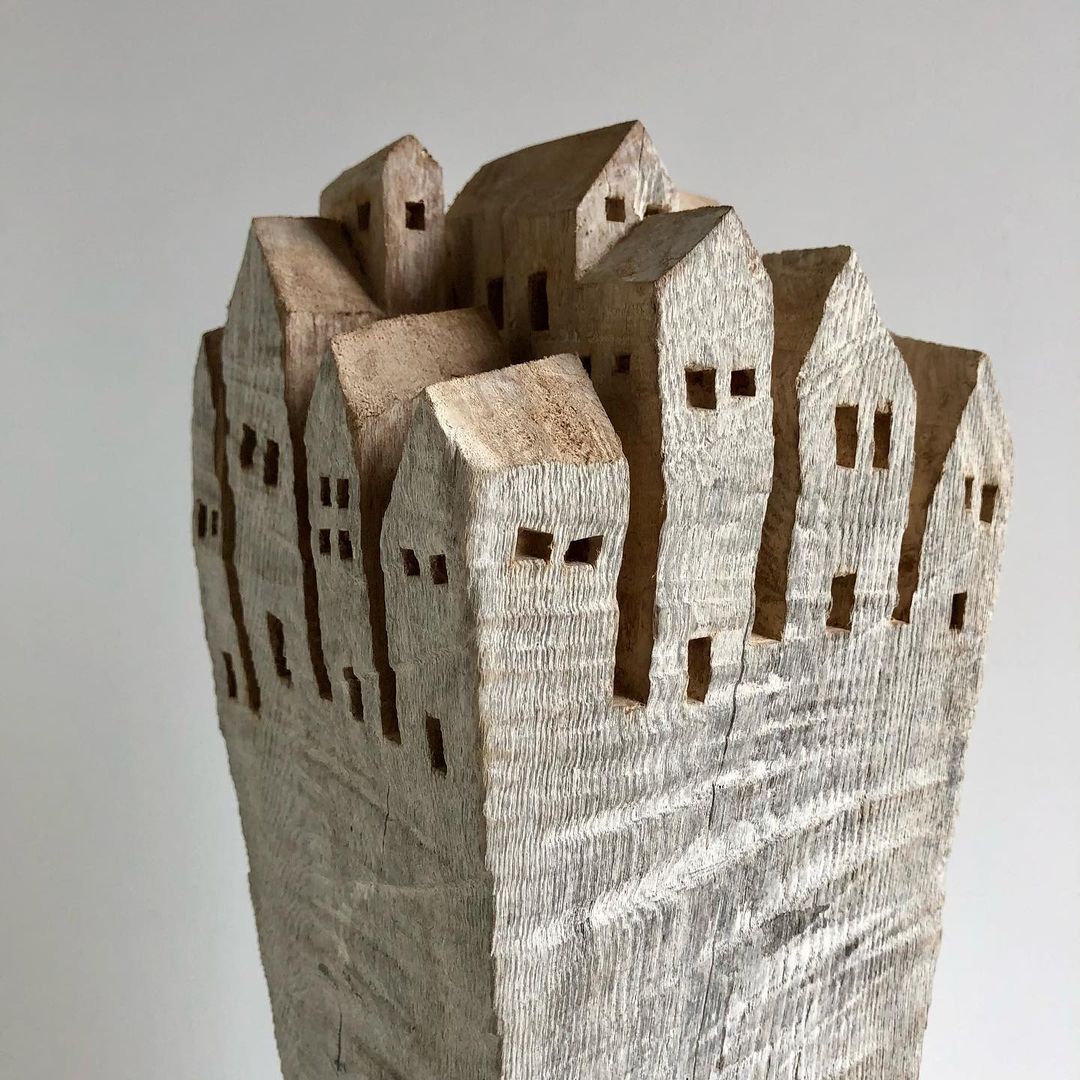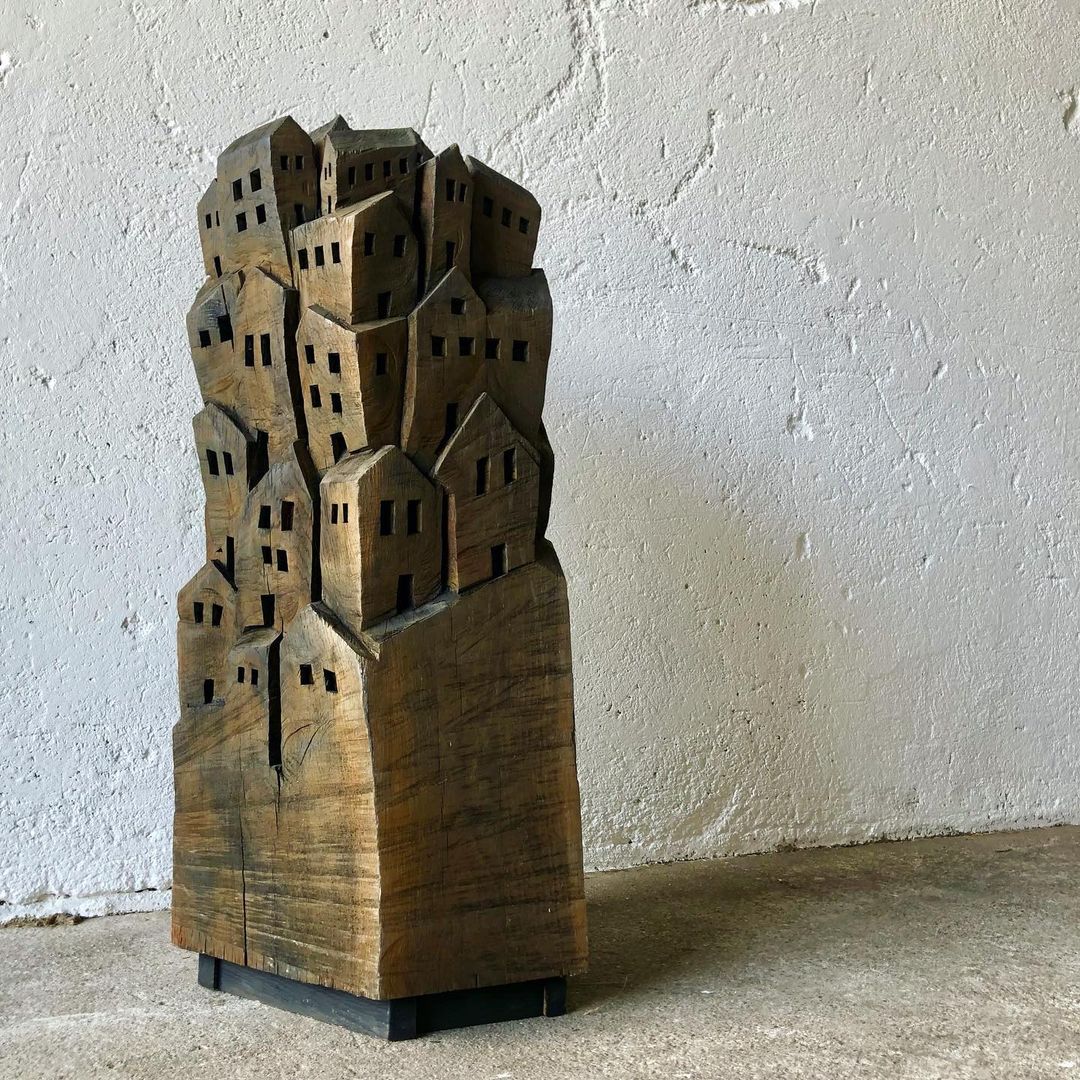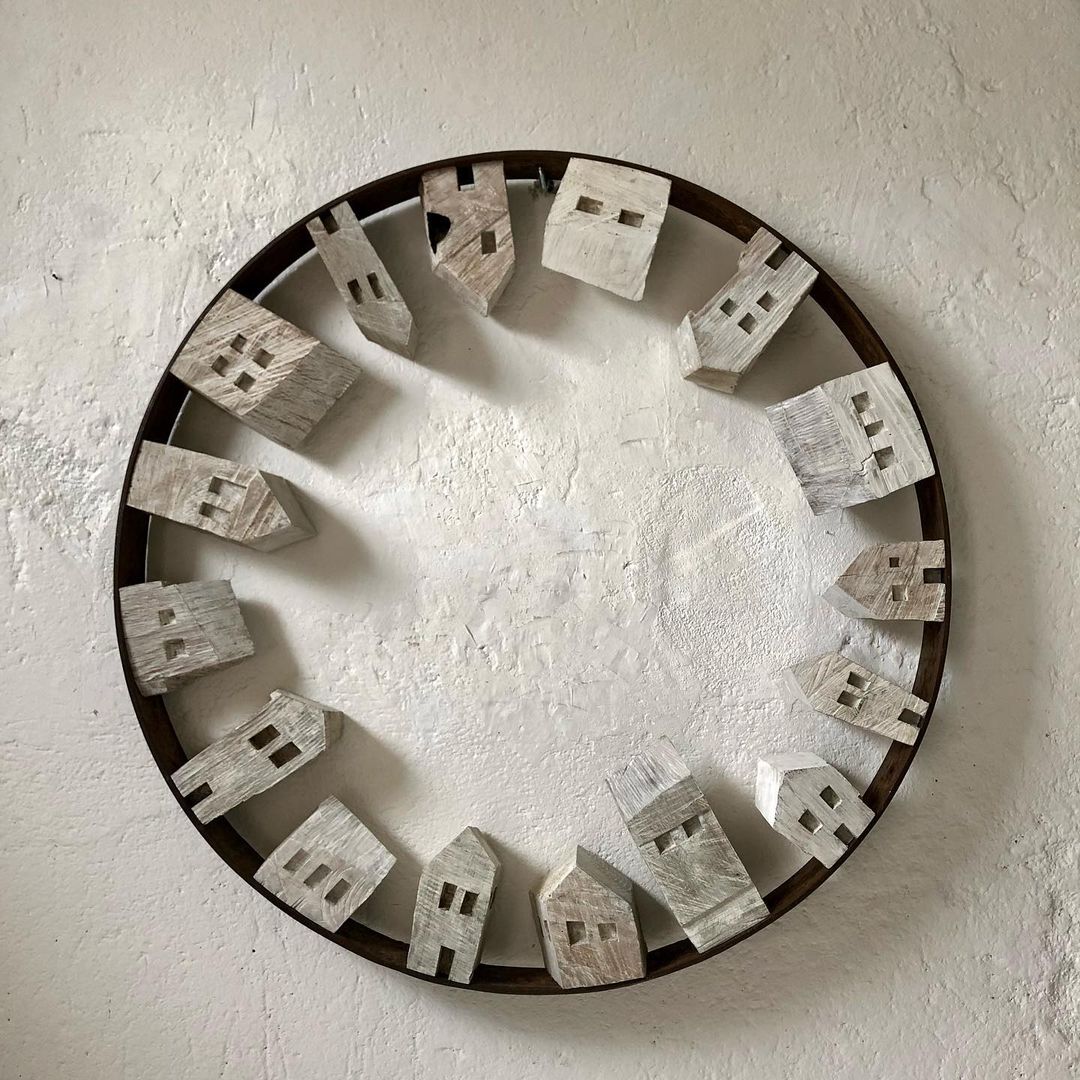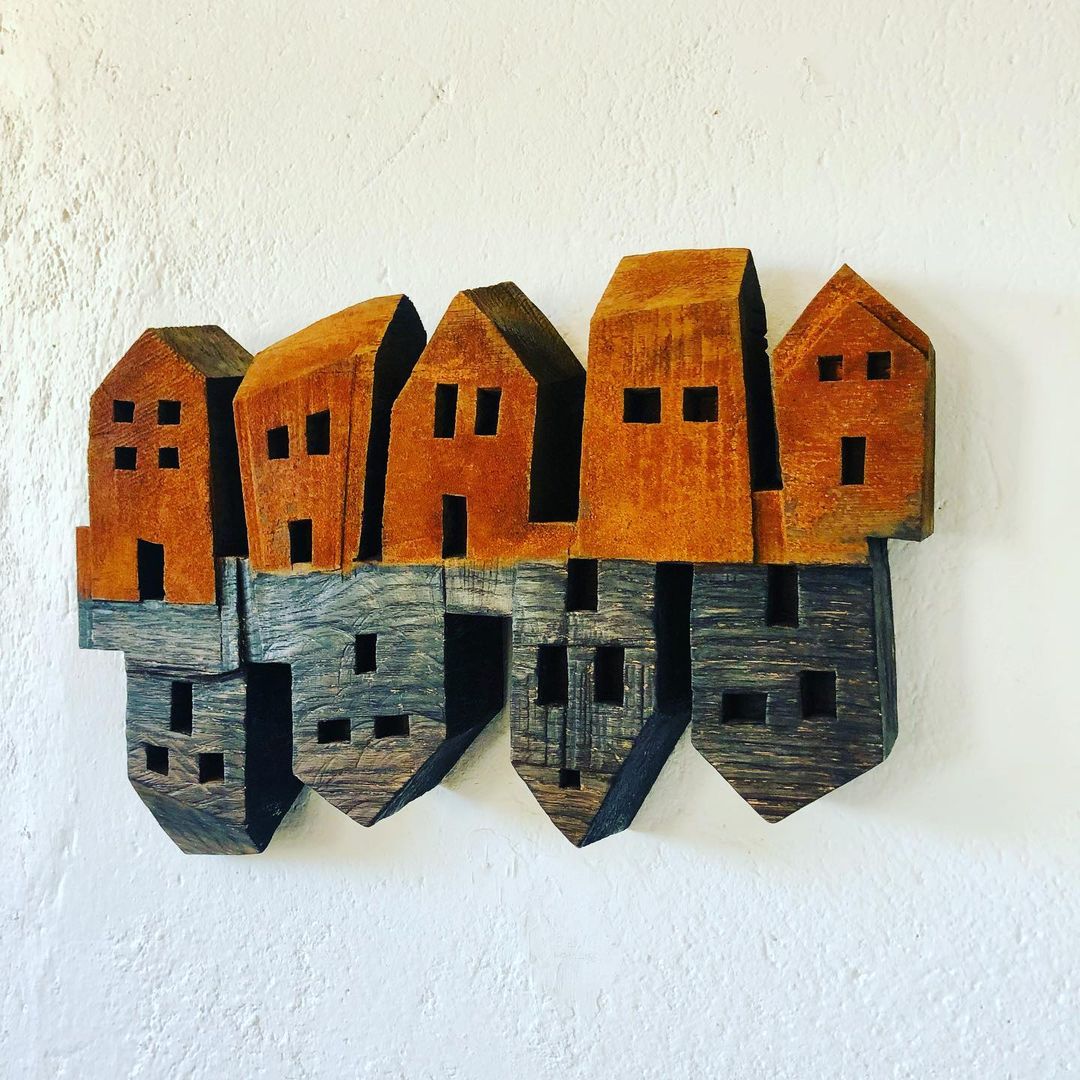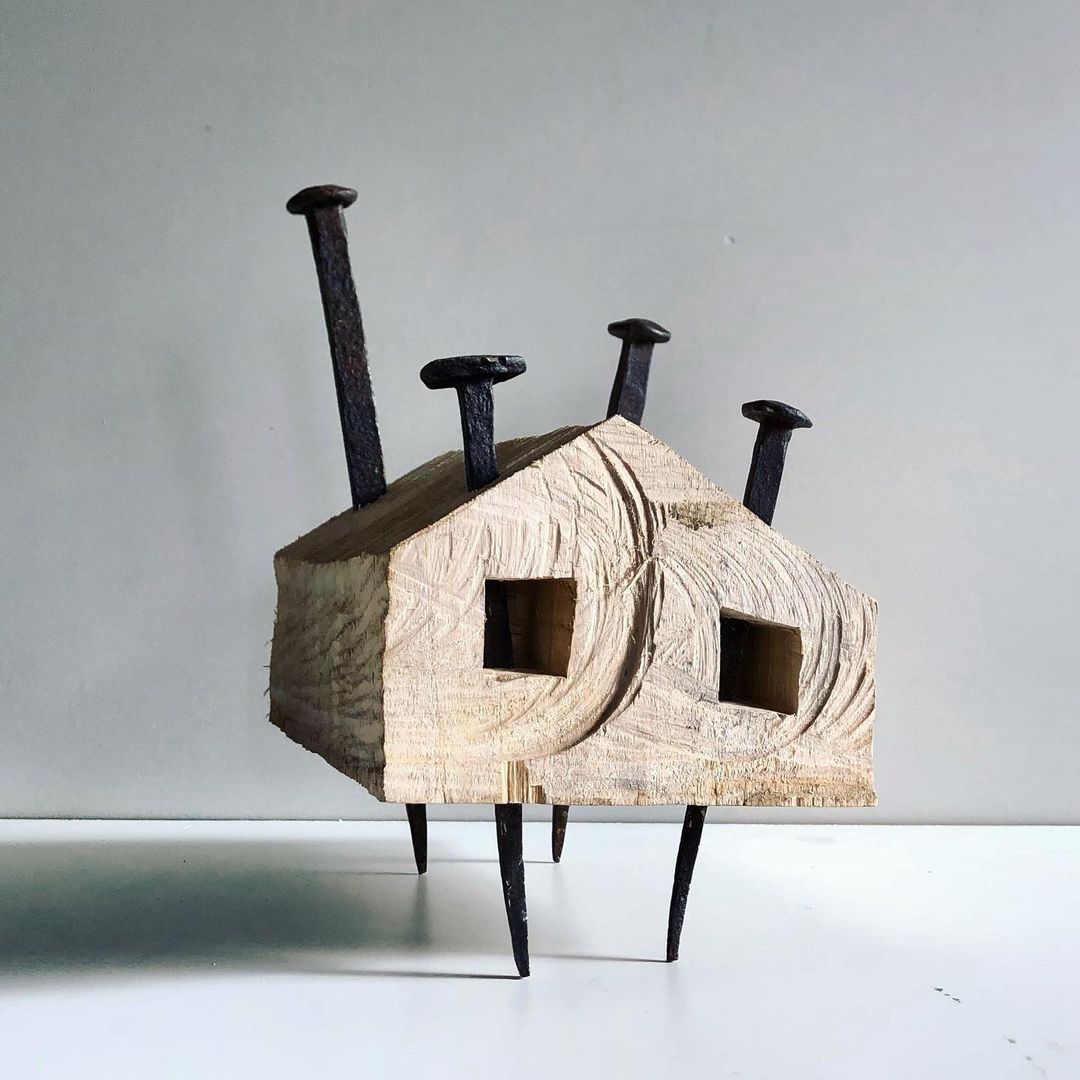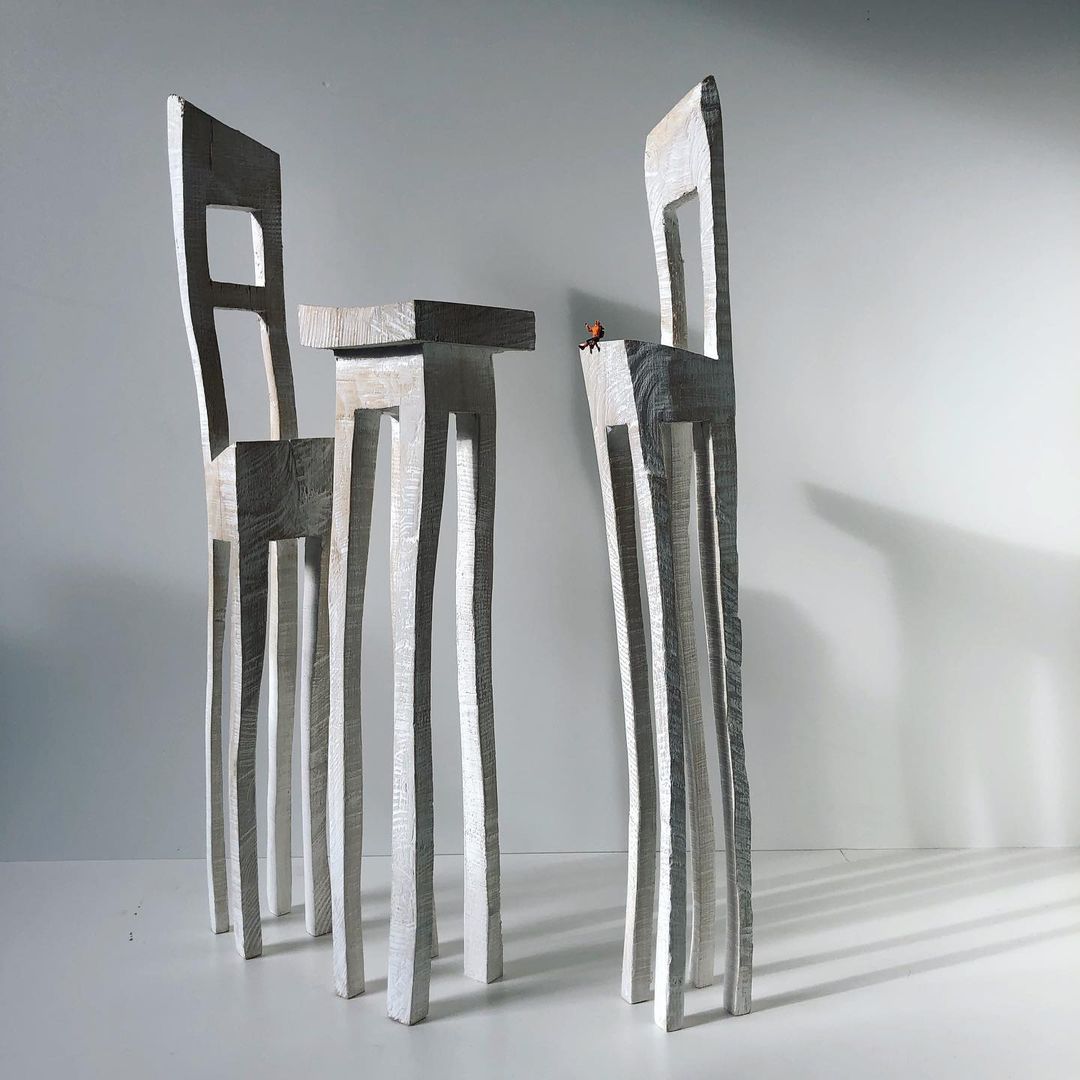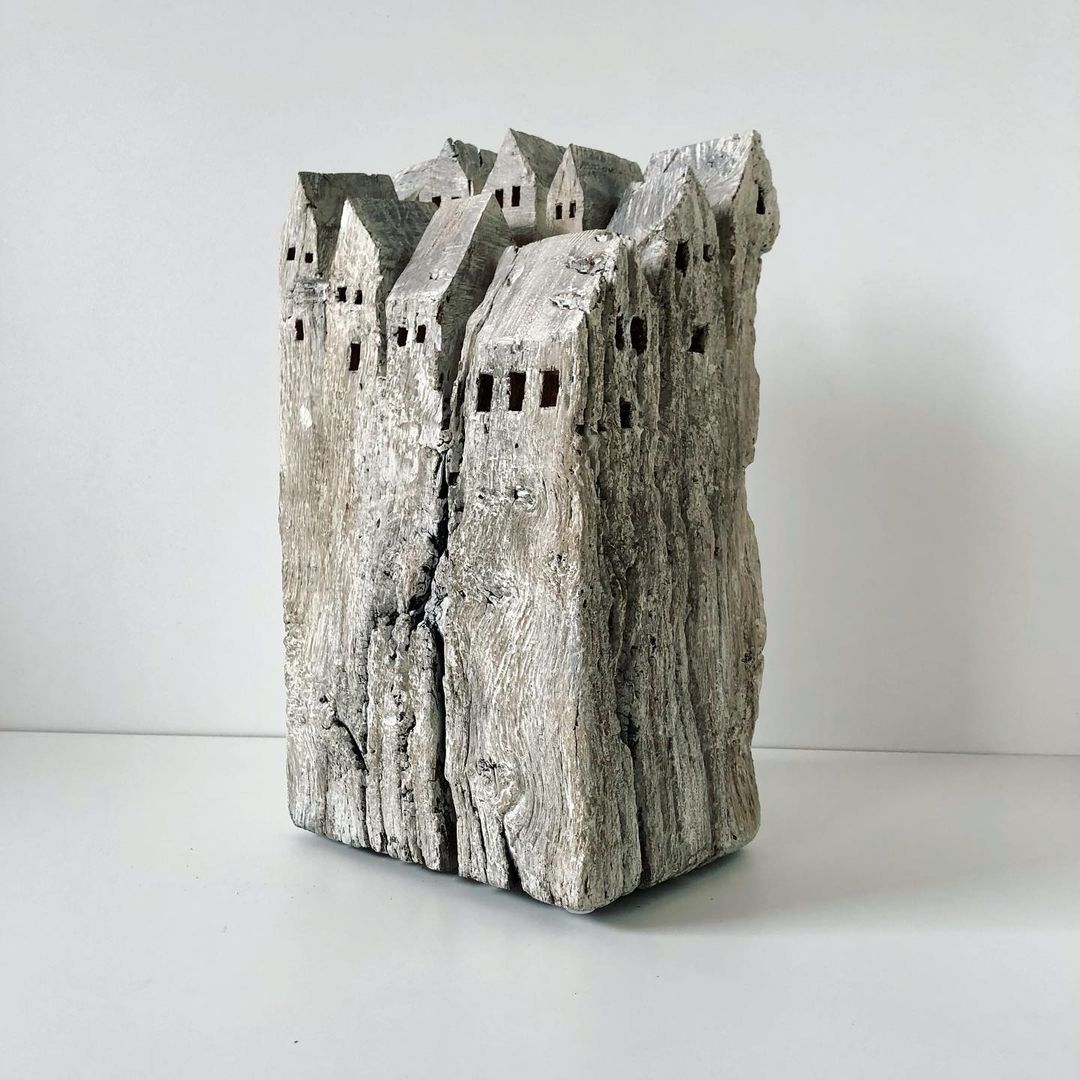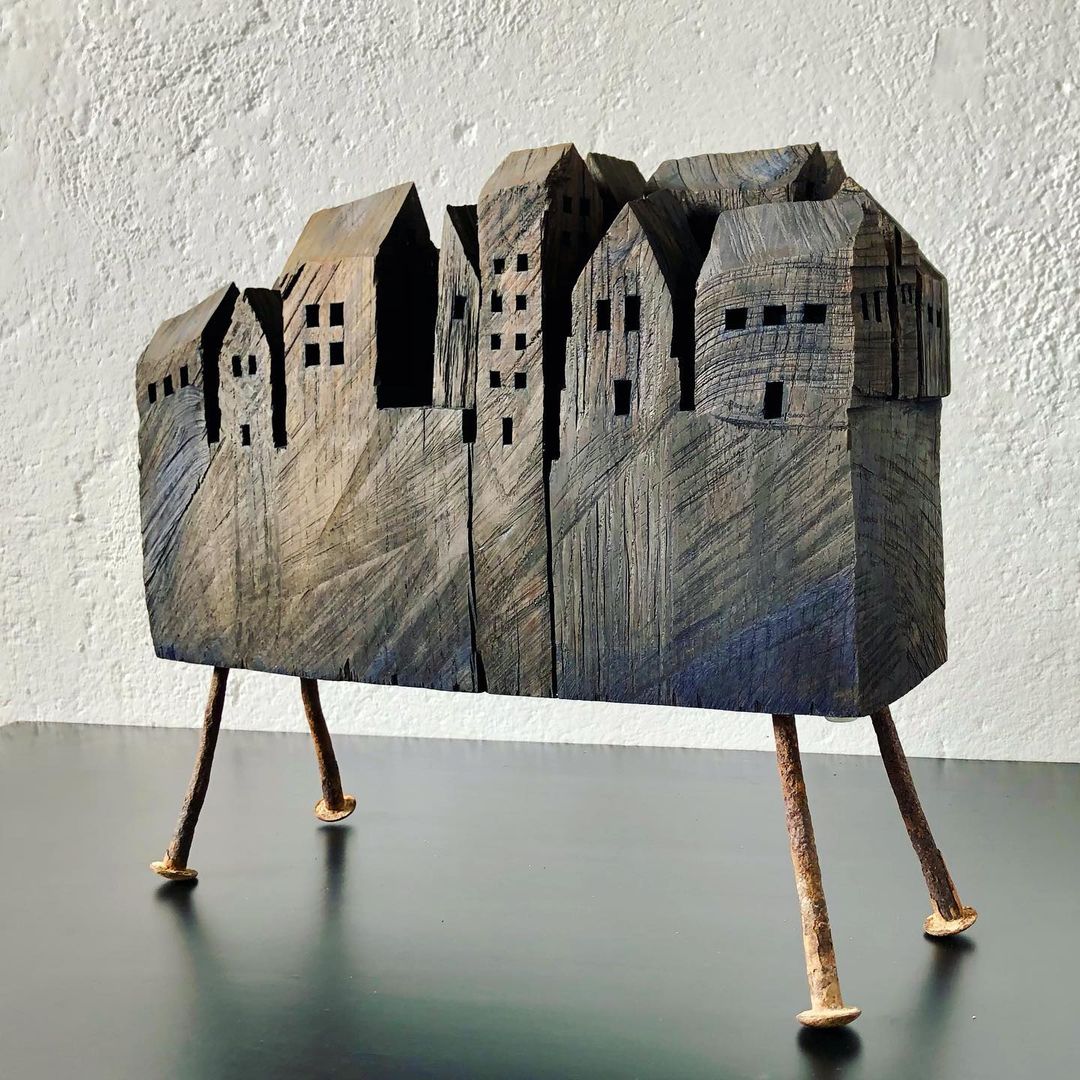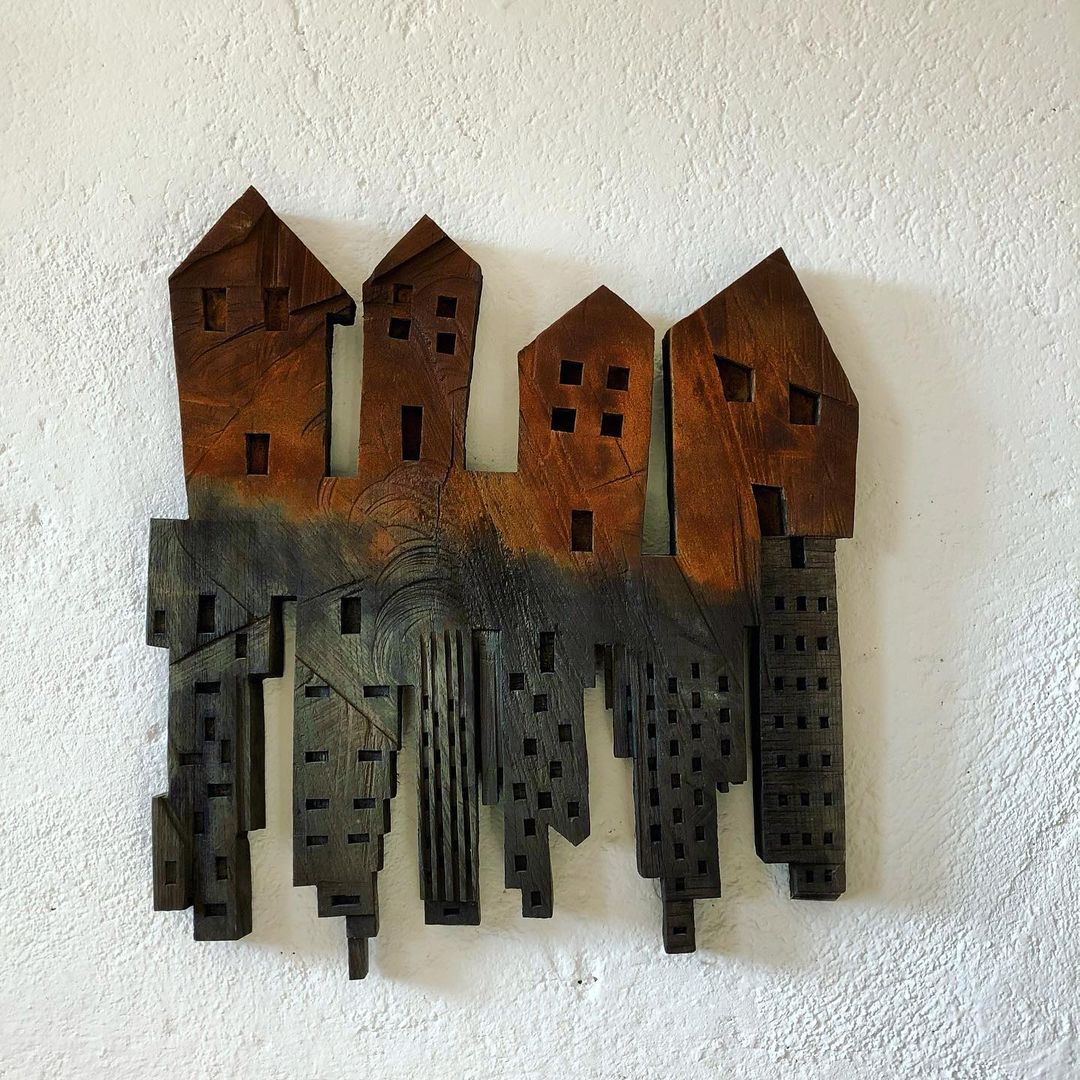 Photographize granted permission to feature photos by Hans Panschar