Nick Gentry
Large-scale Collaged Portraits
"These objects are no longer in the spotlight, but by placing them there for a second it becomes easier to comprehend the speed and extent of the changes that are taking place today."
Nick Gentry is a contemporary British artist distinguished for his large-scale collaged portraits. Much of his artistic output has been generated with the use of contributed artifacts and materials, such as floppy disks and VHS cassettes.
Drawing on recycled technological relics as the grounds for his portraits, Gentry creates a conversation between digital and analog processes. Obsolete data formats are combined to form new identities, with a unique blend of personal information locked within. These outdated objects are no longer in the spotlight, but we can use our understanding of the past to help us grasp the challenges of the future.
His work has received significant attention. He has exhibited in galleries, museums, and public settings in the UK, USA, and Europe.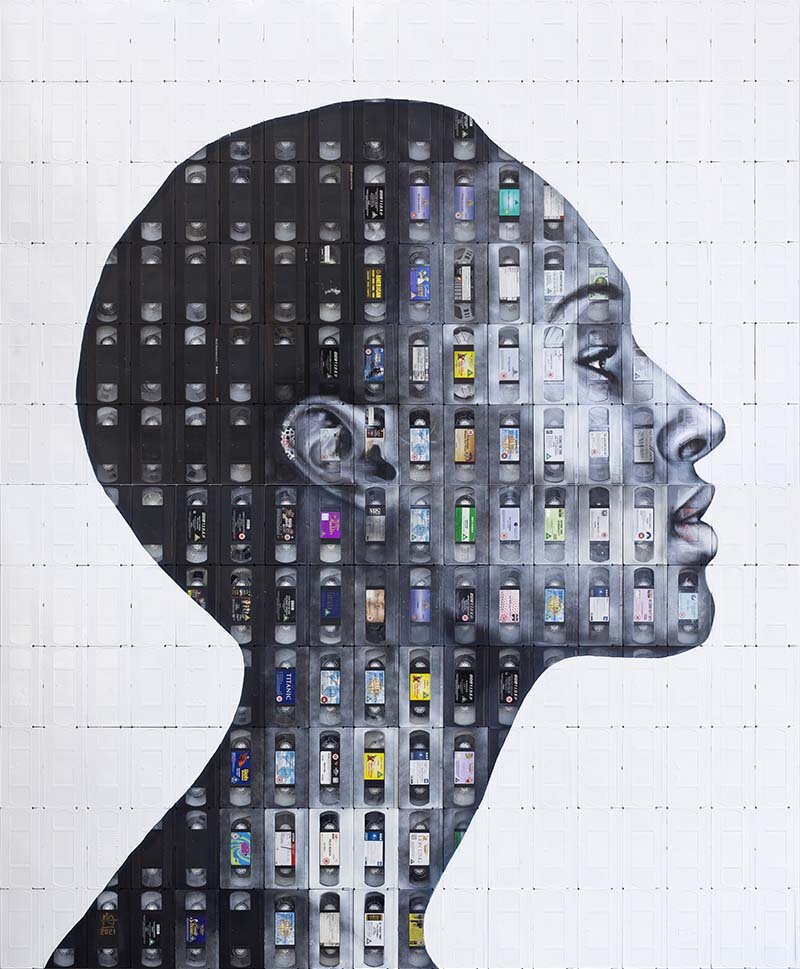 2020
Oil paint & used VHS cassette tapes on wood
226cm x 187cm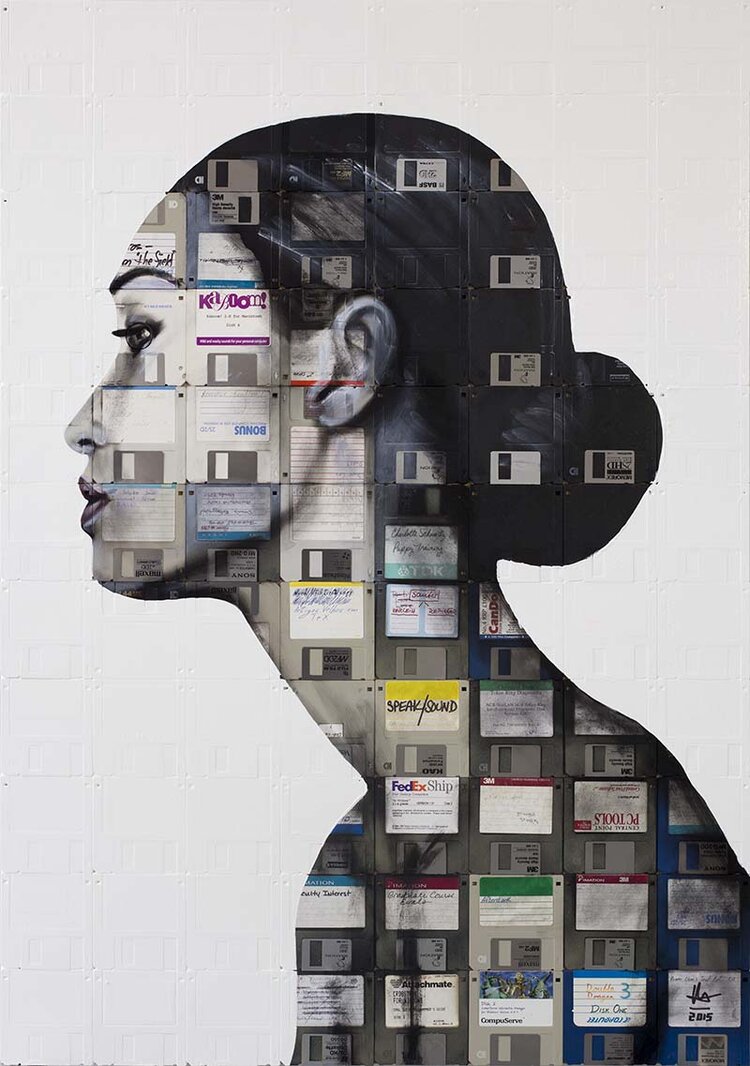 2013
Oil paint & used computer disks on wood
103cm x 72cm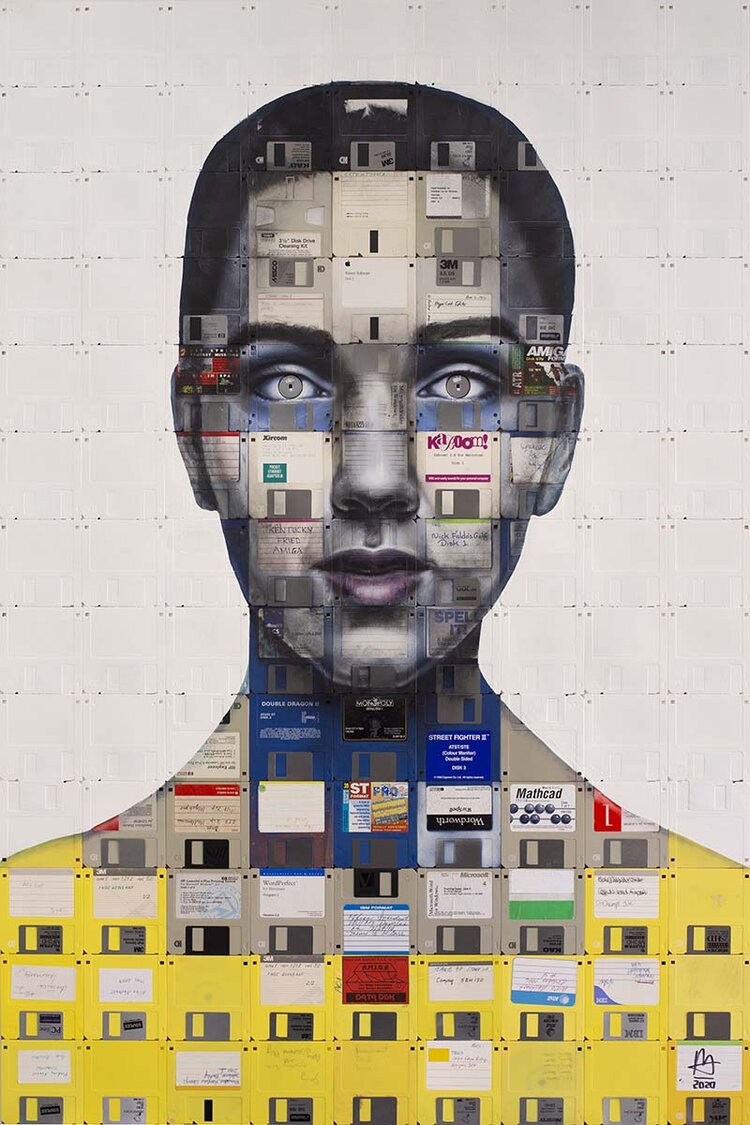 2020
Oil paint & used computer disks on wood
122cm x 81cm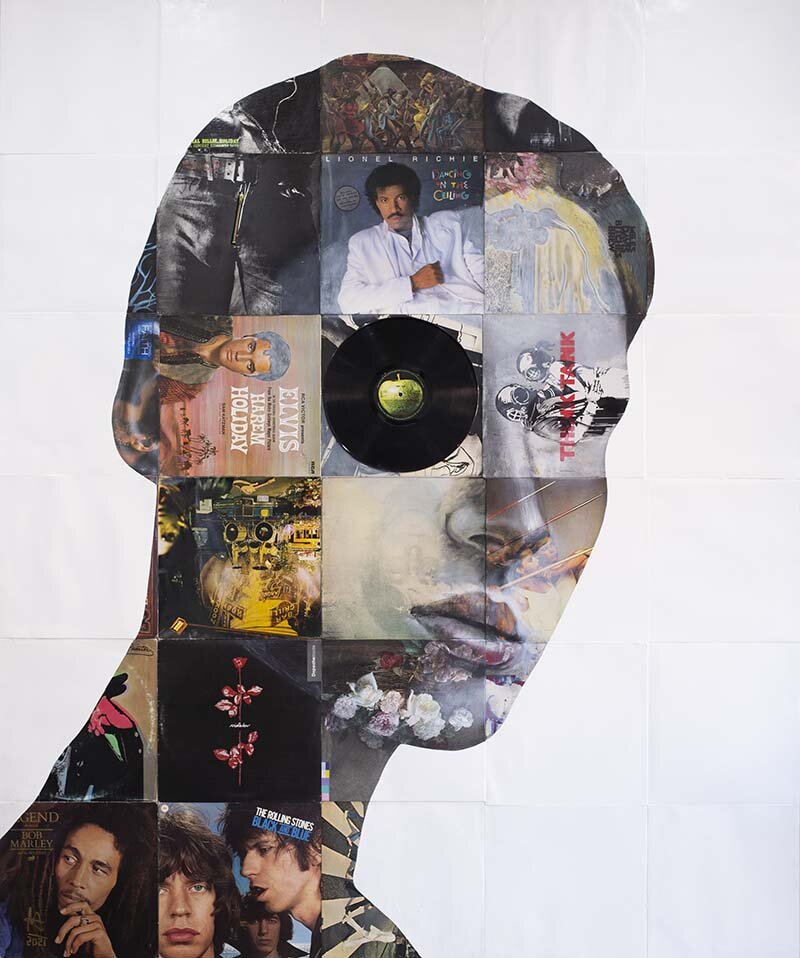 2021
Oil paint, used vinyl record and sleeves, mounted on wood panel
186cm x 155cm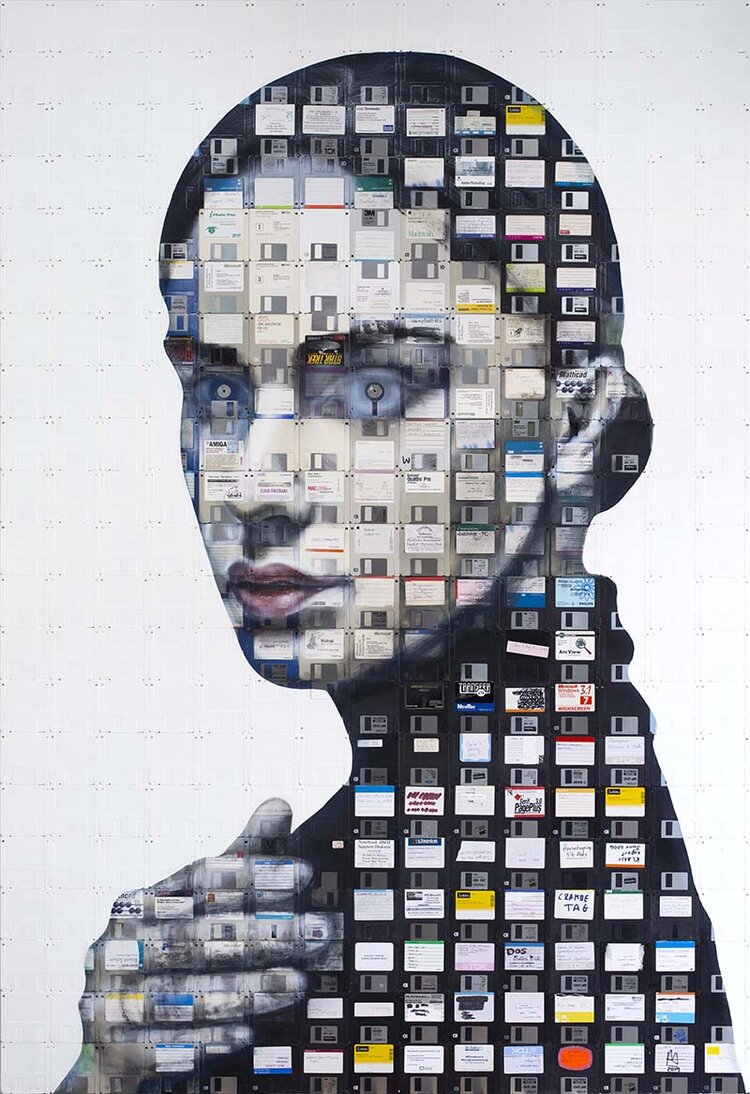 2019
Oil paint & used computer disks on wood
190cm x 135cm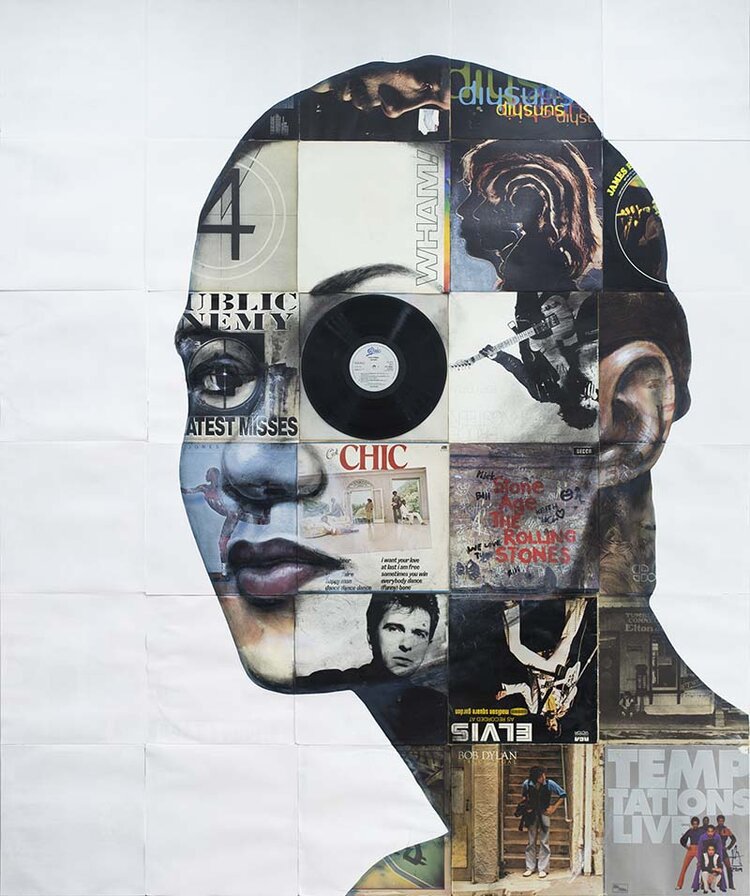 2019
Oil paint, used vinyl record and sleeves, mounted on wood panel
186cm x 155cm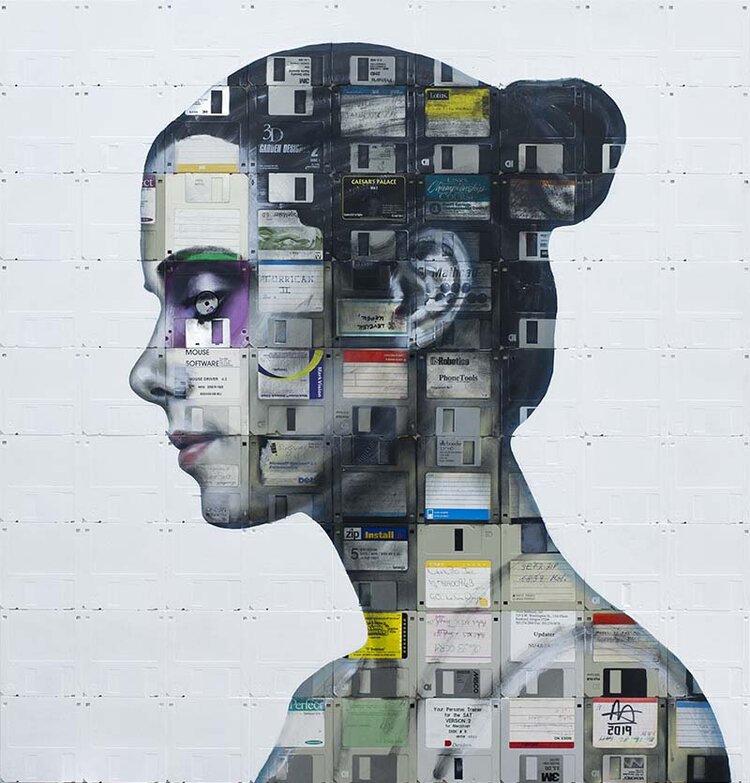 2019
Oil paint & used computer disks on wood
85cm x 81cm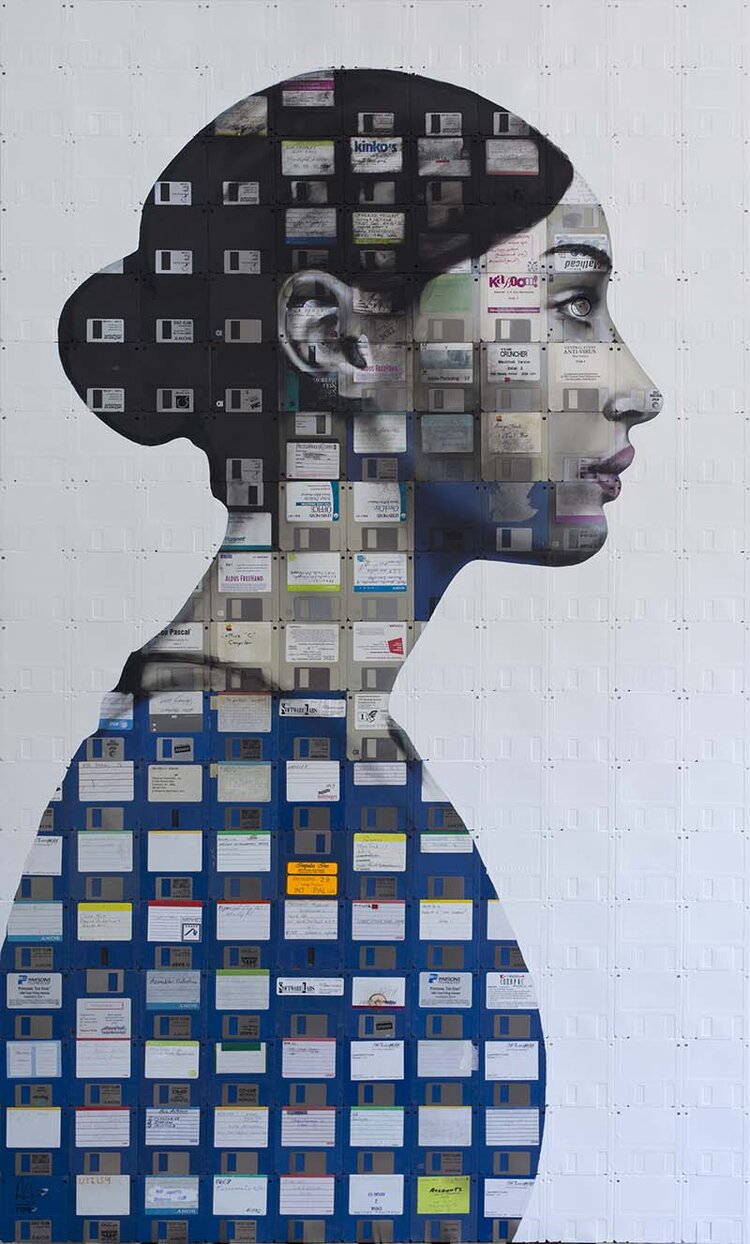 2018
Oil paint & used computer disks on wood
169cm x 99cm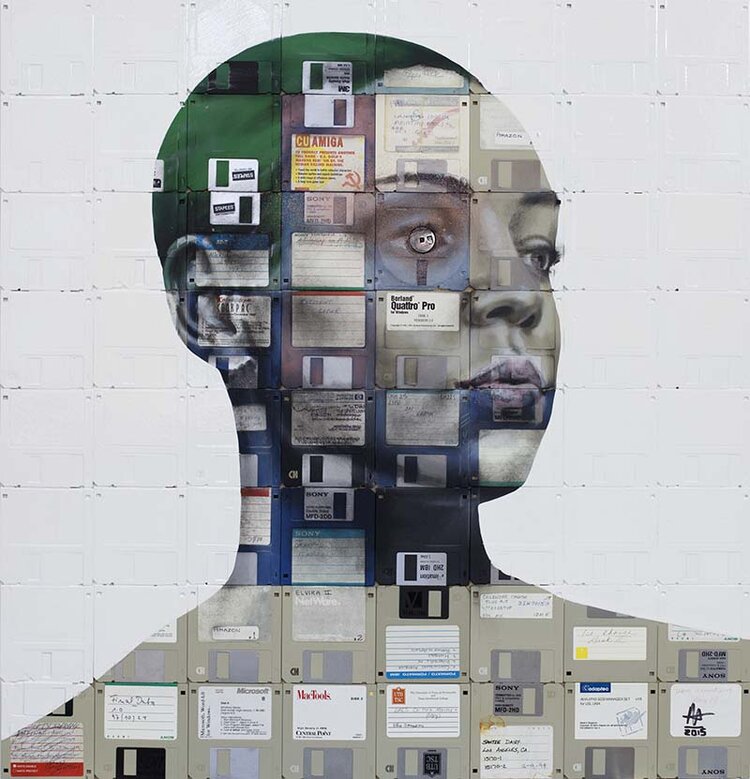 2015
Oil paint & used computer disks on wood
75cm x 72cm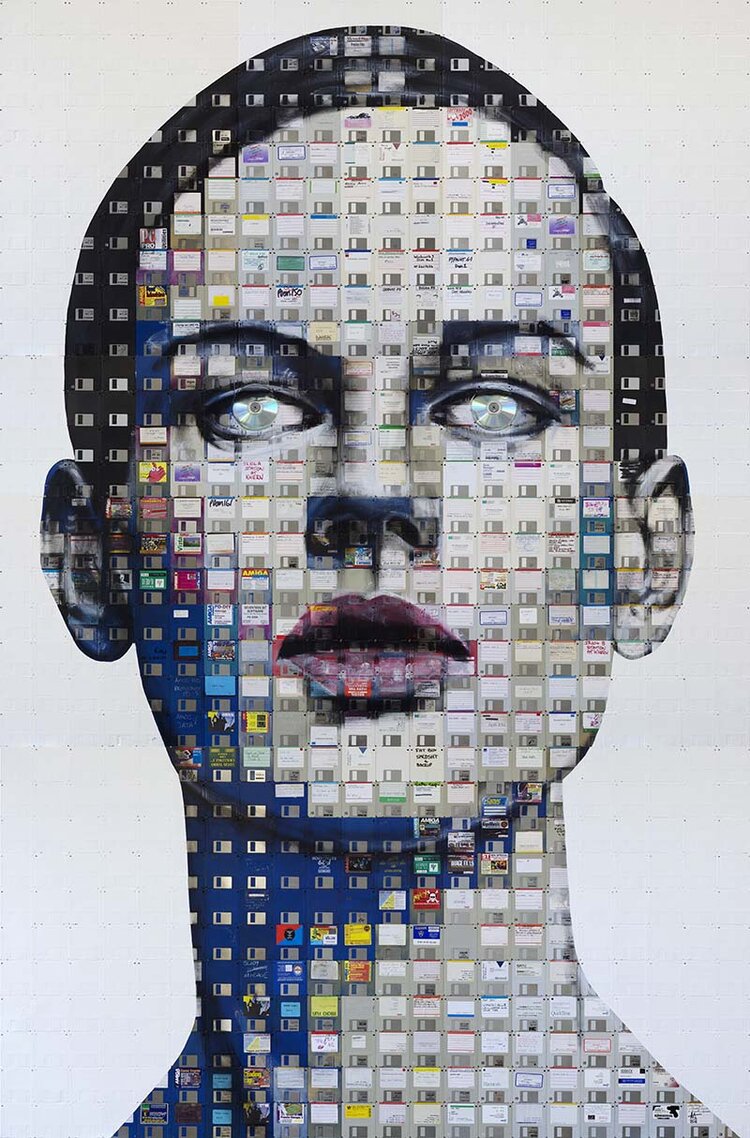 2013
Oil paint & used computer disks on wood
300cm x 200cm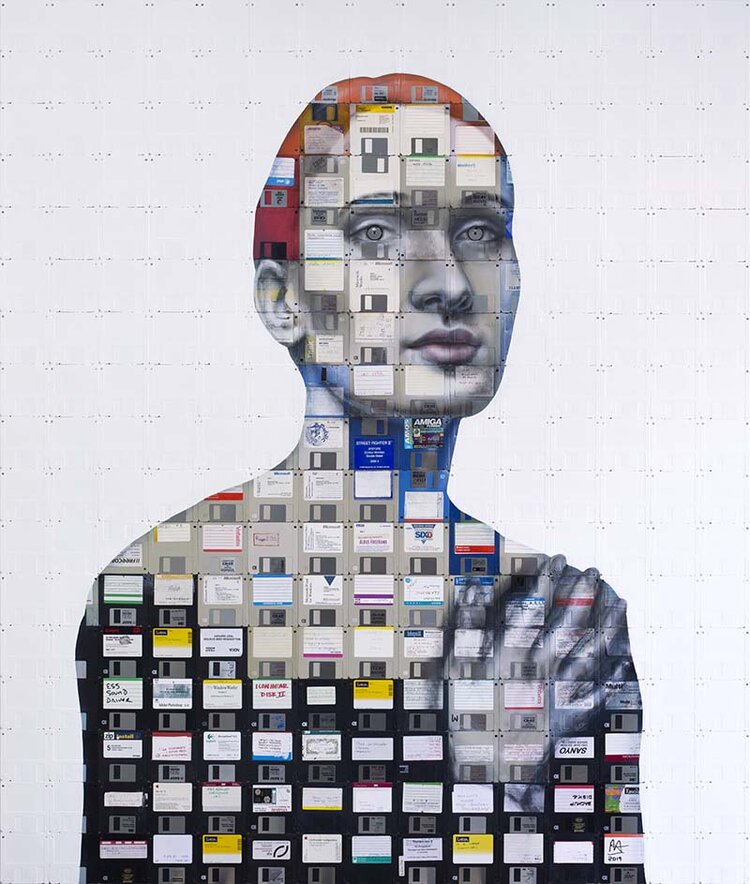 2019
Oil paint & used computer disks on wood
160cm x 135cm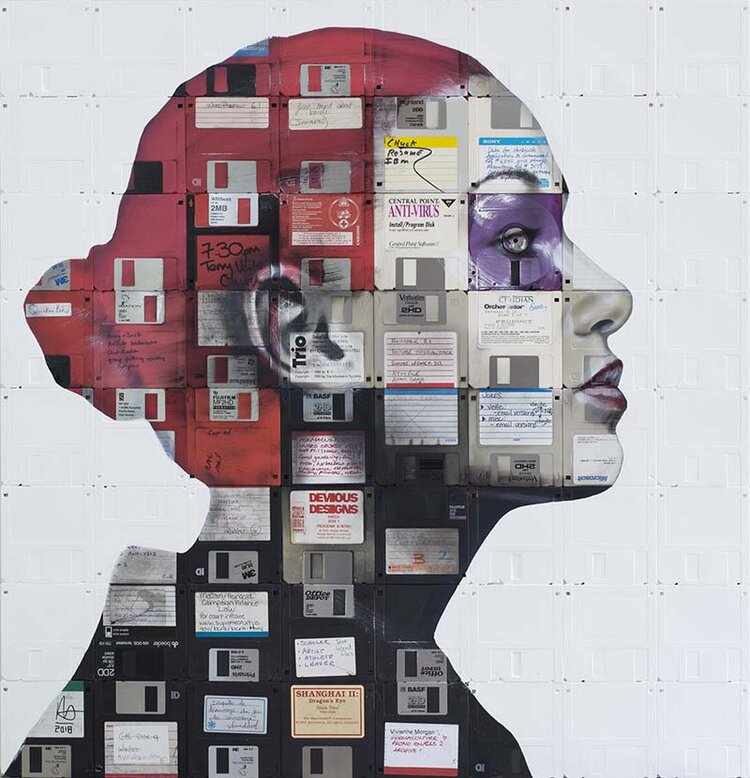 2018
Oil paint & used computer disks on wood
75cm x 72cm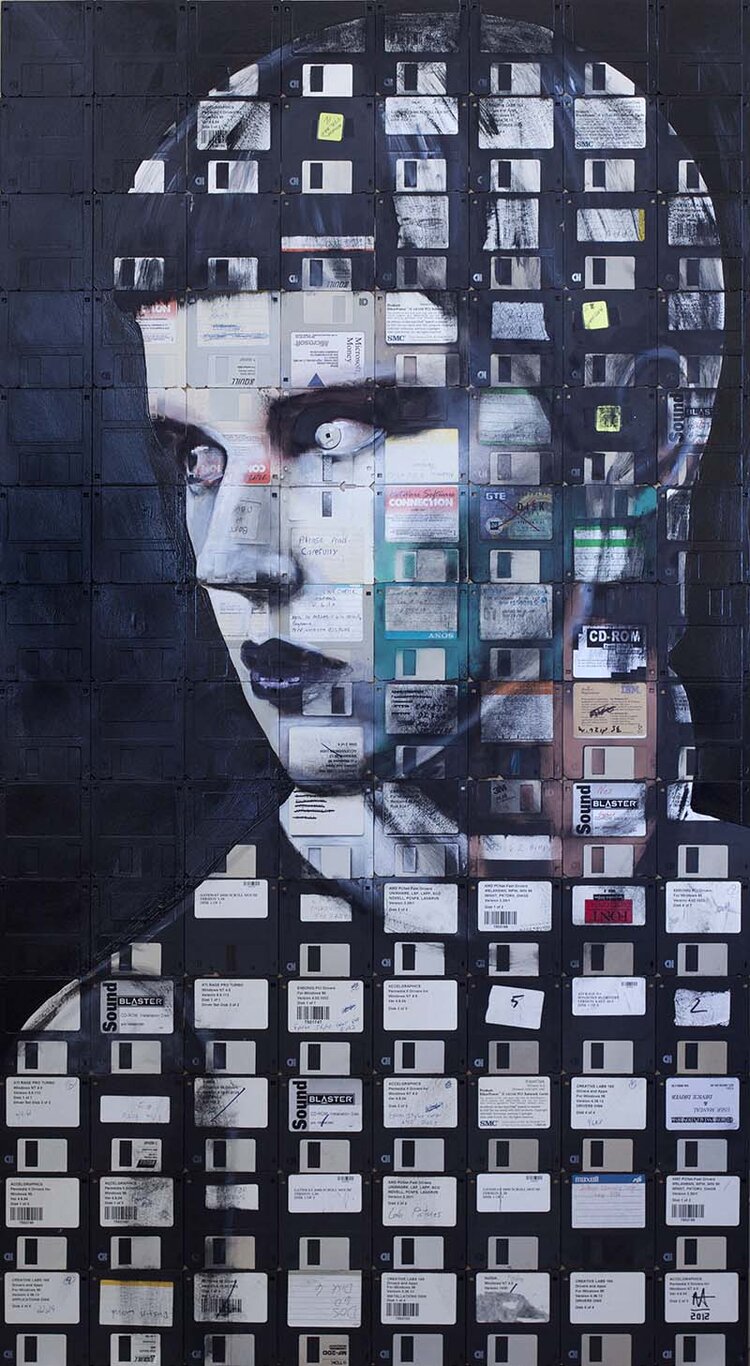 2012
Oil paint & used computer disks on wood
131cm x 72cm
Photographize granted permission to feature photos by Nick Gentry