NATALIE SHAU
Women as symbols of specific emotions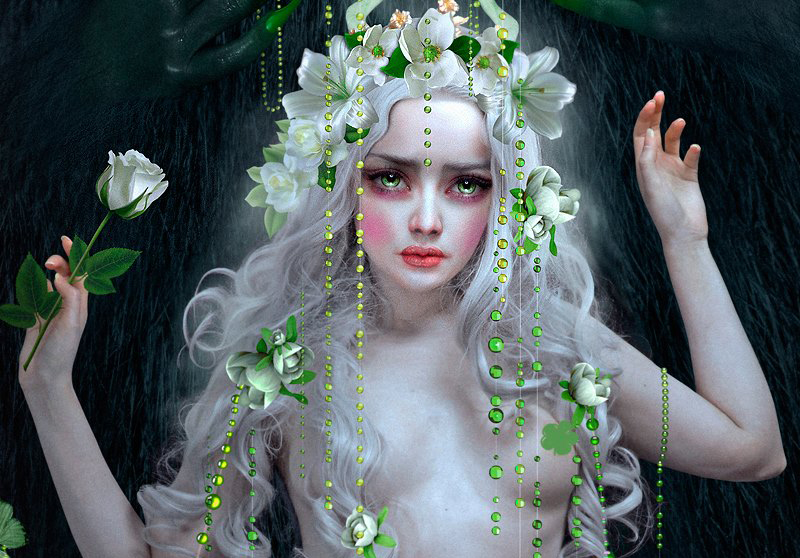 Natalie Shau is a mixed media artist and photographer based in Lithuania. She primarily works in digital media and her works are a mixture of photography, digital painting and 3D elements.
She describes her style as gothic art portraiture dripping in surrealism. Her influences include religious imagery, fairytales illustrations classic horror fiction and Russian classic literature such as Fyodor Dostoevsky and Nikolai Gogol. Her intense portraits of women combine innocence, darkness, magic and mysticism in equal proportions. In her own words, "I do not choose my characters, they choose me. I can't explain how this happens."
Natalie's artistic talent knows no boundaries. Her projects have branched into fashion photography, music artwork, books, theater, advertisement and film.