Isabella QUaranta
Exploring the Edge of Dreams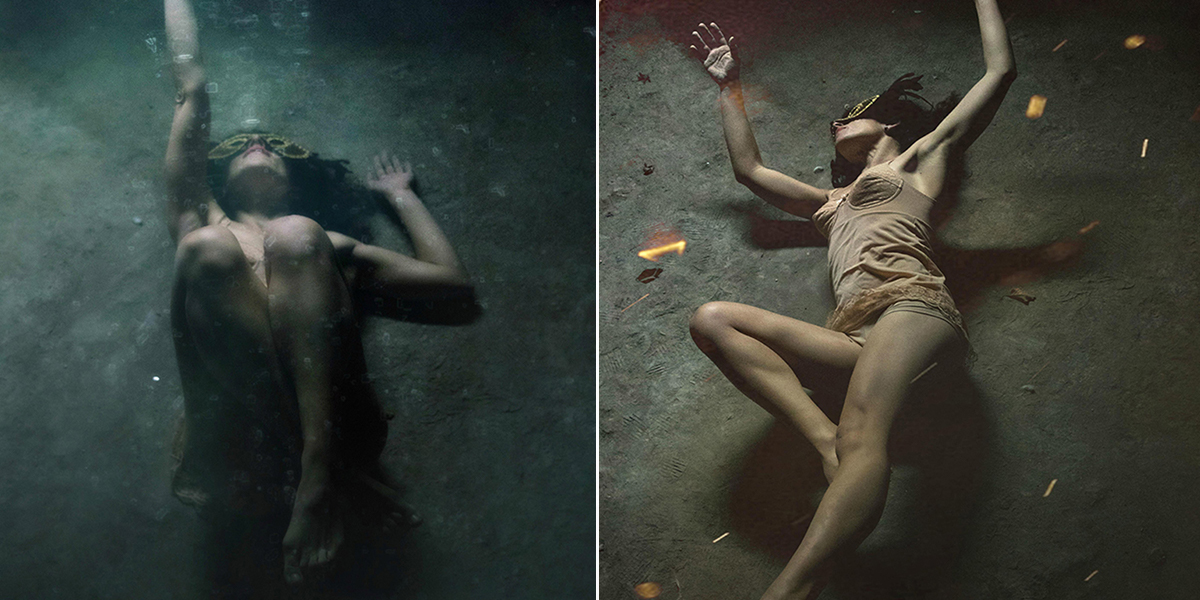 Isabella Quaranta is an Italian photographer specializing on portraits and self-portraits that sit right at the edge between reality and the oneiric world. Born in Turin, she graduated in Sciences of Cultural and Historical Artistic Heritage and has a Masters in Advanced Photography from the European Institute of Design in Milan.
A common thread in her works is the search for oneself, a voyage into the depths of the soul. In the midst of this quest, Isabella often blurs the boundaries between artist and subject, effortlessly alternating roles on both sides of the camera. Her photographs capture the magic of ephemeral instants, creating an atmosphere in which dreams and reality become one, full of pathos, energy and mystery.
The background of her artistic studies permeates her creations, which are full of symbolism and decadent echoes, metaphysical expectations, and surreal and dark visions. Her work is a delightful interplay of lights and shadows, rarefied atmospheres, descriptions of silences and expectations, introspective moments.
Isabella aims to to represent metamorphoses, hopes, concerns, and desires. She investigates the unconscious, bringing out intimate emotions through the processing of the shots. In recent years she has received widespread recognition, with numerous exhibitions and publications.