Erick Centeno
Dancing Light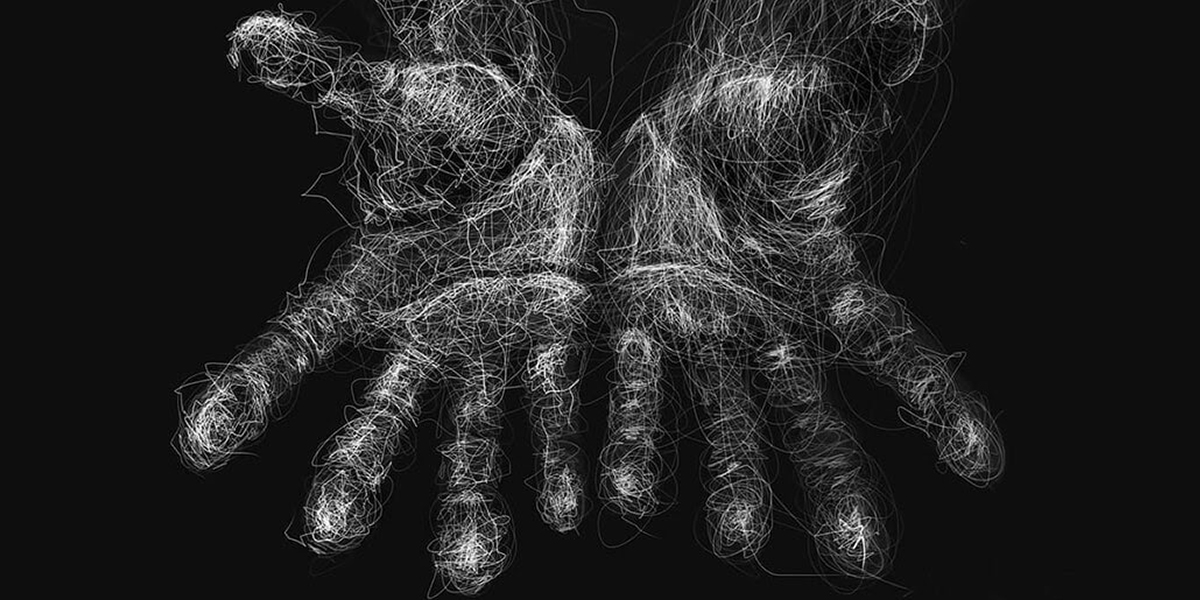 "I realize my work as a fusion between the traits that denote the real characteristics, which then go beyond the conventional limits, forming strips of movement and somehow escape from reality".
Imagine lightning that suddenly electrifies the purest darkness. A ghostly figure, full of life, magically materializes in front of our eyes, a glimpse of an alternative dimension. This is the magical scribble art of Erick Centeno. Born in Peru, he now lives in Genoa, from where he is conquering the art world. With multiple awards and exhibitions, his work is getting global recognition.
His father, who is also an artist, has been a profound influence. From an early age, he taught Erick how to draw, mainly sketches of dancing figures. Erick is fascinated by moving images, such as dancers and sports. He is constantly perfecting his craft and in the quest for inspiration. His explorations have led him to mixed media, in which he masterfully combines handmade and digital drawings.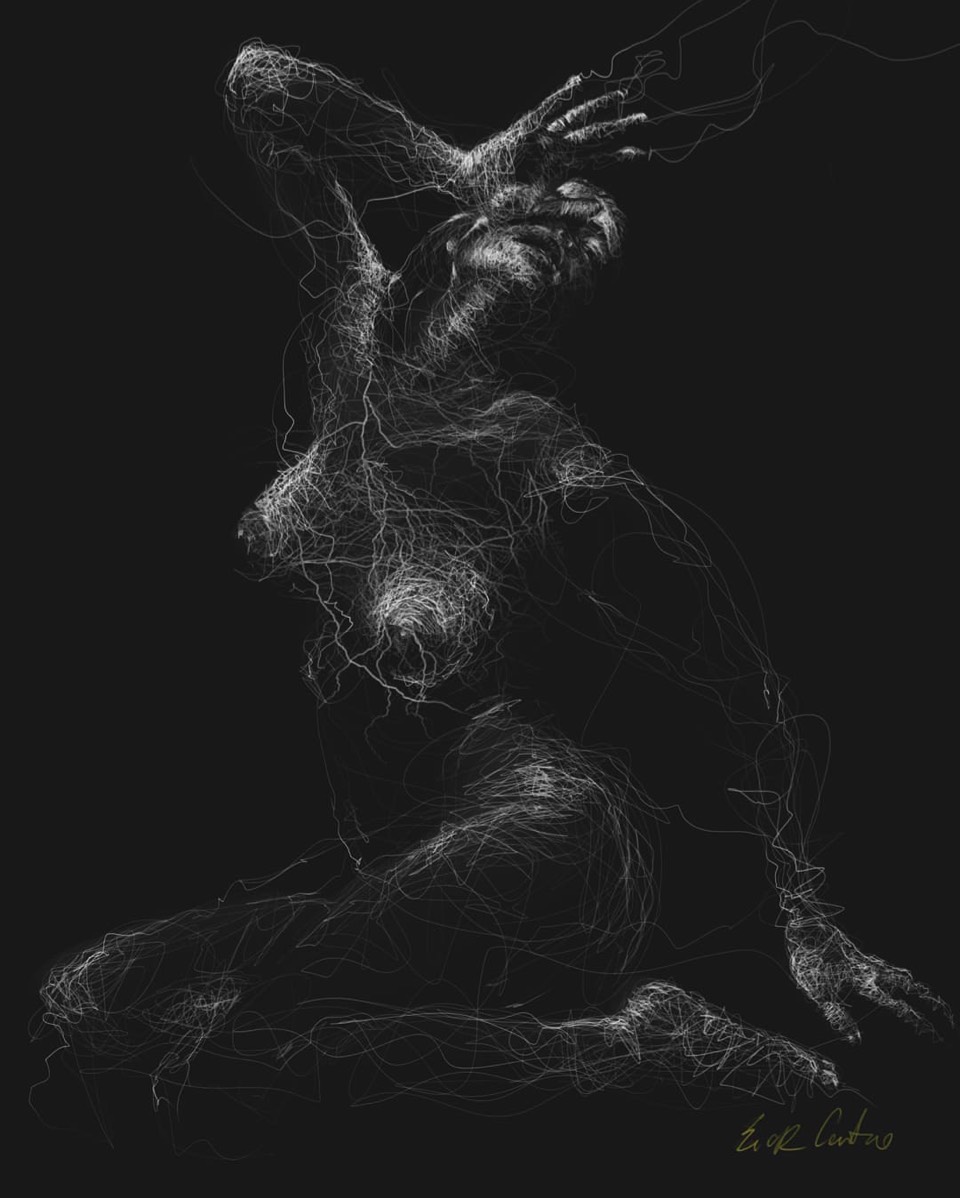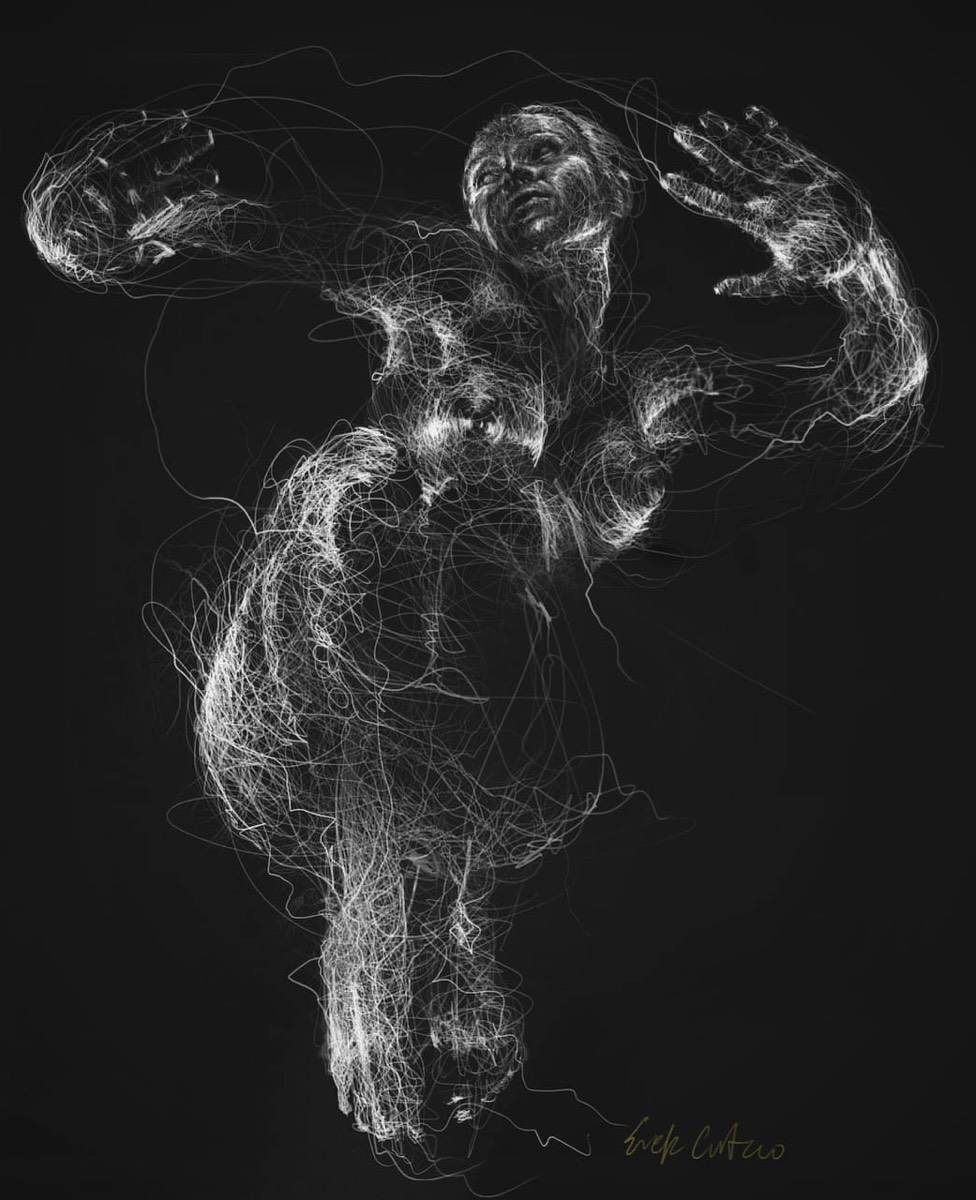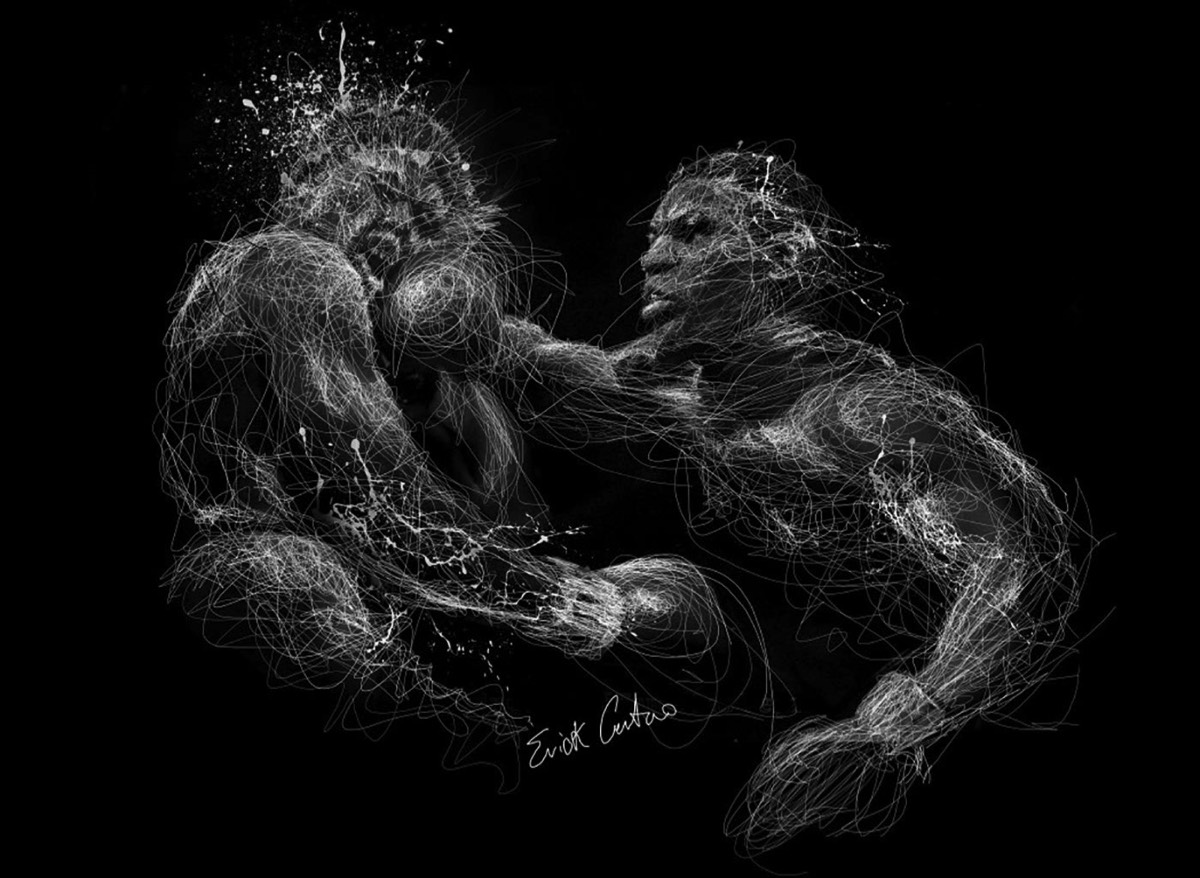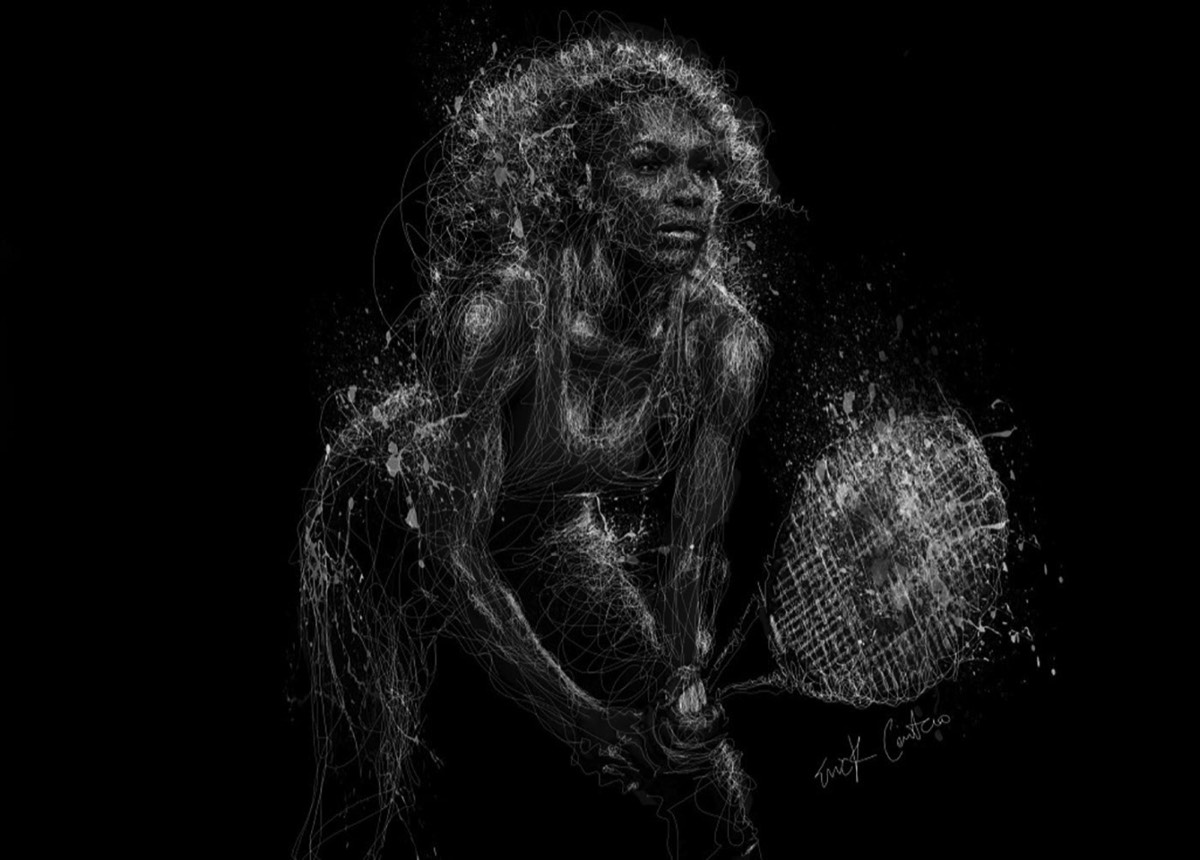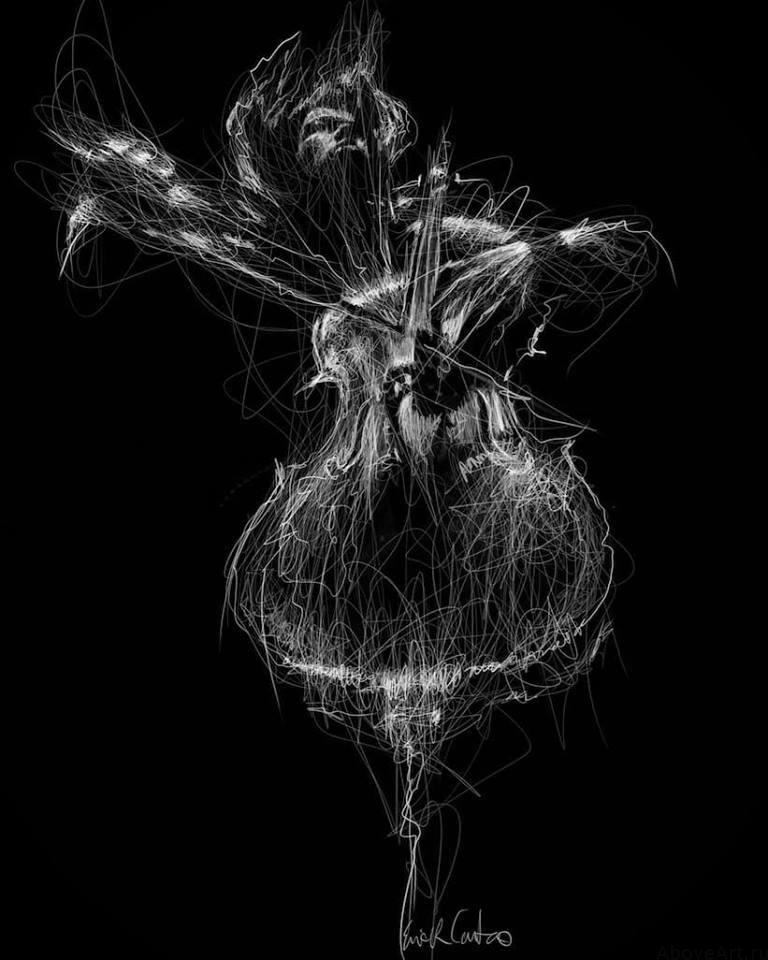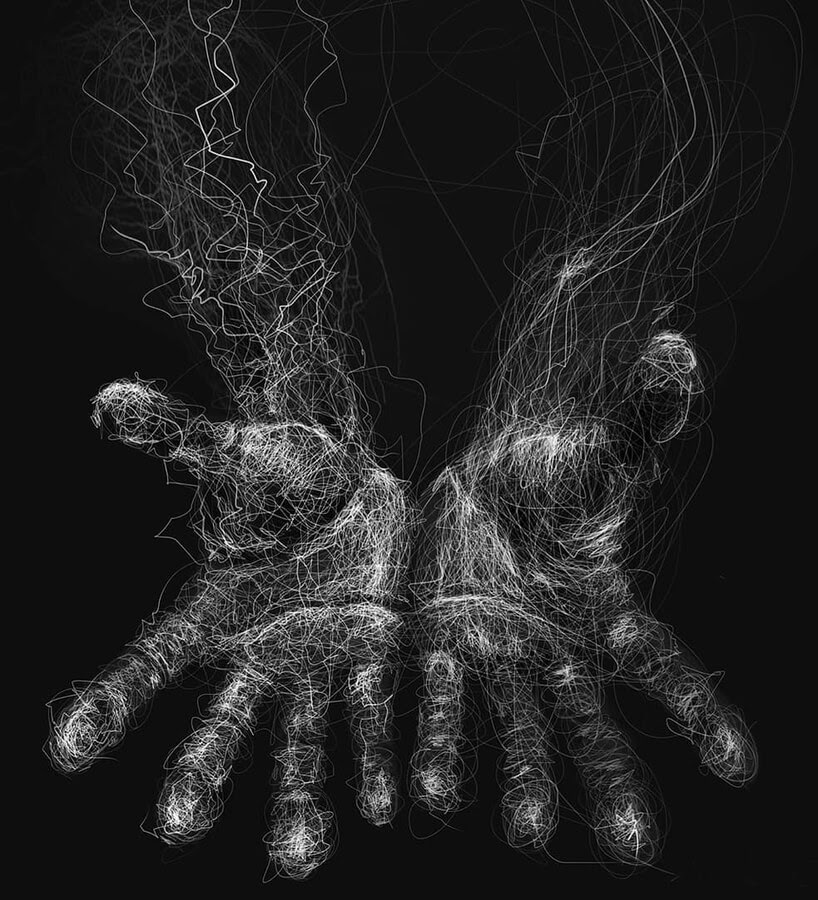 Photographize granted permission to feature photos by Erick Centeno