BEN & MANU
The Sculptors Turned Designers: The Story of Benoît Vauthier and Manu Lerendu's Journey to Creating Ethical and Beautiful Furniture
By Carla DLM
Benoît Vauthier and Manu Lerendu are not just furniture designers, they are artists who create one-of-a-kind pieces that are truly breathtaking. Their work reflects a deep love for nature and a desire to bring its beauty indoors, through their unique designs that incorporate sculptural reliefs of mountain ranges.
Their story began in 2012 when they met at the Quebec Cabinetmaking Institute and discovered a shared passion for design and sculpture. Over the next three years, they collaborated on several projects and won numerous awards and scholarships, which paved the way for their decision to establish their own brand, Ben & Manu. Their love for nature and the great outdoors led them on a 13,000 km road trip through the United States, where they were captivated by the stunning canyons and mountain ranges that they encountered. This experience inspired them to create furniture designs based on these natural wonders, which would later become their signature style.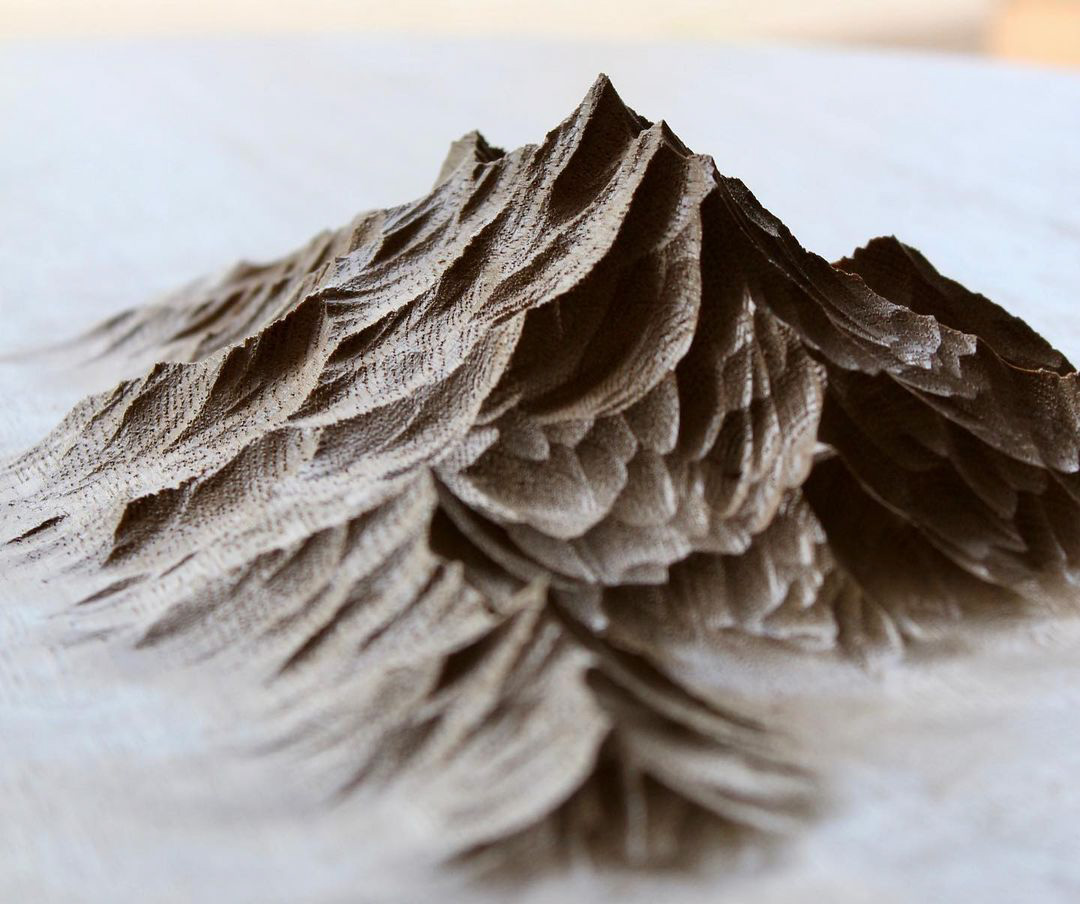 In 2015, they set up their woodworking studio in the beautiful Vosges mountain range of France, where they source their materials from the local forests, including oak, ash, sycamore, and walnut. Each piece is hand-carved, creating a unique miniature landscape that transports the viewer to another world. Their approach to design is not just about aesthetics but also about ethics and sustainability. They believe that being eco-responsible is not just a vocation or a way of life, but everyone's responsibility in giving back to the earth what it gives us. Their tables are made from sustainably sourced, local wood and finished with eco-friendly oil, certified without C.OV.
Beyond their designs, Benoit and Manu embody the values of authenticity, raw nature, and know-how. They are true artists who create pieces that evoke emotion and captivate the viewer. Their designs are a testament to the power of nature and the importance of sustainability, reminding us of our connection to the earth and our responsibility to care for it.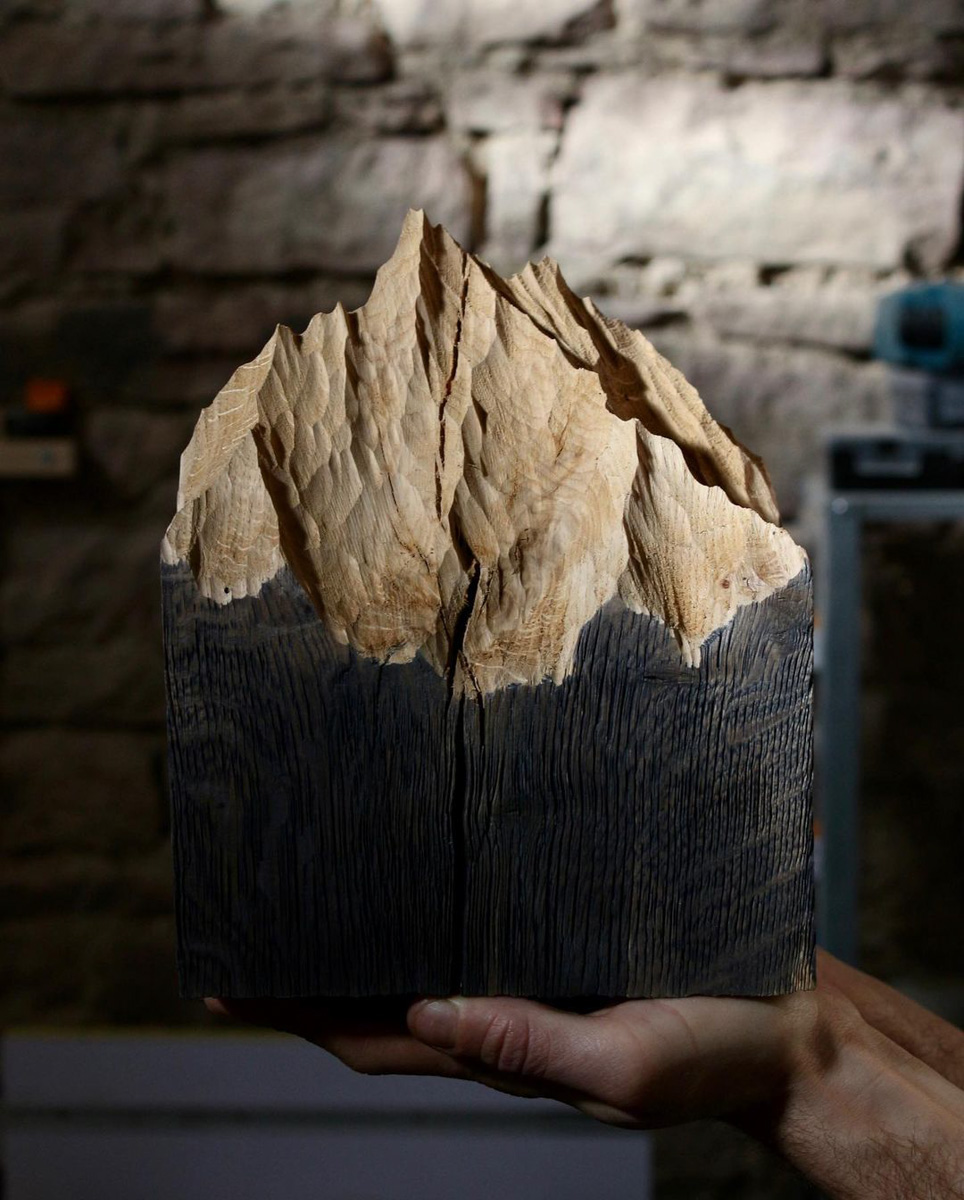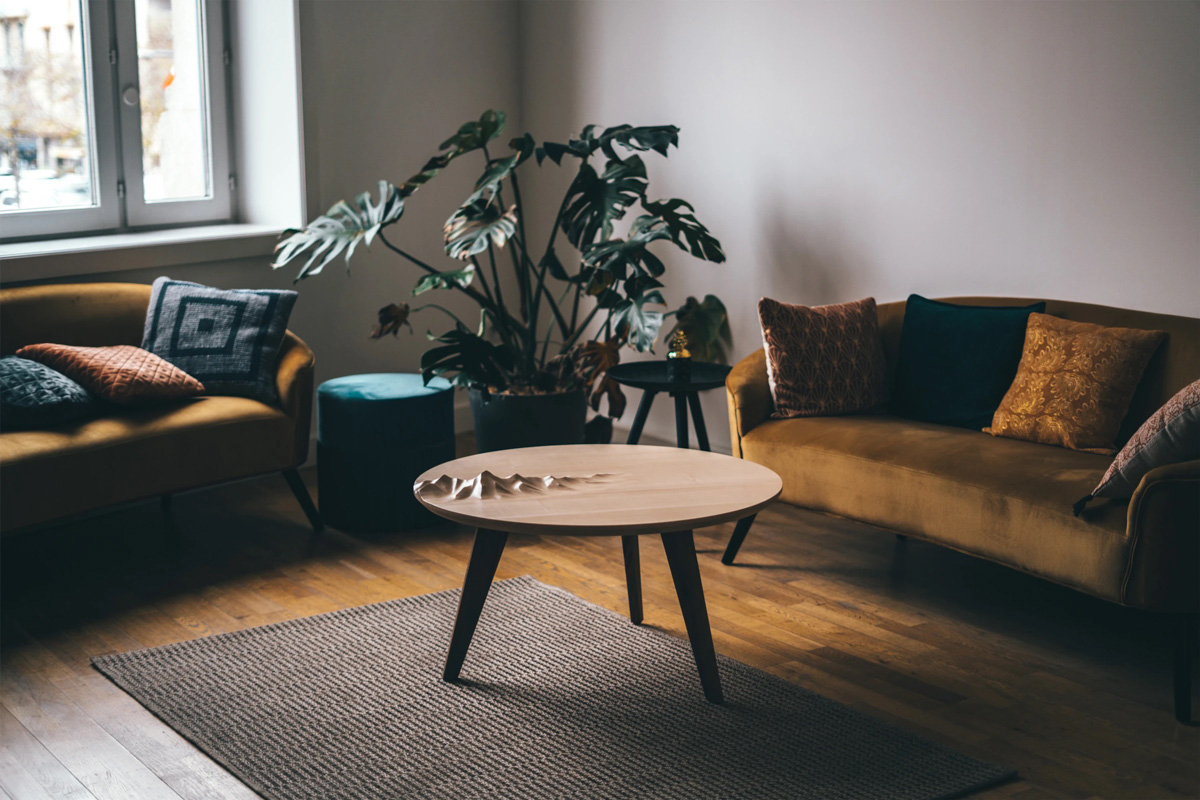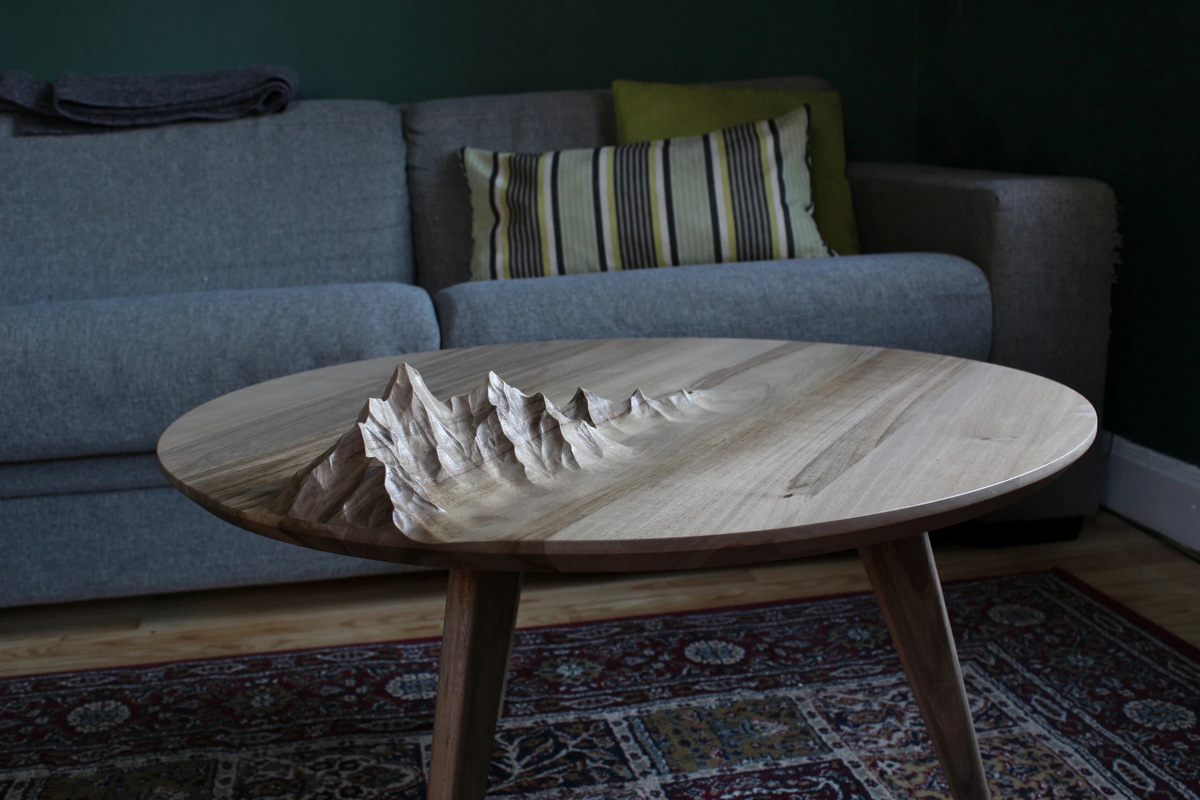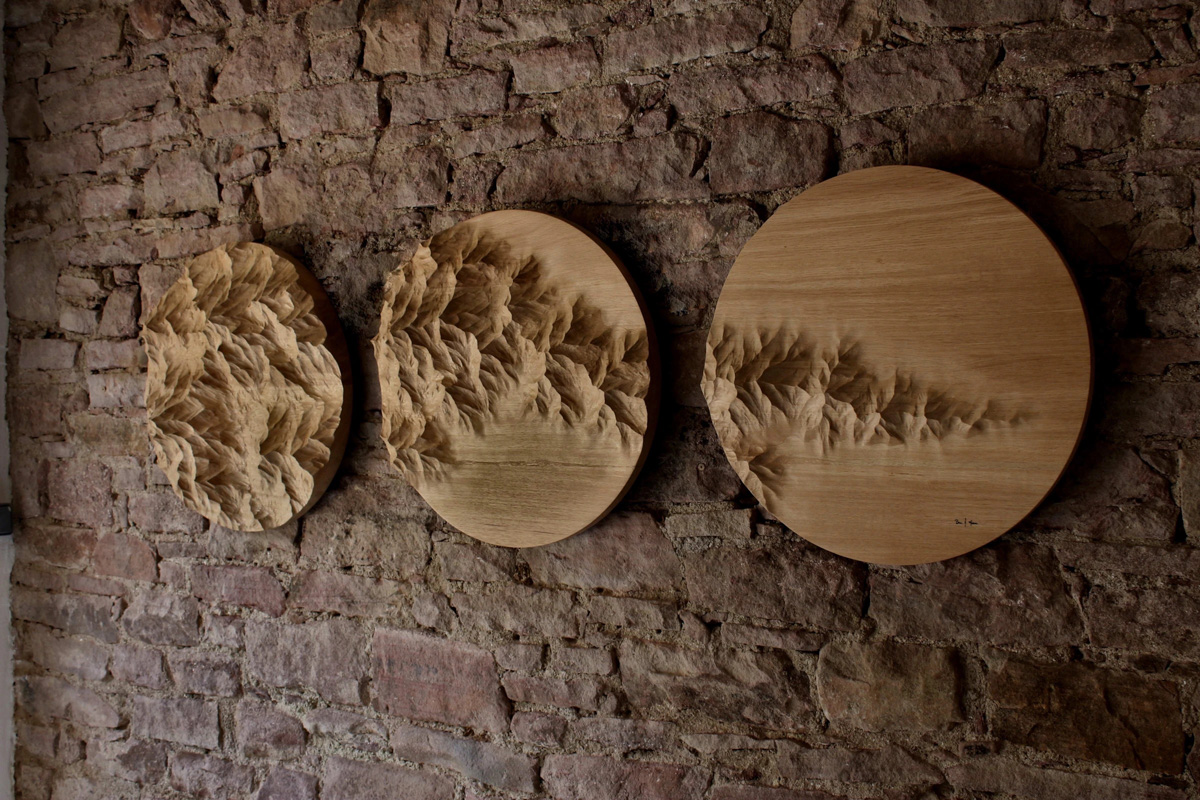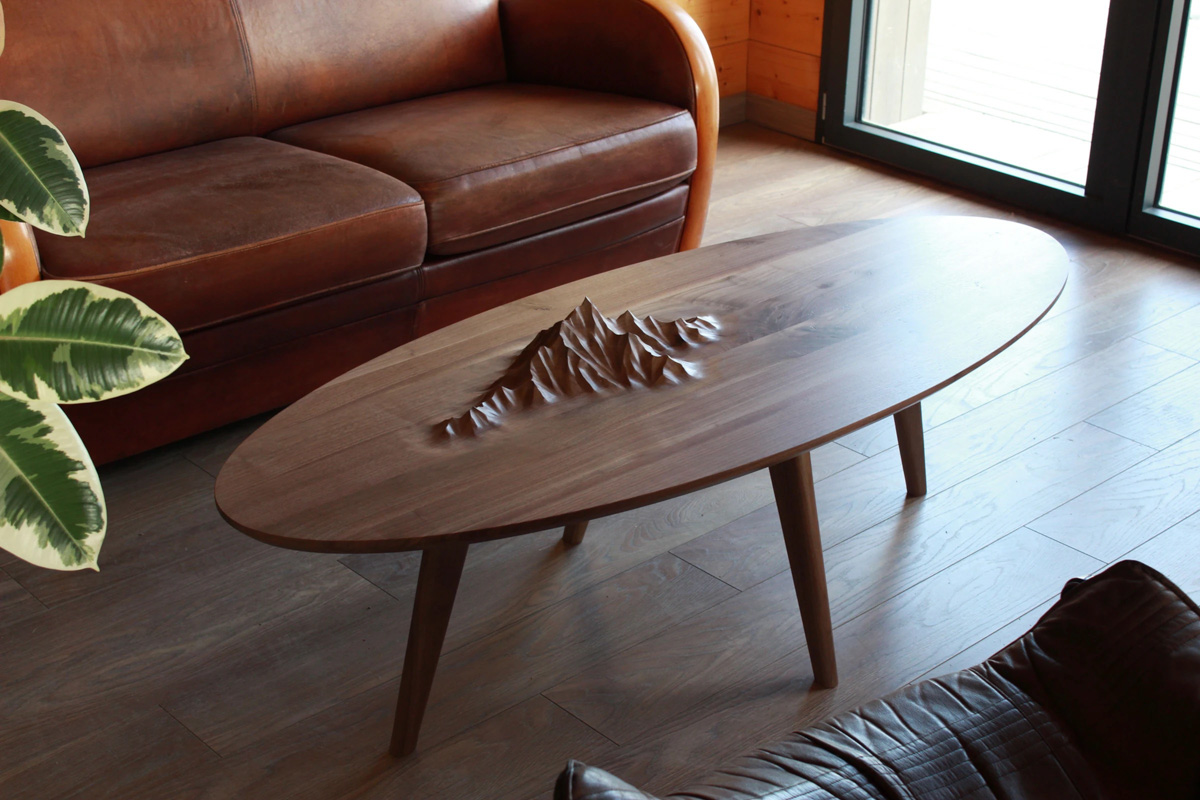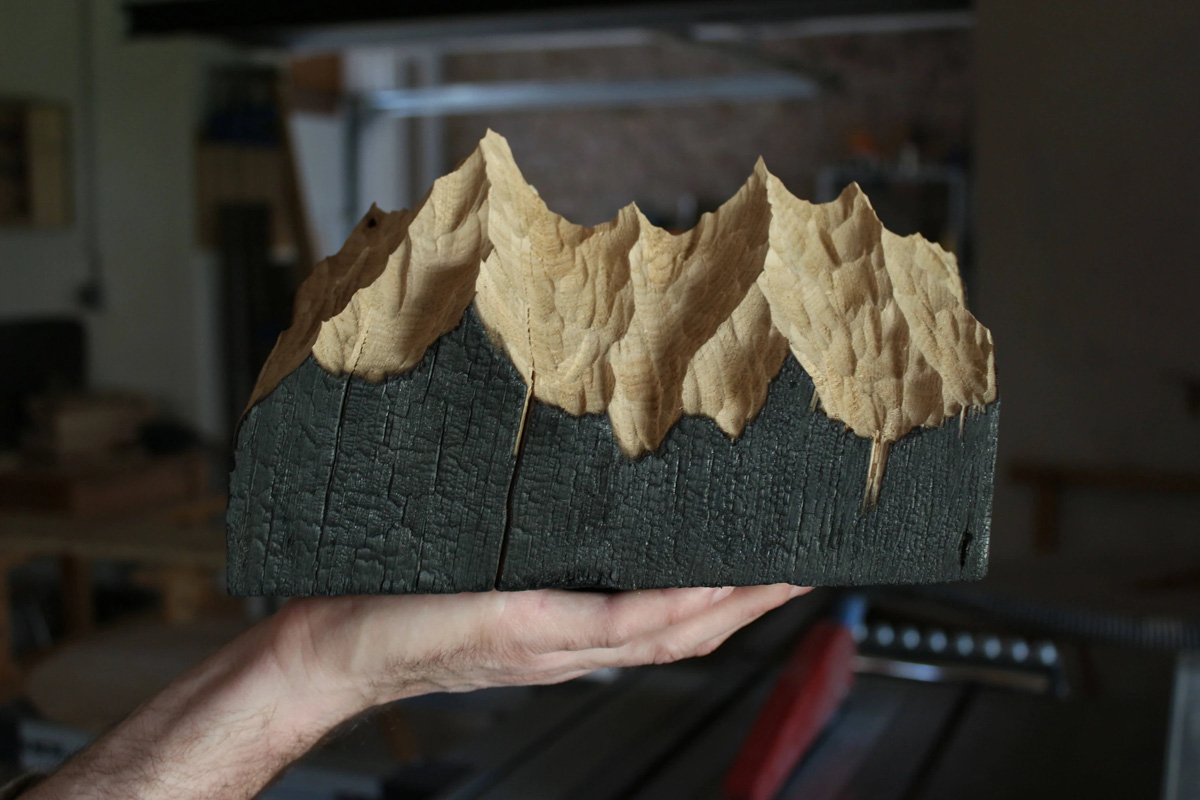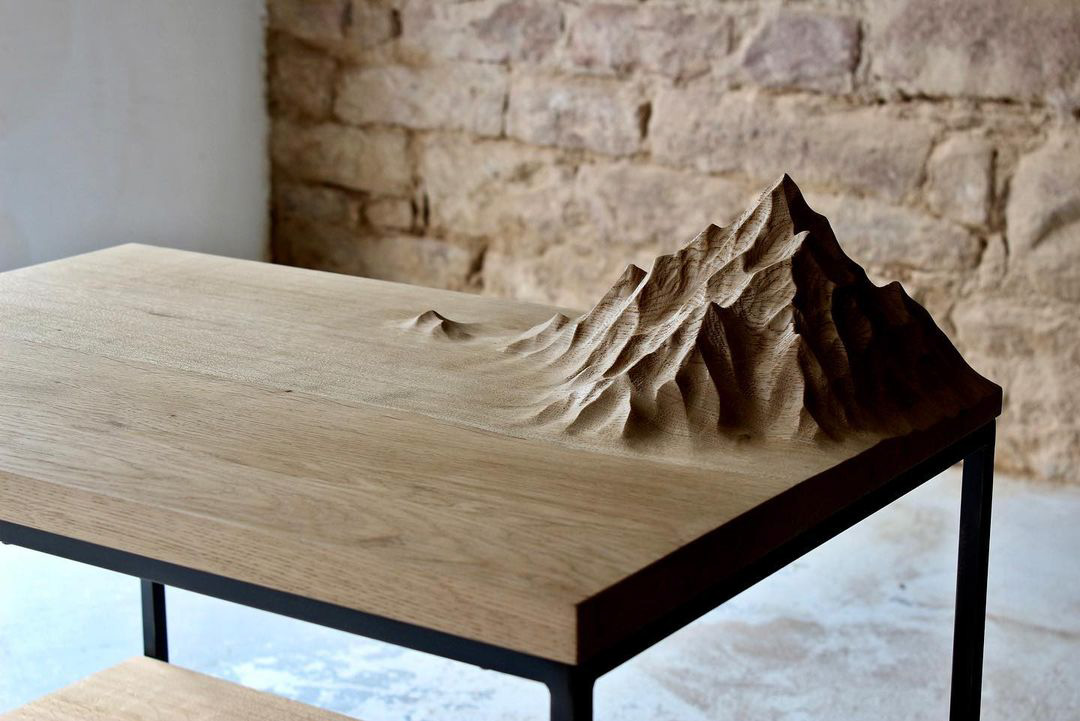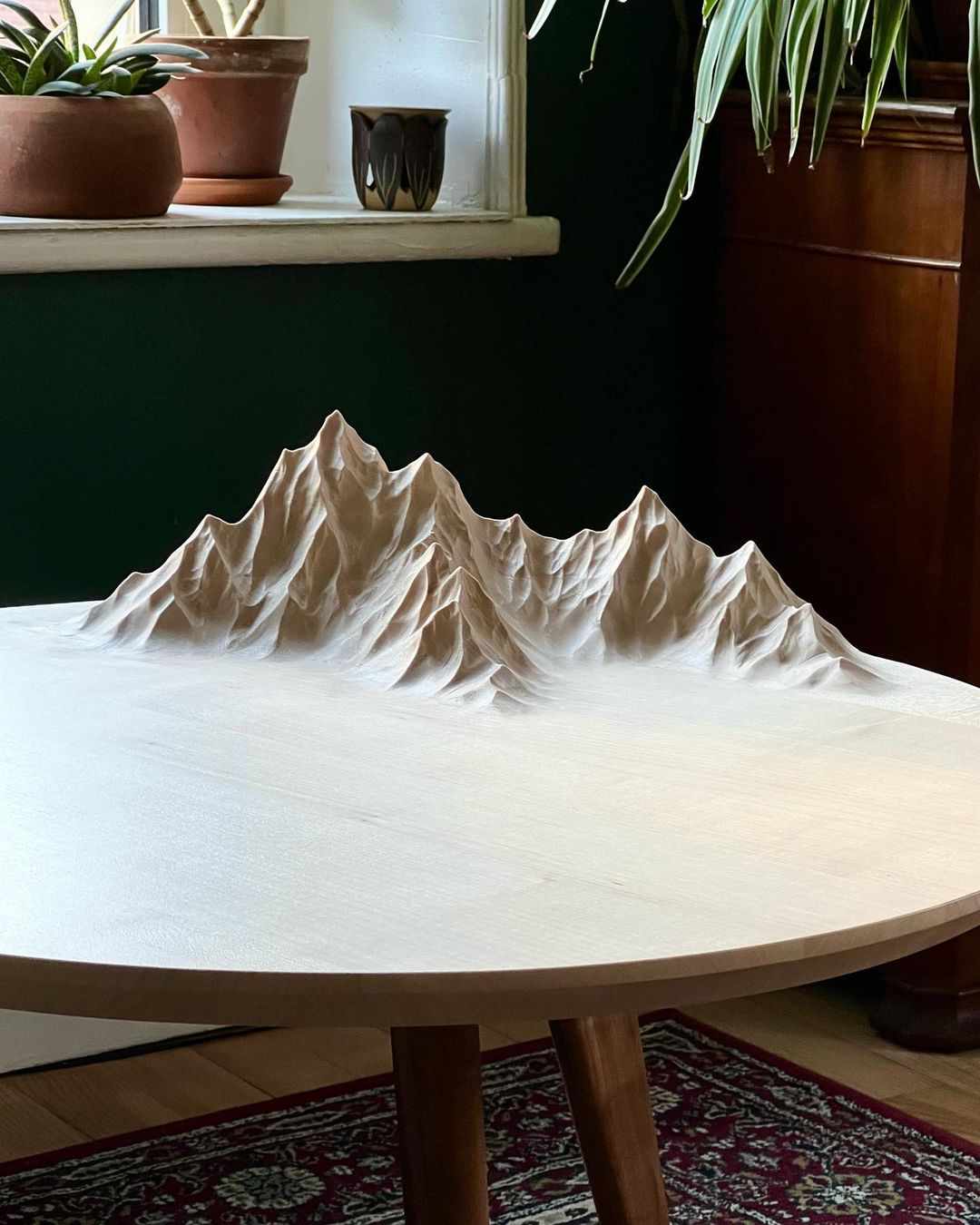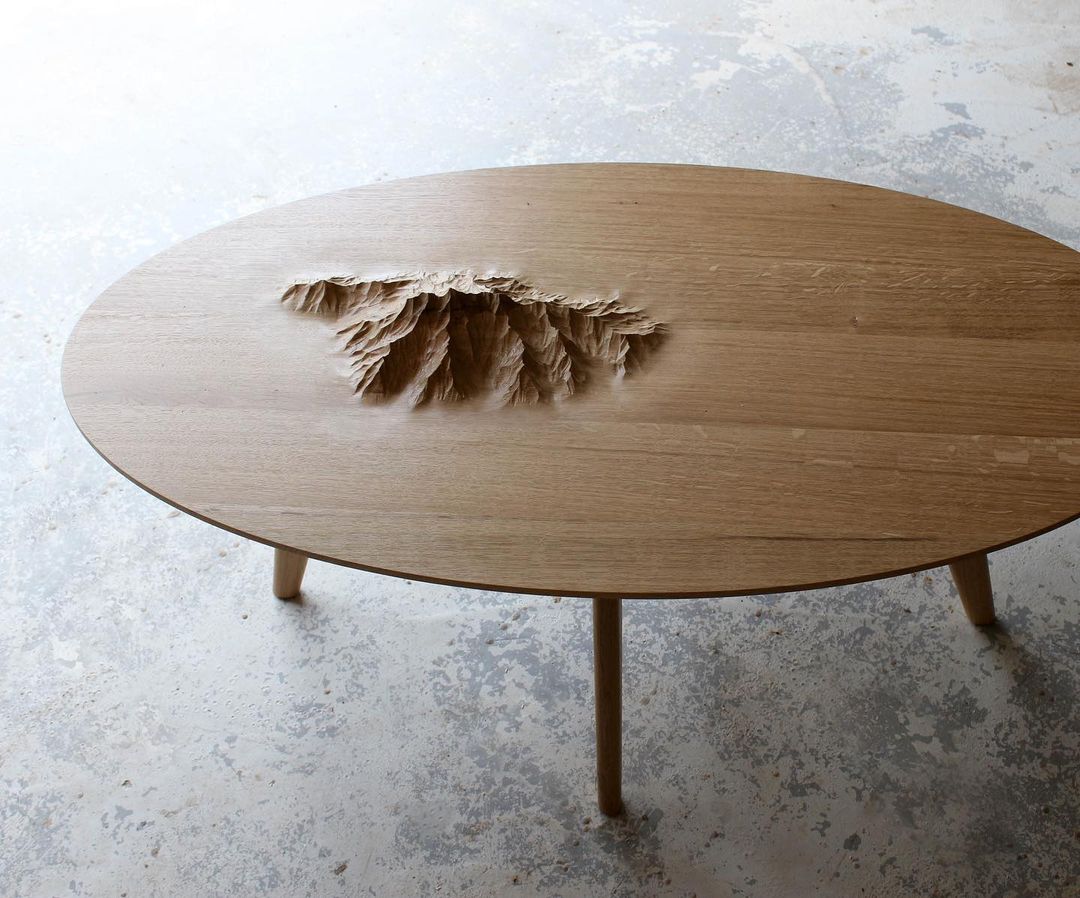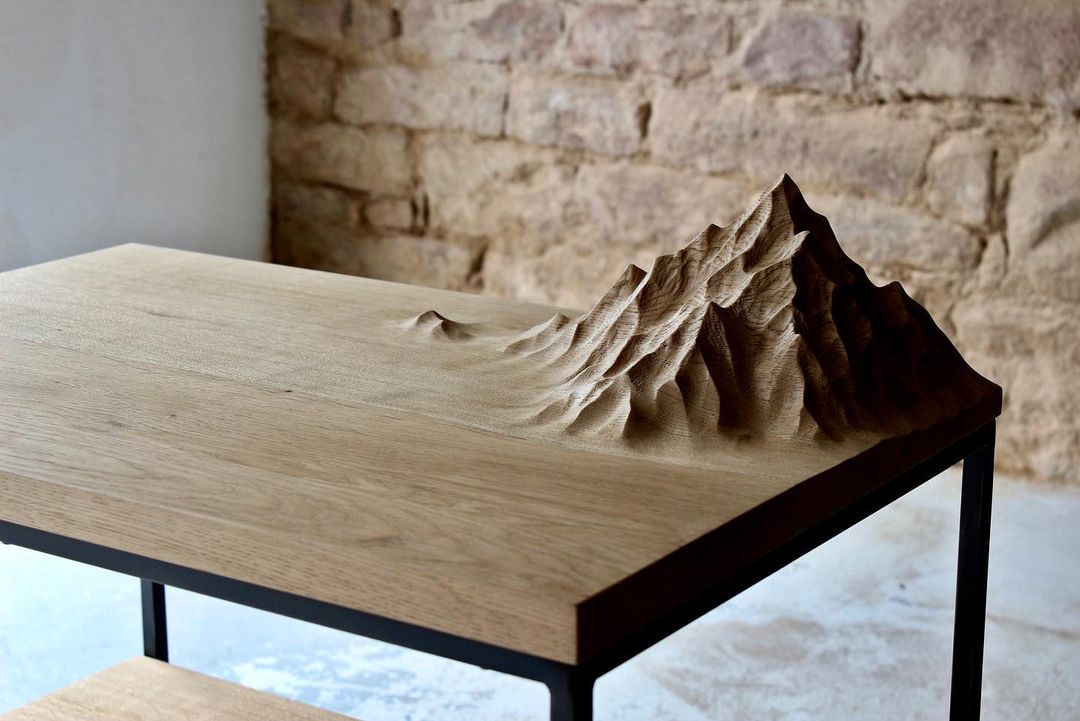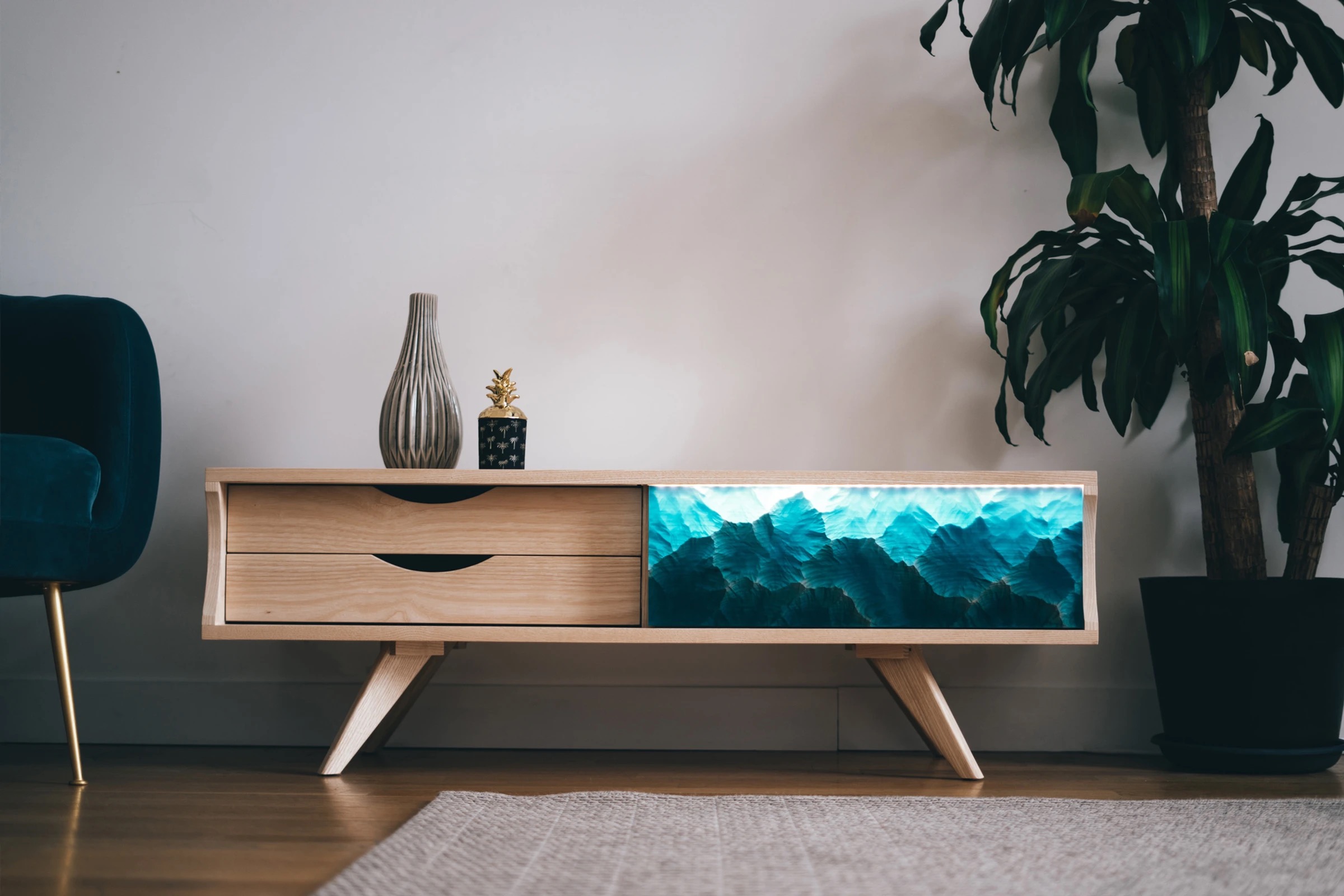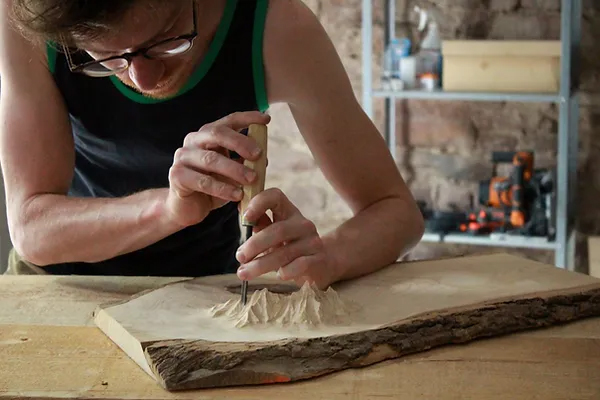 Photographize granted permission to feature photos by Ben et Manu