"I think being able to see how the work is created is important especially with hyper-realism. Often people don't believe it's drawn and having a time-lapse of how its done goes a long way to showing just how much time goes into creating a work like this."
South African artist, Jono Dry, was born in Pretoria and raised in the beautiful seaside town of Hermanus, where he has lived, worked and exhibited for most of his young life.
Entirely self-taught, Jono opens his imagination using the help of a pencil and paper. In his unique hyperrealism drawing style, Jono adds impressive attention to detail with a surrealist point of view—making his work both technically stunning as well as conceptually compelling.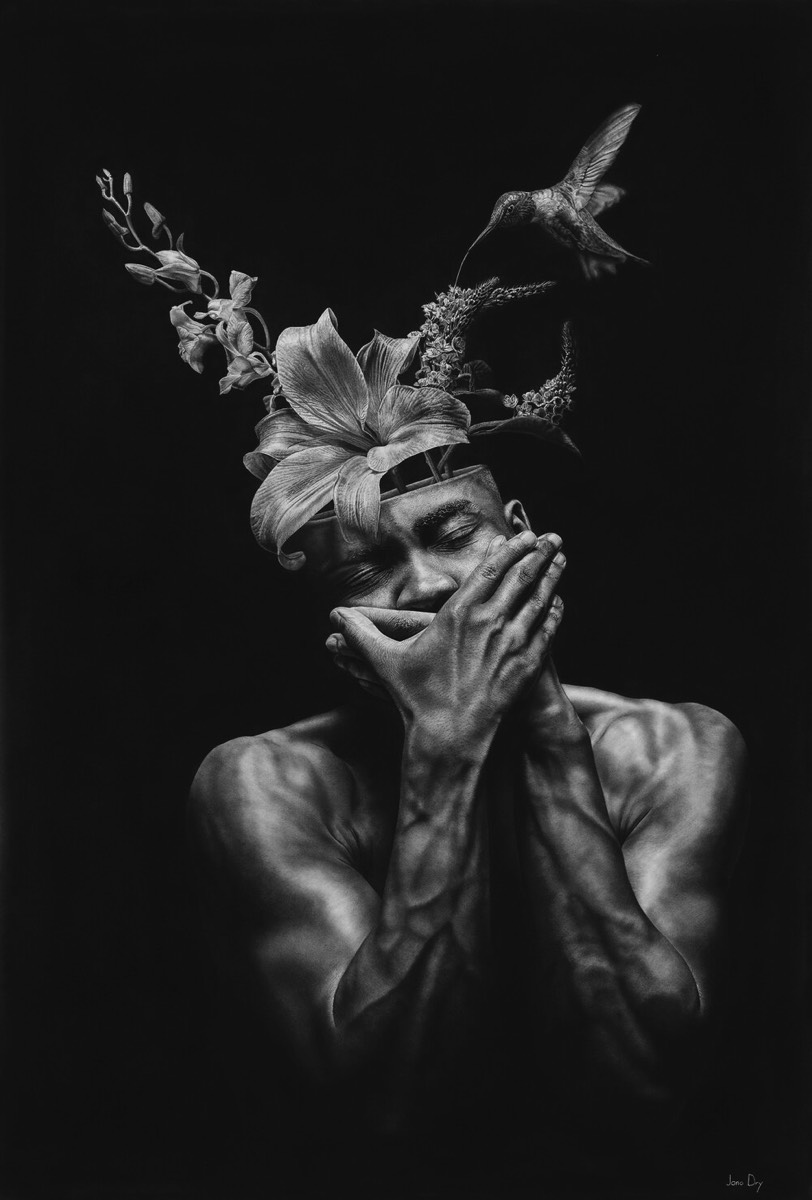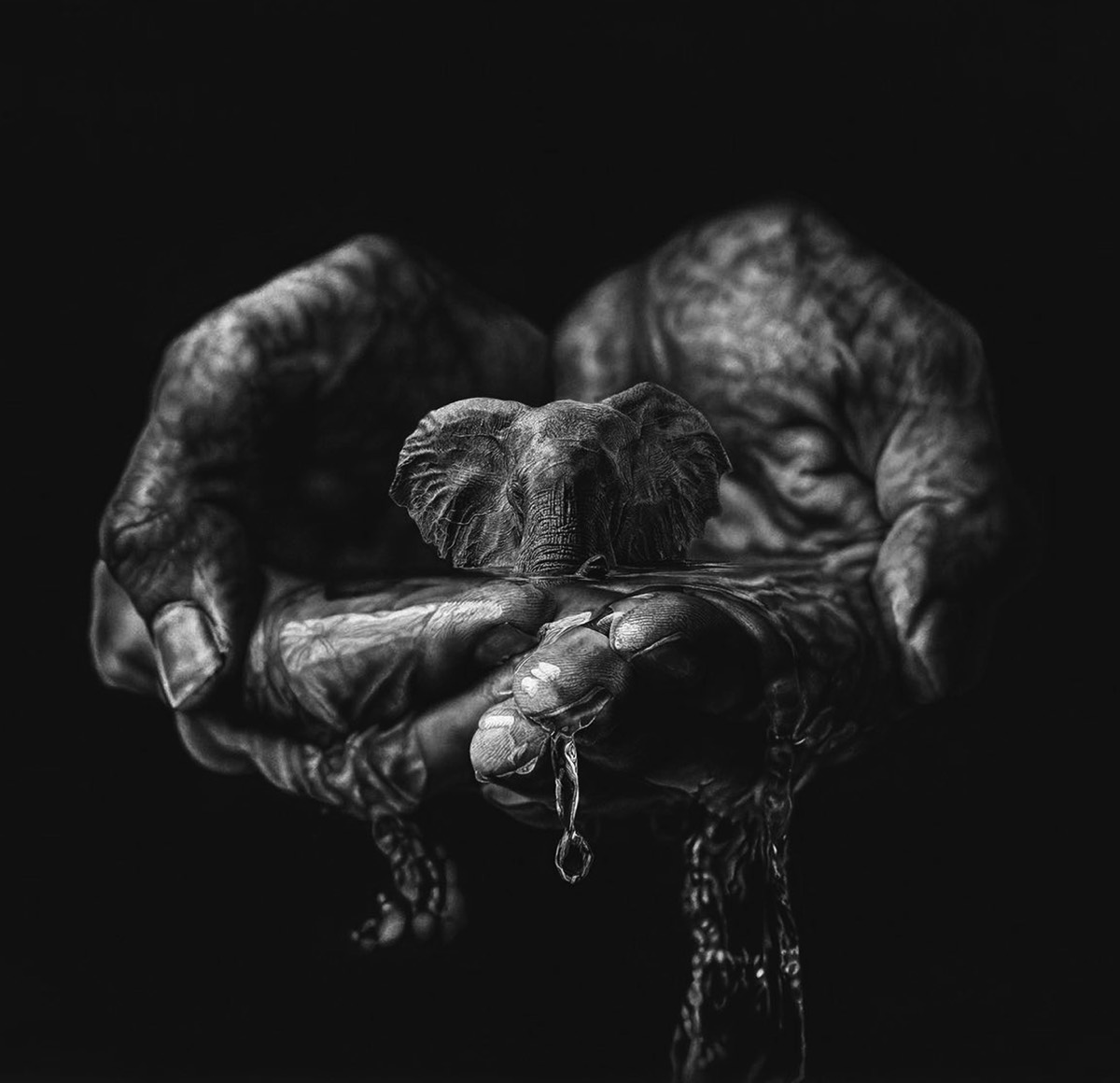 Who is Jono Dry? Tell us briefly about yourself.
I am 29 years old, I have been practicing pencil drawing professionally for the last 9 years and I now live and work in Cape Town.
When did you first realize your passion for art?
I've always loved drawing and would spend a fair bit of time as a kid drawing cartoons with friends. When I was about 12 my mother showed me a book called "Anatomy for the Artist" with pencil illustrations of human anatomy. I think I fell involve with drawing when I started studying that book.
Your work is stunning and your talent seems to be limitless. At the same time, you are a self-taught artist. How and where did you learn from? How long did it take you to perfect your craft?
Thank you! I took art as a subject in high school, I learned a lot from my teachers, but I also was very competitive with my friends, we would try out do each other with art projects and the three of us pushed each other and taught each other. I don't think I'm near perfecting my craft though. There is still a lifetime of things to learn.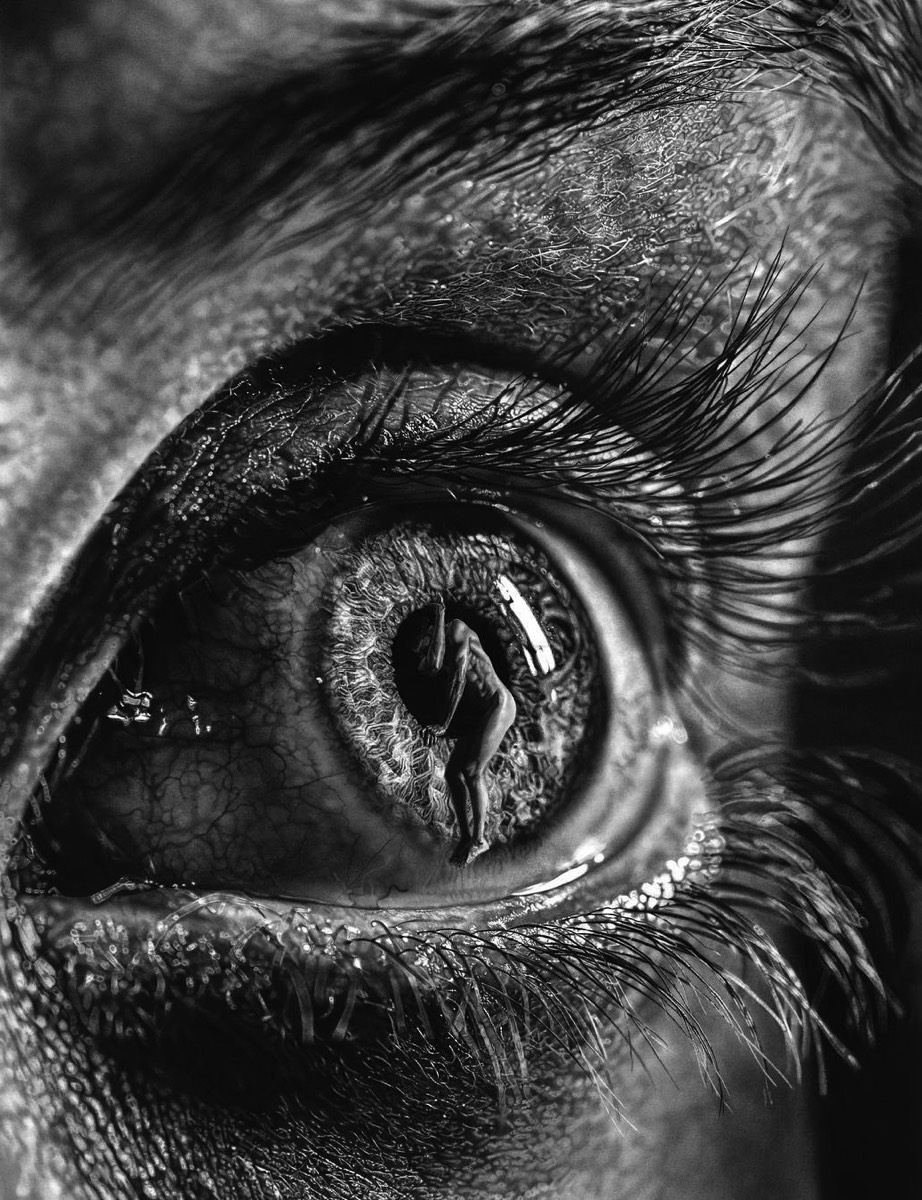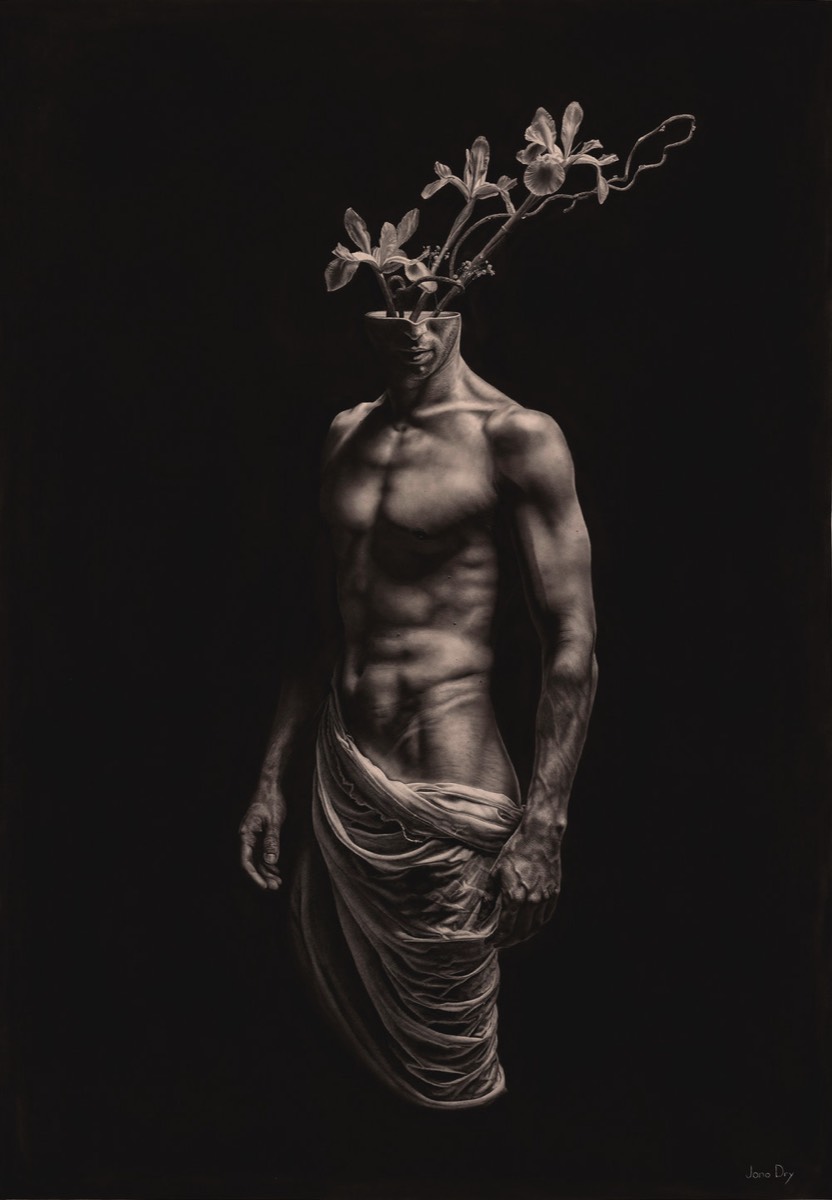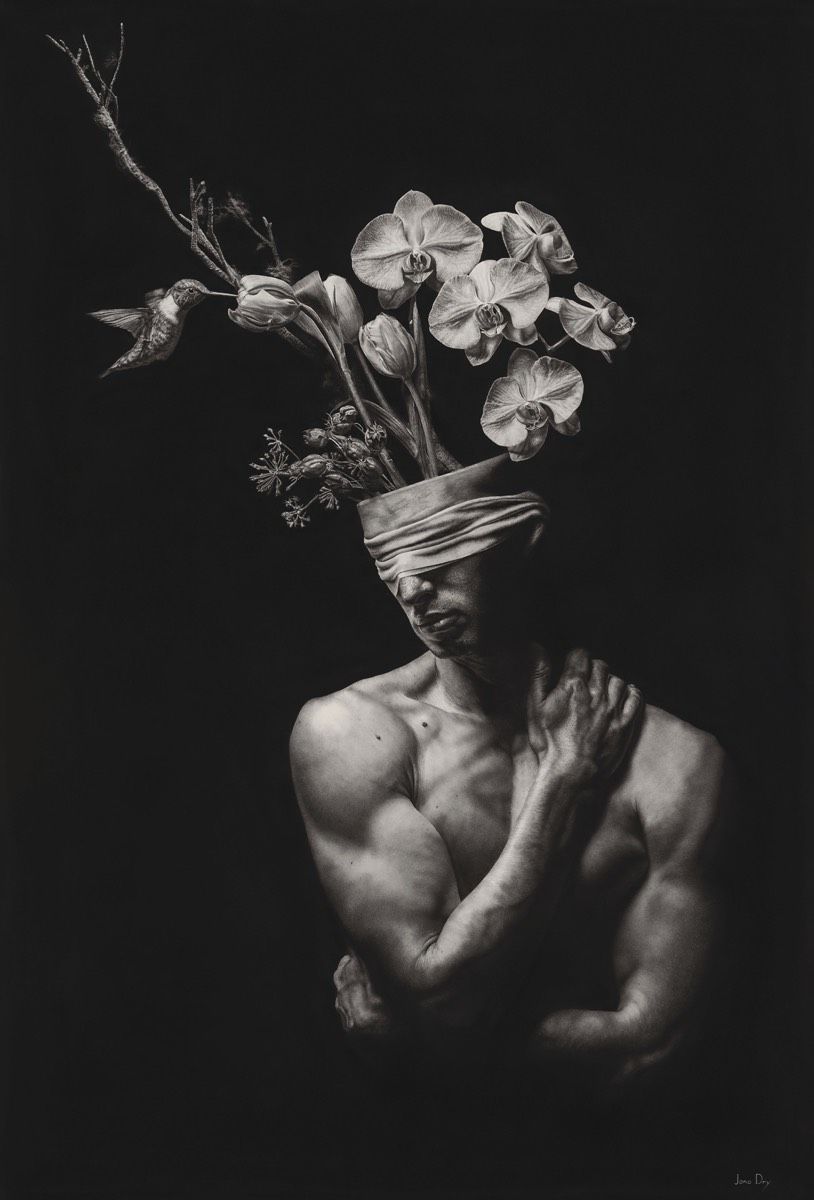 How did your style evolve through the years?
I think I have become more polished, and more mature with my work. If I look back on old work the lack of subtlety stands out a lot to me. Technically I have slowly progressed but emotionally and conceptually the work has also slowly gotten a bit more sophisticated, at least for me. I'd like to see myself become more relaxed though. I'd like to try to express the same things but with only keeping what's important rather than conveying every detail.
You mainly work with graphite on paper and board. What are the challenges, unique features and advantages of this medium?
I work exclusively on watercolor paper now, a big challenge was finding the right paper for the kind of work I wanted to do. Getting very dark tones in graphite is very tricky. It can be very reflective and unforgiving with showing streaks in the paper if you press too hard. But on the positive, it's a beautiful medium for subtle textures and details. It can be forgiving with erasing and highlighting if you draw with easing in mind. The pitfalls of graphite can also become the features, the reflectiveness can be something you use when you want to express details in very dark tones. The work reacts strongly to light and so you can play with what the viewer see's when they look at the work from different angles.
Your art erases the boundaries between hyperrealism and surrealism. You are visual alchemist creating a new reality with your mind and bare hands. What are the limits?
That's exactly why I wanted to break out of the hyper-realism and move more into surrealism. The only boundary is that it's 2 dimensional. But as far as concepts for images, there are no limits. This can also be a bit crippling when I'm trying to think of something to draw with no real boundaries.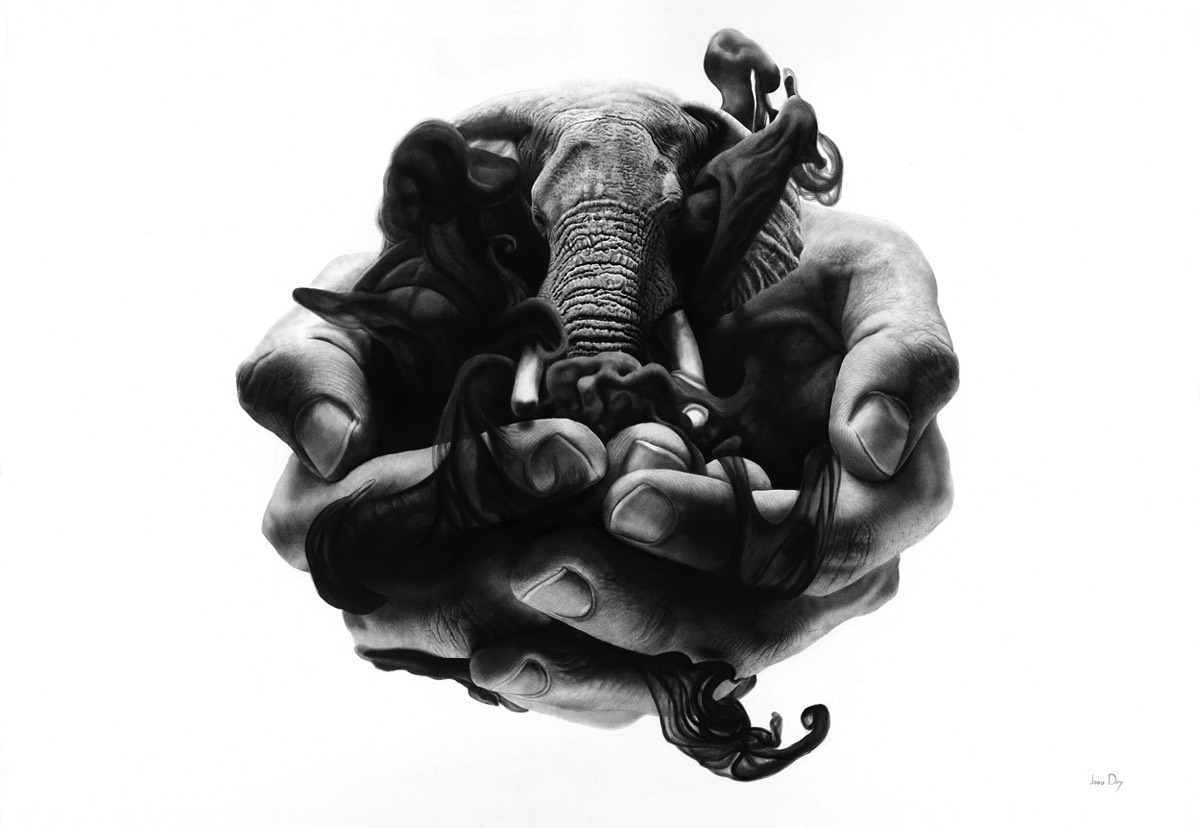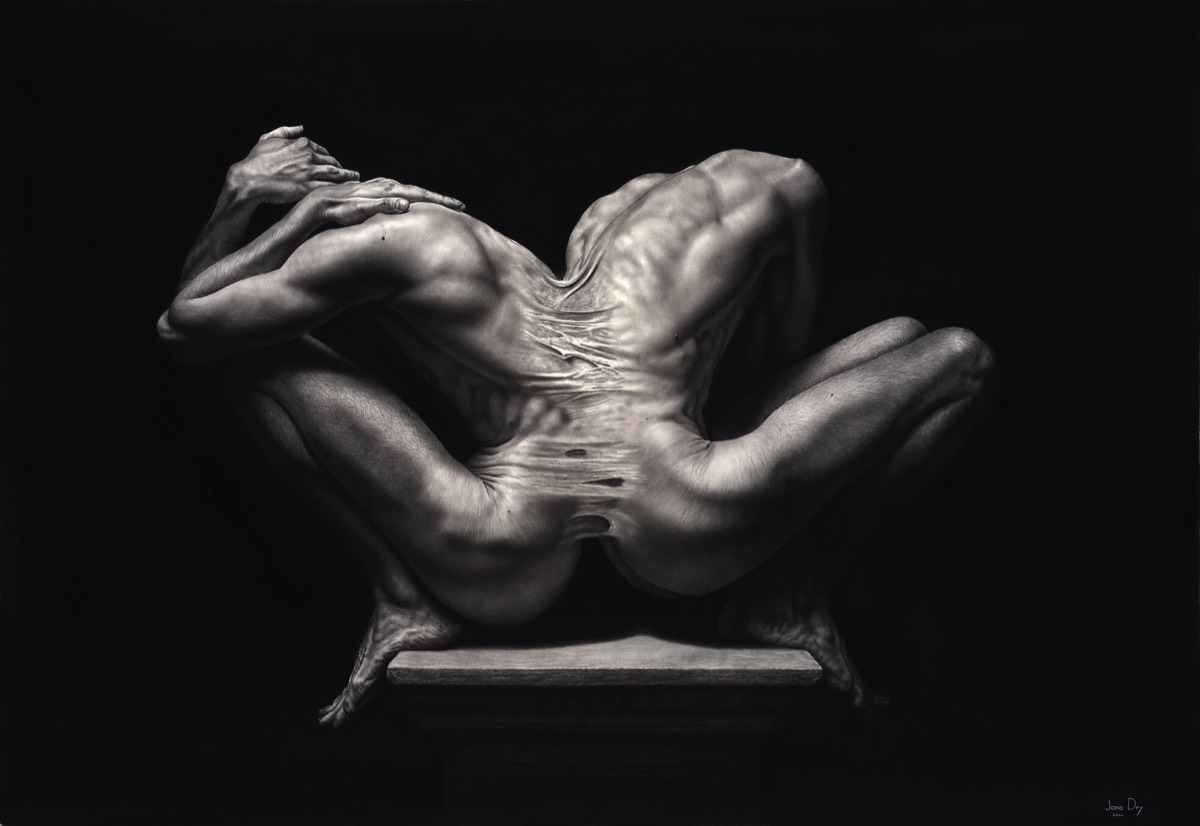 The realistic details in your work, ranging from human muscles to water in motion, are spectacular. How do you create an image? Do you use live models, reference images or is everything in your mind?
I work with models first, taking many reference images to try and fall into the planning I had in mind. Then depending on the features of the drawing, I'll try to get all my props into the studio and get my lighting to match my model before I compose the final composition and work from that as the photo reference.
How long does it take you to complete one of your works?
Lately, I have been enjoying working very large, at 164cm x 114cm. It takes anywhere from 2 weeks to 2 months to plan a drawing and then another 2 months to actually draw it. It's hard to put into a box like that, though because of some times through planning one drawing I end up with 2 or 3 concepts I can draw from.
Briefly guide us to your creative process, from conceiving an idea to the finalized drawing.
I begin by planning my work, it takes so long to complete a drawing that I have to be completely sure that I am happy with what I am working on. The planning process includes taking loads of references photos in my studio or out on location. I hire models to help me figure out the poses and lighting I want to use in the work as well as a growing collection of props that are recurring in my work and create a bit of a visual vocabulary. I then start on the physical side of the artwork, cutting a large piece of paper off the roll, using gum tape and water to stretch it and get it flat. I use a grid for my outline sketch. On these large drawings, making a mistake here can cost me days of work, so once my outline is perfect (depending on the drawing) I'll black out the background with a heavy layer of graphite and take care not to dirty the areas that will need details. From here I'll pay attention to lighting and shadows, working over the whole drawing fixing any errors that don't feel right to my eye. Each new texture I encounter has its own way of being solved and often it's an experiment to try to see how best to get the pencil to represent that texture. Sometimes I'm lucky and it works out easily, other times I have to redraw a few times before I find a way to represent the texture I'm going for. It sometimes takes months to finish a drawing and I go through a whole array of emotions towards the work. I fall in love with it and resent it a few times over. Sometimes I abandon it for a couple of months if it drains me too much and takes it out again when I have built up my confidence again.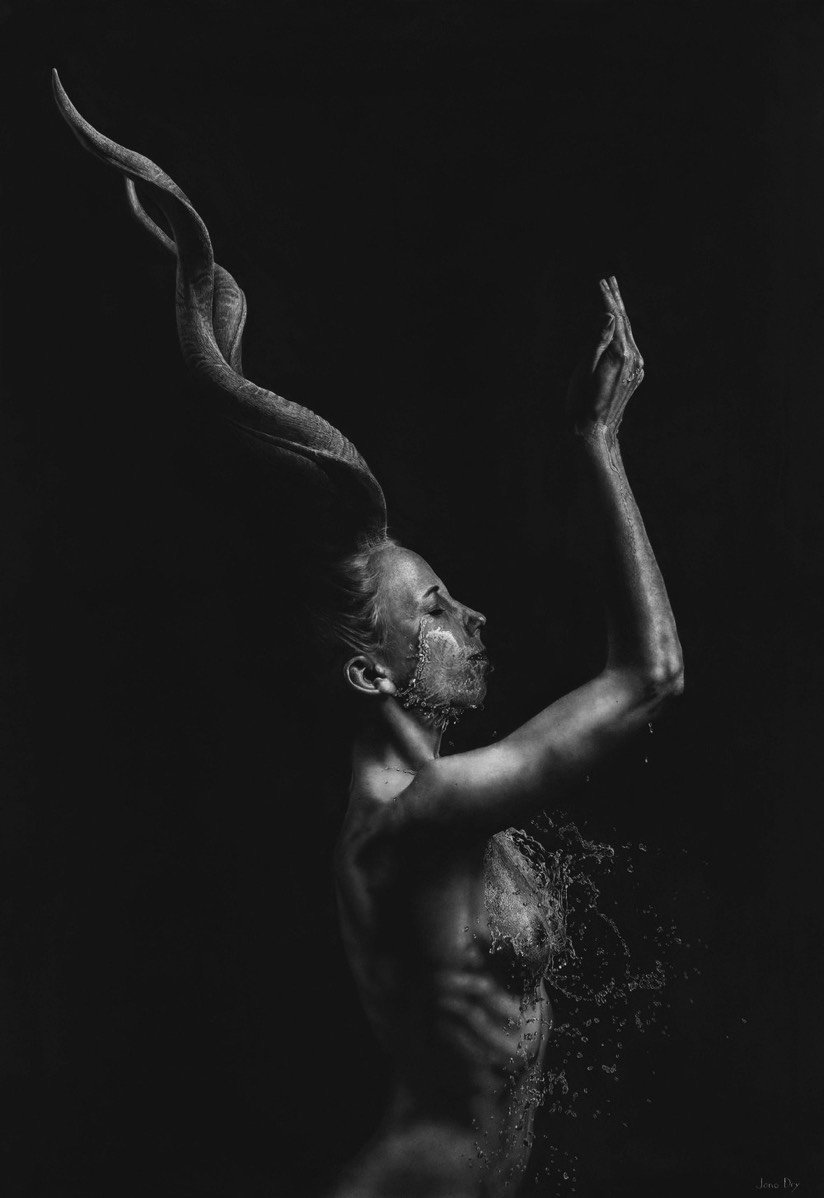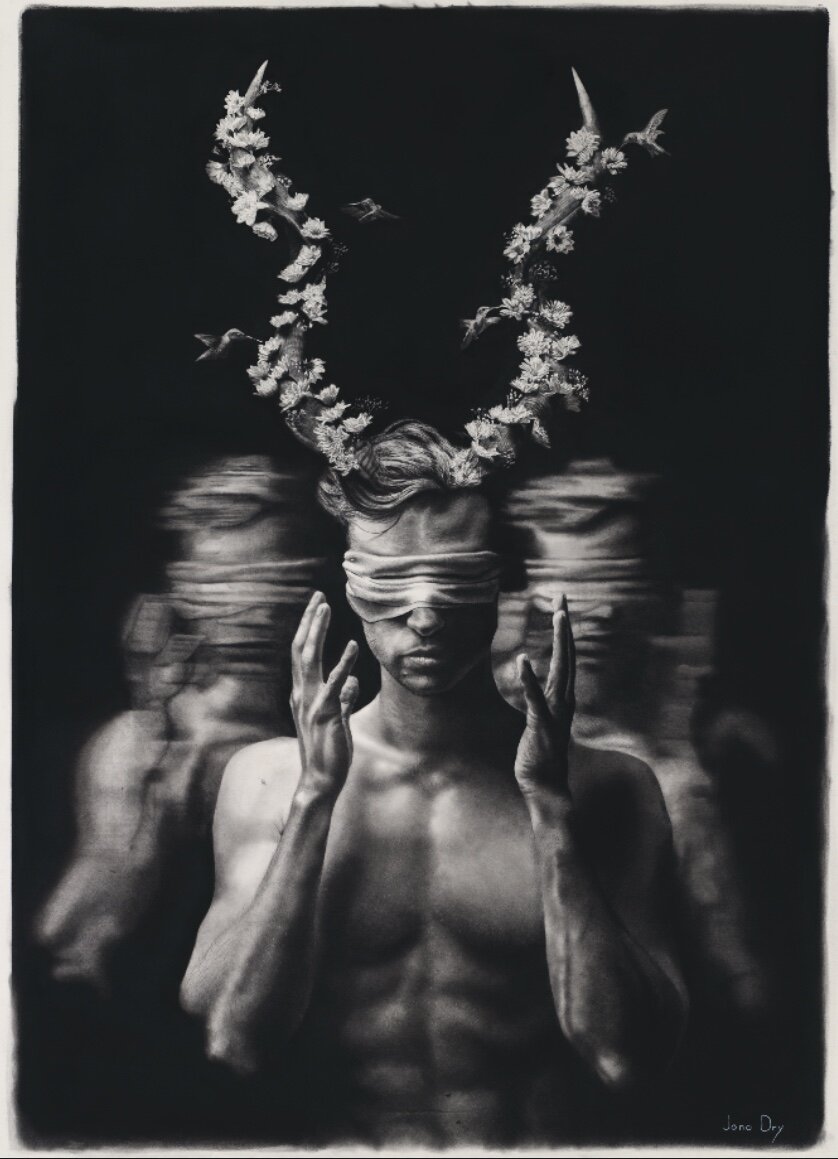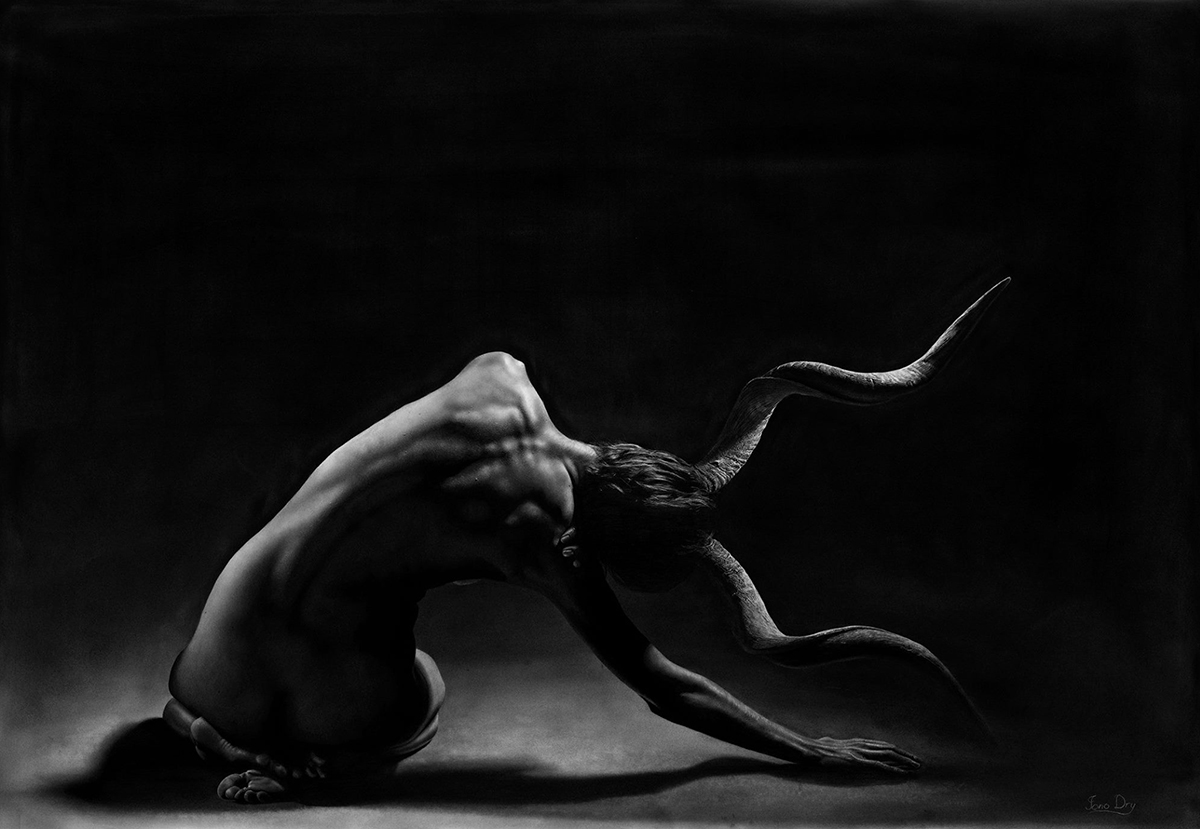 These days, social media provides an unparalleled opportunity for artists to connect to their audiences. You often post beautiful behind the scenes time lapses of your work in progress. What is the feedback from your followers?
The feedback is amazing, I think being able to see how the work is created is important especially with hyper-realism. Often people don't believe it's drawn and having a time-lapse of how its done goes a long way to showing just how much time goes into creating a work like this. I'm then bombarded with questions on why I'm doing certain things, like wetting my paper before I work etc.
What does the future have in store for Jono Dry?
I'm not sure, I have my own goals in mind, but in my limited experience, things can change so easily and its best to just go with the flow. No matter what I will just enjoy learning as much as I can. I will be creating things as long as I live and whatever happens around that is anyone guesses.