"I try to interact with context, so I place in the streets elements and characters that belong especially to the streets. I like to show things and people that society aims at keeping hidden: homeless people, smokers, street kids, bench lovers for example"

Christian Guémy, also known as C215 is a Parisian street artist focused on stencil graffiti. Born in 1973, C215 started spray painting in 2005 and is today one of the finest, and most productive stencil artists on the street art scene.
Please briefly tell us about you.
I am a 45 years old portraitists using stencils and painting in the streets
How did you initiated as an artist?
I spent years practicing hiddenly then decided to go in the streets with stencils in 2006. Never been to any art school.
What are your artistic influences?
Ernest Pignon Ernest, Ben Vautier, Caravaggio and many others, from classics to the abstracts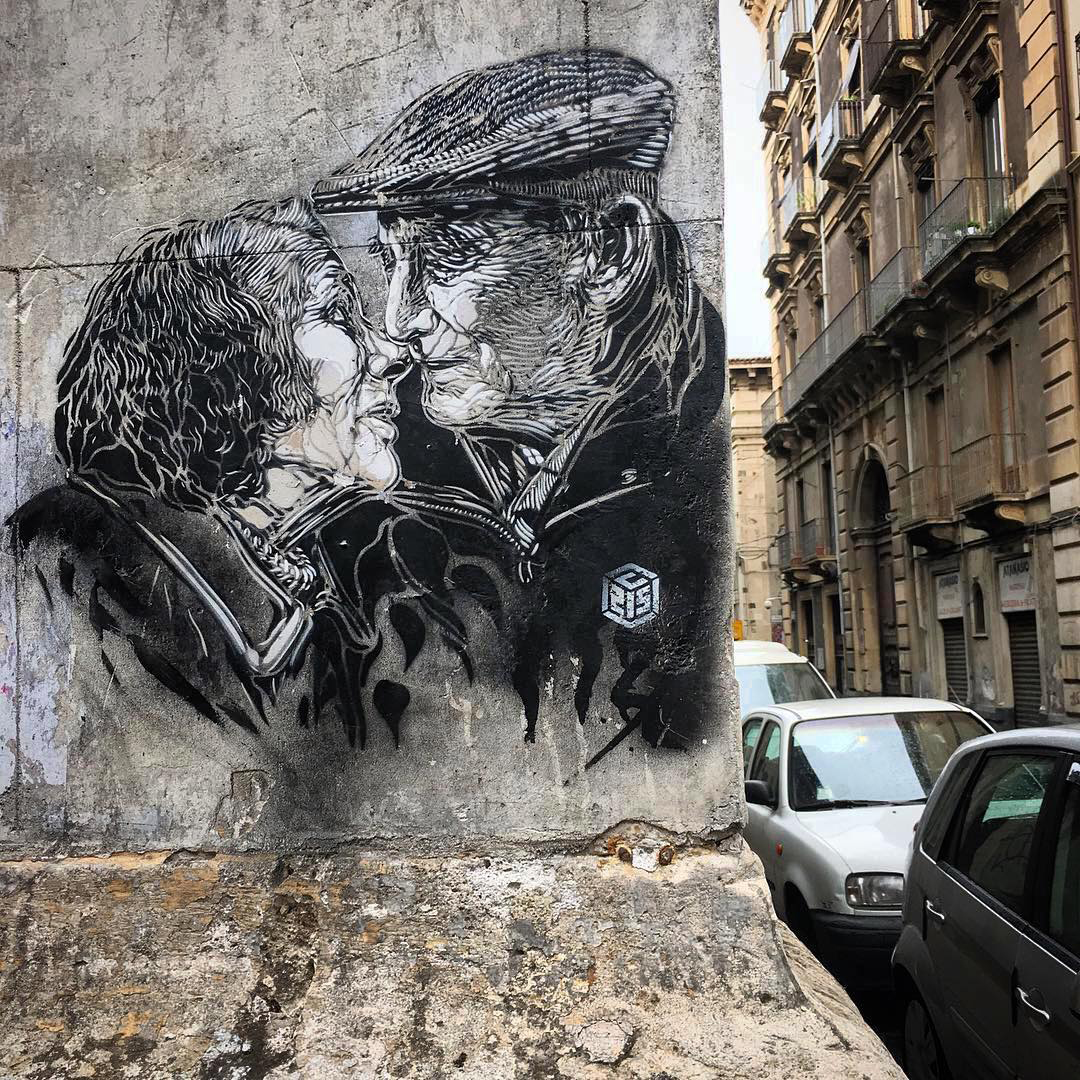 What distinguishes street art from other forms of art?
It is a form of art speaking about freedom: uncommissioned art bursting out in the streets, pointing out the street poetry
You have developed an exquisite graffiti technique, with multi-layered stencils and intricate detailing. Can you tell us more about it and how it evolved over time?
I worked that way integrating bridges in my design to have strong stencils... it was very new in 2006, and detailed portraits as well. now most of the kids beginning do through that style and I am proud of that
Your portraits stand up against the injustices of modern society and draw attention to those that are often forgotten or excluded. What is the message that you try to transmit?
Just trying to give a shape to my emotions. I am very angry when facing emotions
You have become a global artist, with your creations painted on walls of cities around the world. What do you feel about your international presence and how do you chose the countries in which to create your works?
I live, never planning. I am traveling a bit less now.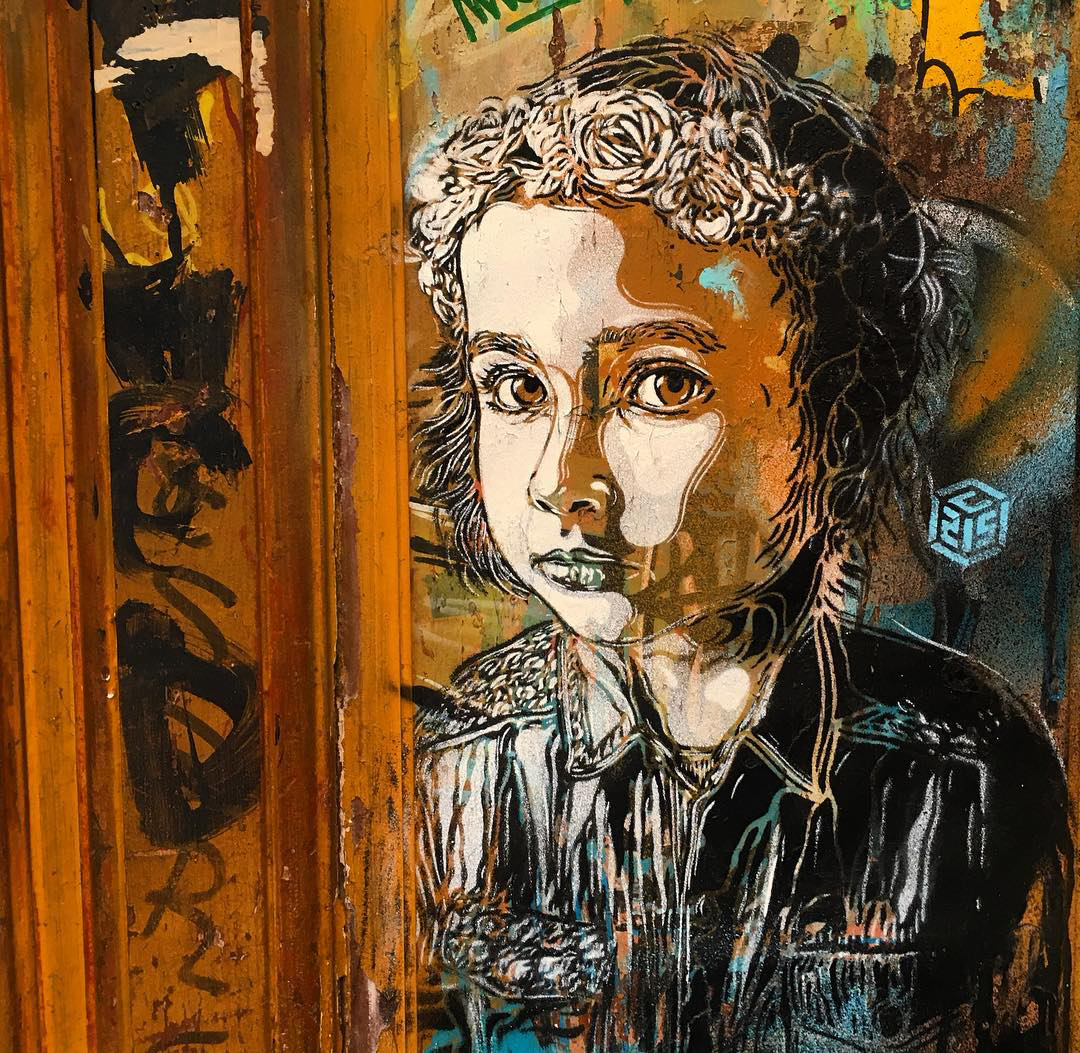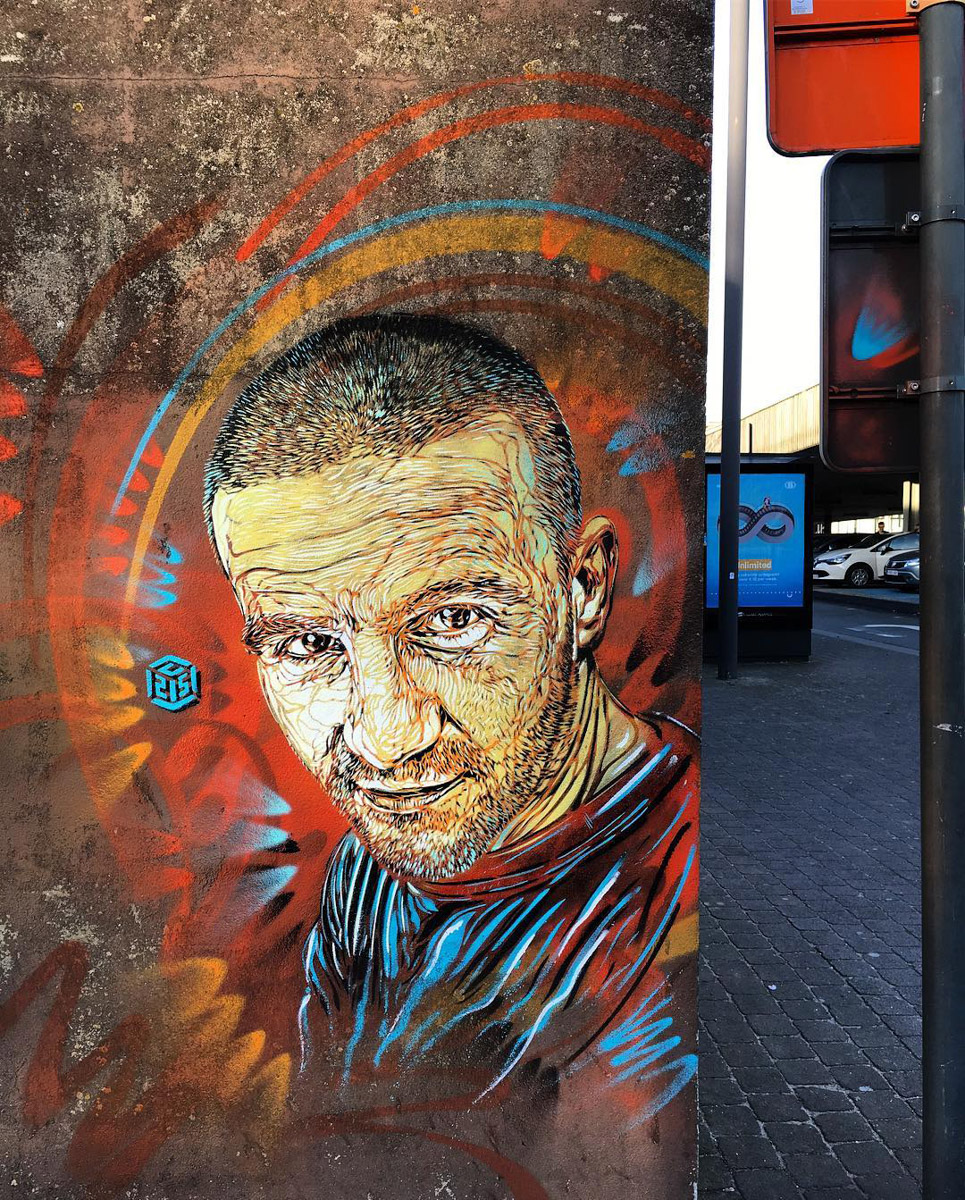 You have also ventured into media art and installations such as wood and canvas. Your work is also exhibited in galleries and museums. What does this step represent in your career? How does it complement your street work?
It has always been existing. My first museum exhibition was in 2011…
There seem to be no limits for your creative undertakings. You also write and publish poetry. Do your paintings and poetry complement and influence each other?
C215 was a poet nickname. My poems explore the same subjects and feelings. Painting is a silent poetry said Cicero.
What should we expect from C215 in the future?
Now i am exhibiting within the French Pantheon monument. In November i have a project with The Invalides, another important French monument. I am very happy