Russian contemporary pictorialist photographer and painter. Katerina Belkina digitally manipulates many of her photographs to appear as paintings and often uses herself as the model in her work. Her artworks have been published and exhibited internationally.

Early on, Katerina knew about her exceptional talent to see the world through different eyes. Born in Samara in the southeast of European Russia, she was raised in a creative atmosphere by her mother, also an artist.
Her photographic work is strongly influenced by the painting. It focuses entirely on portraits, self-portraits, and lately in scenarios that illustrate fairy-tales. Katerina allowed herself to be inspired by the tales to create her interpretation of them. Her images, as far as their permanence is concerned, are to be situated between the written and the oral tradition. On one hand, they obviously visualize the story, on the other, they do not limit the viewer in his /her imagination.
How did your upbringing, early life, and first steps in the artistic world help you evolve into the artist you are today?
I am from a creative family; I was surrounded by art and all that goes with it. Well, I was destined to become an artist. All my imagination, addiction to live in my own fantasy world, it was necessary to apply it somewhere. I didn't't do anything so special, I just was going with the flow, not being deliberate with my life, my choices. But I always had an uncontrollable curiosity and huge deposits of creative energy.
Joy, anger, hatred, enthusiasm, despondency, indifference. Human emotions take shape. From the very beginning of my first steps in the artistic life, I liked to explore the psychology of human relationships with each other and with the world. Disassemble in parts the reasons for certain emotions, feelings. To strip apart the big picture, detail by detail, and then to make my own kaleidoscope. The feelings are abstract and therefore it is so interesting for me to look for new forms for their visualization. I would call my activity a philosophy expressed through visual images, where the main thing for me is aesthetics, as the science of the contemplative attitude of man towards reality.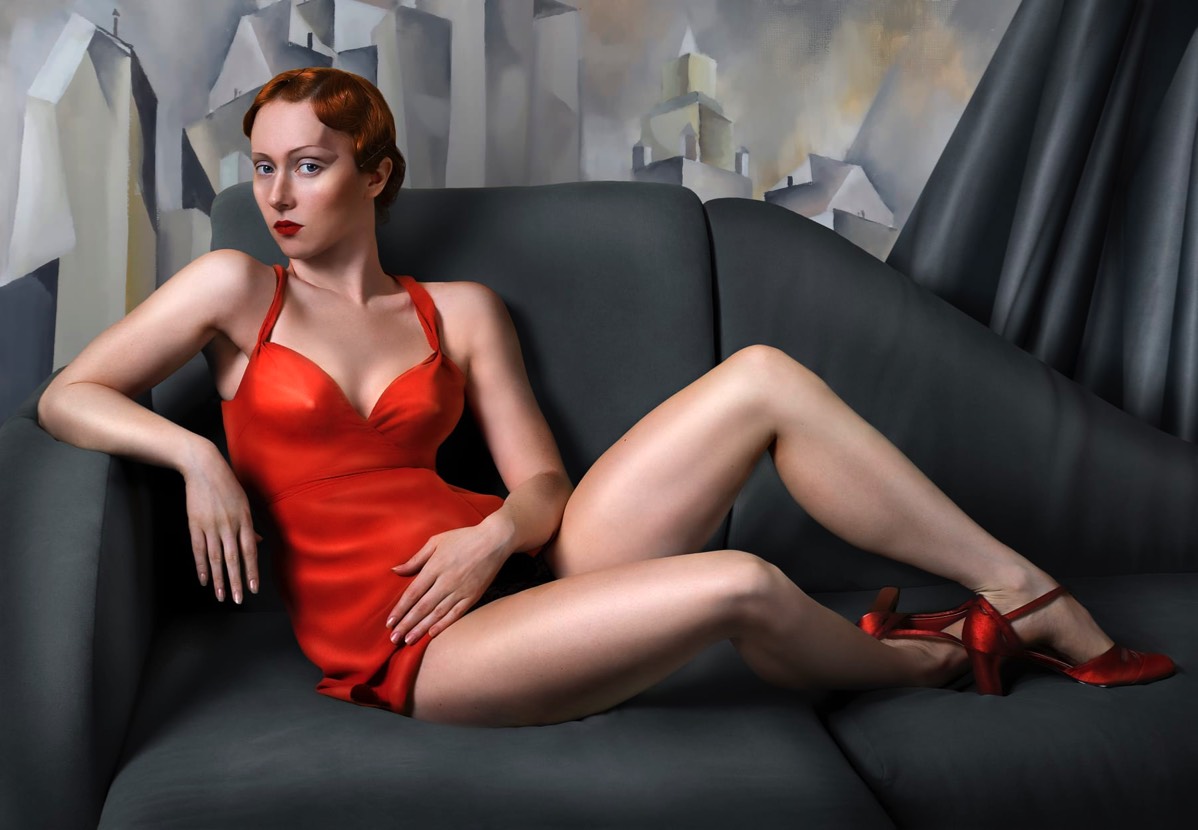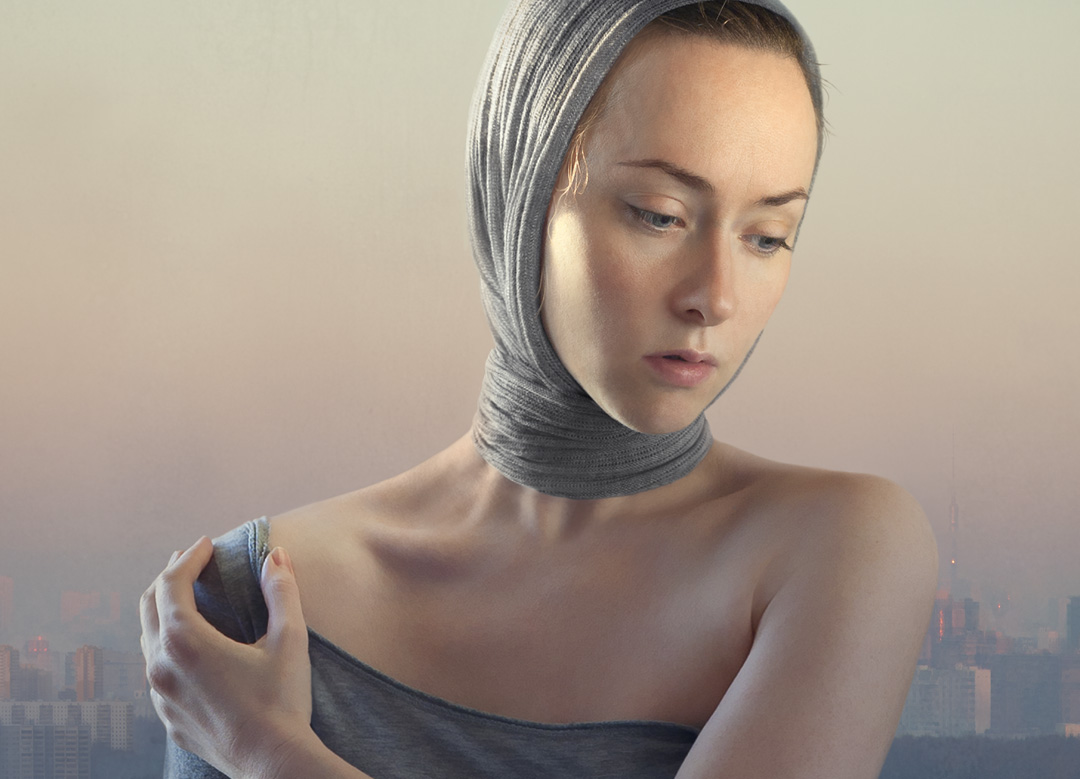 You have created a unique artistic style, which lives at the edge between photography and painting. Tell us about it and how you developed it.
I was always drawing and making photos. One day I got a digital camera and tried to combine them. I liked the result so much. The real photograph was always too real for me and just drawing was too conservative. From that moment I realized that I could construct my own worlds!
A passion for classical art and an interest in everything new: technology, discoveries, experiments led me to the kind of mix media that I work on. I take color and create air as an element of space like in painting. And from photography, I take reality, character. The origins of my style have roots in a long tradition of artists – collage. In this way, the characters are combined with some space. In the next step, I select the brush of the graphics program. This is a delicate and accurate instrument that allows me to create a light, weightless atmosphere similar to a dream one.
A distinctive feature of your works is that you are often the main model. A key to the power of your creations is that you not only excel as a photographer but also as a character, displaying remarkable theatrical skills. What are the challenges of such a dual role? What are the creative opportunities of having two channels of expression?
When a photographer works with a model in art, he or she should go very deep into communication. In other words, you should to go deep into the soul of a person. Sometimes (often) it's not polite. But if you are too polite, then you can't create a truth, because you should explain your feelings, your emotions. And a model should accept it. This is an unsolvable problem for me.
Therefore, I take myself as a model. Also, there is another reason. I was choosing between two paths in my childhood: to be an artist or to be an actor. Finally, I mixed them.
Now I have my own theater, where I tell the audience about various aspects of life, express myself as an artist through different characters. So, I don't see my works as self-portraits. This is the acting job, playing characters. Also it's a way of saving energy and buying time. To communicate with any model costs a lot of resources, power. So the problem (self-portraying has its difficulties) has become a source of inspiration and some part of my style.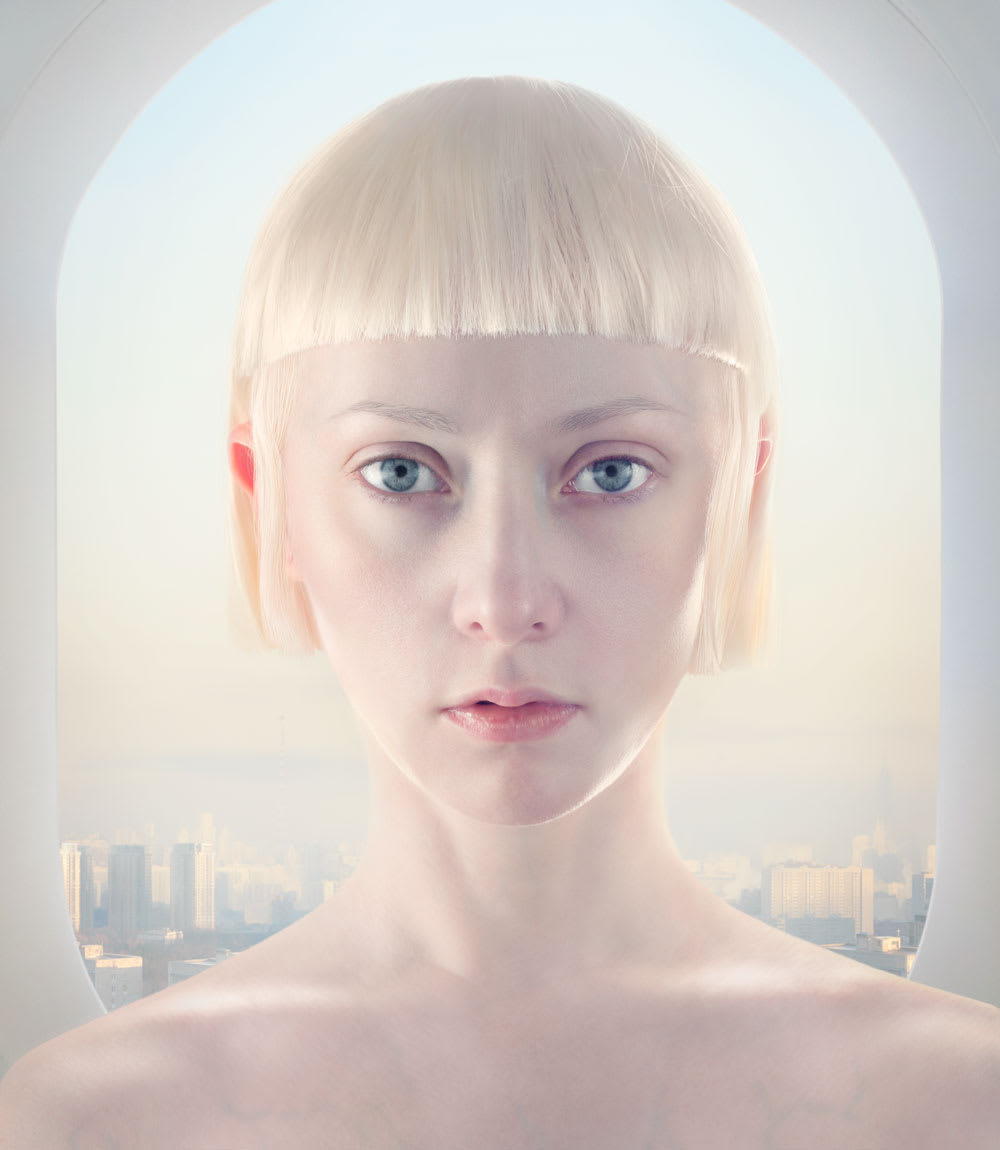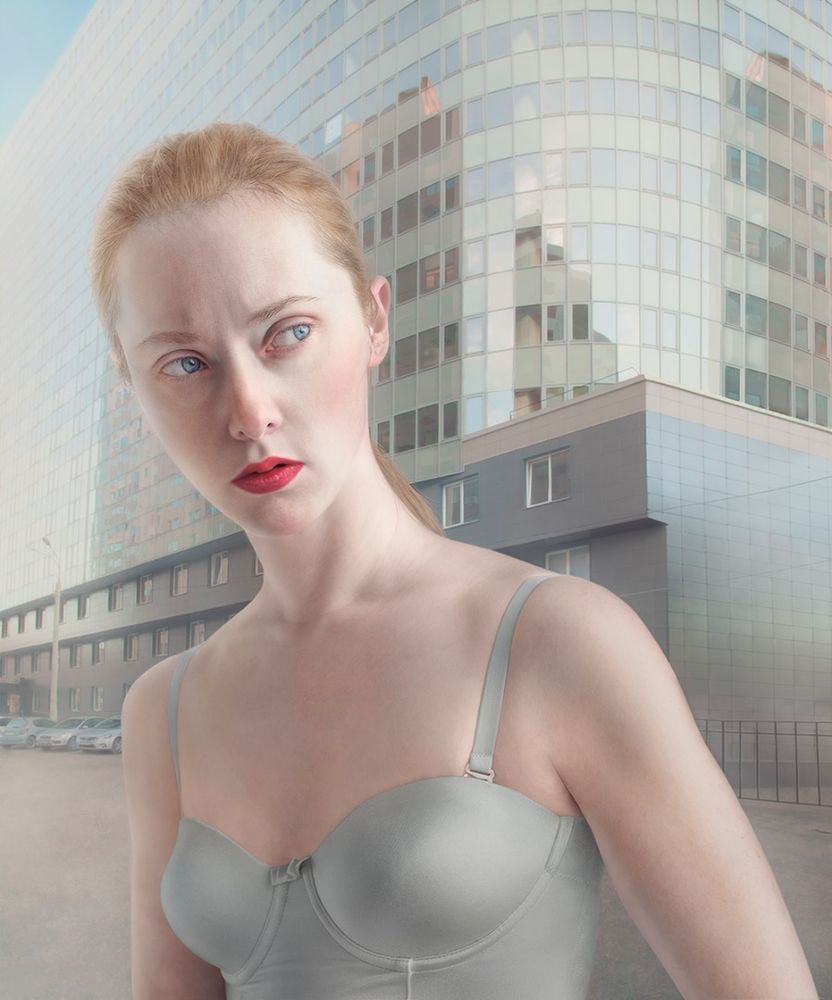 Some of your works pay homage to renowned painters such as Modigliani, Picasso, Gauguin or Degas. Tell us about your modern interpretation of their styles. Do you feel there is a timeless connection between the artists past and present?
I came to "Paint" following my art instincts. My choice of the inspiring artists was determined by long-standing affection for their creations. Then, I became interested in the sources of inspiration from both sides, the artist and the model, intertwining, opposing, conflicting and working for each other. It was fully an experiment.
This turned into an opportunity to learn more about myself ... through an attempt to trace the process of creation of world masterpieces. Besides, it is interesting to study the technical side of creation, to see the way my favorite artists were working. It is so great to watch the well-known paintings transform into something new, something inside me. It is so exciting to combine the two techniques and two arts, photography and painting.
At that moment, nudity was an essential stage of my emancipation as an artist. What occurred while I was working on "Paint"? My trapped sexual energy happened to be released. Not that I had been ashamed of my body and my sexuality before, but I had been concealing it. Now this series seems to me fluid, gentle and simple in implementation, but at the point of creation it was an overcoming.
Your series "Revival", which won the Fine Art Photography Awards (FAPA), evokes the Renaissance and a return to spiritualism. What is the importance of this journey into our inner selves for the modern world and how can art help?
With all due respect for the pop culture as a period in the history of art, my and not only my interest in it begins to fade. The crude materialism weakens, and humanity more and more eagerly turns towards humanism and spiritual advance. This affects the interests of people. Self-education and self-discovery are becoming almost major 'hobbies', if one could call them that name. Being an artist, I cannot help but respond. In these new sentiments, I see a perfect opportunity to talk about what is happening with the world and with me in particular.
Material growth is impossible without spiritual development. Our faith in higher powers and predestination is such a vital need of our psyche that people look for its new incarnations or try to transform the existing ones. And since these searches occur from time to time in our history, this cyclically takes us every time to a new level.
In our evolution we got the ability to read and understand visual images so much earlier than the ability to read and understand texts. This ability is so ancient and one of the most basic ones. Nowadays, in our modern world, we get and perceive a lot of textual information, but with the same speed we are losing it. I think visual images are a direct way to our feelings and they can very strongly influence our minds. That is why art can do a lot and it must create (and always have created) ethical standards inherent to a particular time.
You received the prestigious Hasselblad Masters Award in 2016 for your work "The Sinner". What has this recognition meant for your career? What is the concept behind this piece?
I created "The Sinner" specifically for the contest, dedicated to the life and work of the Cranachs. My choice fell on "Christ and the Woman Taken in Adultery" by Lucas Cranach the Younger. It depicts the very moment when Jesus stops the crowd ready to stone the adulteress, saying, "He that is without sin among you, let him first cast a stone at her". Out of the whole picture, I chose a fragment with the woman. Her face and look are amazing. The idea of a modern interpretation of her image occurred immediately. By a happy coincidence, I was pregnant at that time. I thought, "That's the very moment of duality!" We are all sinners, easily committing our sins almost every day, but at the same time, in each of us there is that very particle of purity, symbolized by the baby in the womb.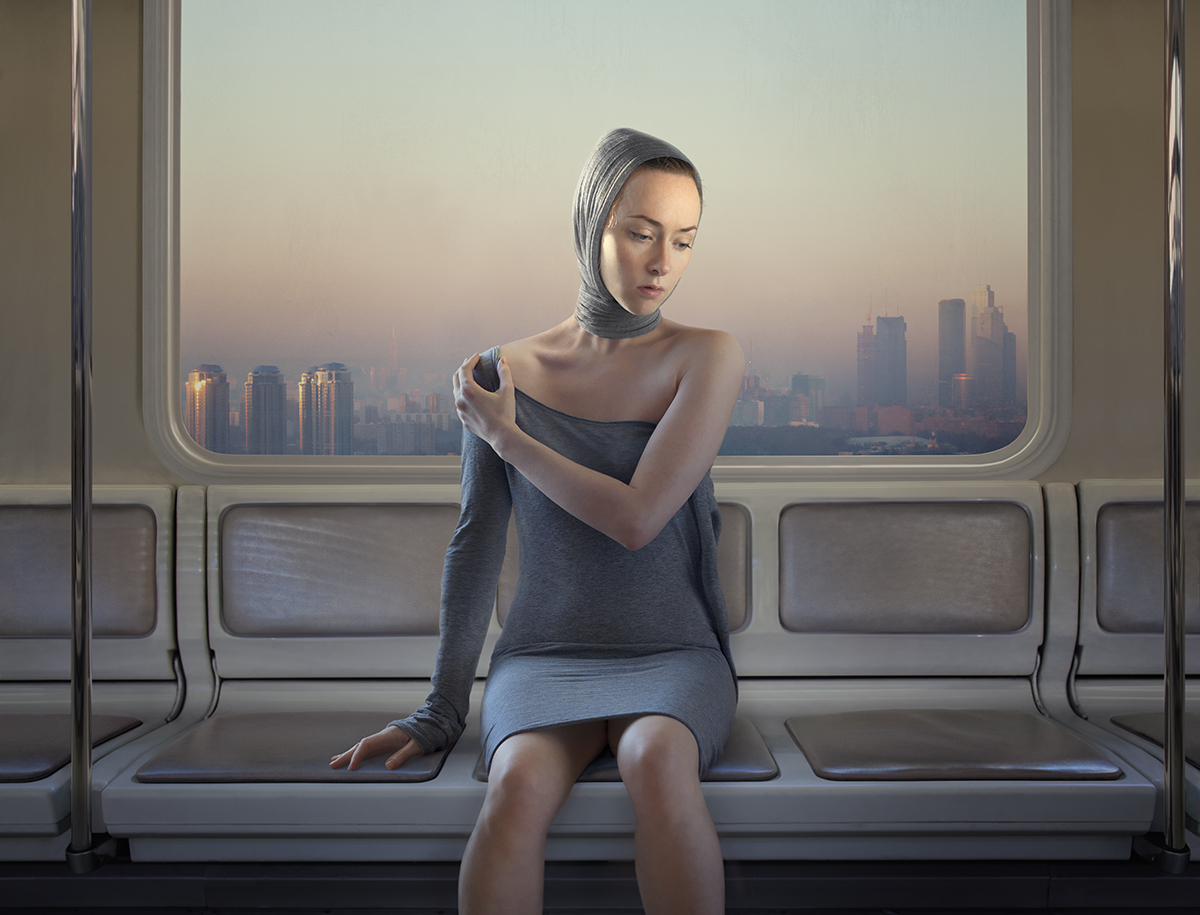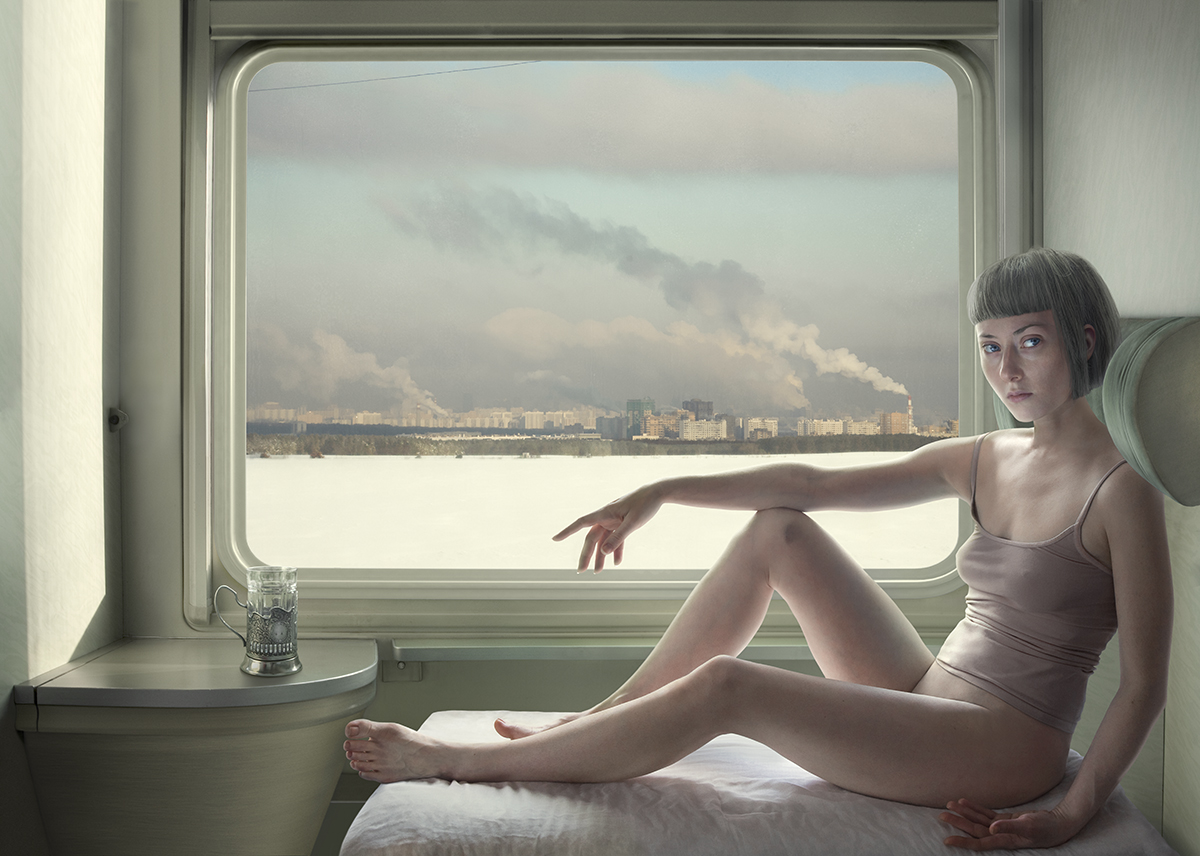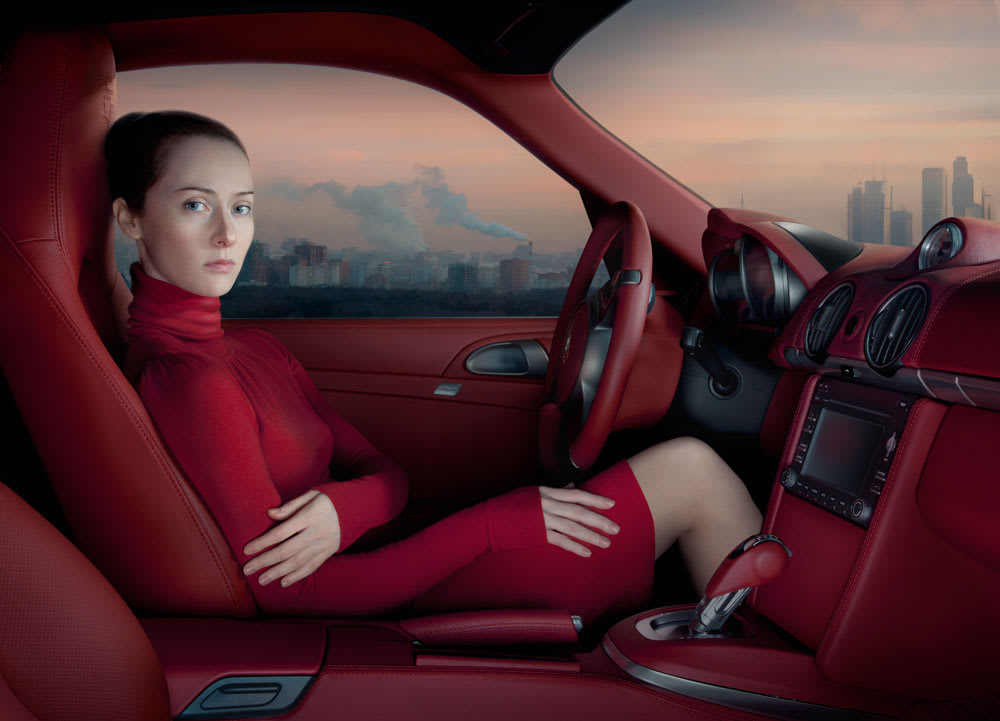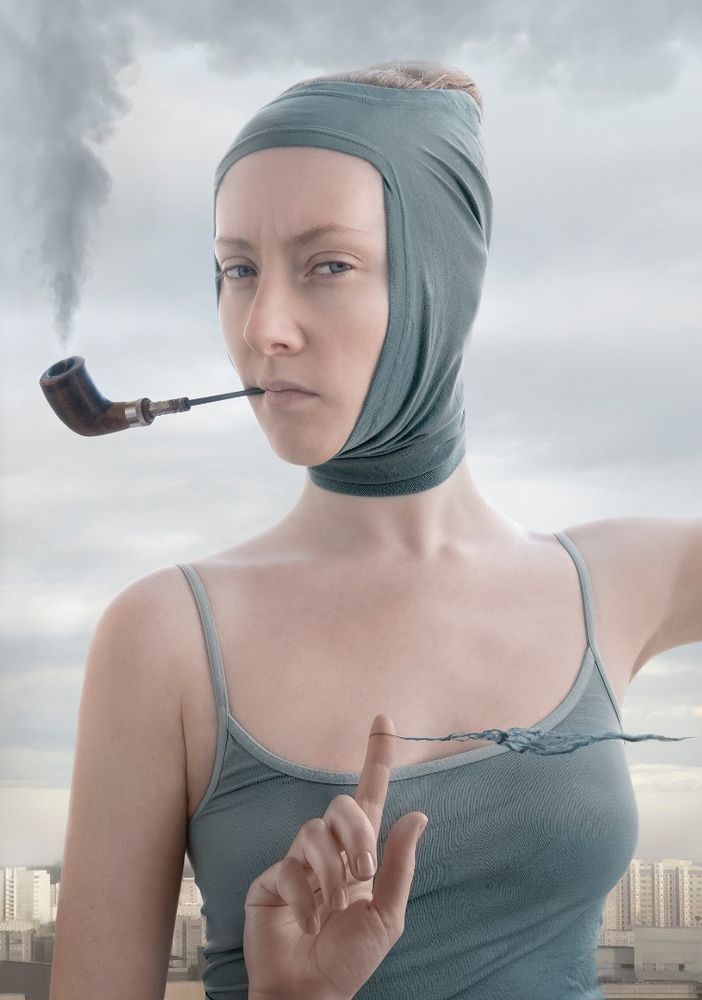 Your recent series "Dream Walkers" offers your personal interpretation on some traditional fairy tales. What is the relevance of these stories for society and what message do you want to convey with them?
I would like to say this is not my interpretation. I prefer to call it illustration of real original fairy tales, which are very far from sparkling and stereotyped iconic images that come to us with the first associations. I wanted to show them very close to reality, as if these stories were happening here in front of our eyes. The project consists of two parts: "Dream Walkers" – a depiction of scenes of transformation; passing to another world of the heroes of famous fairy; tales written by Grimm Brothers – and "Magic Things" – catalysts objects (magical things from fairy-tales) as well as installation as a transfer from this reality world to a world of fairy-tales. These two lines are combined into one whole thing. Nature, where actions take place, is in close connection between past and present. These places where my dream walkers wander around can probably be found these days. All of us are wanderers, strangers in our lives. All of us choose our own way and set our own goals. This is, by all means, a personal story but, to a certain extent, this is a story of a modern man. The key goal of both parts is to create a fairy, unforgettable atmosphere, a wrapping view into the fantasy and in-depth world of German folklore and fairy tales, as well as depicting how our world is arranged and some moments of life-travels.
I think a modern European society that has chosen a multi-cultural approach is developing so rapidly that it is simply unable to cope with accompanying tasks. One of the existing fears of the society is a loss of country's identity and its national charm. Culture in the society is a basic element of development and control at the same time. There exists an opinion that a vast majority of migrants coming to Europe are not interested in the European culture at all and that geopolitical interests should be protected in order to observe this very identification as well. Because of this, it seemed to me, as an artist, that it is high time to demonstrate one of the ways to eliminate tension in the society and re-adjust a public's focus from keeping of national borders to expanding the national culture.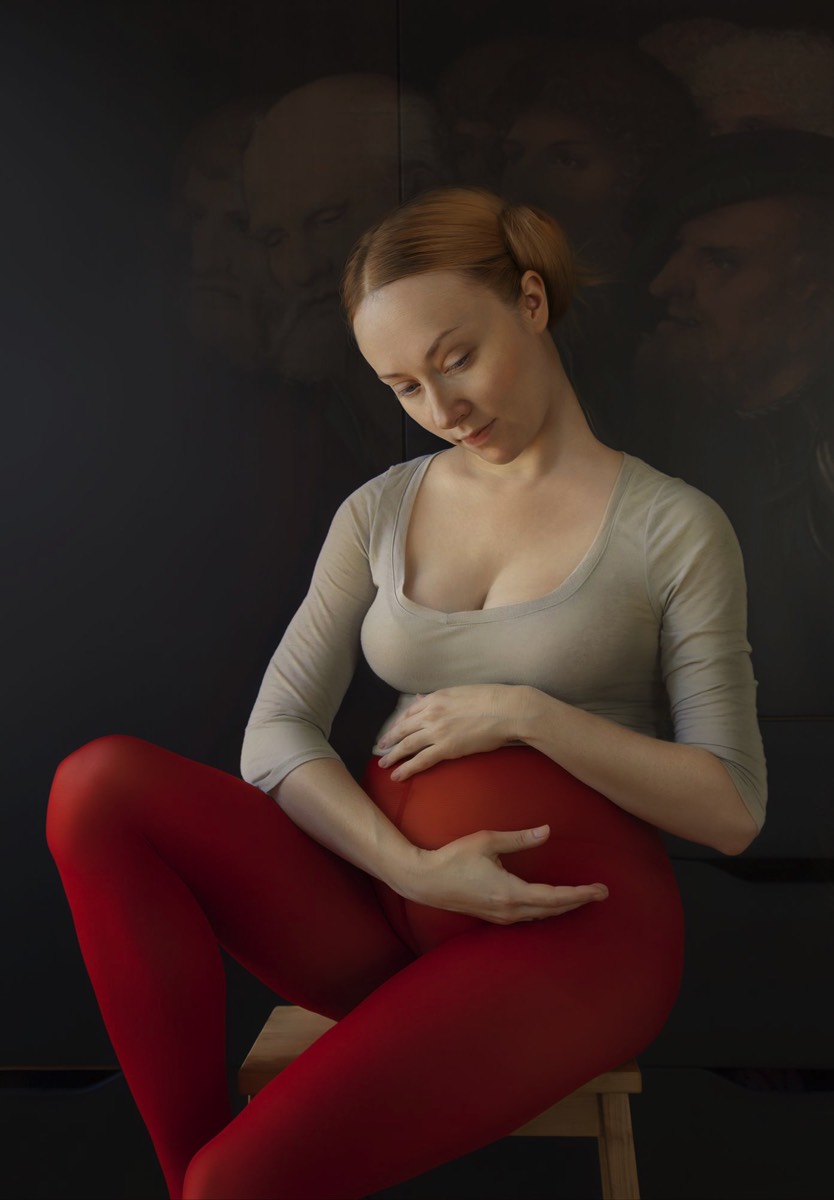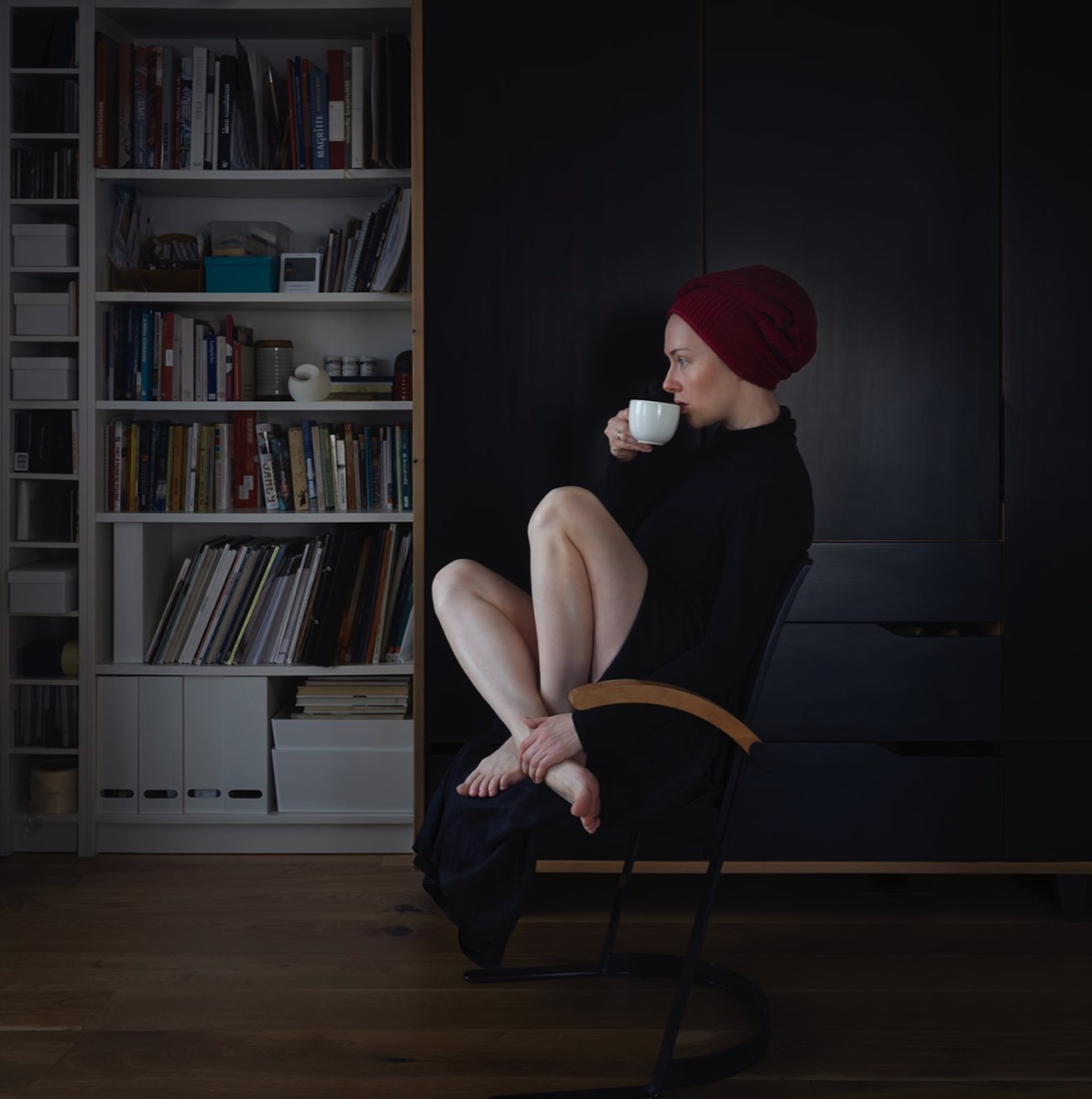 What other artists influence and inspire you?
If we talk about my inspirers and characteristics of artists, then let me tell you three names. At first glance, they are not quite from the fine art category, but to me this is true, pure art, we just cannot hang it on the walls: David Lynch, Hayao Miyazaki and Pina Bausch. Well, such a set may seem strange. They are all completely different, unattainable planets, but I definitely consider them my mental teachers and masterminds. I mean here not even visual images created by them, but what they brought to the world.
What excites you and keeps driving your quest for new creative horizons?
I came to the conclusion that only my creative creation matters. For me, creativity is my continuation; art and my children. I would like to have time to try to do a lot, and most importantly open up a hundred percent. To be in time is probably my main engine for today. There are so many beautiful creative ideas and thoughts that need to be translated are flying in the air, so I cannot let my mind and hands be inactive.
What is next for Katerina Belkina?
No one can know. But if I am alive and healthy, then we may safely say I will try to create something new, adhering to my vision of things. I don't like to make grandiose plans. All my works, series and projects always begin with a tiny impulse. And you never know where I will catch it.