I grew up in Naples, Italy, which is rich in natural saturated colors as well as darker shadowed tones - not to mention the subterranean parts of the city. I do feel that influences my sober choices of tones, color, and light.
Born in Naples (Italy) in 1973, Musco's studies alternated between the Academia Delle Belle Arti of Naples and the University of Fine Arts in Granada, Spain. Currently based in New York, Angelo's work has been executed state-side and internationally, staging his shoots from London to Buenos Aires from the Red Woods CA to such exotic locations as Baku and Istanbul. His work, approaching epic proportions, has been displayed throughout the world, including Art Basel and the Venice Biennale.
Your style stands out for its absolute originality. How did your artistic language evolve from your beginnings to the present?
First, thank you for the compliment. One of the key factors of my work has been the social aspect and the growth of photo shoots from a few bodies to large groups. There are energy and interconnection that materializes at large photo shoots and while that energy may have been unexpected at first, it has become an integral part of my process. The large numbers of models give me the raw materials to keep expanding my work and more freedom to explore new ideas. I have been writing a story with images over the past 11 years and this growth with the models impacts the work from the photo shoot through to the construction of the pieces.
What is the importance of life, its origin and its cycles in your work?
The work is part autobiographical and part inspiration from historical, natural and mythological concepts. The cycles of my own life, conscious or unconsciously, find their way into the work. I am currently working on a huge piece that is more personal than anything before and for the first time, I will actually step into the work. A few weeks ago I worked with one of my assistants who I deeply trust and at the end of the shoot I was exhausted but also felt a renewed connection to the process.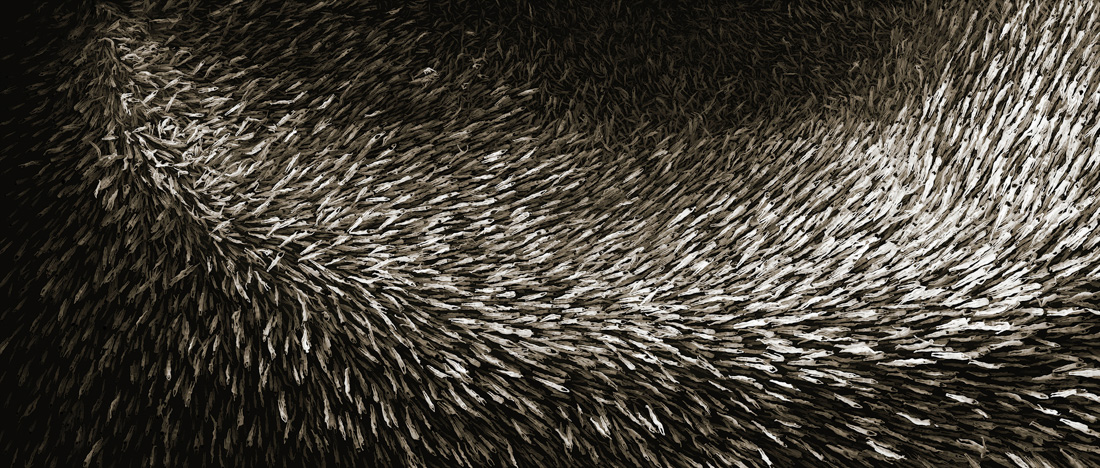 How does your own birth experience influence your art?
I experienced a traumatic birth that left both physical and emotional scars on my body. A lifetime filled with physical therapy is a constant reminder of my own body's limitations and so, in looking for freedom from those limitations I gravitate towards and focus on the human body. Over the past two years, I committed to breaking away from the thoughts that were limiting me, and despite a freak accident that broke my right humerus bone a year ago, I have a completely new relationship with my own physical self and have greater freedom and acceptance of my own body.
What is the meaning and challenges of "using the human body as your paintbrush"?
Due to my limited physicality, I became fascinated with the strength of the human body, which led to the use of the body whether in installation, video or photo images. The challenge of using the nude form may appear limiting but it actually has forced more creative approaches to realize the work I want to create.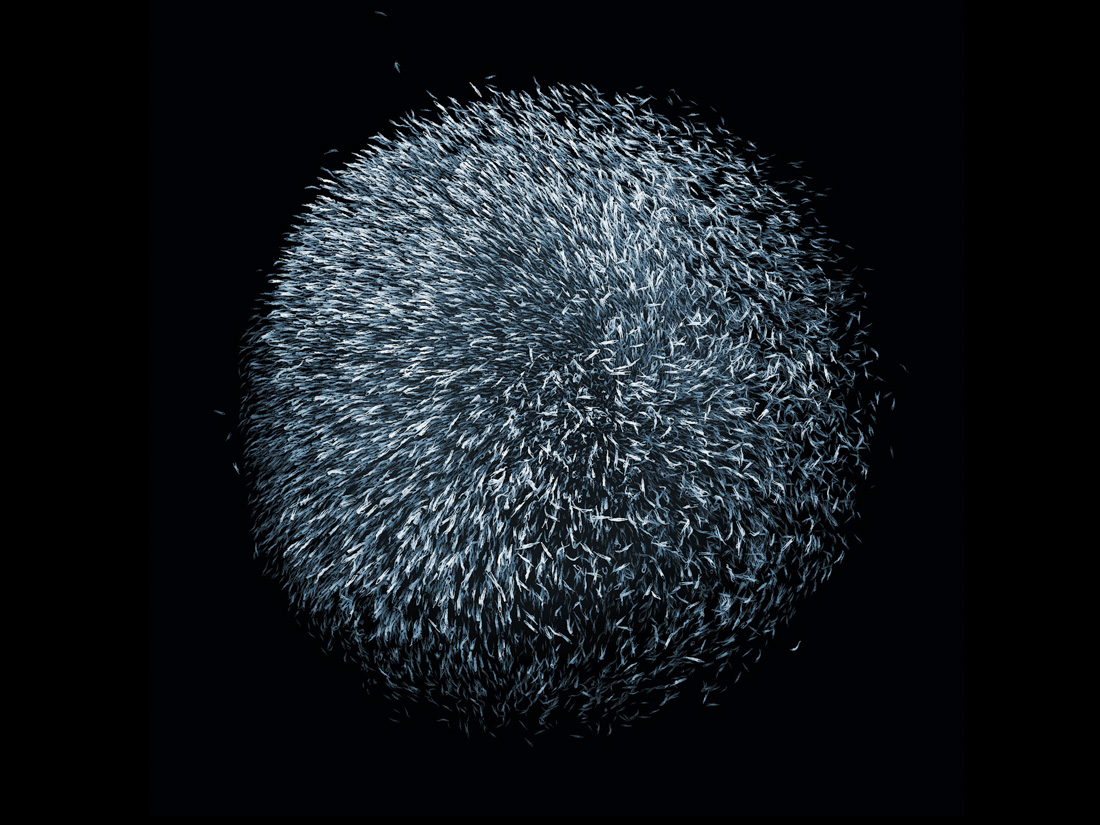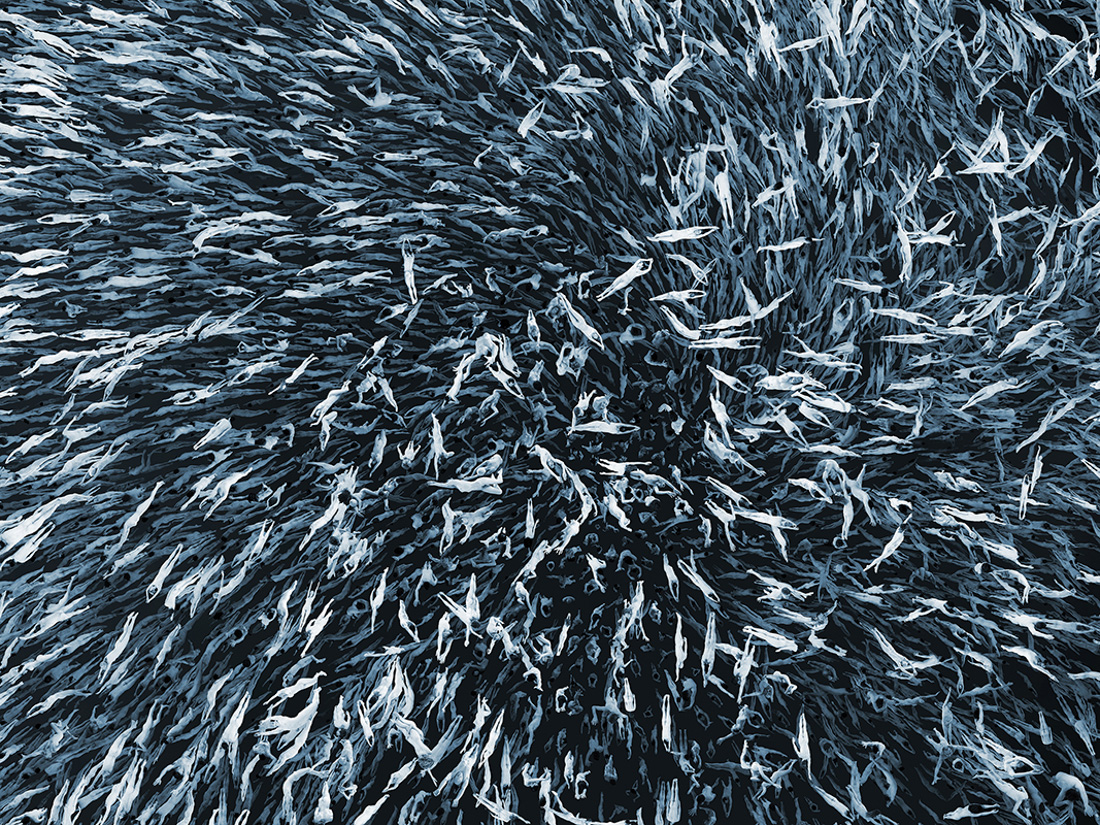 You create a new reality by combining thousands of human bodies. Your works reveal new surprises at every magnification scale. In a metaphor of nature, complexity emerges from simple elementary building blocks. How are they connected in your art?
I have always played with the power of aggregation and as a result, the picture can be appreciated at face value as a single image or explored deeply which is another whole journey for the viewer to follow. The viewer who goes deeper will understand that unlike most photos taken from a single perspective, my work is created like a drawing so nothing is out of focus. Each inch is in focus. There is something classical about this approach but it is up to the viewer to discover both the complexity and simplicity of the work.
The logistic of photographing a large number of models is also challenging. Please guide us through the process that takes from the inception of an idea to the final image.
If an idea keeps coming back to me, then I start researching it further to see if there are more layers to the concept, and if the theme connects to the ongoing story I am telling with images. Understanding the final image informs the type of photo shoot needed to capture the images to build the piece. I start breaking down the final image into smaller parts, building blocks that I can form with the models during a photo shoot and then it becomes like a multi-layered puzzle that I weave and construct. I use all body types and while I do a lot of planning and preparation before a photo shoot there is always an organic element that happens unique to the group of people who volunteer at any one-photo shoot.
There is usually a mix of people who have posed with me before, people who have worked with other artists and then people who are curious and have never posed nude before. Again, it makes for a special chemistry and a very unfettered human experience for the volunteers. The goal at a photo shoot is to capture as many different images as possible and then those images go into my sizable archive of single and group pictures that are cleaned up, cataloged and then woven together to create one of my works. While many works demand unique shapes, movement and attitude require their own photo shoots, I utilize images from past photo shoots as well so each work feels like a historical journal as I revisit old friends and past photo shoots.
How long does it take to create one of these wonderful works?
Usually, the first artwork in a series takes 6-12 months depending on the size and then the related pieces in a series usually take a little less time. Sometimes I'll plan photo shoots in other countries, and then it is back to the studio for 8-10 hour days of retouching, constructing and finally what we call 'beautification', the final step before completion to make sure everything is harmonious. Right now I am working on a large work that is proving to be very challenging, so it may take two years before it is completed.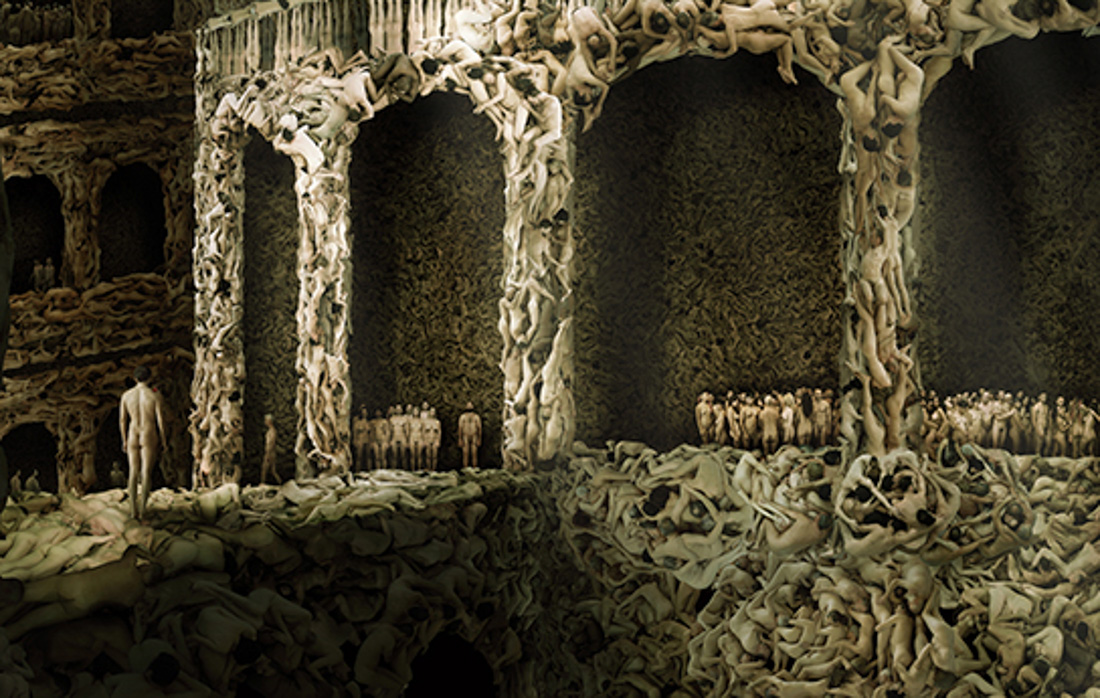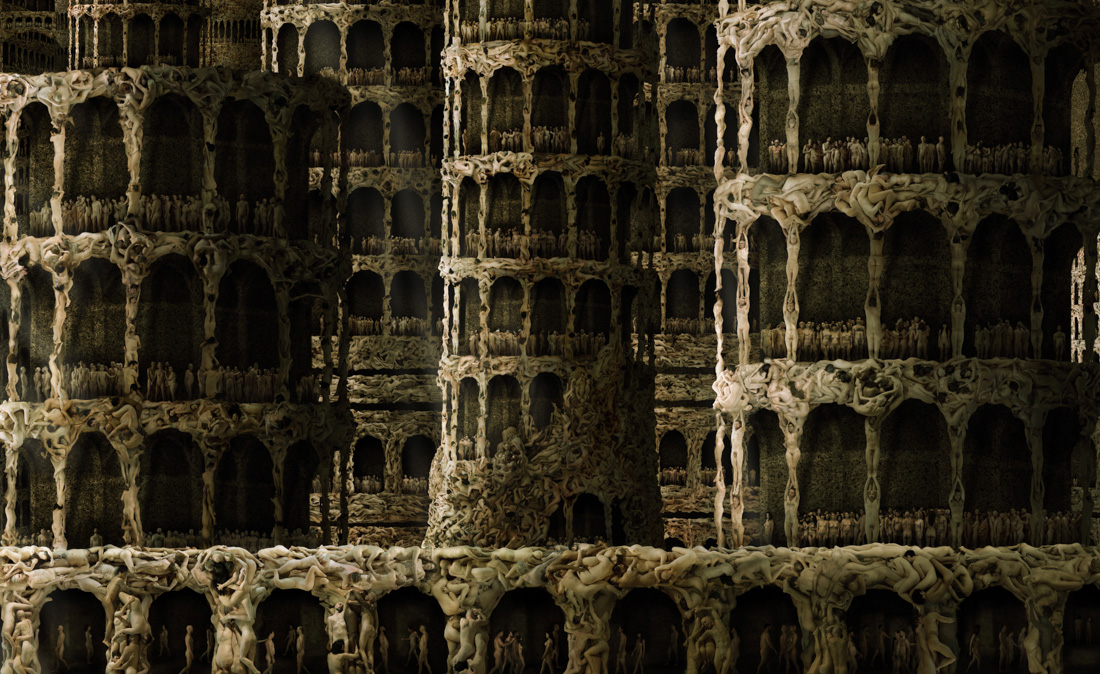 Your treatment and coloring of the nude bodies remind us of classical sculptures. Is there a connection?
I grew up in Naples, Italy, which is rich in natural saturated colors as well as darker shadowed tones - not to mention the subterranean parts of the city. I do feel that influences my sober choices of tones, color, and light. My background is that of a classically trained painter so I bring that knowledge and understand the language of tone to everything I do. For me, the tone equals the emotion of the piece and I don't want many tones competing with the movement, bodies, and expression of the work. Most of my big pieces are monochromatic with one or two tones that veil the emotion.
Where do you find your inspiration?
I think my inspiration comes from the world around me, my interaction with the world and the ongoing exploration of my earliest experiences and memories. At times though I need to detach from the noise of reality and our urban lifestyle. Removing the noise and finding the silence that leads me to a closer relationship with Nature. I find peace in the Red Woods of California, the deserts of Utah and New Mexico and the mountains and forests of the Northeast United States. I love the city but I also need to have access to Nature regularly.
You were born in Naples and relocated to New York City. What is the significance of these two cities for your life and art?
Interestingly both Naples and New York City are on the 41st Parallel so I believe the energy and light are the same. The Baroque structures, colors, and chaos of Naples informed my early life but NYC is where I decided to build my own nest. I feel the city breaths life into my work and allowed me to evolve. I think you know when you are in the right place and I felt that when my travels first brought me to New York. I look at it as if Naples gave me my life and New York City sustains it.
Emmy-award-winning director Robert Jason became fascinated with your art and produced a documentary, Conception, about how the events in your life influenced your work. What were the salient points of this experience?
We had an amazing collaboration and I believe we inspired each other over the two years it took to realize the documentary. There were many challenges from funding to the logistics of filming in five different countries, but it really was about believing in telling my story and not taking shortcuts or giving up when the signs all said this could never be produced. At times it can feel like everything is work, work, work but putting together the documentary brought light to delicate moments that I had forgotten, and allowed me to re-estimate and appreciate so many sweet moments of my life and career.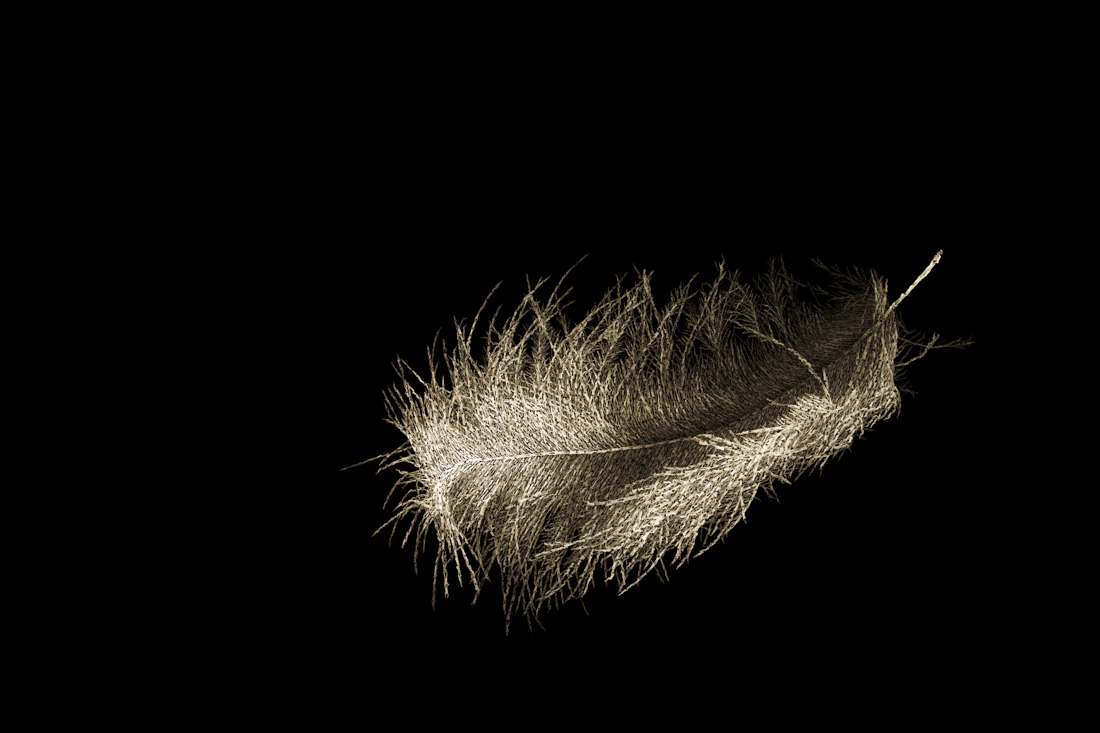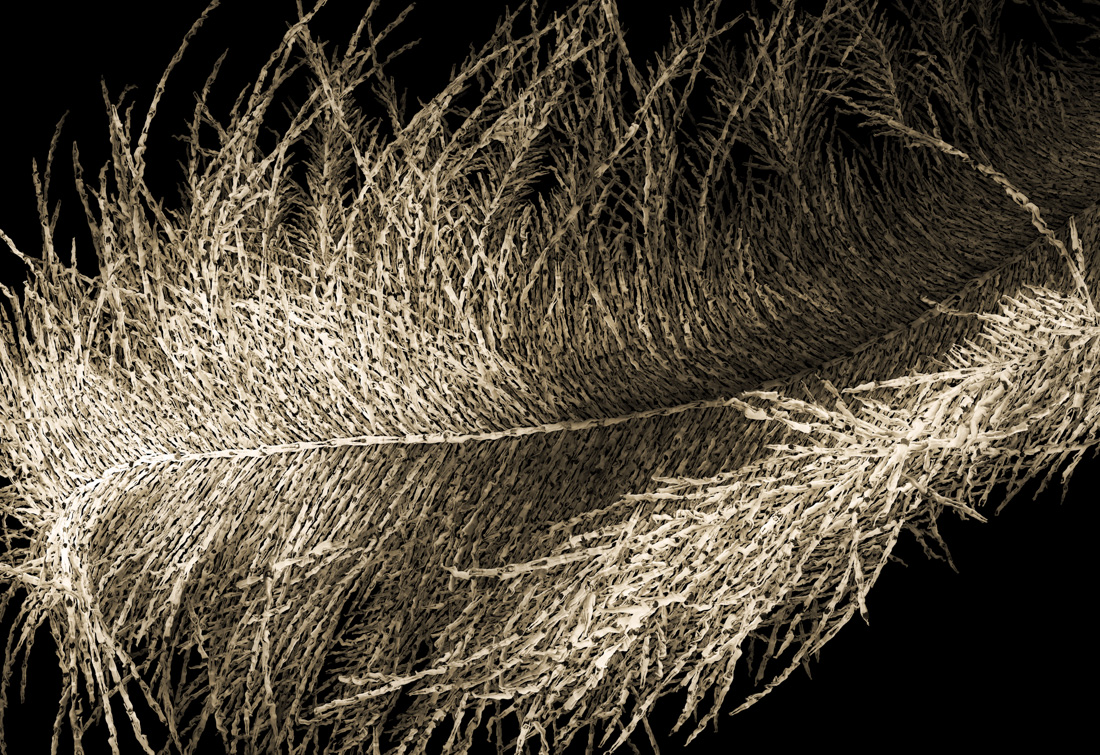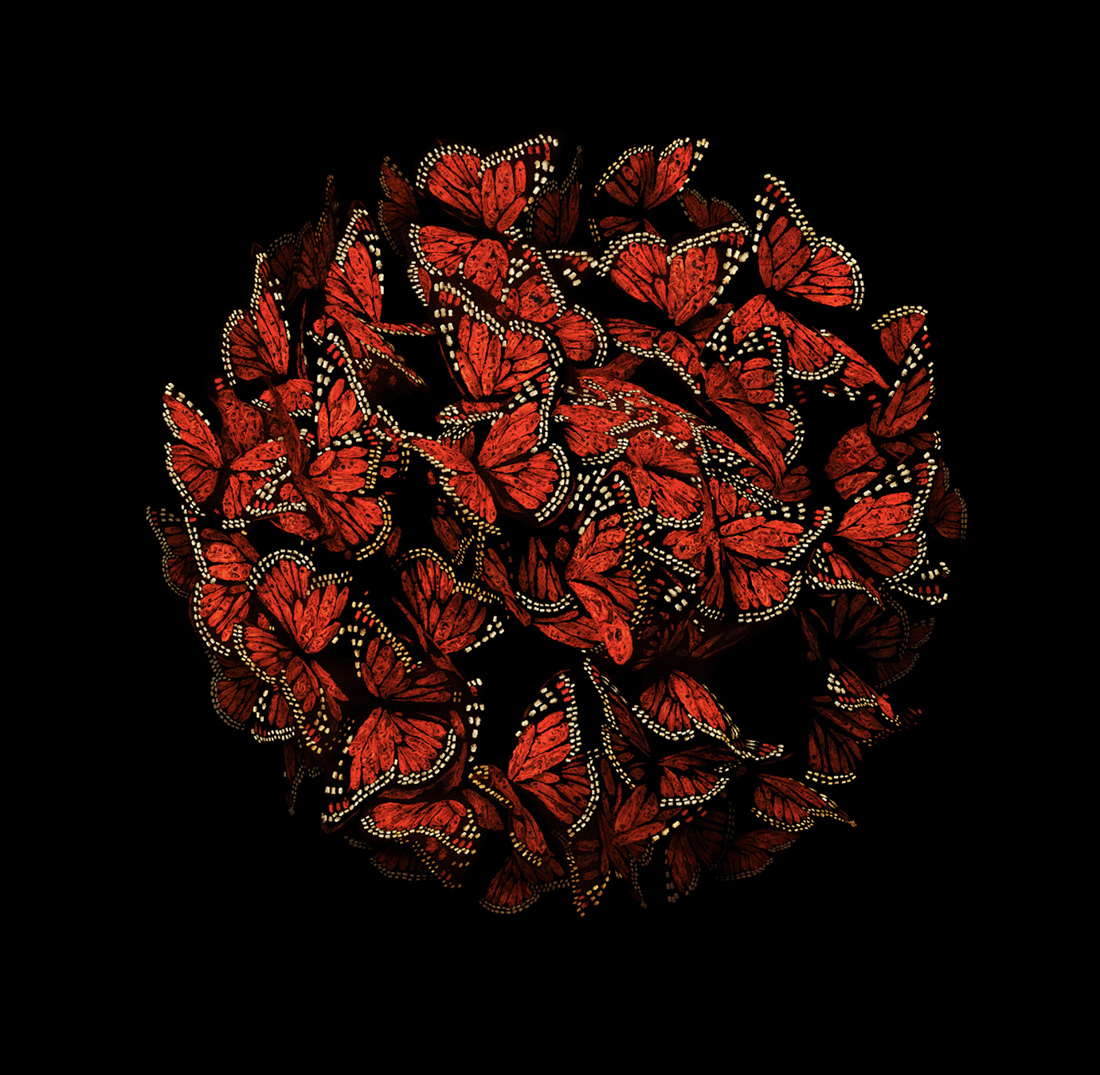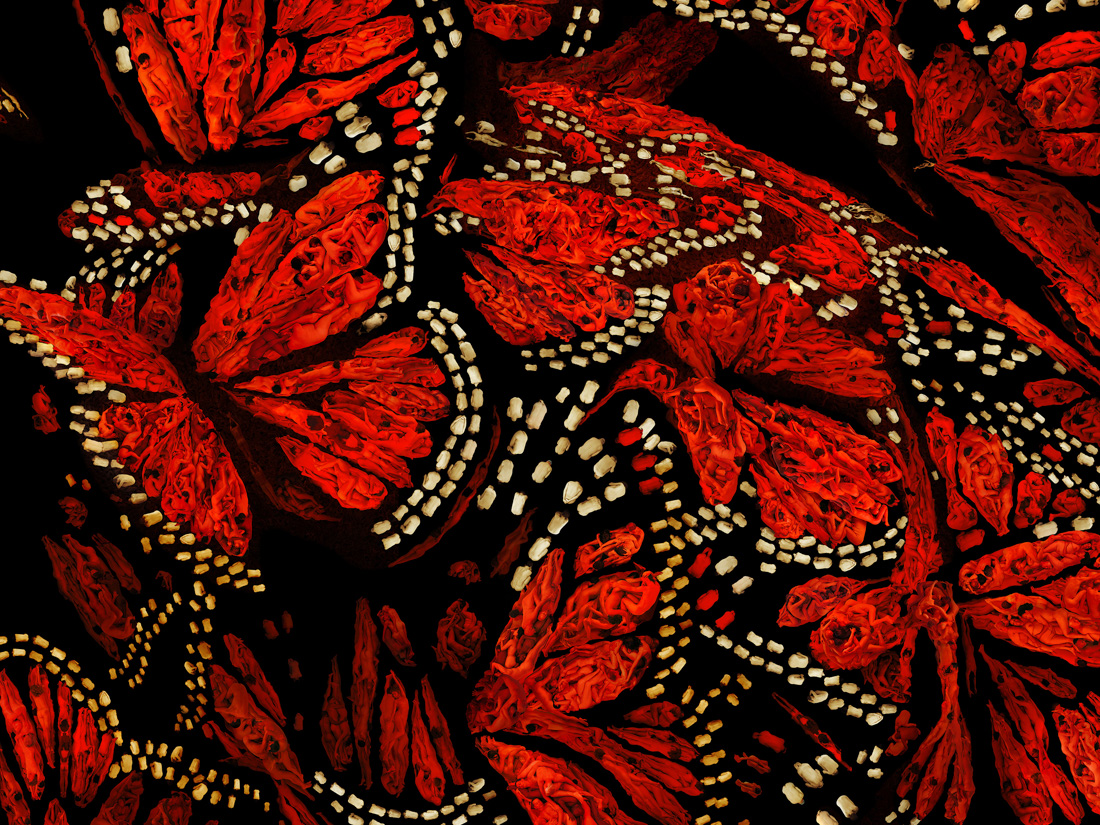 All your models are volunteers. What is the role of the Internet and social media in reaching them and coordinating your photo shoots?
The Internet and Social Media have allowed me to cross borders and collaborate and find new friends and colleagues all over the world. It has helped my work become more inclusive and inspired me to see beyond my own cultural experience. There will be months of preparation for a photo shoot and when the shoot is in another country I have to connect with people and communities on a virtual level because I will only arrive a few days before the shoot. I like to have direct communication with the models via news updates and detailed emails that inform them about all the details and what we are working on, the dynamics of the piece so they are very connected to the project. When I invest this time it helps the models on the day of the photo shoot and using the Internet makes it all so much simpler.
What are the next challenges in your future?
Almost two years ago I started questioning a lot of things both personally and professionally. As I was trying to figure things out I traveled and found quiet places and through this process, a new piece started taking shape in my head. As I went deeper I realized I needed to be honest and take all the scares of my life and put them together in one place. This felt intensely personal so I decided again to be completely honest when I would step into the piece. A first for me, and now we are in full production and I hope to finish next year.
This new work is very complicated and challenging and one of the main differences with earlier work is many of the models and main muses will not only be of a size that they are recognizable but they will be people from my own history telling our story with their movements and expressions. When I started reaching out to people who have affected my life: friends, lovers, family, exes, I was so encouraged by their support and willingness to participate.
The working title is The Land Of Scars. In Egyptian mythology there is a story where a person's heart is weighed against a feather upon their death and if the heart is heavier than the feather they are not allowed into a heavenly garden. I am fascinated with the idea of those people with a heavy heart and I am in the process of considering the heaviness in my own heart. A heavy heart can be like stone and this new work's structure will be like a massive rock showing many layers and stratifications that represent both the history and the memories of my life.