TOM FRENCH
black and white, figurative combinations of photorealism and abstraction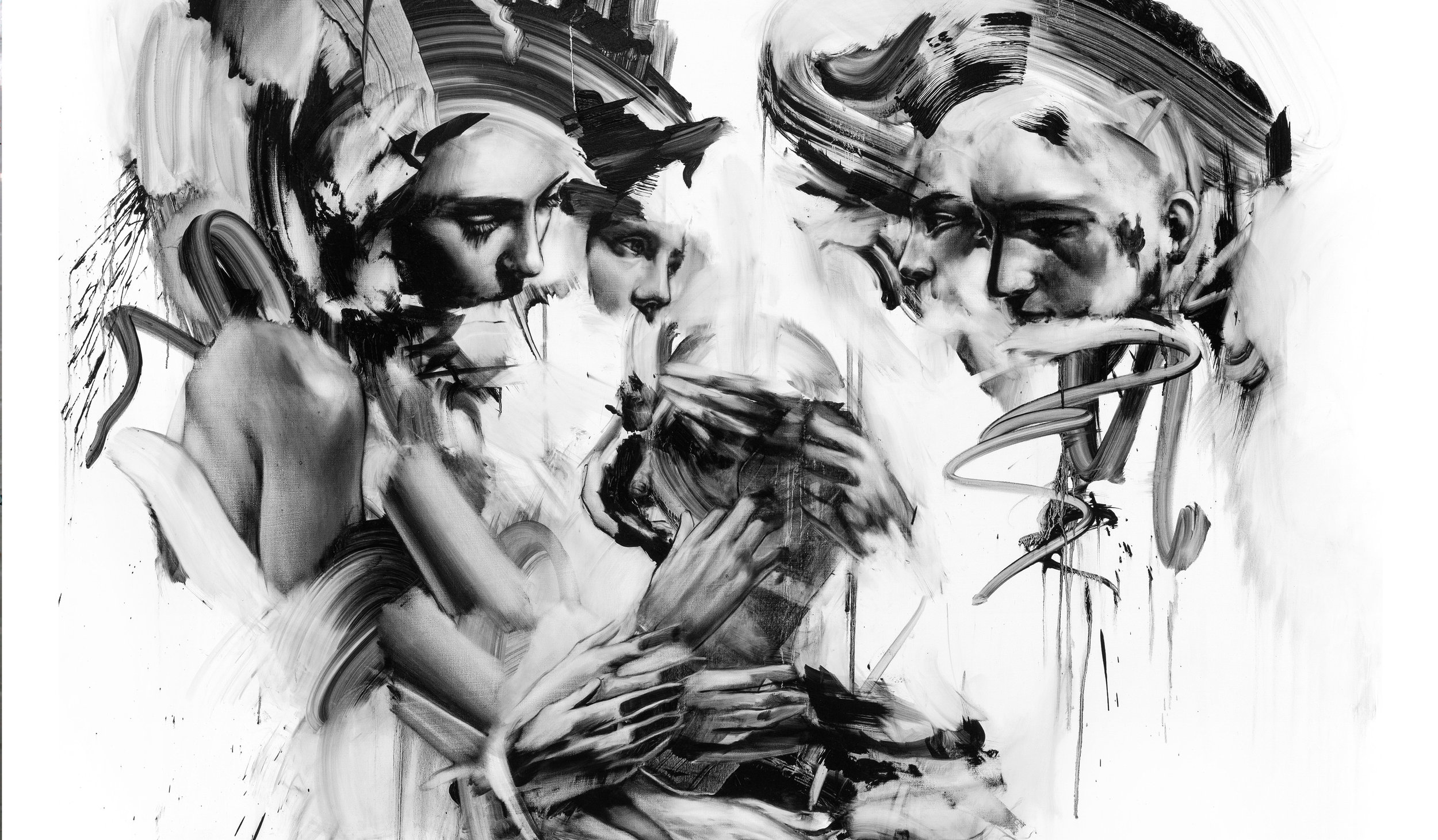 Tom French (1982-2019) grew up in Newcastle-upon-Tyne and, as the son of an artist, enjoyed visiting galleries, painting and reading comic books. After school he began studying at the Newcastle School of Art and Design and went on to the Sheffield Institute of Art and Design, achieving a first-class BA Honours in 2005. Tom had solo shows in both the UK and US, including the extended sold-out show Flux at Lawrence Alkin Gallery in 2014.
French's paintings are a visual discourse on Dualism, a philosophy that posits that the mind and the brain are not identical, that the mind is the seat of consciousness and the brain the seat of intellect. His concerns with the duality of the physical and the metaphysical, are reflected in the double images that populate his artwork. Faces, figures and skulls repeat and shadow one-another, there are echoes of Rorschach's psychometric tests in the mirroring and the monochromatic palette, and intuitive, gestural brushstrokes tap the subconscious.
His work appeared at the London Art Fair and Scope New York and Scope Miami Beach. In 2013 his work was featured on the cover of Los Angeles Where and Upstart Magazine. Elsewhere, he created the cover art for the soundtrack of the cult film Donnie Darko.