SYLWIA MAKRIS
The Old Masters project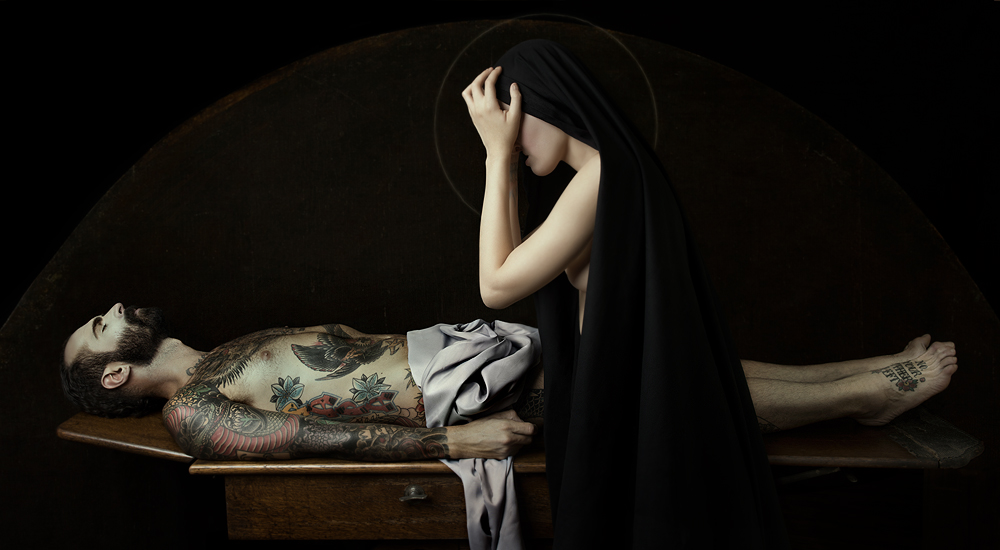 Sylwia Makris is responsible for the photographic realization of the Old Masters project. The Polish photographer began her artistic career as a sculptor before starting to focus on photography in 2007. Sylwia's works have an emotional depth which allows the viewer to experience the atmosphere during capture. "A face always tells more, than it knows," she says. "Photography is never just a capture of what is. It always communicates what has been, what could have been and also the suffering beneath the surface."
The Old Masters project aims to utilize the capacity inherent in all of us to change and to reevaluate our point of view. We are therefore very pleased to present this ambitious project of Sylwia Makris.
Old masters' paintings that have been newly interpreted for this project continue to exert an influence on all of us. Is it possible to freely rediscover universal beauty – if it even exists? This is the question that marks the beginning and end of the Old Masters project. The works shown strive to tackle this question by emphasizing the need for a critical analysis of the often outlandish and exaggerated ideals of beauty of our present times and our society.