Peppa Potter
Fantastical fluffy fauna
By:
Thomas Jukes
"I sometimes sketch the idea and then develop in the digital domain. I'm interested in all techniques and do not have a set workflow but love drawing hair and fur. I also enjoy using less traditional approaches and creating using the tools available in software including textures and brushes."
Digital art-working is not the newest of mediums to have grown in the art scene but it certainly has grown in popularity and style since its inception. Many illustrators have made the change over to working with digital paint and brushes as opposed to the traditional techniques. The influx of graphic tablets has seen this style of work become more and more accessible with them now becoming relatively affordable as well as reliable. Peppa Potter (Maria) is one such artist whose portfolio is overflowing with fantastic and fictitious creatures that are created using the digital painting technique.
It is safe to say that all of the artist's work has one thing in common and that is the 'fluffy' nature of the creatures. A personal preference is certainly a fair assumption to make as the artist clearly enjoys the technique and aesthetic of giving their creations this thick yet sleek and wispy hair/fur. It is a texture that perfectly suits the use of digital painting as the artist is able to build up layer upon layer of hair and then blend and highlight without the traditional problems of worrying about paint mixing together or having to allow each layer to dry before applying the next. This is an element of what makes digital drawing/painting so fresh and exciting as it is leading the way for new techniques and final aesthetics. Peppa Potter certainly has got the choice of medium perfect for their creations as it builds a very realistic feeling of fur, encouraging the viewer to want to touch and stroke the creatures. An element of cuteness runs through many of the artist's work which suits the tactile nature of the visuals making a final piece that attracts the viewer in like a newborn kitten on a soft pillow.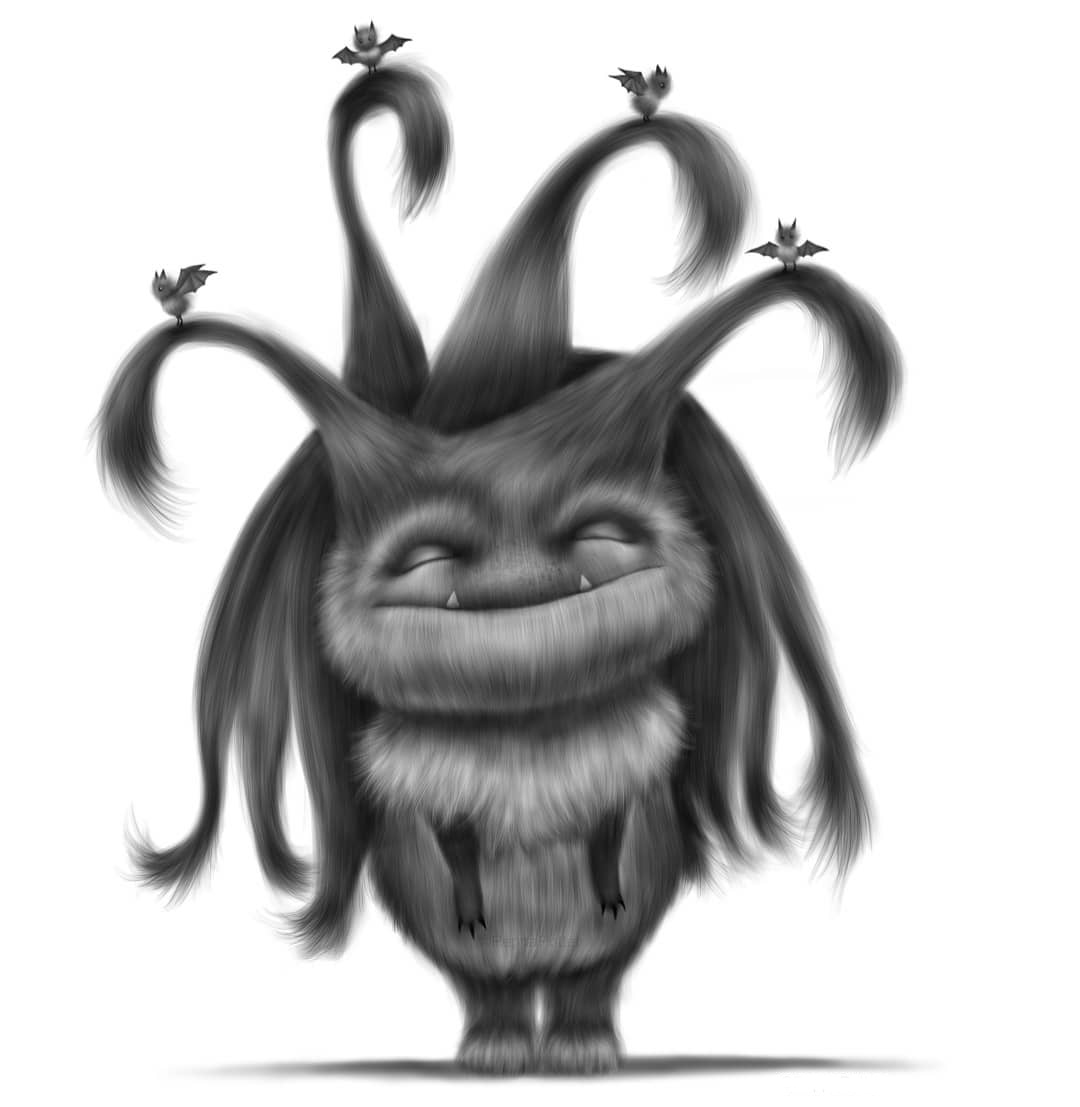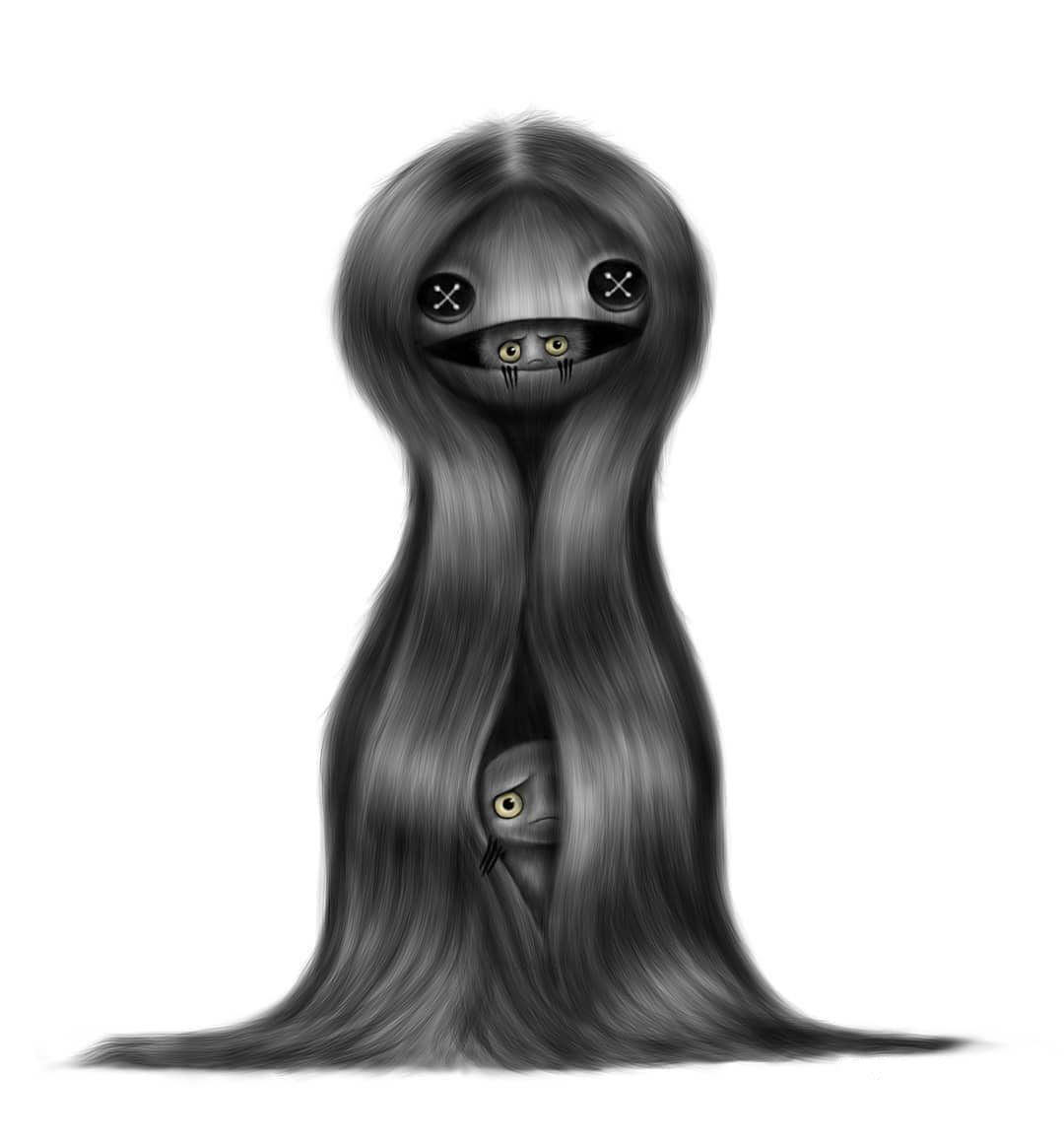 However, many of the artist's creatures have a nod to fantasy with many resembling troll-like beings or cats which have been oddly altered to have bat-like features or two legs like a human. It creates a strange juxtaposition for the viewer as these animals are at once cute and inviting but also strange and alien in their appearance. They have a forlorn look in their eyes making them seem lost and sad, a miss understood being who would normally be seen with fear or loathing but really just long for a place of belonging. The work keeps drawing me back to my childhood and young adulthood when I used to read the 'Edge Chronicles' a teen fantasy series of books by the author and illustrator Paul Stewart and Chris Riddell. Riddell has a very distinctive drawing style and all the books are full of the most fantastic sketches of the characters and creatures that populate the world of 'the Edge'. Many of the trolls and indigenous animals bear resemblance to the work of Peppa Potter. Beings that are vastly different from anything that we can imagine in reality but which have very human qualities like love, kindness, and compassion. What made the books so great was discovering these new species that are so odd to look at but who often inspire the best parts of humanity within the main characters.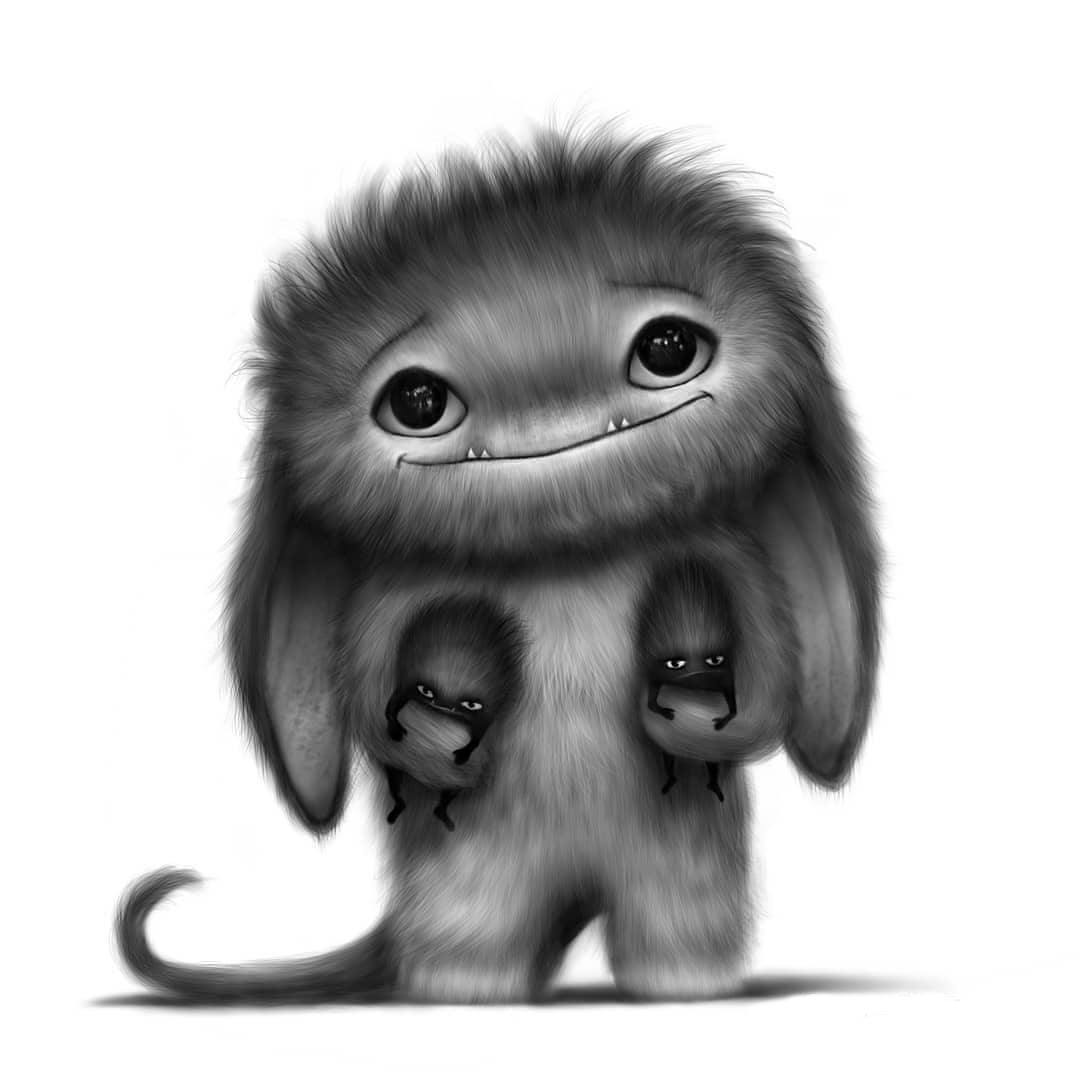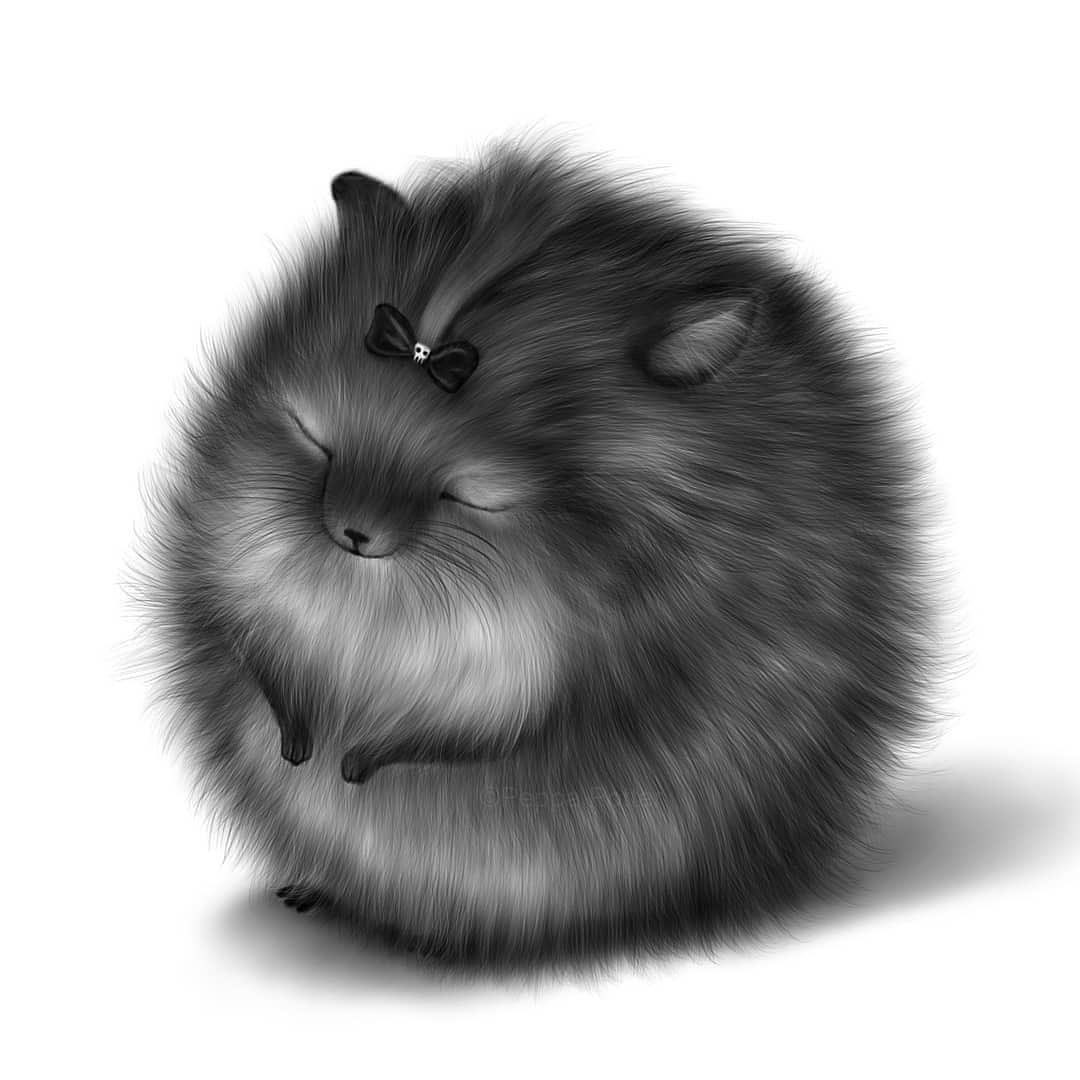 This is what the work of Peppa Potter does, in a subtly different way, with illustrations alongside writing the words allow the reader to form a complete character for the illustration. Potter's work puts the creatures forward with no background information, so it comes purely down to the aesthetic of the animal for the viewer to make their mind up. Is this something to fear or shun? Thanks to the impressive empathy that the artist is able to express through the eyes and facial expressions of their creations there is a sense given to the audience that we should be kind and welcoming to these lost and longing beasts. The artist is able to draw on the natural instinct to want to protect those that we perceive as vulnerable. Their brilliant use of the digital medium to create these very tactile pieces of work combines with a real ability to convey a sense of genuine emotion through these simple animals. This is one of the factors that has led to Peppa Potter's great success with their work via Etsy with an impressive 915 sales.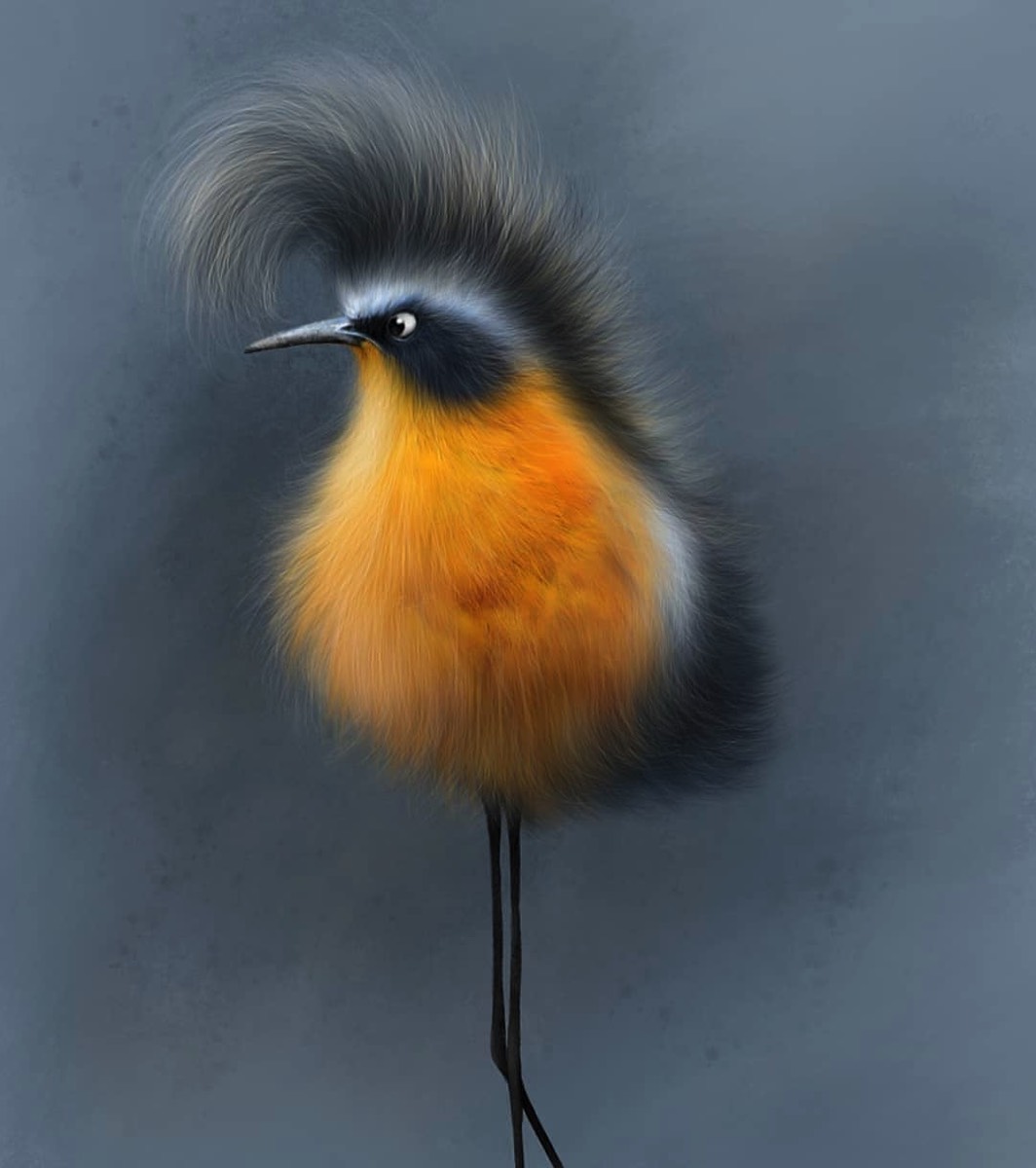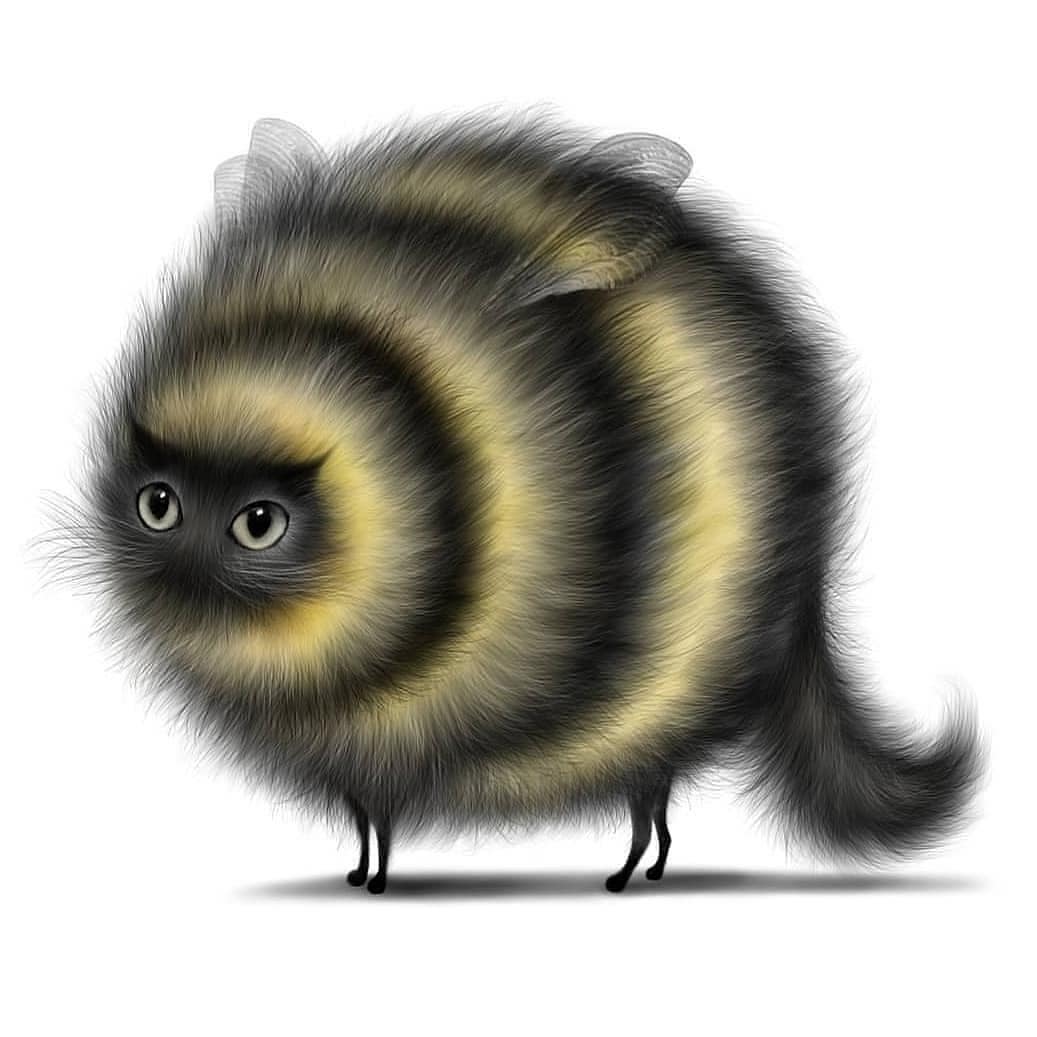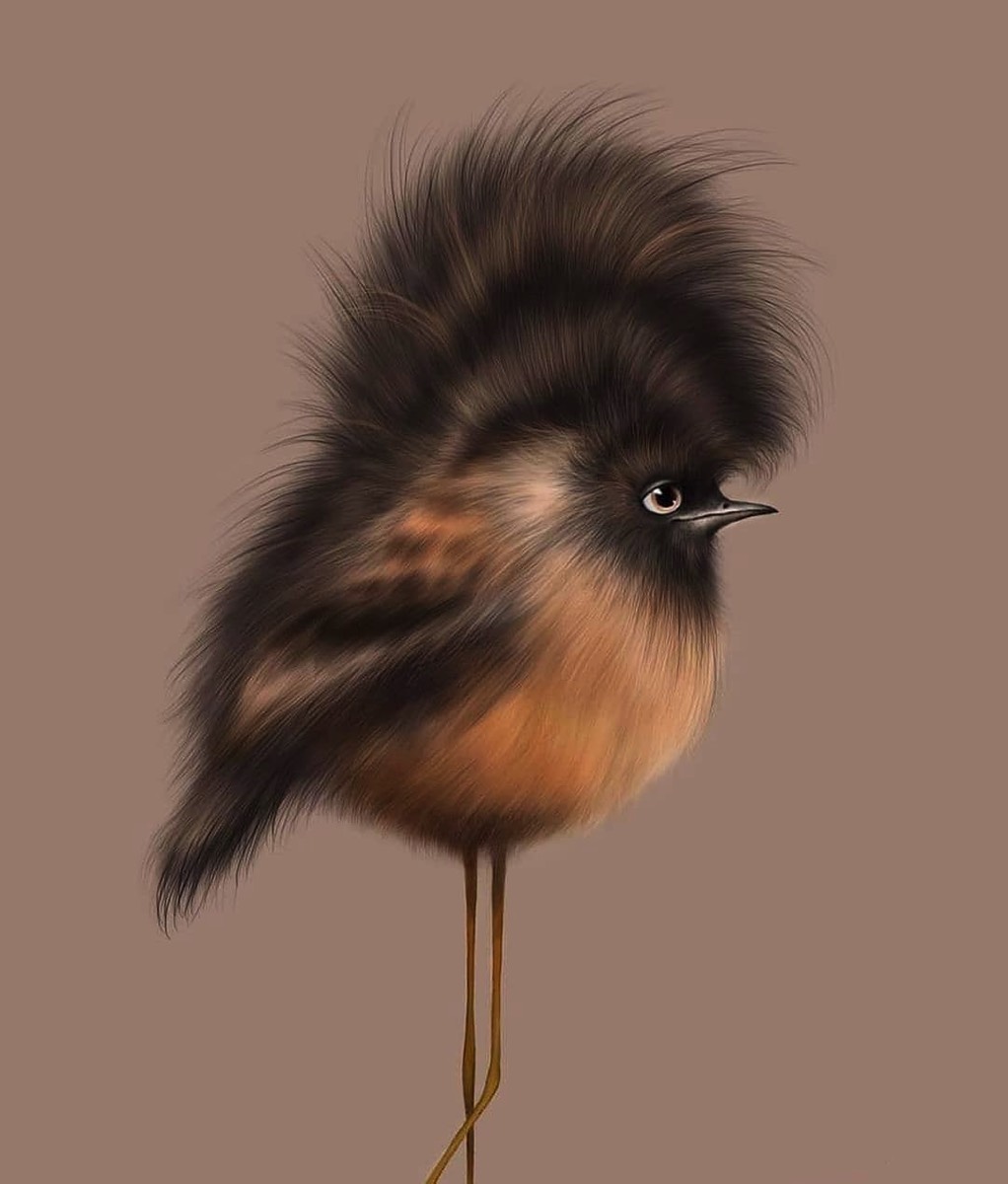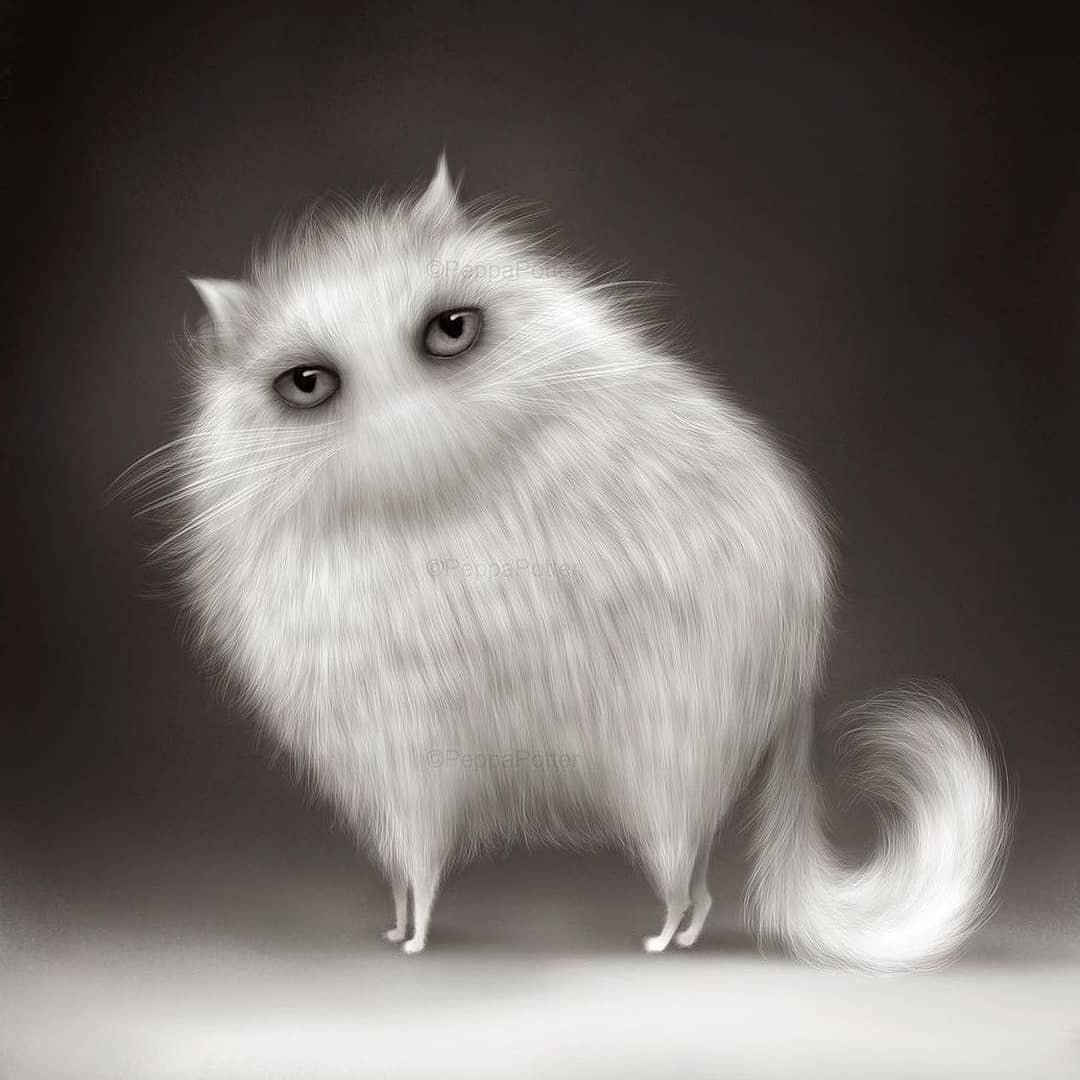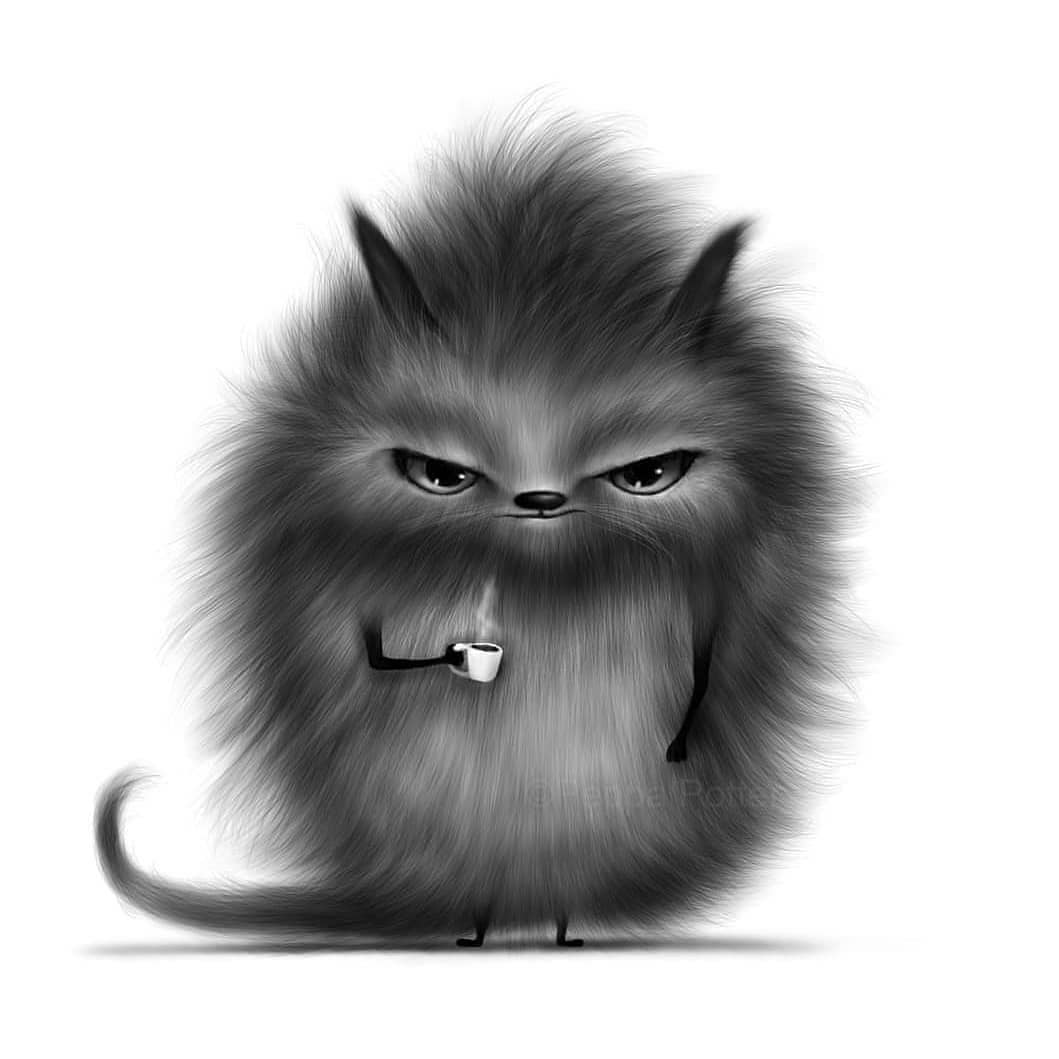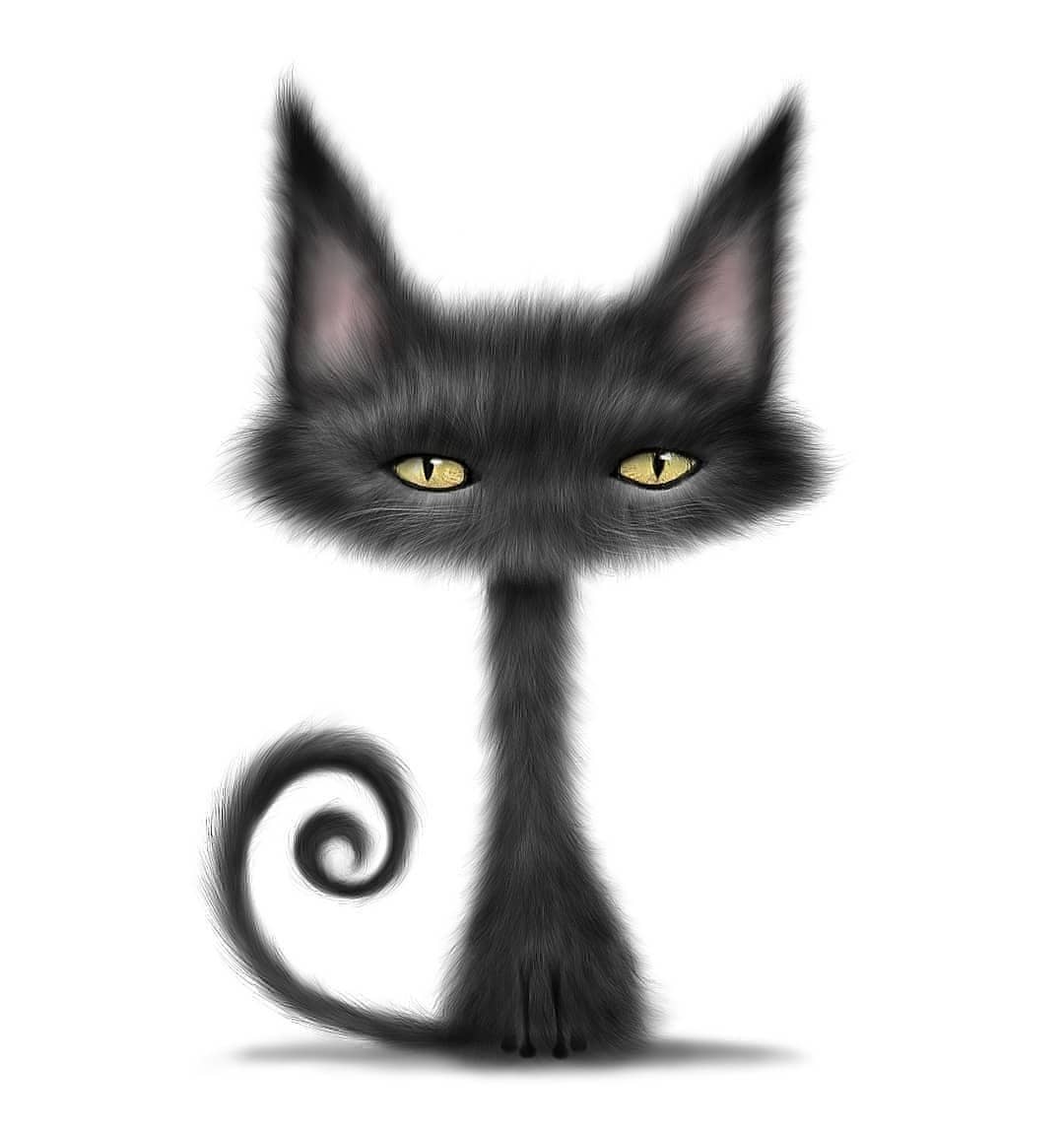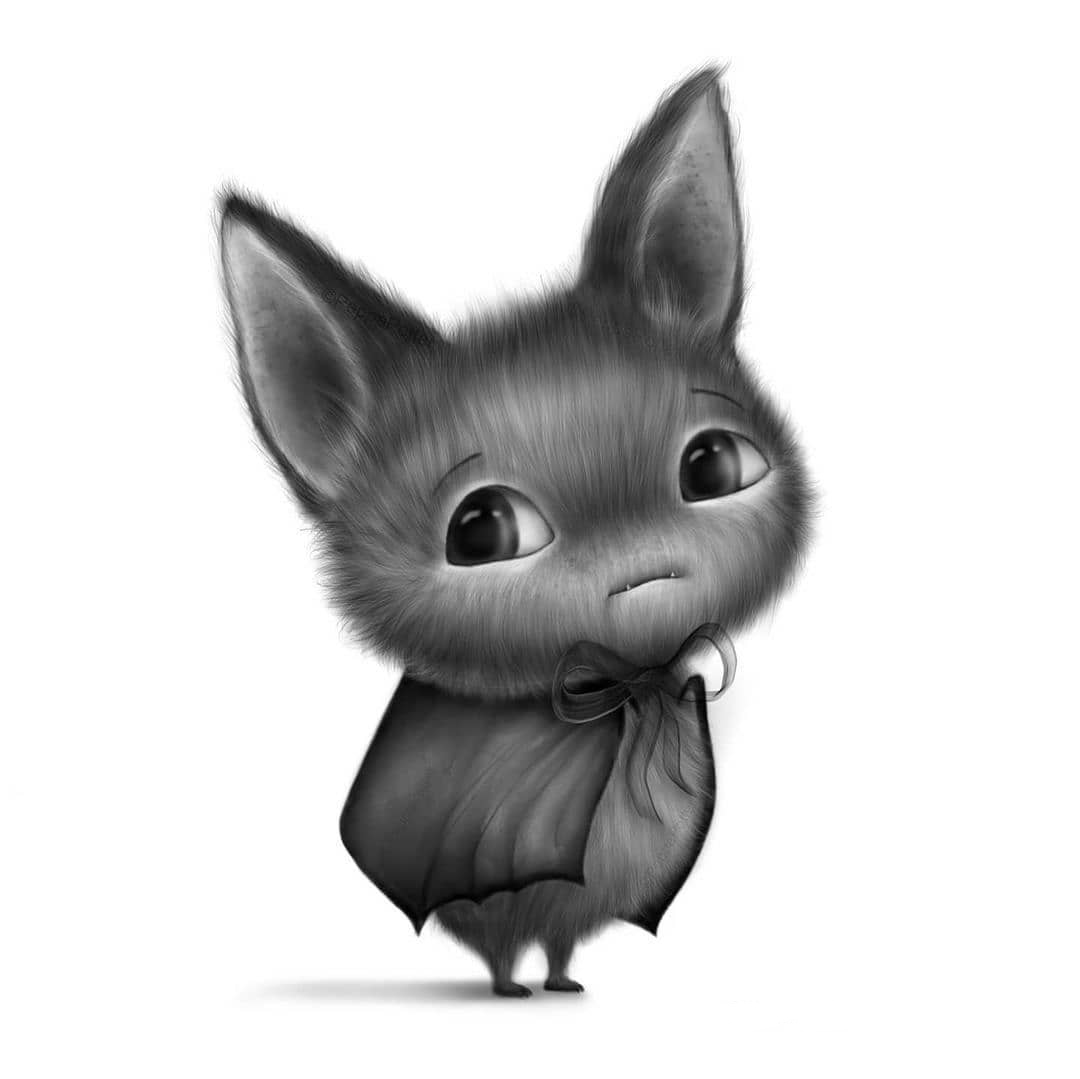 Photographize granted permission to feature photos by Peppa Potter