Neil Burnell
M Y S T I C A L
"Over the past few years I've got to know the woodland better and better the more I've visited. I've explored most parts of the woodland now and ventured to areas that are harder to reach where only a few have explored."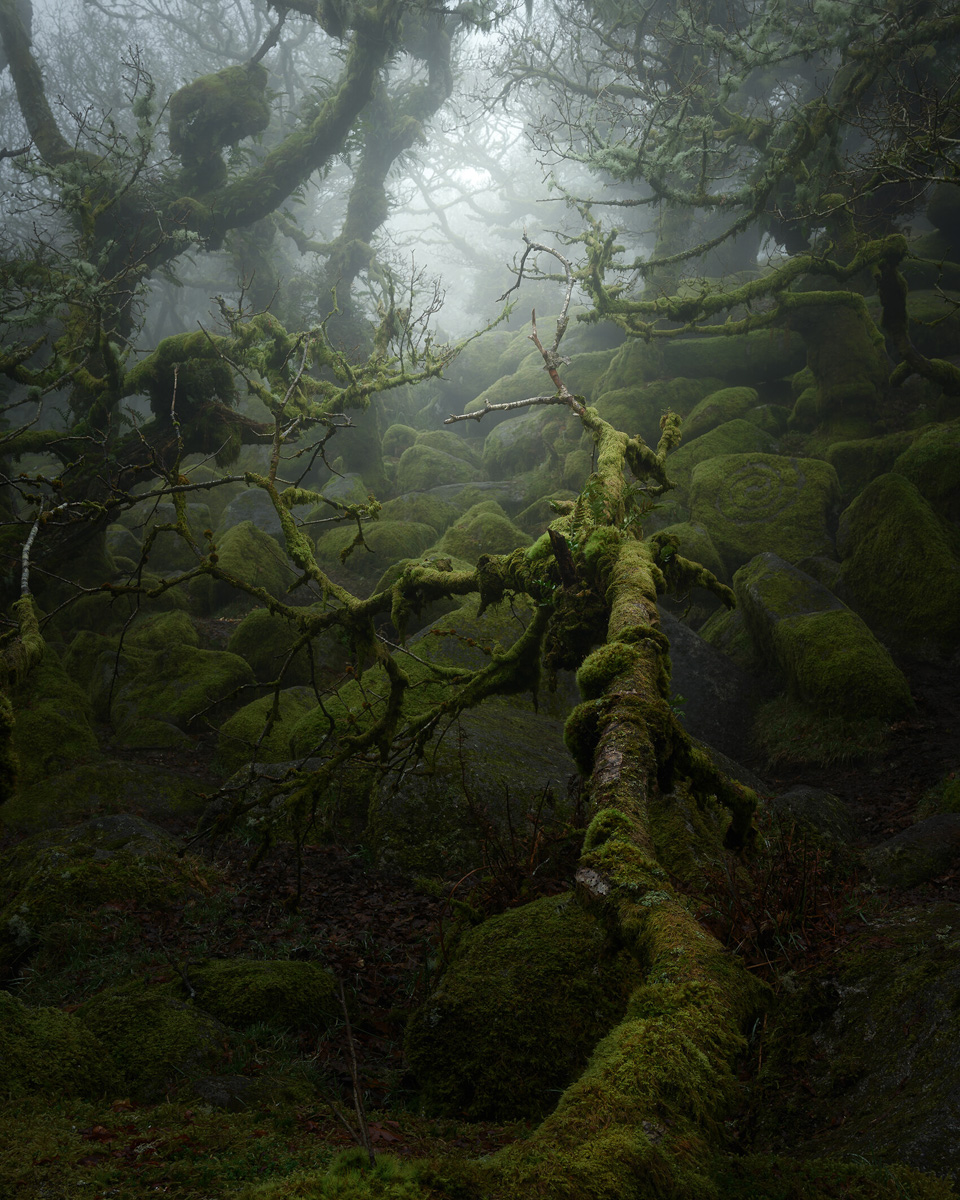 Neil Burnell is a photographer and graphic designer from Devon who excels when it comes to photographing woodland. His pictures convey the pure feeling of freedom. A state when a human becomes part of the astonishing nature.
Mystical is an ongoing photography project by Neil which documents a unique vision of Wistmans Wood over the past 4 years. Wistmans Wood is an ancient and mystical woodland on Dartmoor in England, based on the slopes of the West Dart River. Covering just eight acres in area, this isolated woodland is the remnant of ancient woodland which once covered the moor thousands of years ago.
The magical and mysterious Wistman Forest, with its stunted oak trees that drip moss, lichens, and ferns that provide a unique atmosphere, was the inspiration for numerous artists, poets, photographers and appears in hundreds of nineteenth-century accounts. Through his photographs and his eye for detail, Neil endeavors to reveal the mysterious and poetic atmosphere that can just be found in this wilderness. A fairytale atmosphere created by the thick fog, gnarled trees, and moss-covered stones, made possible this mysterious but captivating project.
The latest editions to this series are described by Neil as his strongest work to date.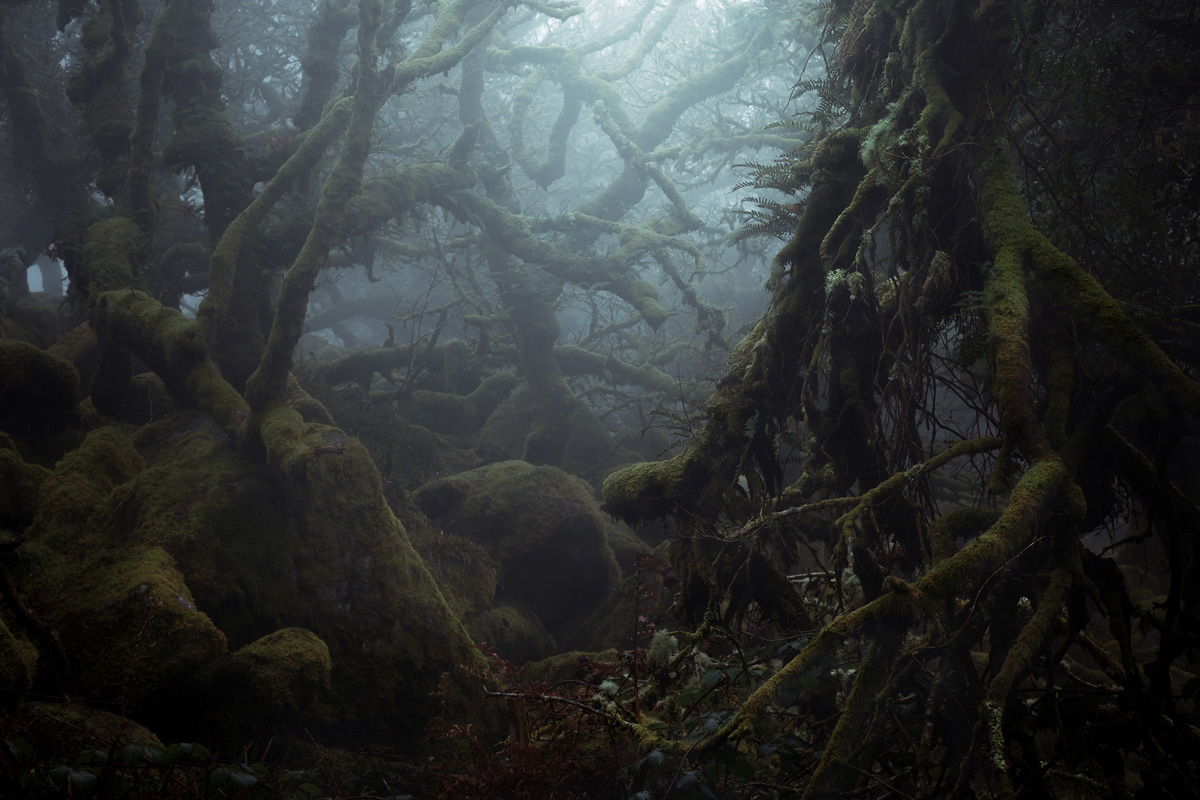 Like many natural environments around the world, climate change has altered the environment of Wistmans Wood. Neil has seen these changes after regularly visiting over the past 4 years. Heavy and prolonged winter rainfall, dry long summers, and wind climate changes are really taking an effect on the woods.
"It's important for anyone visiting the woodland to take care and be respectful. Over the years I've seen evidence of climate change and it's definitely made the woodland a more delicate environment."