LUCIE DRLIKOVA
Diving into the World of Underwater Photography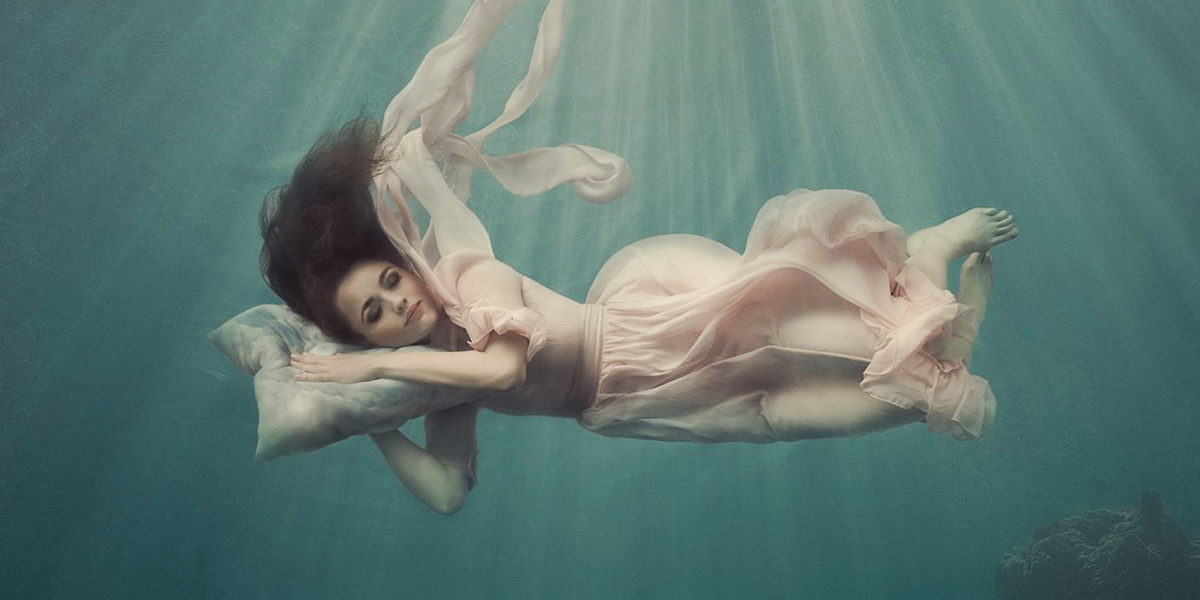 "I believe that everyone has a small child inside, whatever age we are. Very often we forget this and push it away. I would like for the people watching my images to be in a magical Waterland, where gravity and rules do not exist. I would like to take them back for a moment to their childhood dreams, forgetting the hard reality of life and for a second to believe in magic again."
Lucie Drlikova is a multi-talented artist whose passion for the underwater world has led her to become an award-winning underwater photographer, cinematographer, and painter. Originally from the Czech Republic and currently based in Prague, Lucie has spent the past twenty years living in different parts of the world, gaining a diverse range of experiences that have shaped her as an artist. Growing up, Lucie was exposed to art and culture through her parents' interests in photography and literature. Her father's passion for the darkroom and her mother's love for fairy tales and storybooks fostered Lucie's vivid imagination and love for reading and painting. However, despite this early exposure to the arts, Lucie pursued a different professional path and landed a job in a corporate environment.
It wasn't until the age of 22 that Lucie discovered her true calling, when she began scuba diving. To show her mother that the underwater world was a safe environment, Lucie purchased her first little point and shoot camera to bring back images to share. Convinced that being an artist was not supposed to be a job but only a hobby, Lucie never thought she would one day become an underwater photographer as a profession. However, as her love for diving and photography grew, Lucie began to see the potential for her passions to become her career.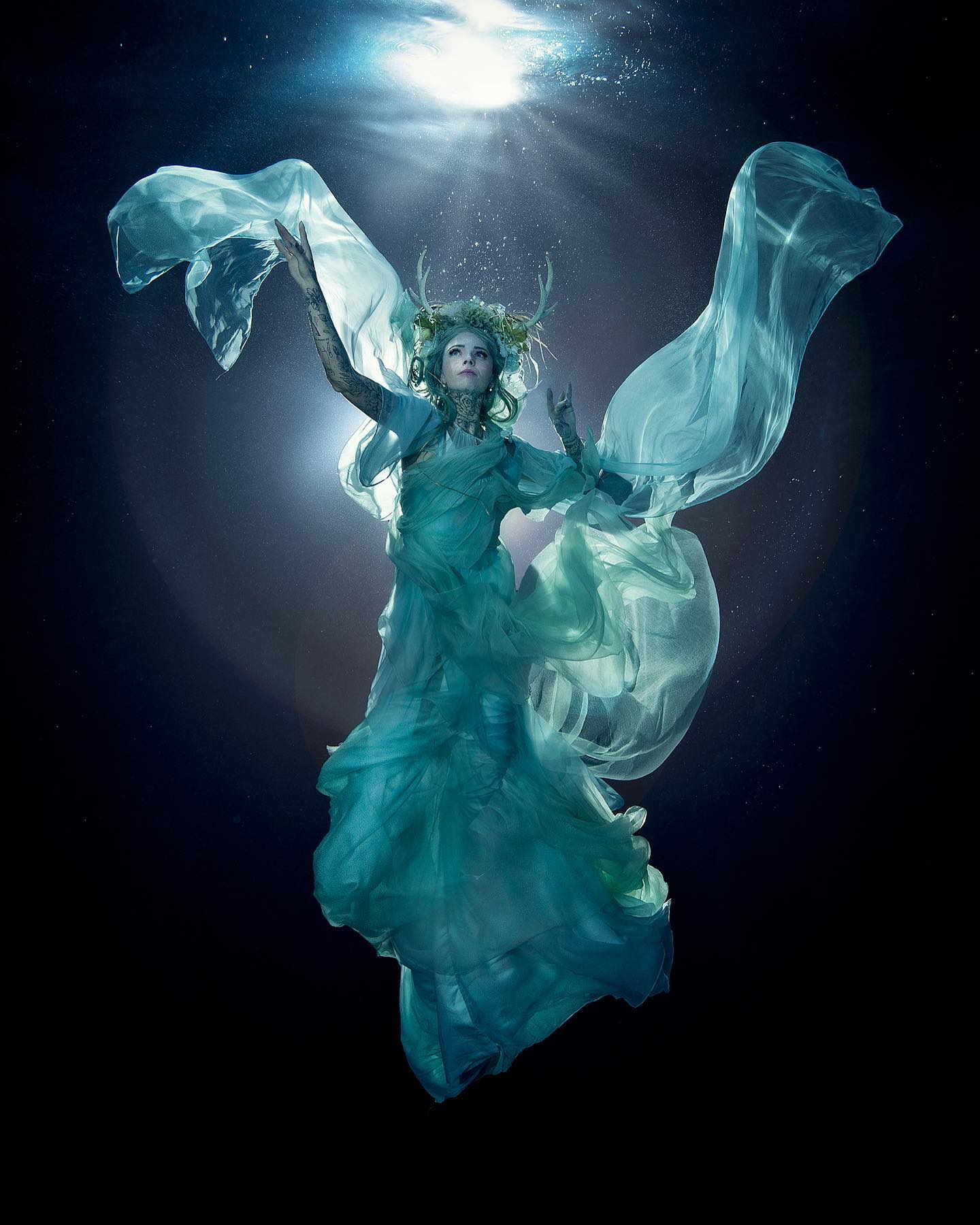 Her love for the underwater world and her desire to create memories led her to specialize in underwater portraits. However, she continued to feed her creative soul with her own personal projects, using her multitalented capabilities to create unique sets and costumes, make-up, and backgrounds. Each image is the result of a vision, a note, a drawing, a memory, and a complex process that sees Lucie involved in every aspect with the same energy and passion.
Lucie's work has been published worldwide in magazines, album covers, and book covers. She is also known for her work in the film and advertising industry as a cinematographer and underwater supervisor, and she coaches students worldwide. In her free time, Lucie devotes herself to her hobby of painting, creating fantasy-inspired works using mixed techniques, mainly oil on canvas.
Without a doubt Lucie Drlikova is a true inspiration for anyone who wants to follow their passion, no matter how unconventional it may seem. Her persistence and dedication to her work have led her to become a successful artist in multiple mediums, and her love for the underwater world is evident in every image she captures.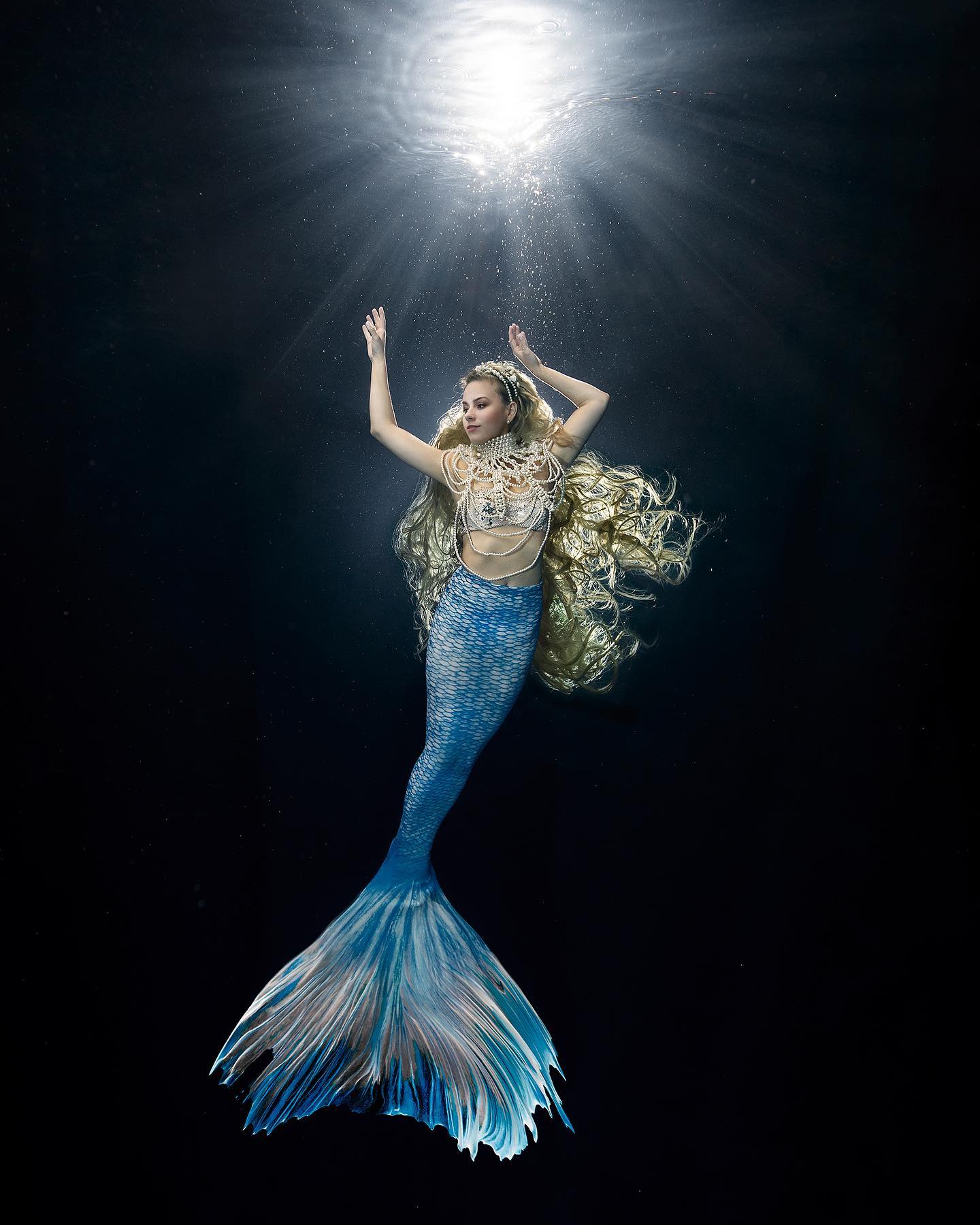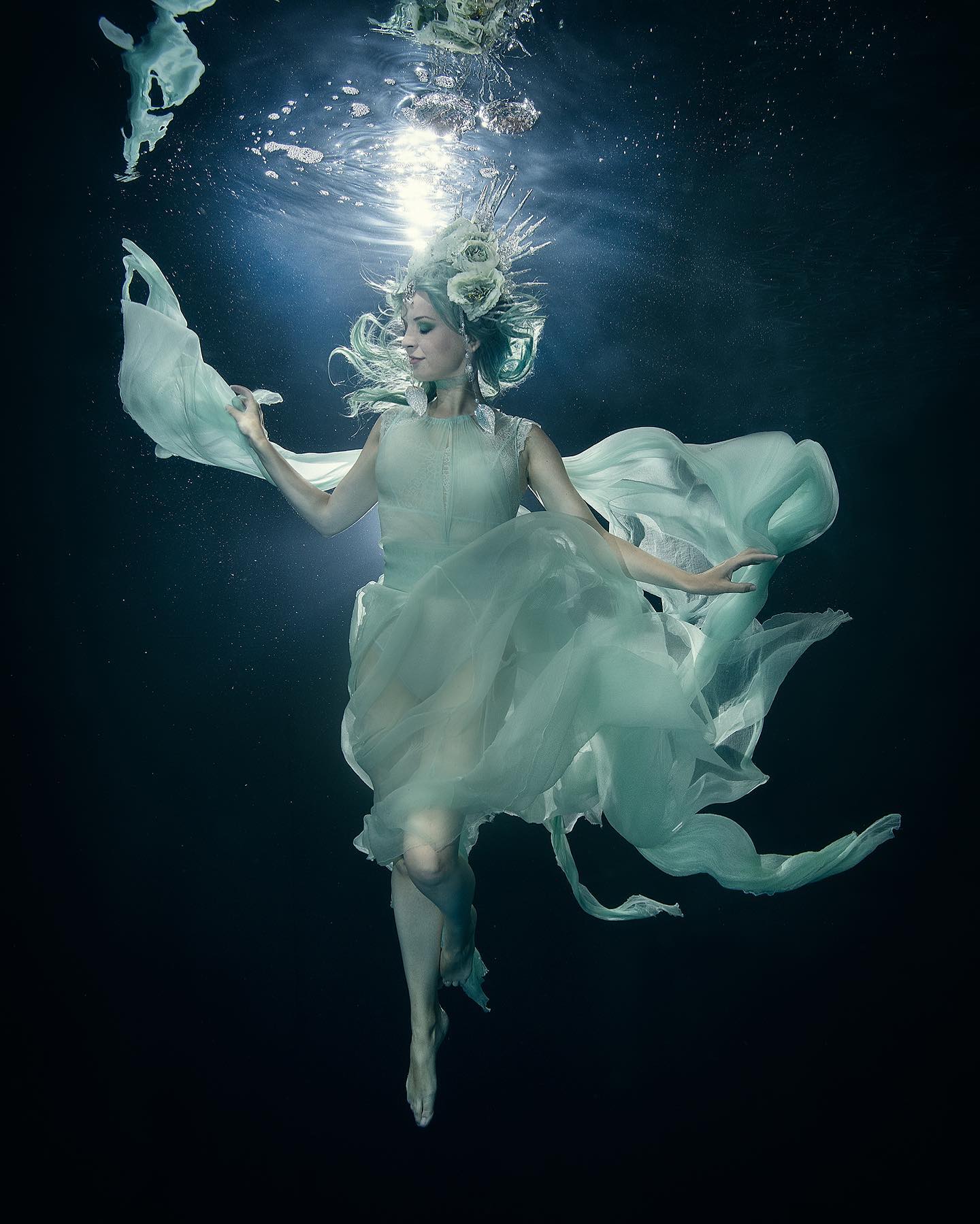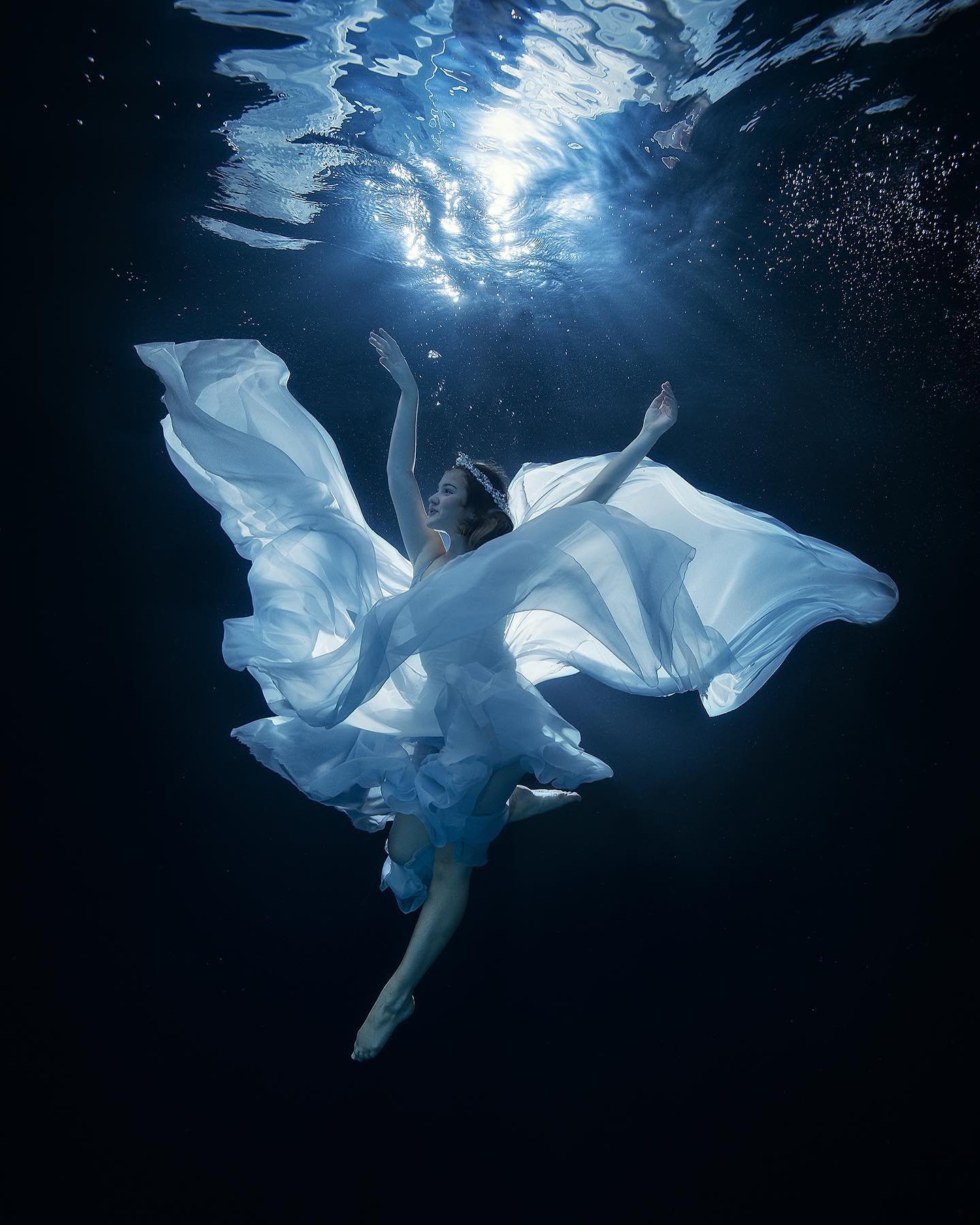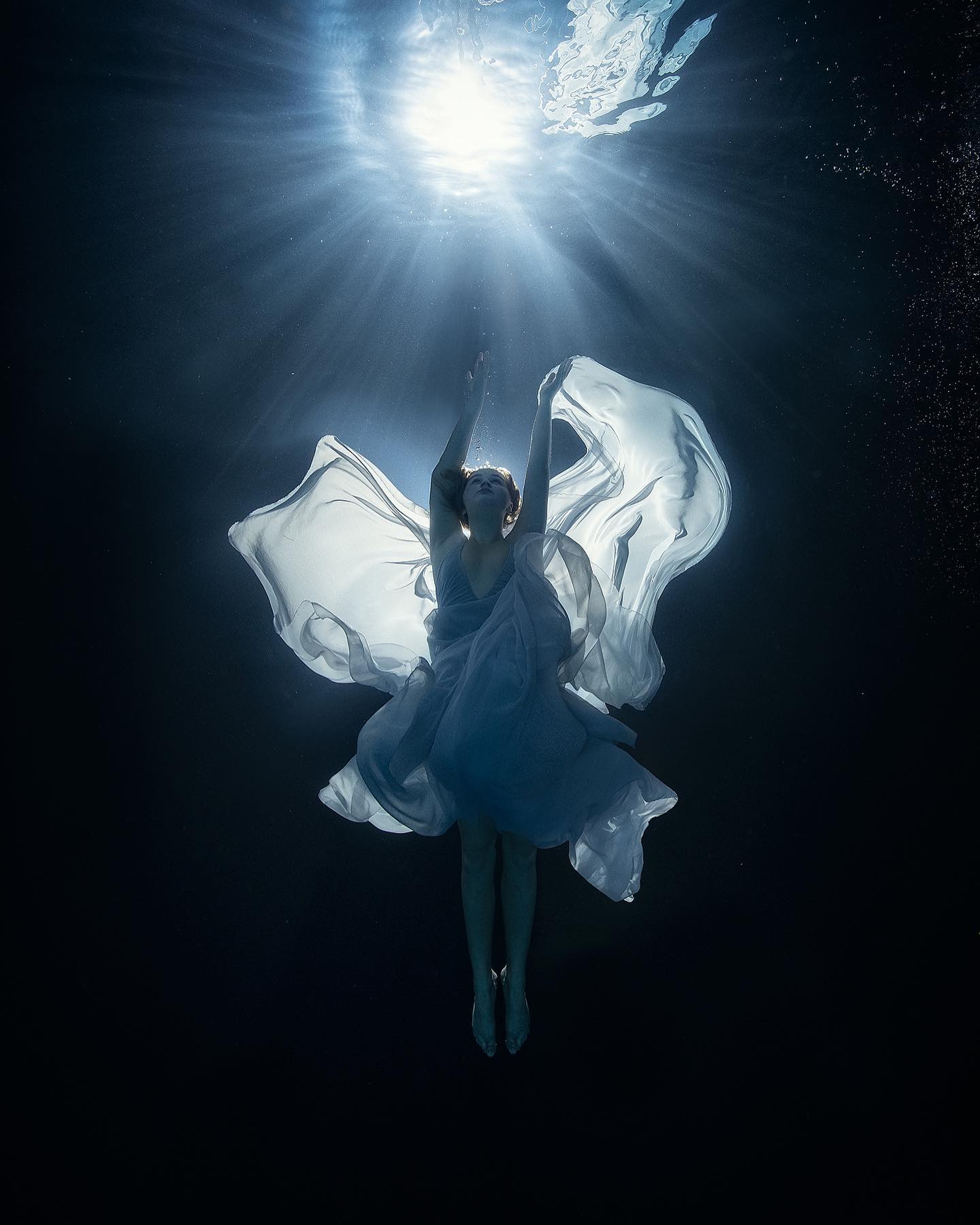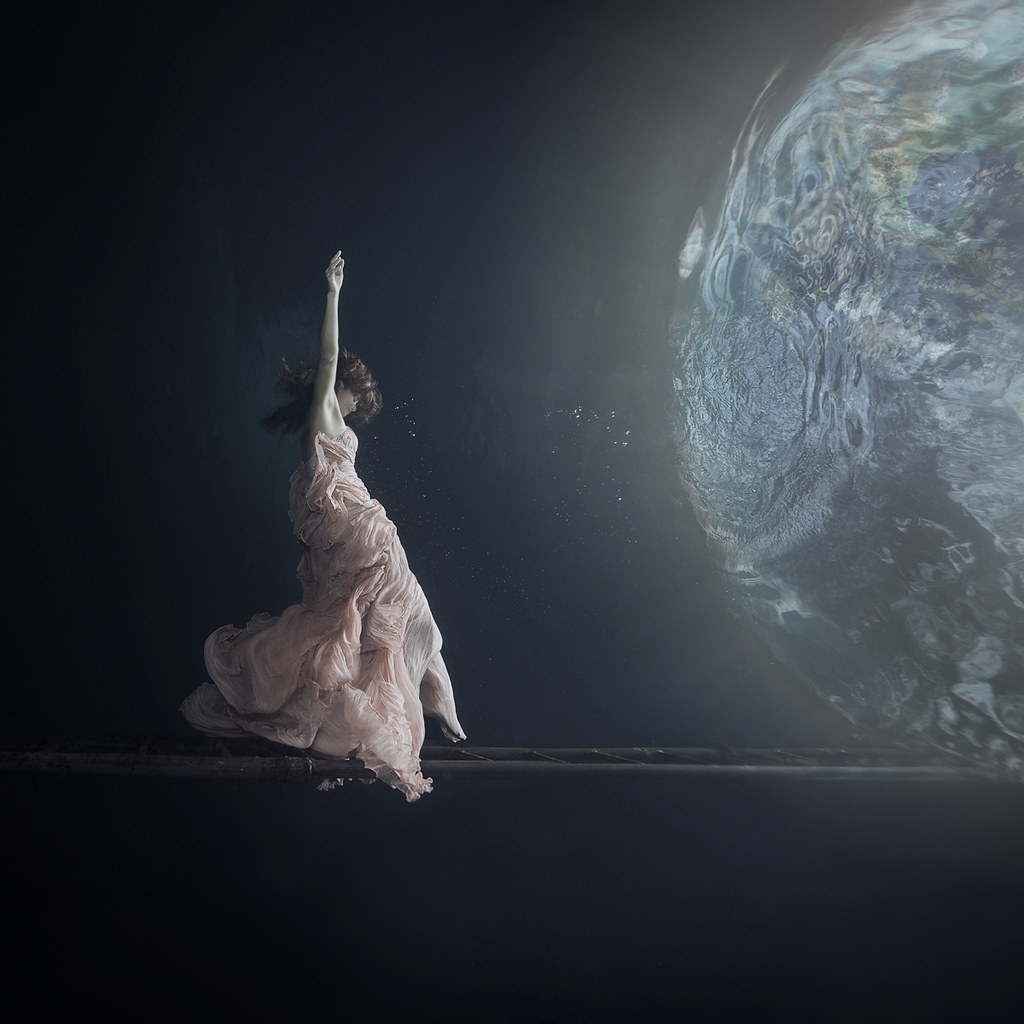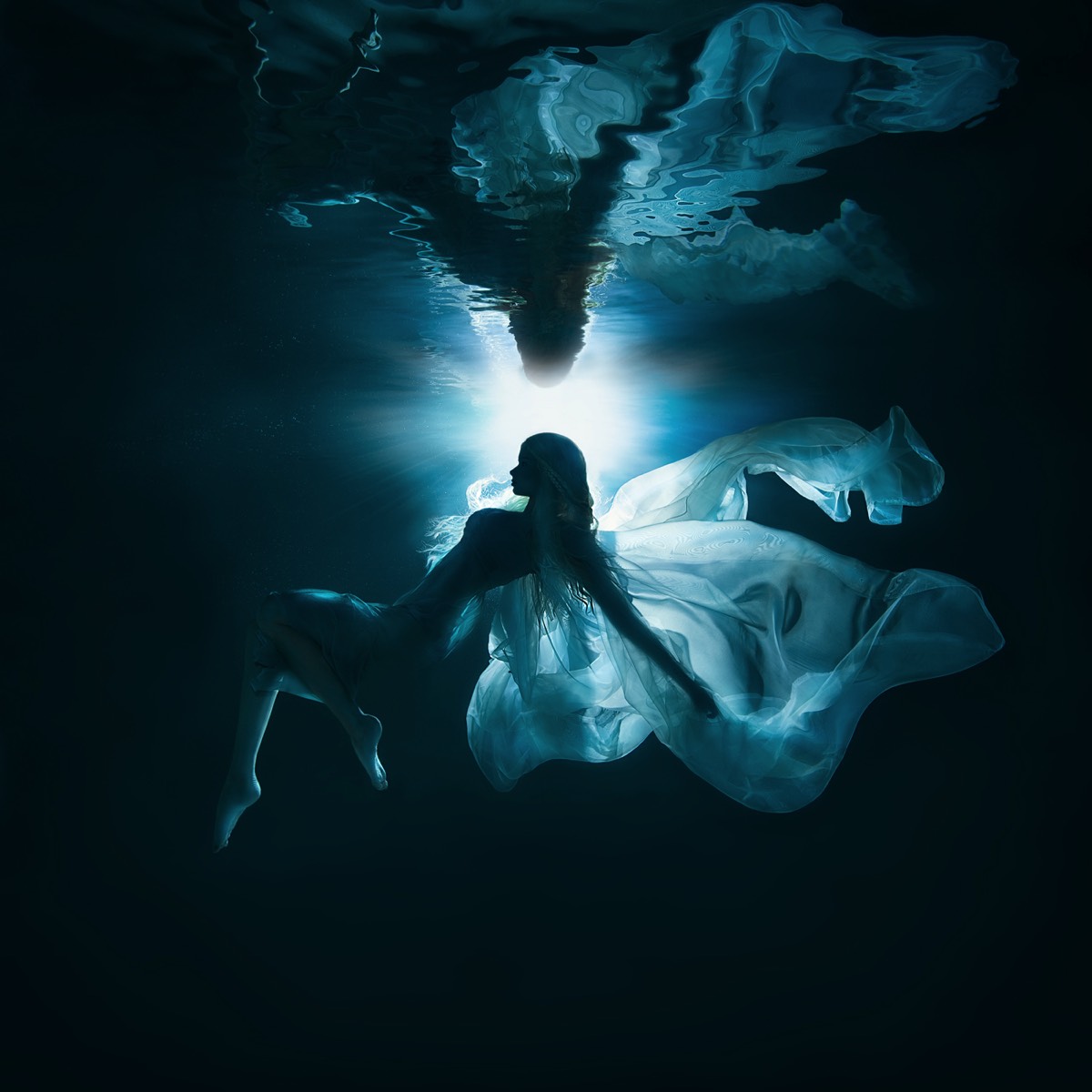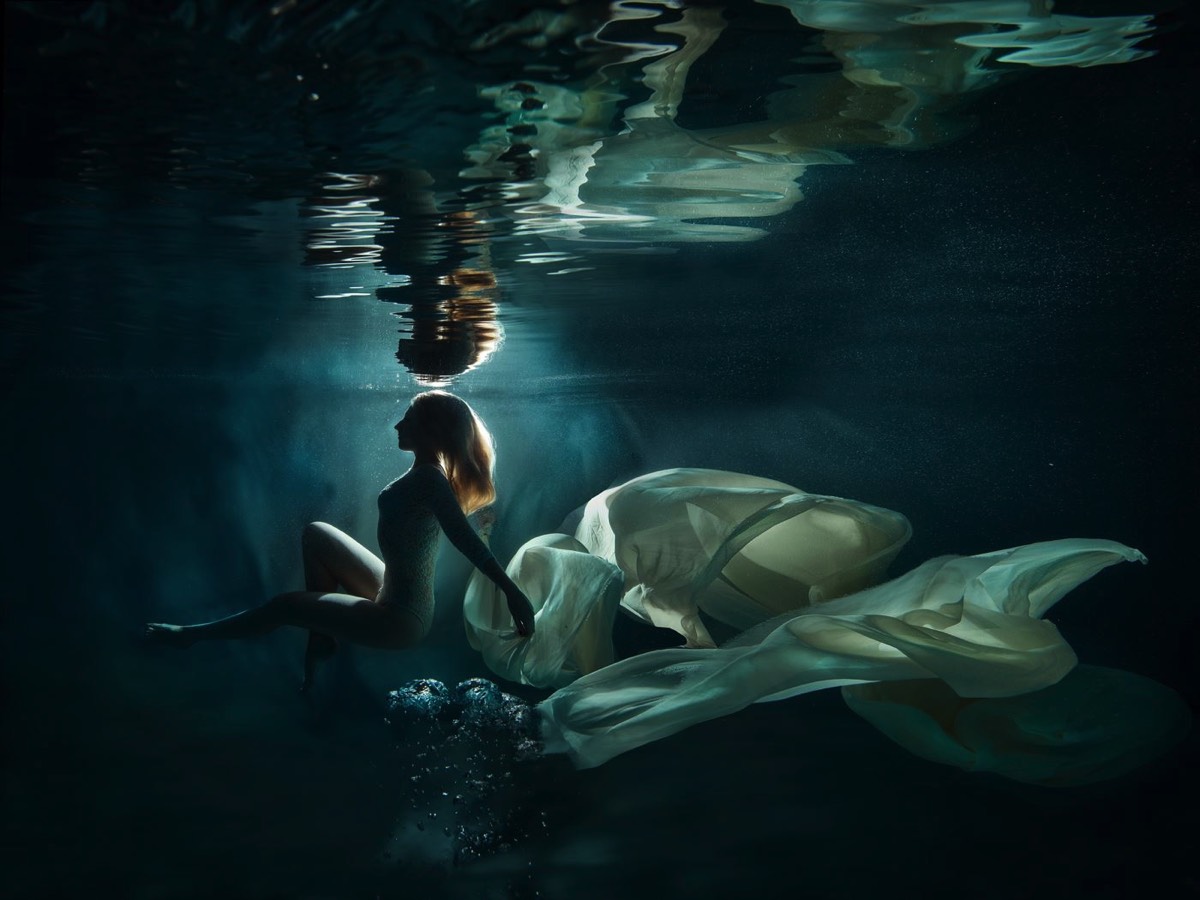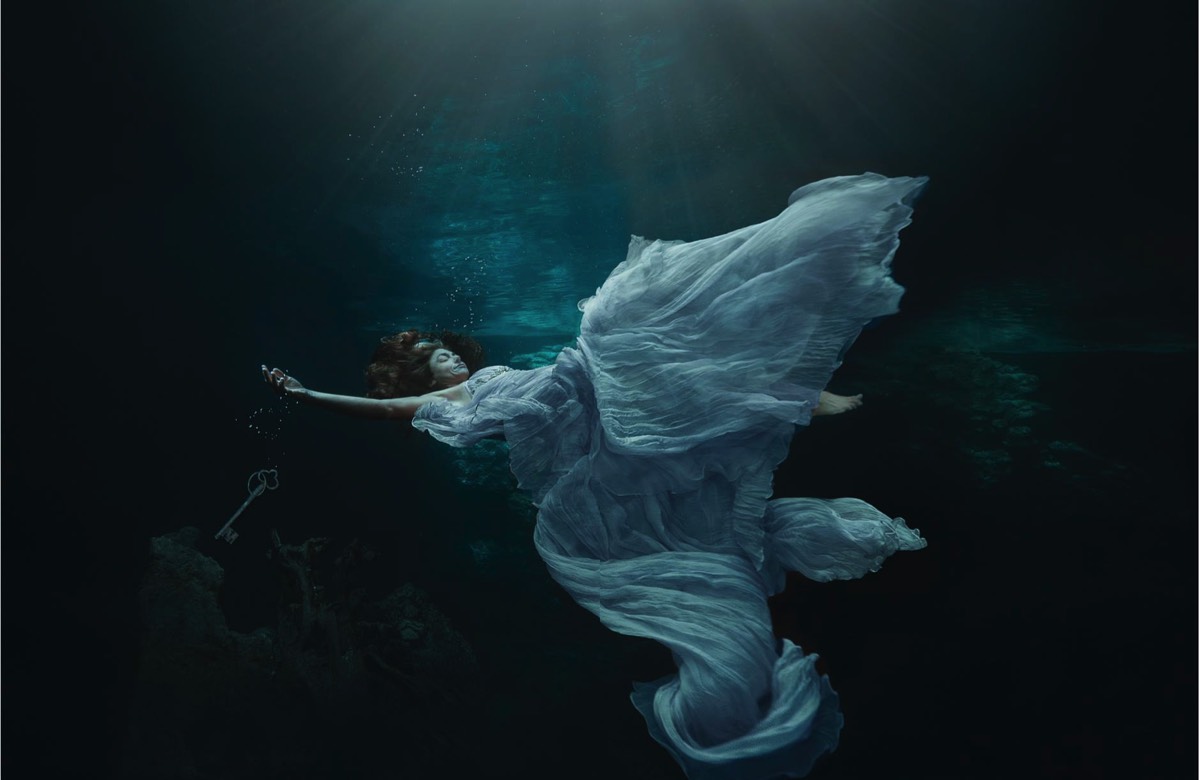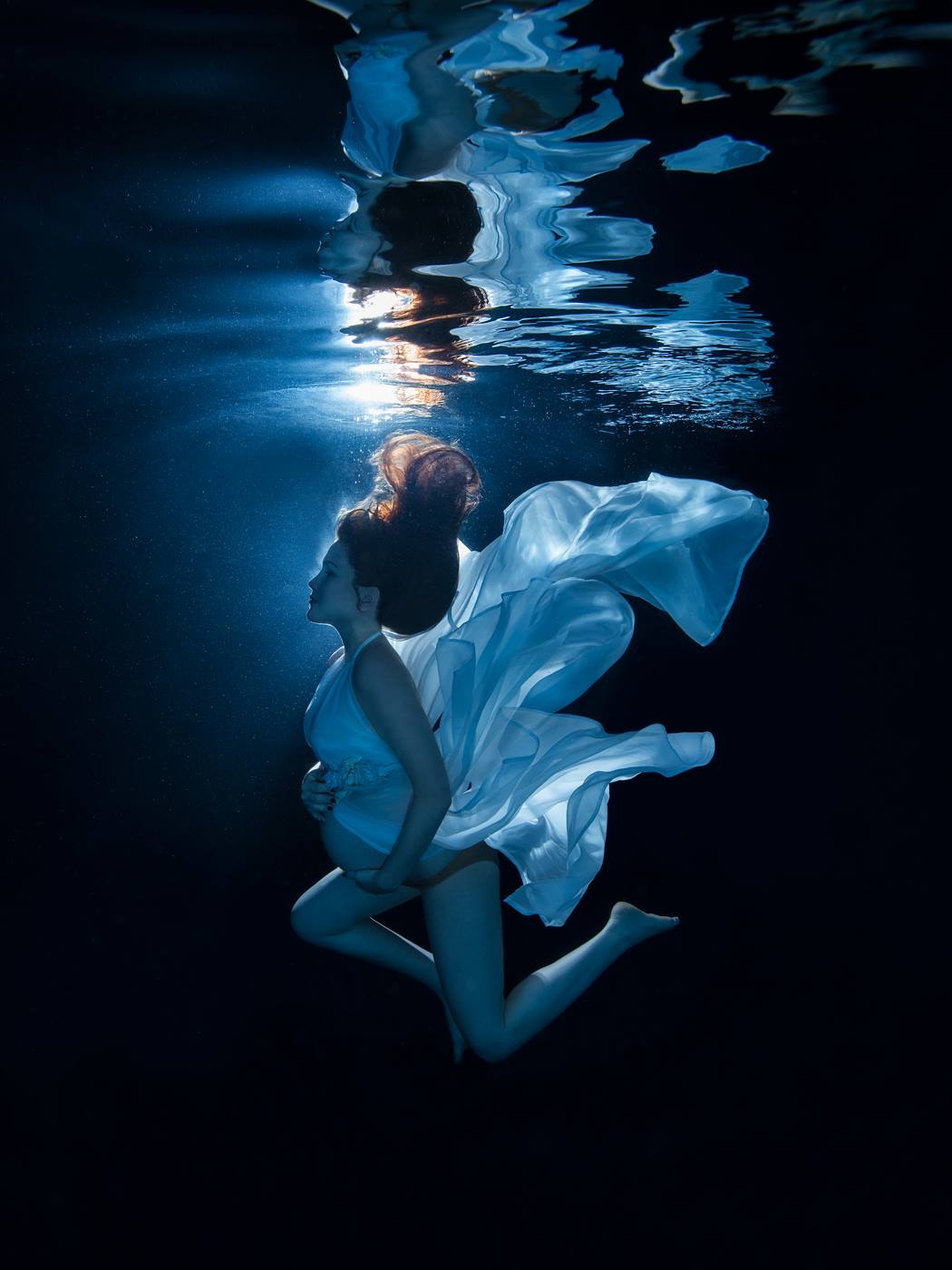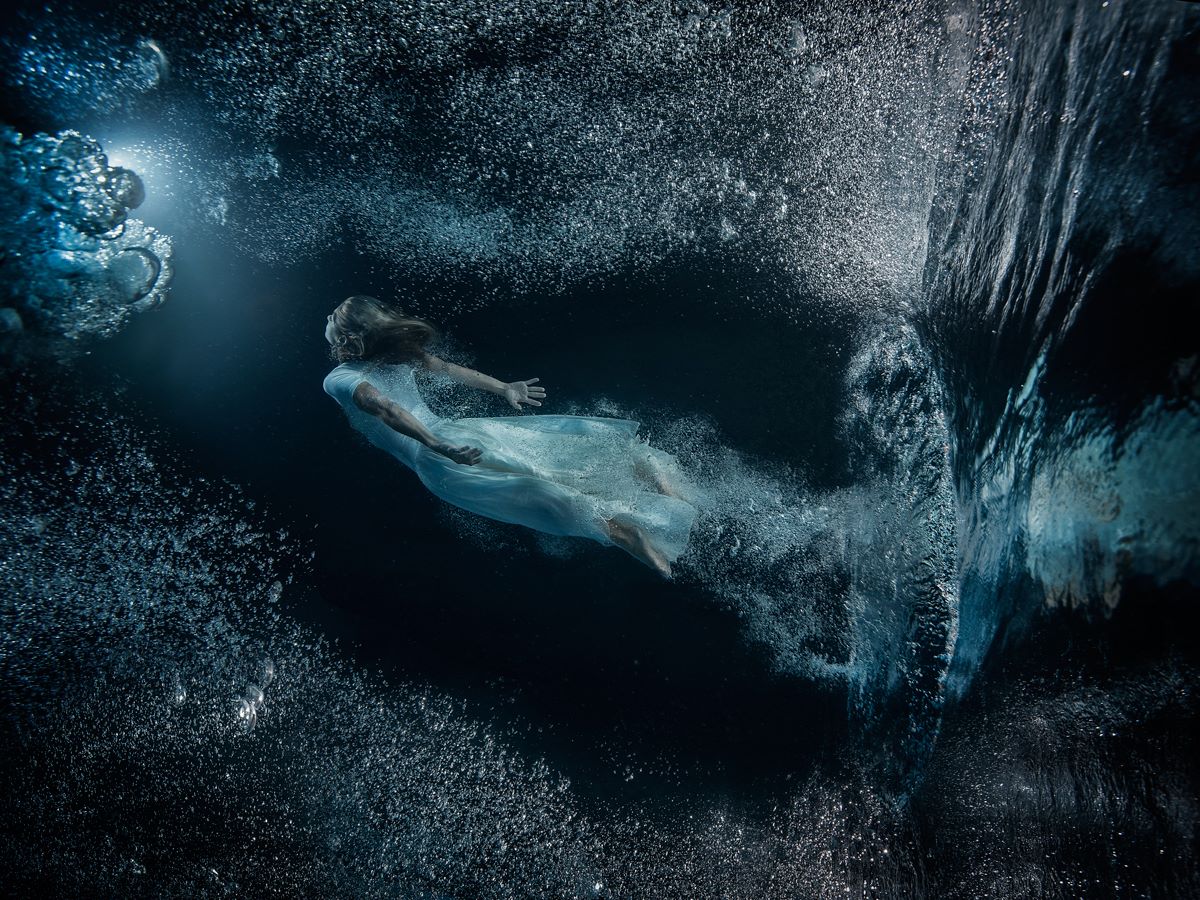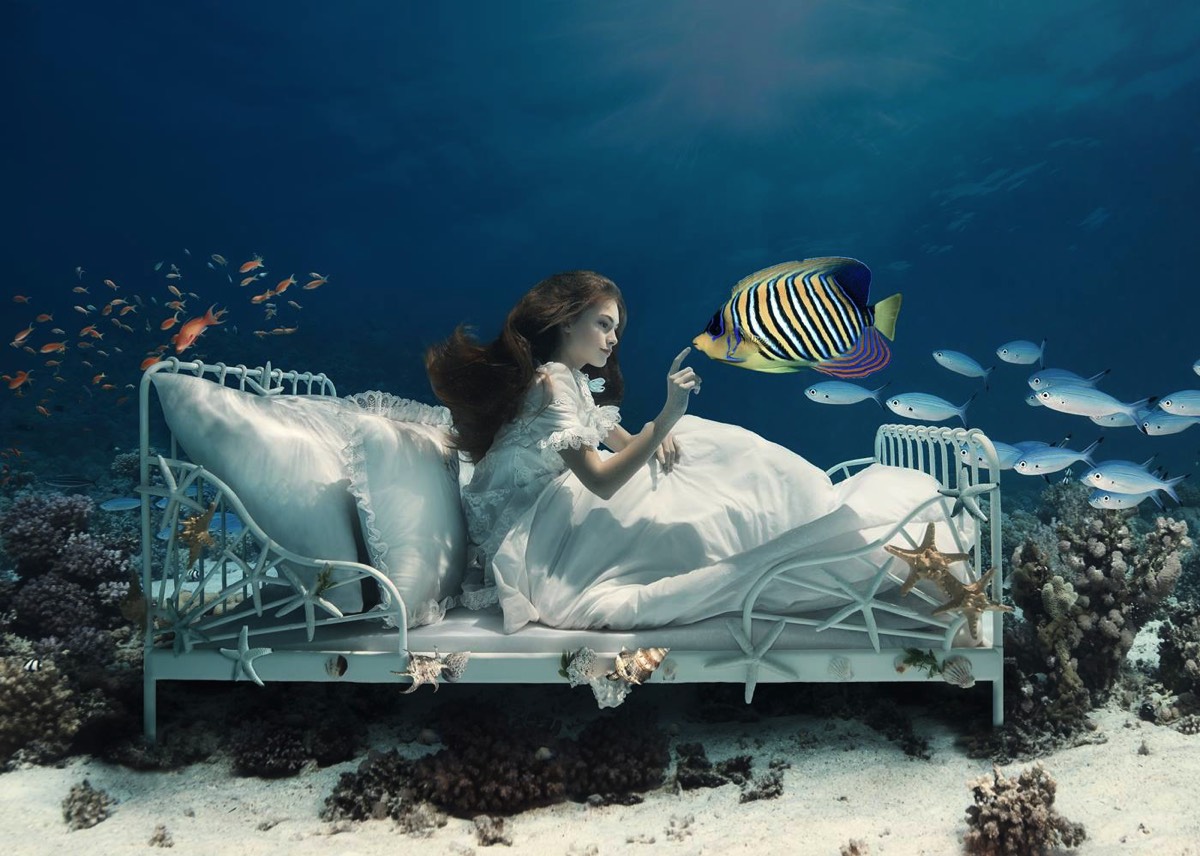 Photographize granted permission to feature photos by Lucie Drlikova