GOLSA GOLCHINI
Miniature figures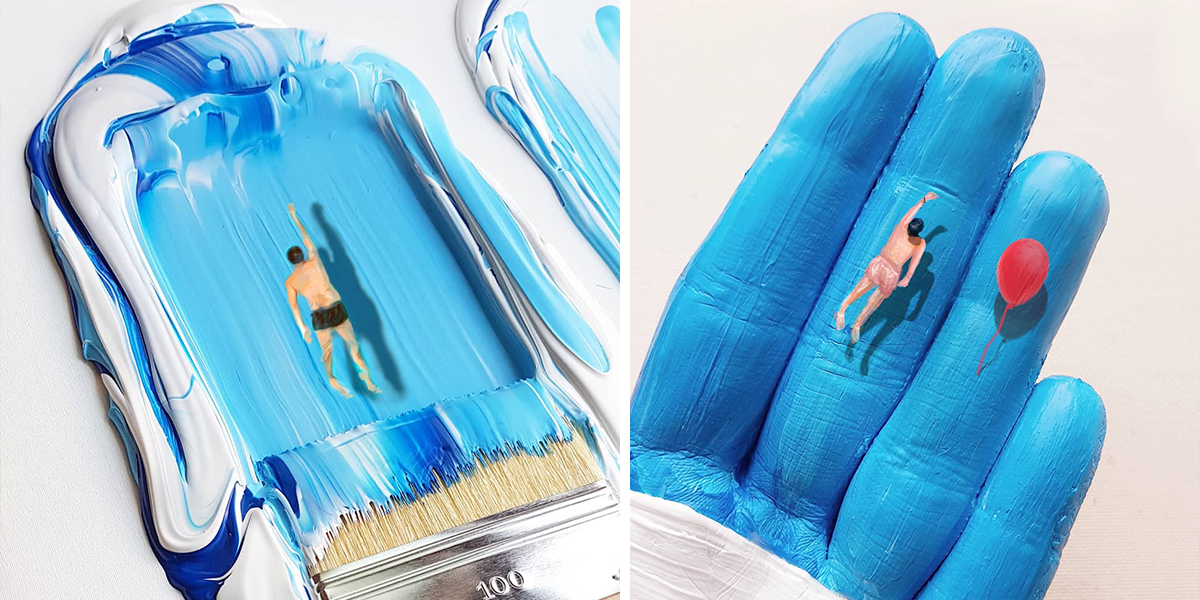 Golsa Golchini, born Tehran, Iran, lives and works as a Visual Artist and Photographer in Milan since 2004. Golsa graduated in 2010 from the Fine Arts Academy of Brera with a specialization in the Department of Visual Arts.
Golsa's artworks are her way of communicating with the observer about the things of everyday life that we all have in common. Things we do, the objects we use, the emotions we feel. These actions depicted in her artworks are very simple like the cardboard they are drawn on. She aims to immerse the observer into the work and make him/her see the world and everyday actions in a different way.
Although the artworks are simple, they are usually expressing challenging situations. Her work is composed as if it is meant to look understandable but in the same way, they want to tell the most profound stories of all times.