ED FAIRBURN
Topopointillism
"I combine topography with pointillism, a process I call topopointillism. "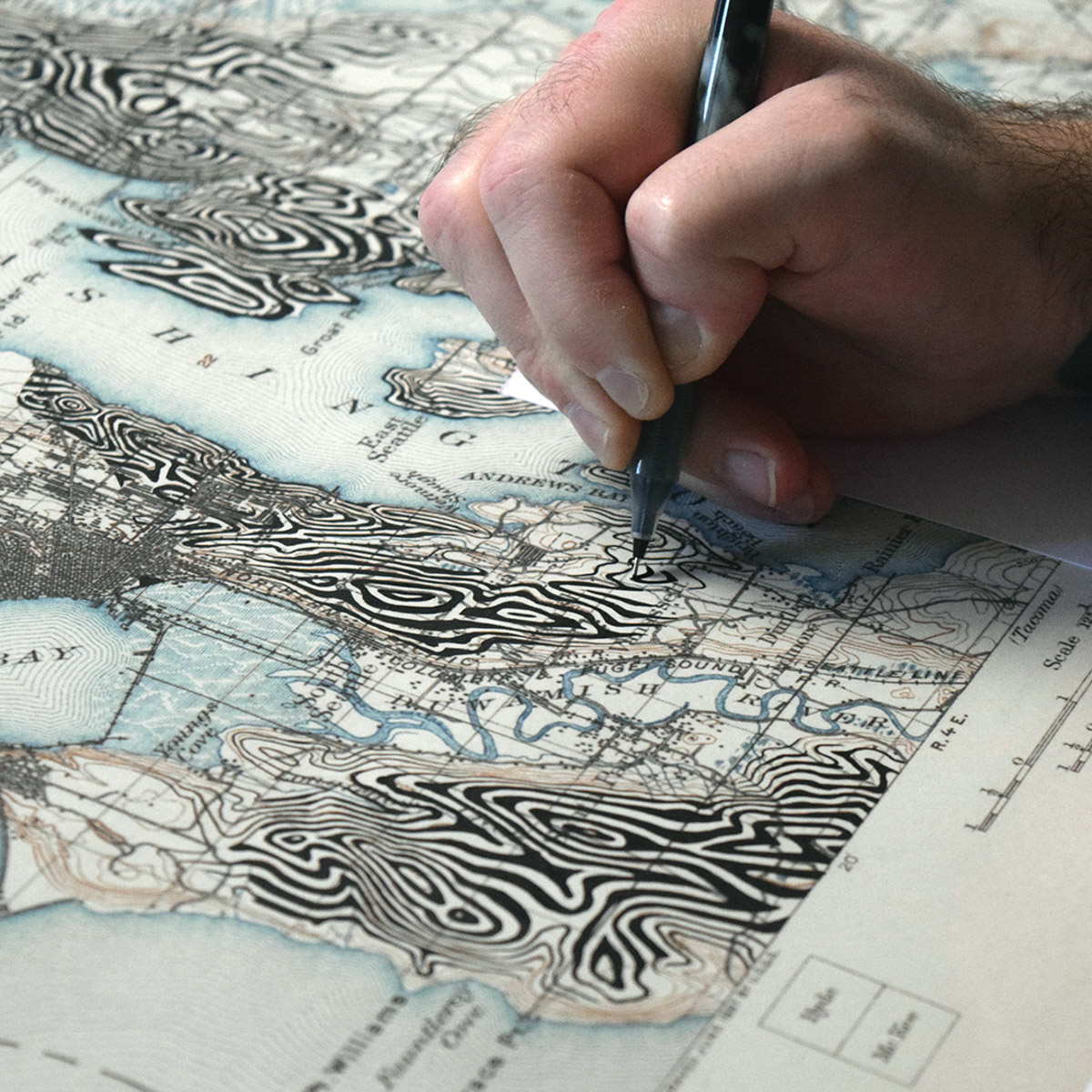 Ed Fairburn is an English artist, based in Cardiff, Wales, whose ability to combine the geography of our facial features with the geography of the earth leads to a startling and compelling synthesis of the two. Ed has become known in Europe for his evocative portraits, which produce complex human features from the random patterns found in mundane topographical and astrological maps.
Ed's work is a direct combination of cartography and portraiture. Using traditional materials such as ink and pencil, the artist intervenes with a range of original maps, making gradual changes to contours, roads, and other patterns. These changes allow him to tease out the human form, resulting in a comfortable coexistence of figure and landscape. He aims to preserve the functionality of each map by feeding the composition instead of fighting it – spending hours studying each map before he begins any physical processes. Ed is interested in the subtlety of each synchronization, and how each completed map behaves more like a portrait when viewed from further away – it's almost paradoxical that a portrait should lose detail when examined closely.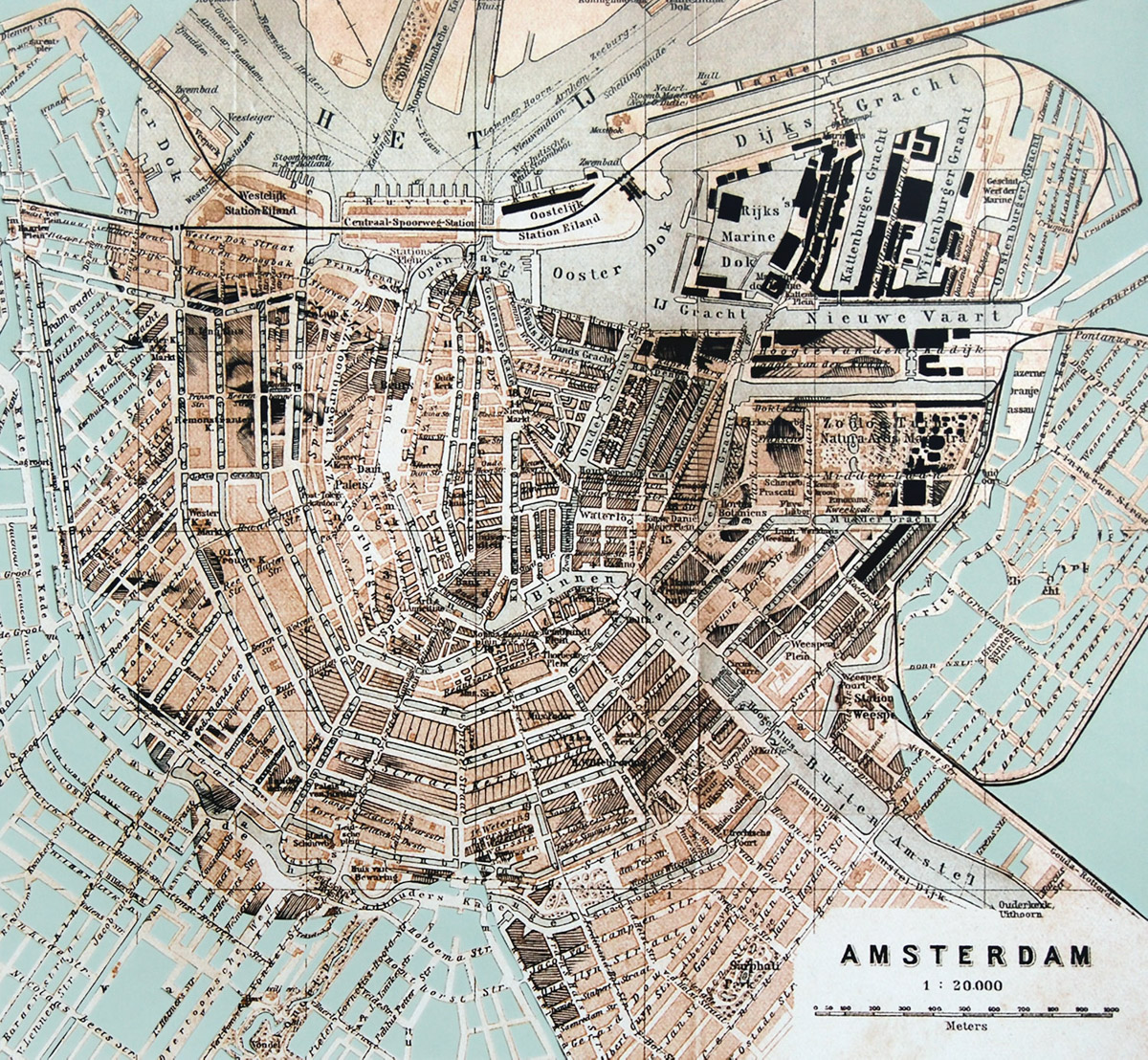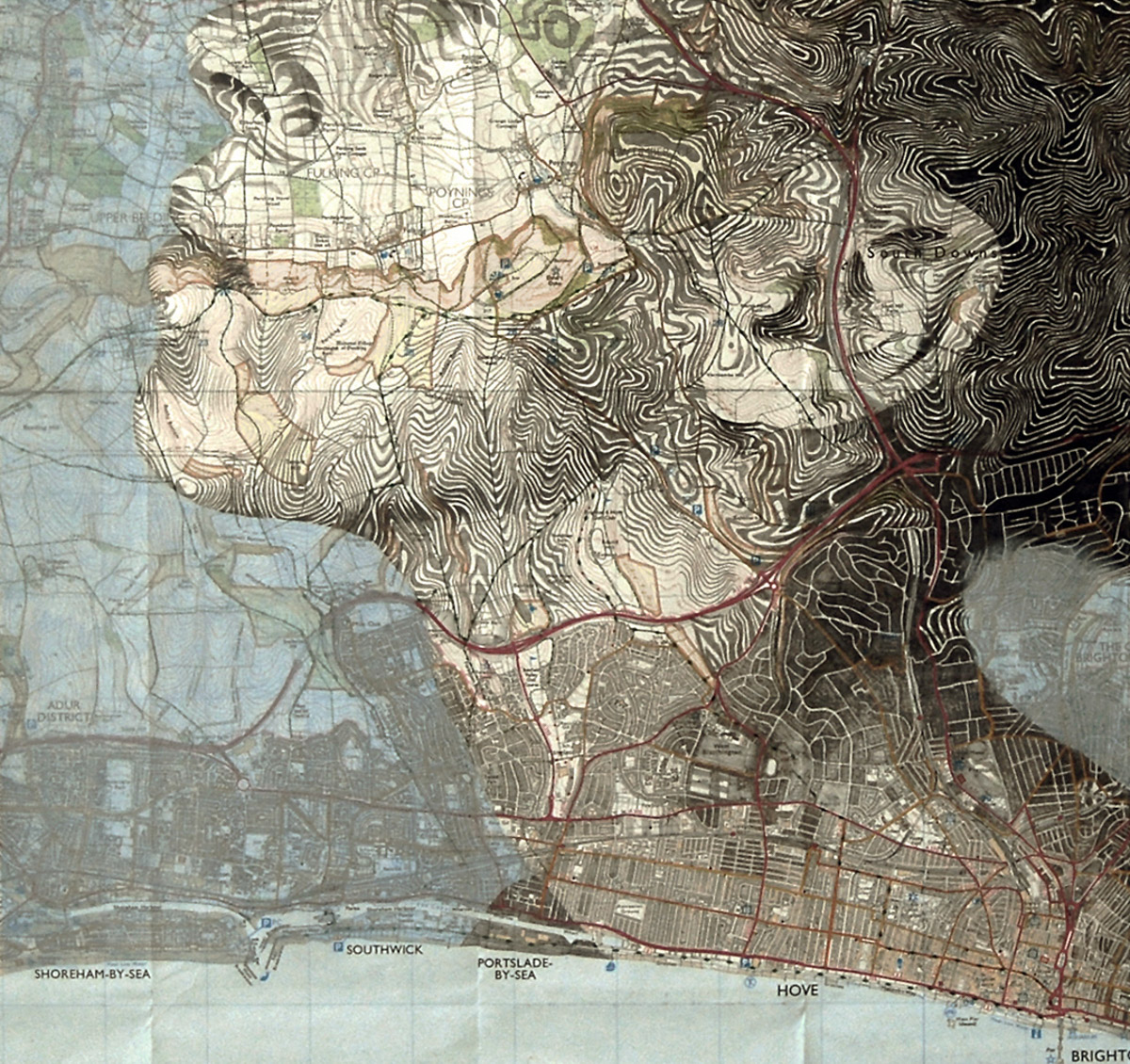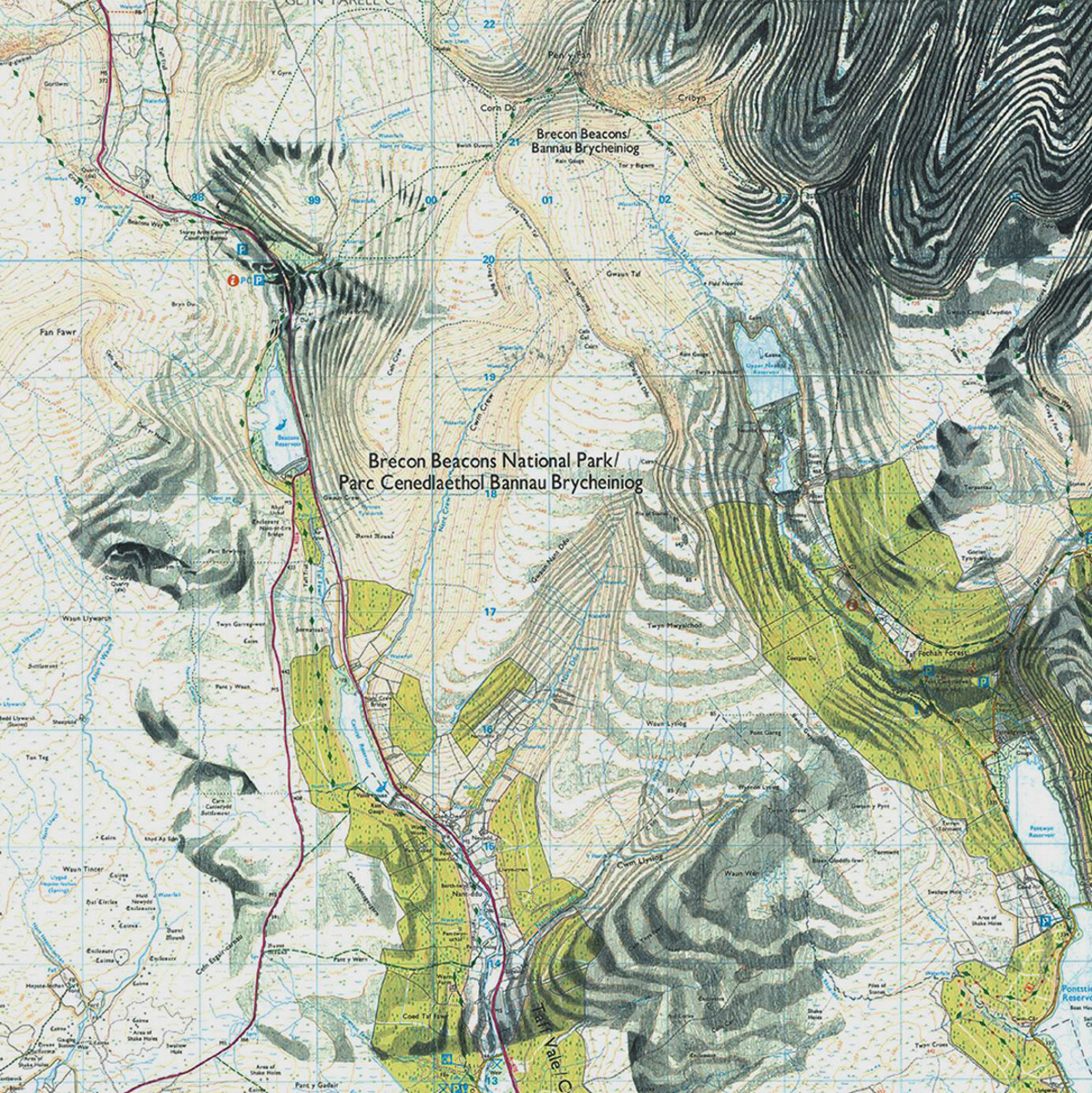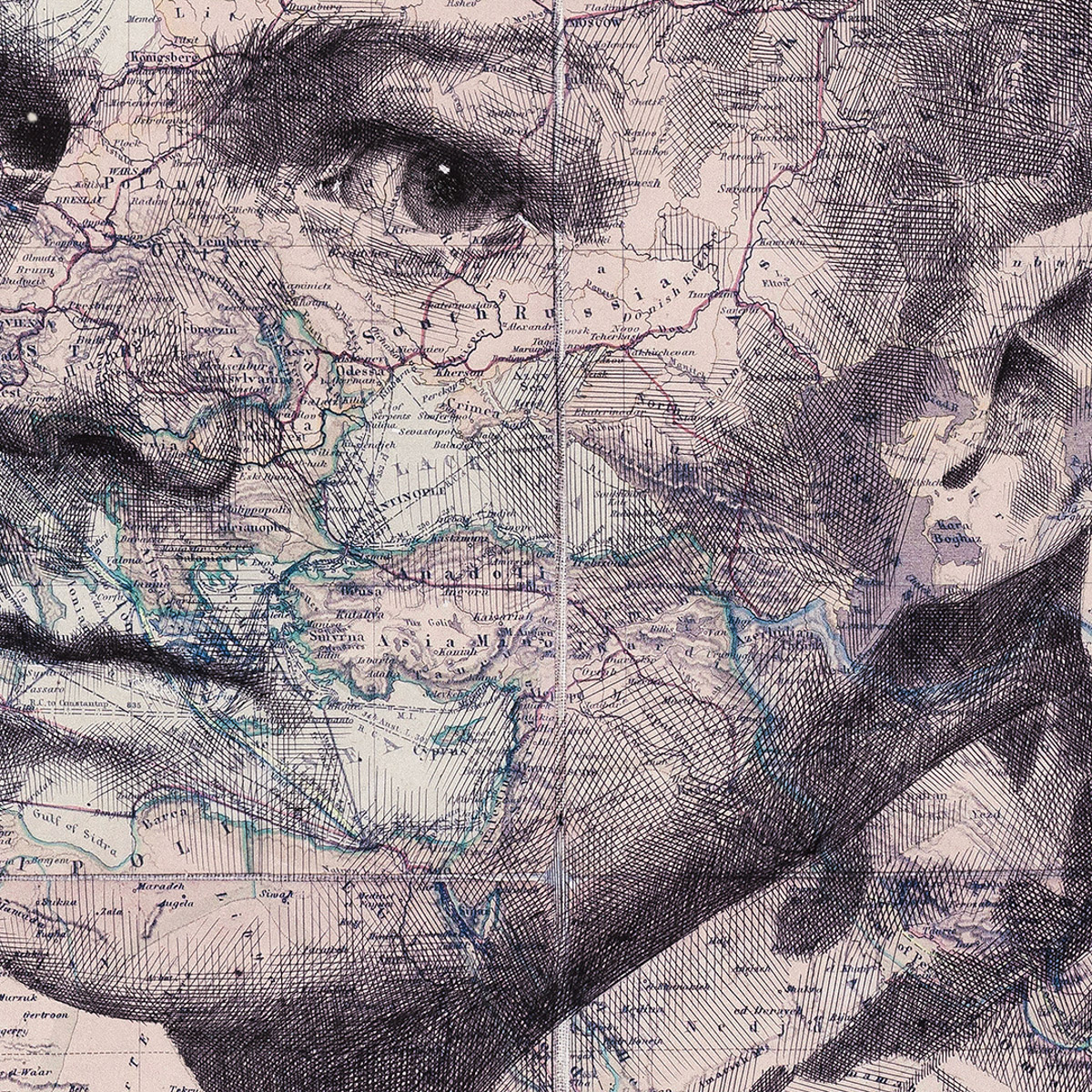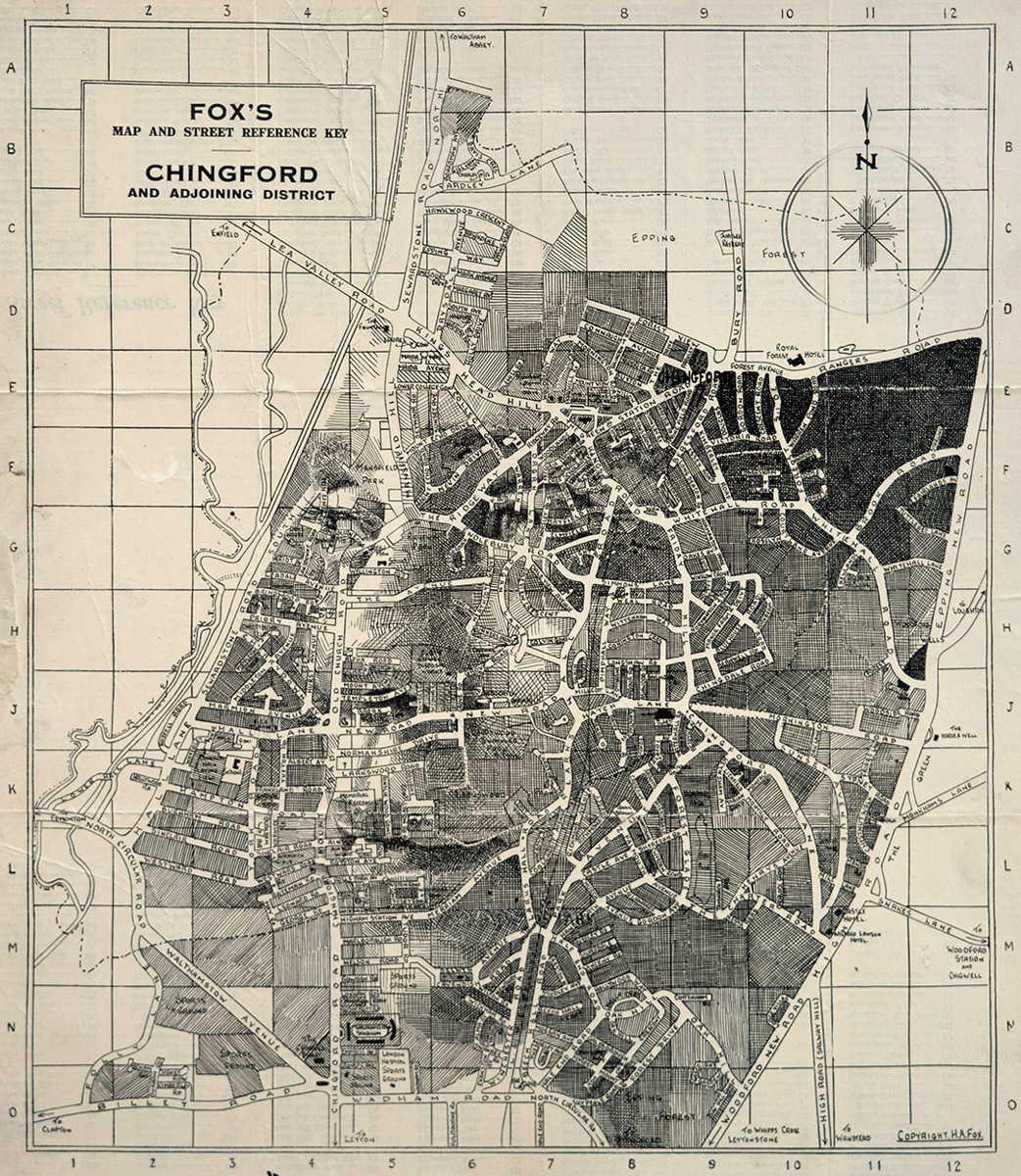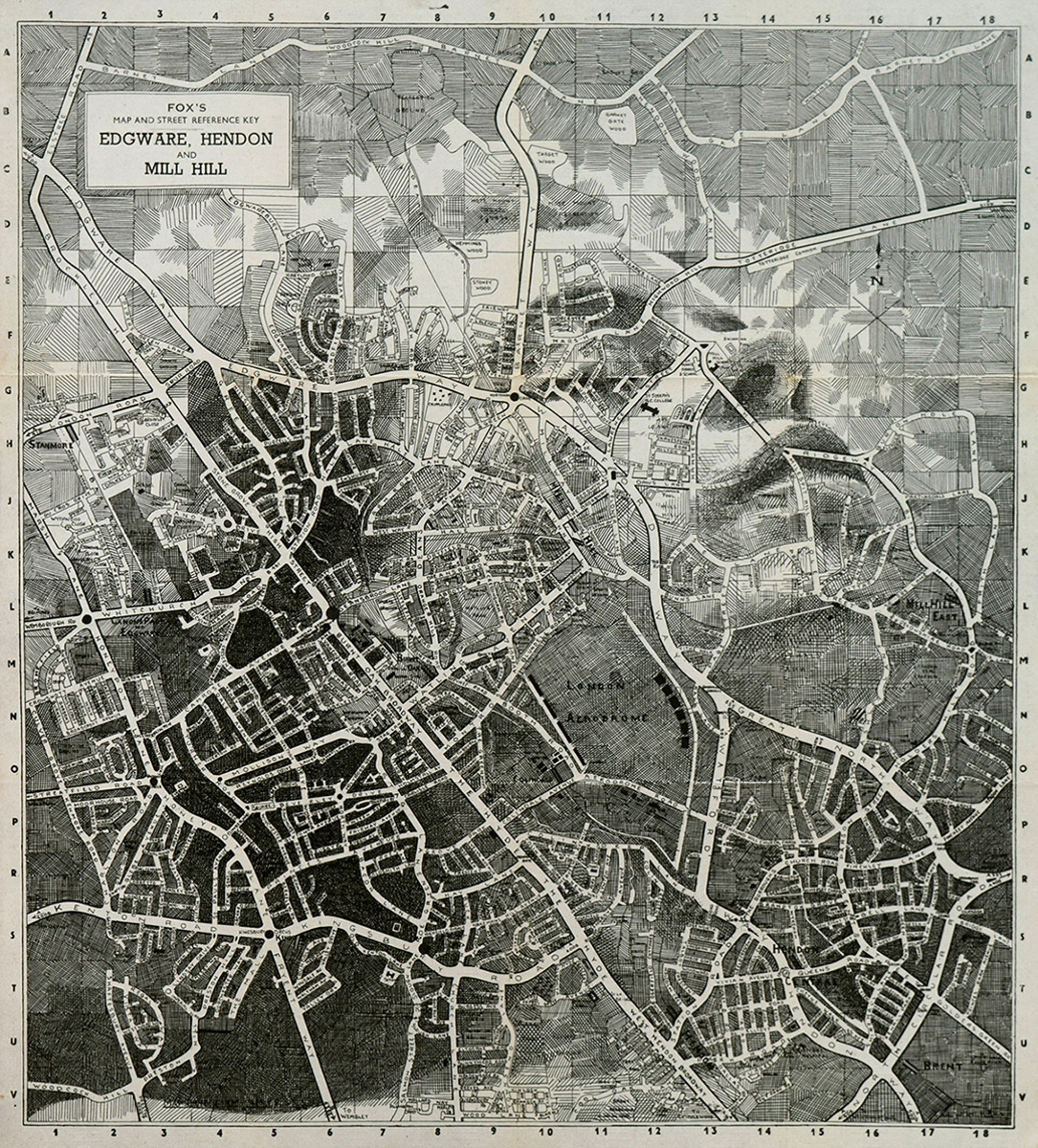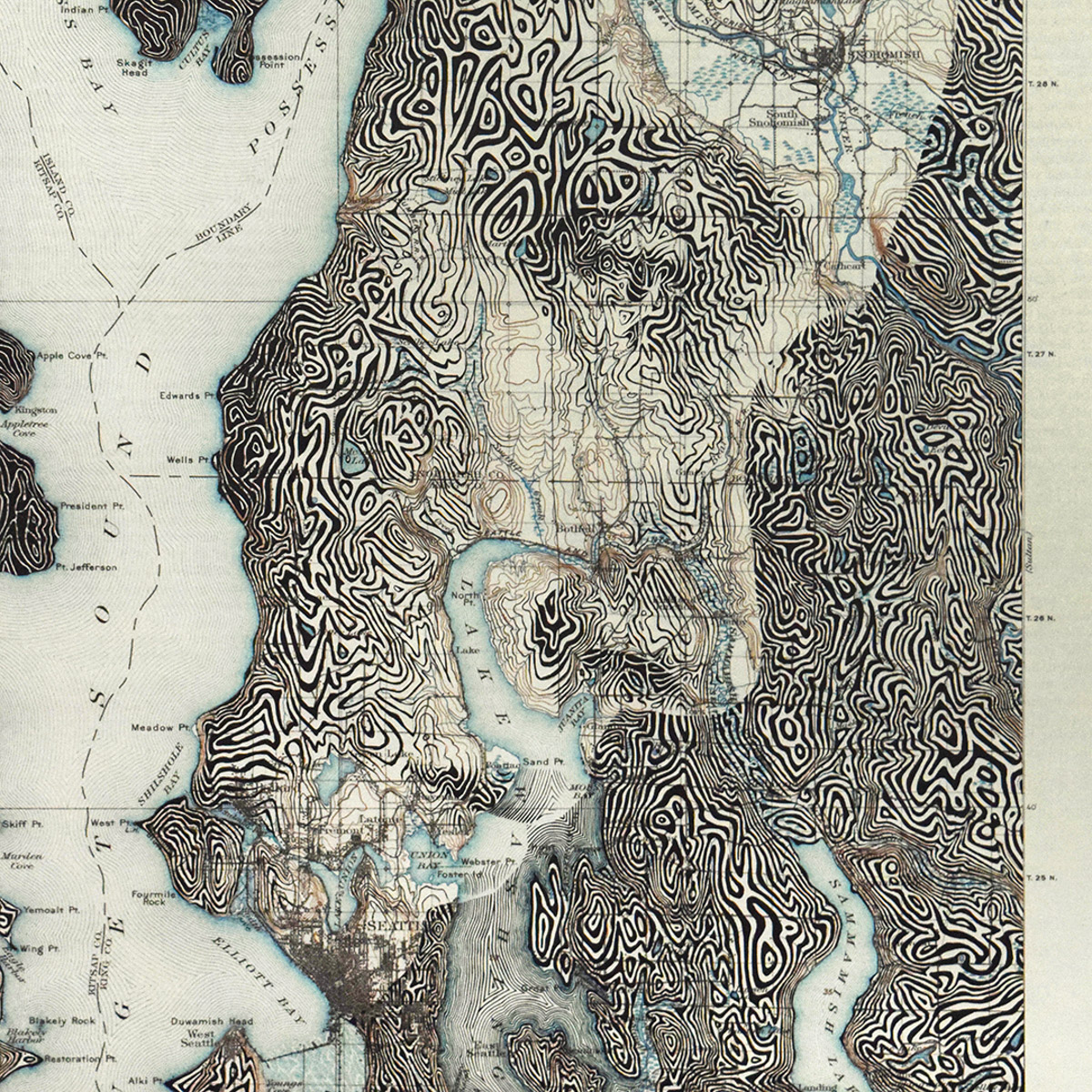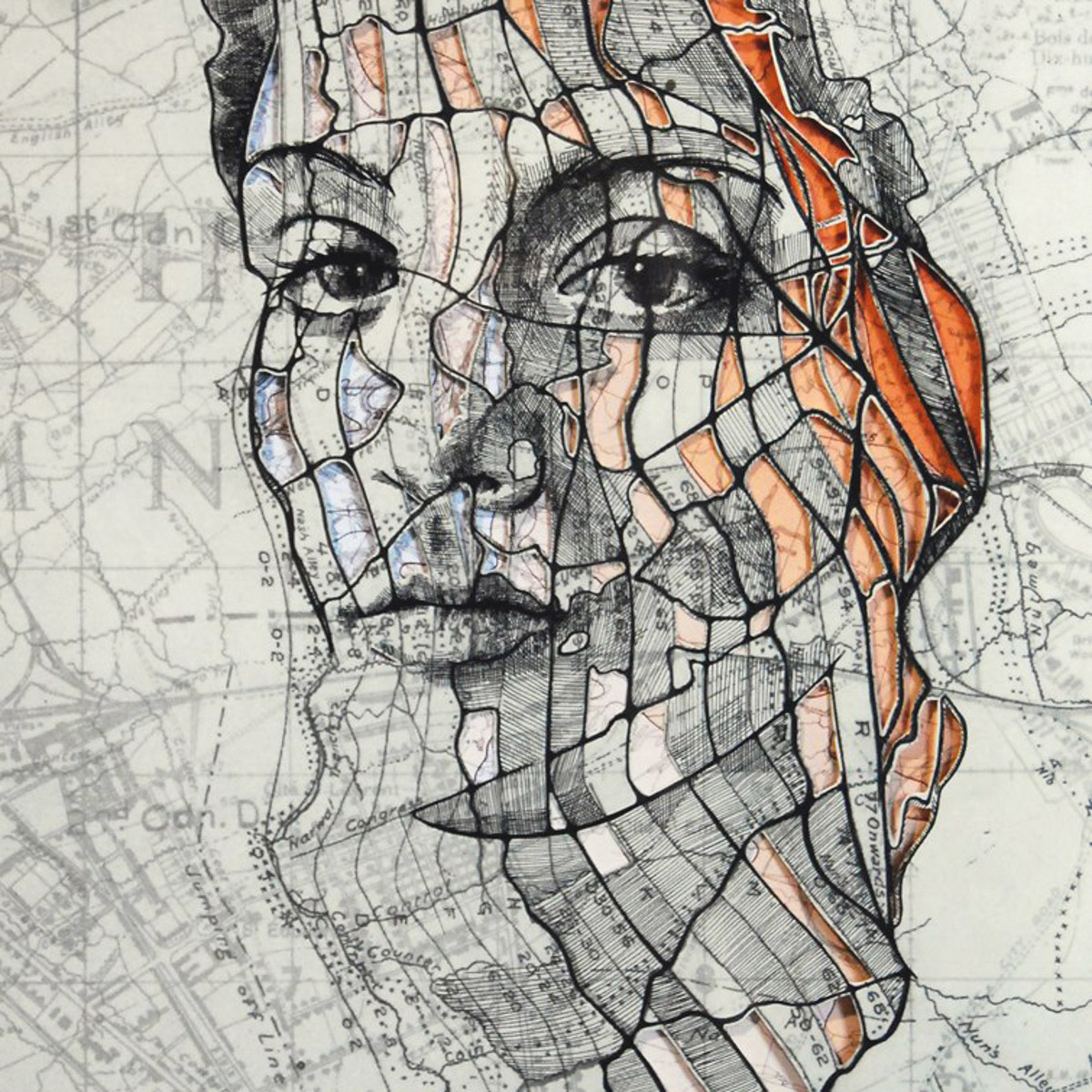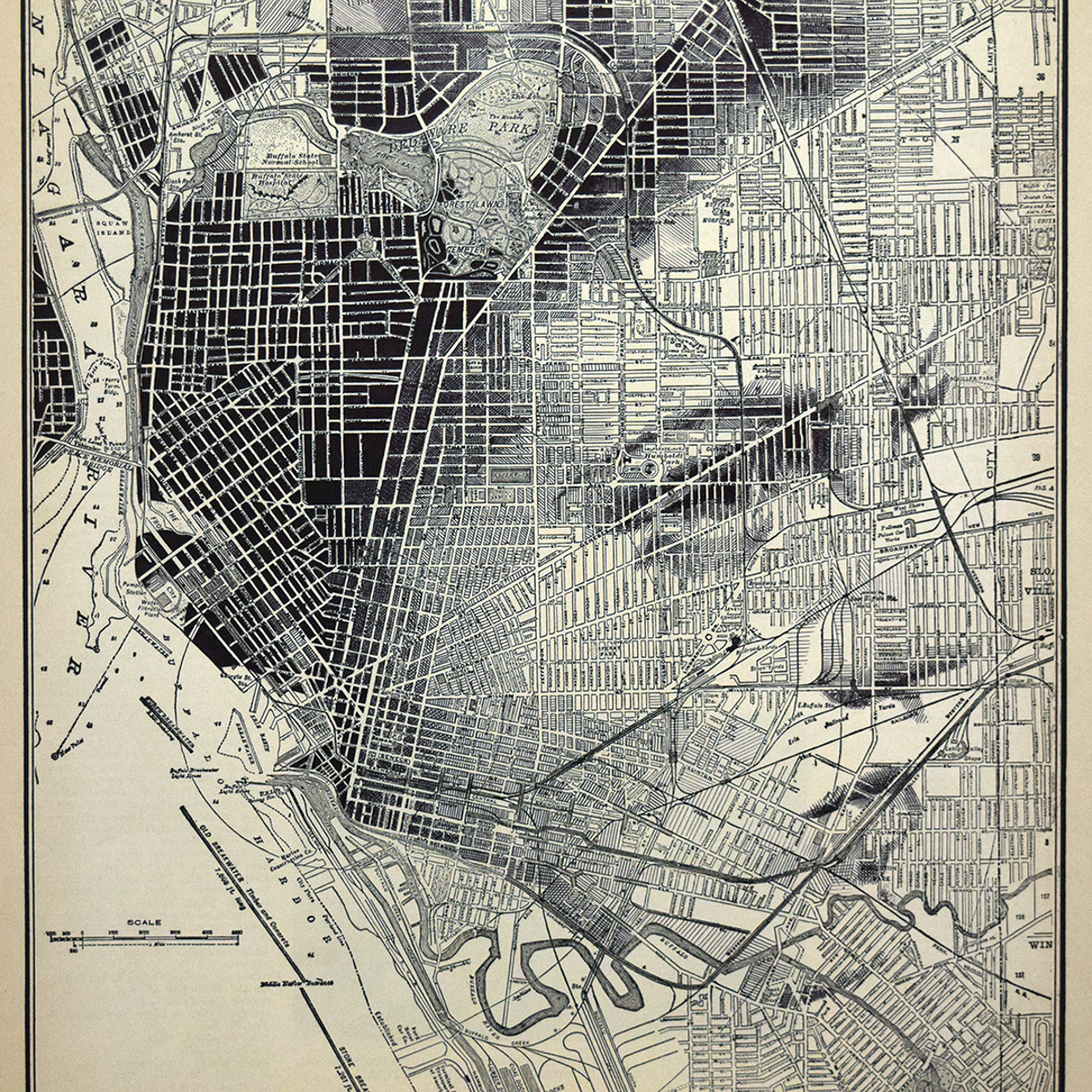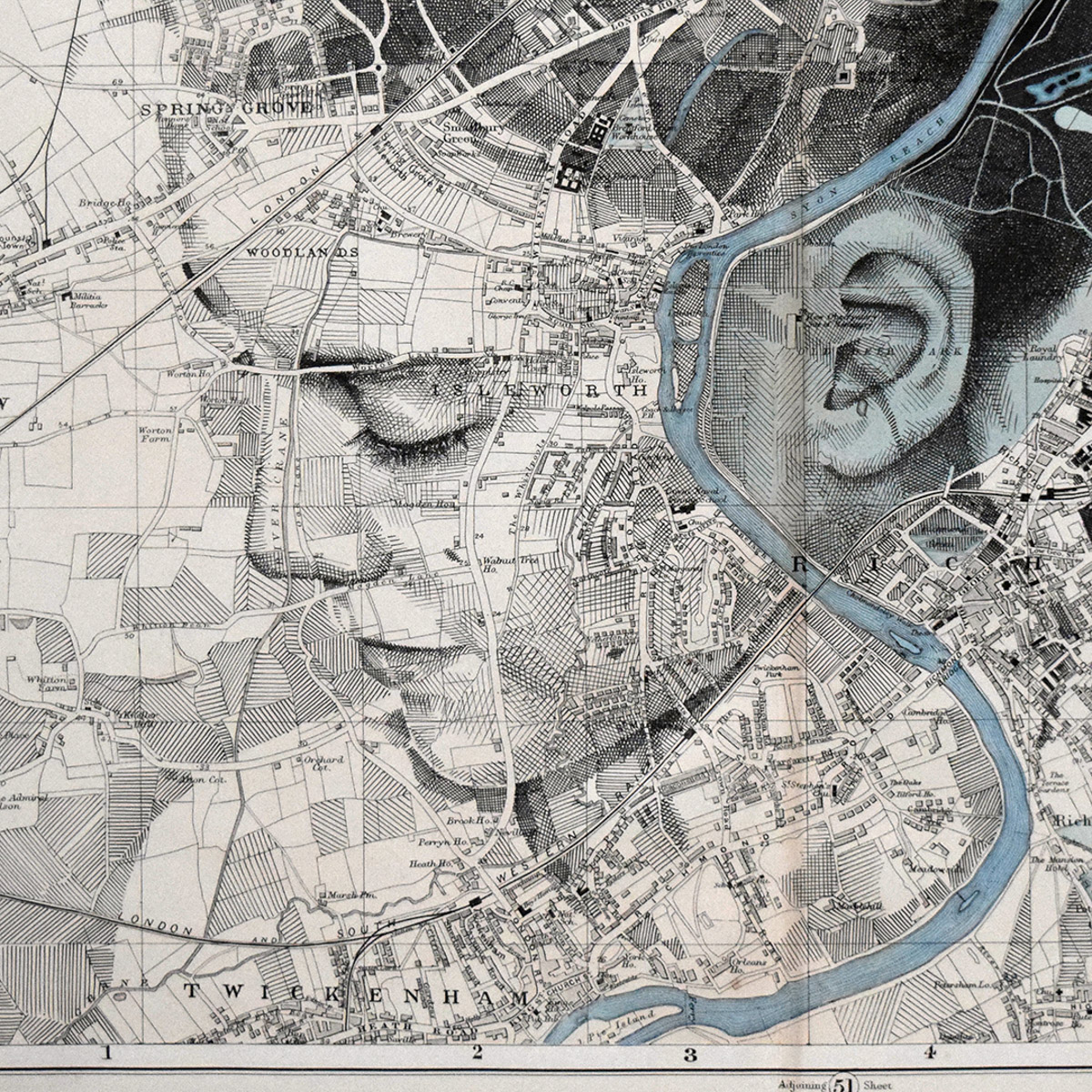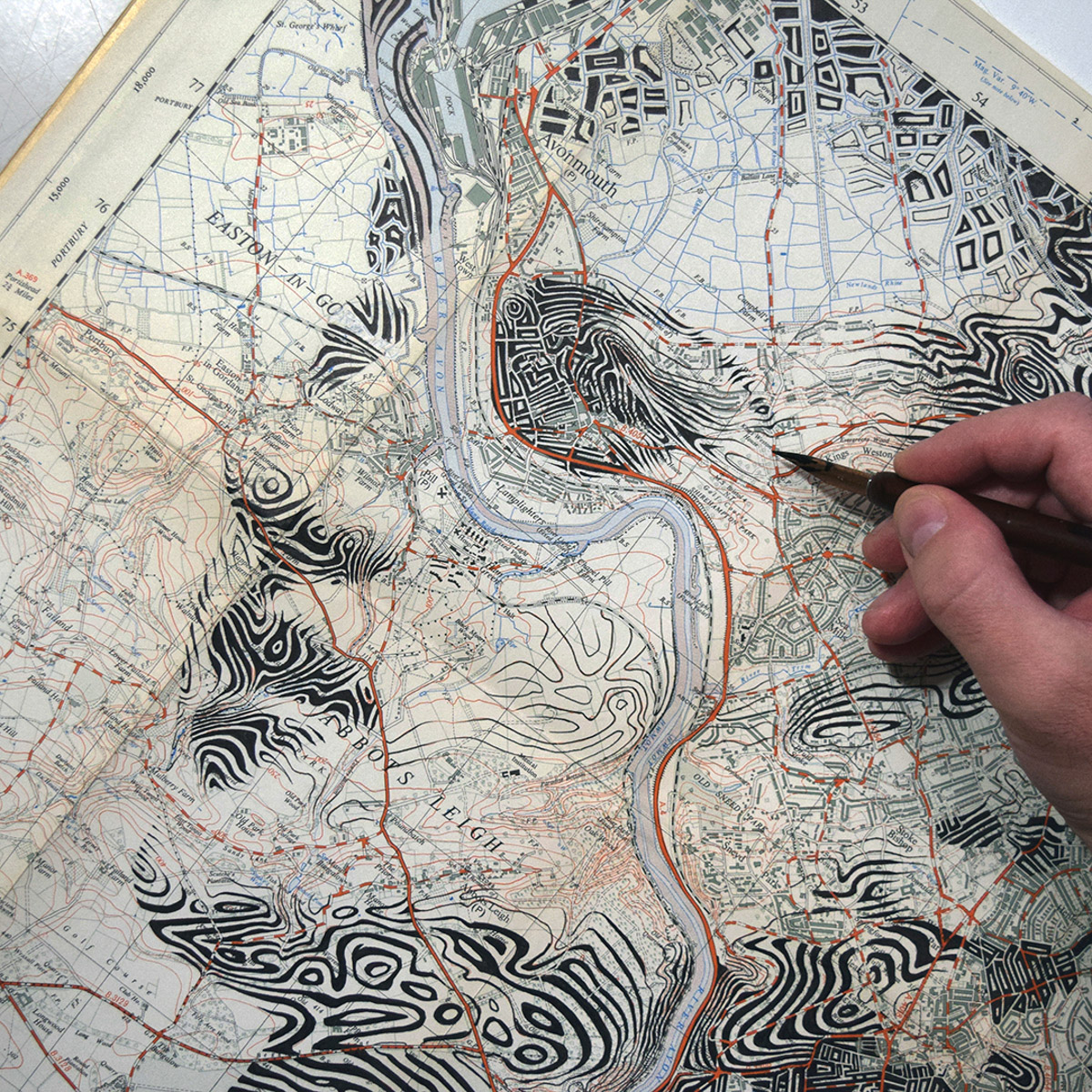 Photographize granted permission to feature photos by Ed Fairburn