CARL
WARNER
Body Landscapes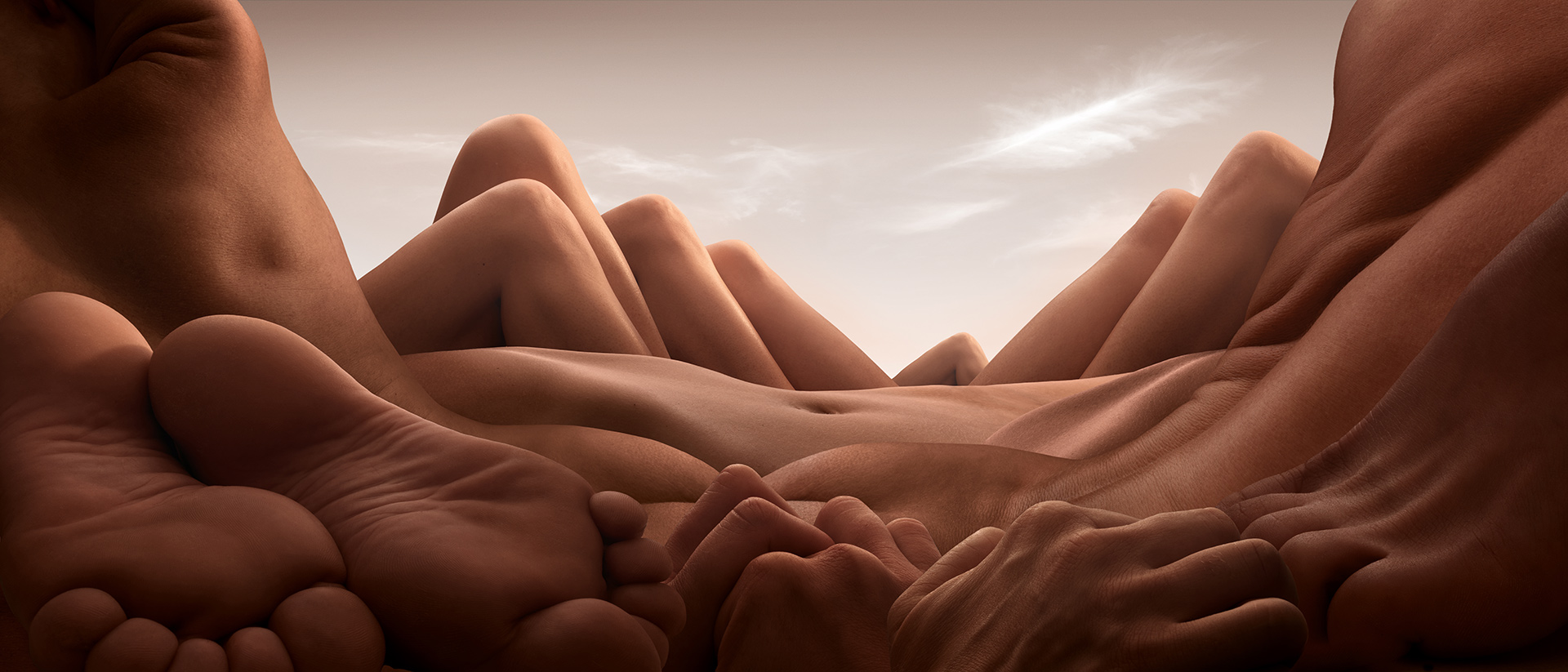 Carl Warner, a professional still life and location photographer based in London, has worked in advertising for 25 years. Over the year he has worked in different series of works. His most famous is Foodscapes. The Foodscapes received international recognition back in 2008, and Warner has been coming up with new pieces ever since. Besides food, this artist also uses different medium to imitate landscapes. His sensual Bodyscapes project featured intricately tangled human bodies, which make you tilt your head a little with each picture.
These images are a different kind of portrait where the bodies we live in are being portrayed as a place we can visit. I think that there is a sense of spiritual contemplation and peace about looking at ourselves in this way.
Each scenes can simply be one shot of a part of their body or multiple shots that are composited together to make a more intricate scene. Once he has posed, lit and photographed the subject, he then takes the image in to post production in order to grade and finesse it. Finally he simply add a sky to the scene to give the image a sense of scale.