Ben Ashton
Portraits Without Limits
"Hyperrealism, or soul catching, as I like to refer to it, has always blown me away. The idea that you can mimic the third dimension with a flat surface and take it a step farther and create an identity with it is something that one almost seems to be cursed with."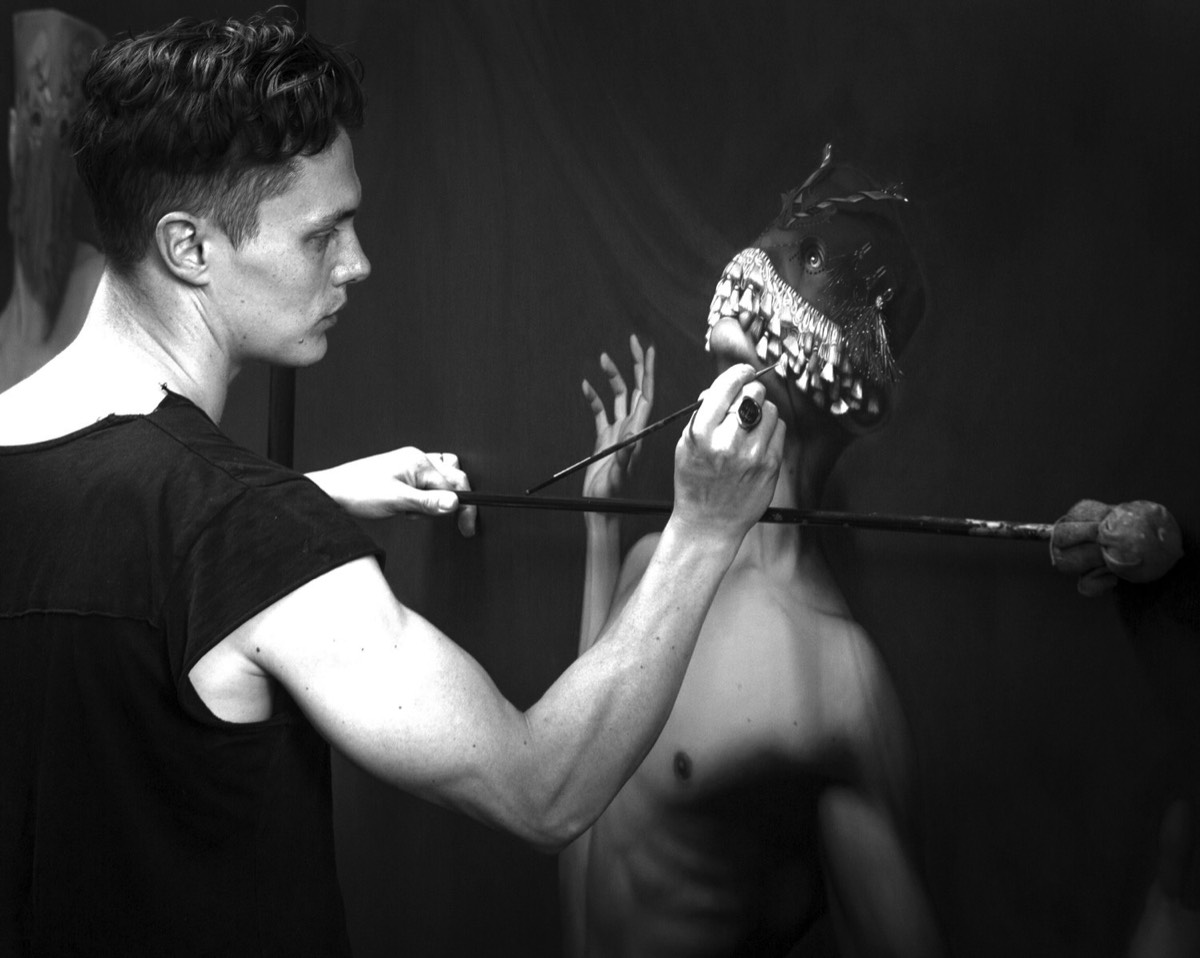 Ben Ashton is an acclaimed London-based visual artist specializing in hyperrealist portraiture and ambitious, immersive installation works. His work combines precision in execution with humor and character, balancing emotive response with a strong contextual foundation.
Ashton's father is an artist and his mother was an art teacher, so he grew up surrounded by art. His influences include historical figurative painters and the Dutch masters. He was originally into performance art, but became hooked by the gradual learning process of painting. Remarkably, Ashton tried to learn as he imagined an apprentice would, but from books and scriptures written in the 1600's instead of a master. Standing in front of paintings in museums for hours, he tried to figure out layering techniques. Through trial and error, he created his own style. He can now pick and choose from this vast experiential inventory to create anything he wants.
His recent "To Our Glorious Future" collection is inspired on the Regency era and the birth of the British Empire, a period of time that spawned a huge amount of self-congratulatory portraiture which now lines the walls of museums and institutions. Ashton's paintings are a metaphor of a distorted picture of greatness, one in which Britain's obsession with its own history and influence often lead to an idealized self-perception that overlooks its various misdemeanors. In his own words: "In my current work I take these confident Regency poses and subvert and disrupt them, taking a 'strong and stable' part of my heritage and making it unsafe and tainted."
Ashton's work has been recognized with numerous awards and worldwide exhibitions. He is constantly experimenting and pushing the boundaries of painting and portraiture. There are no limits in sight for his creativity and originality.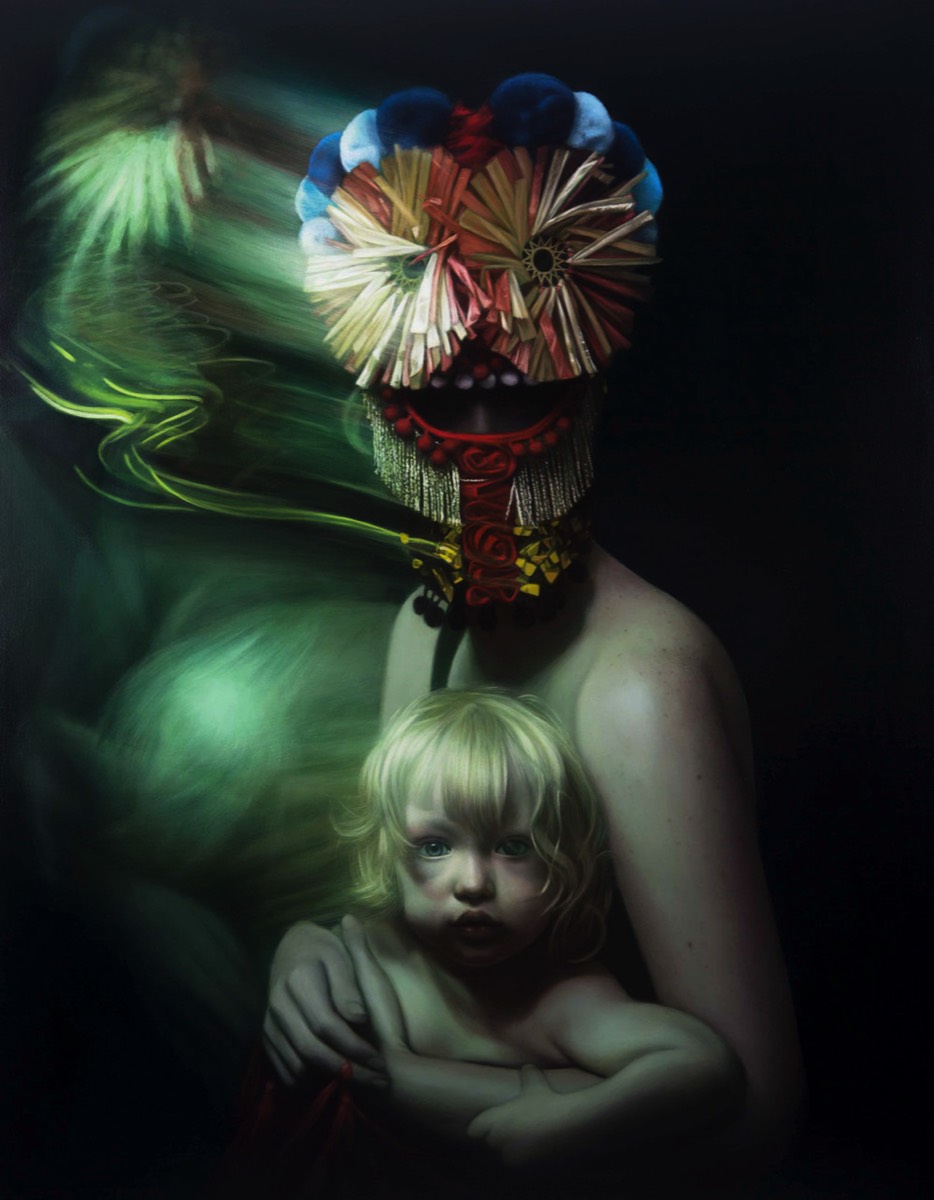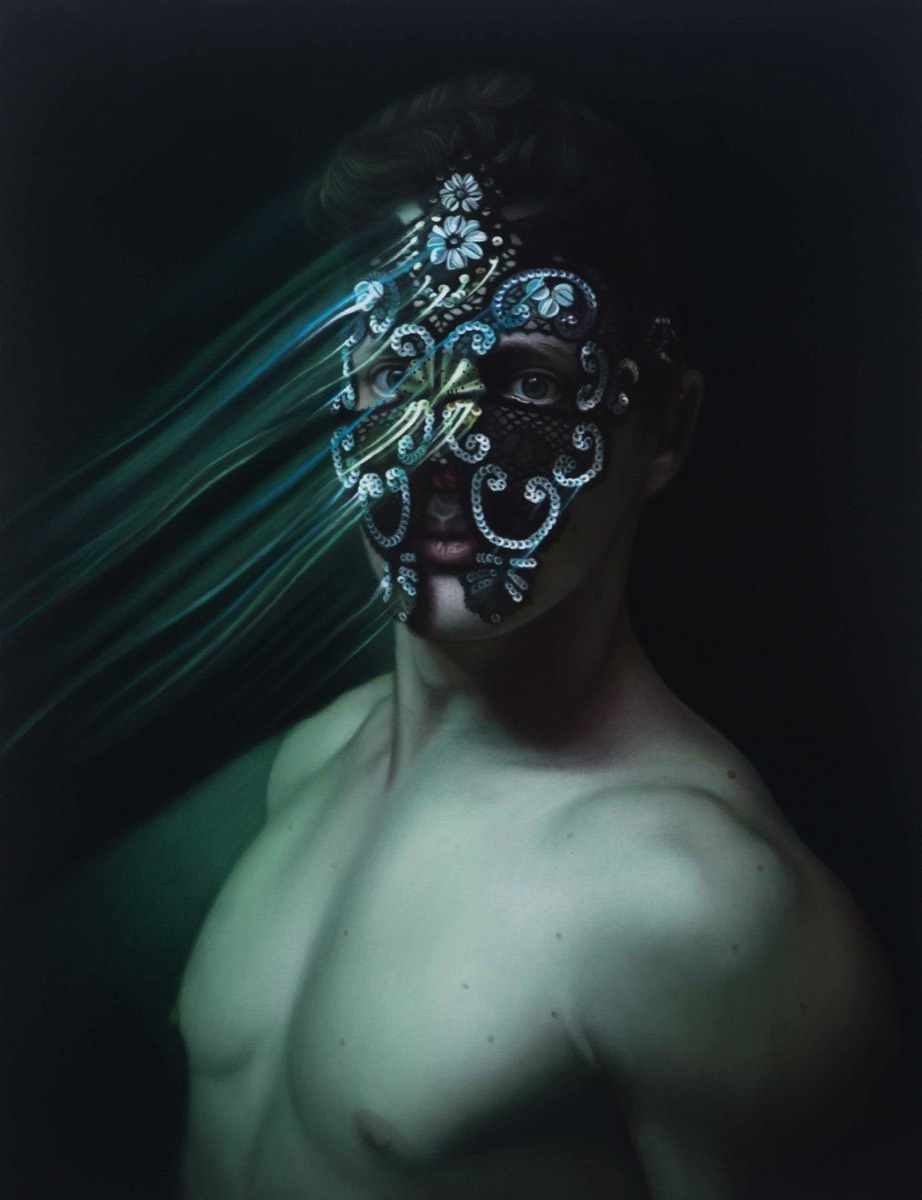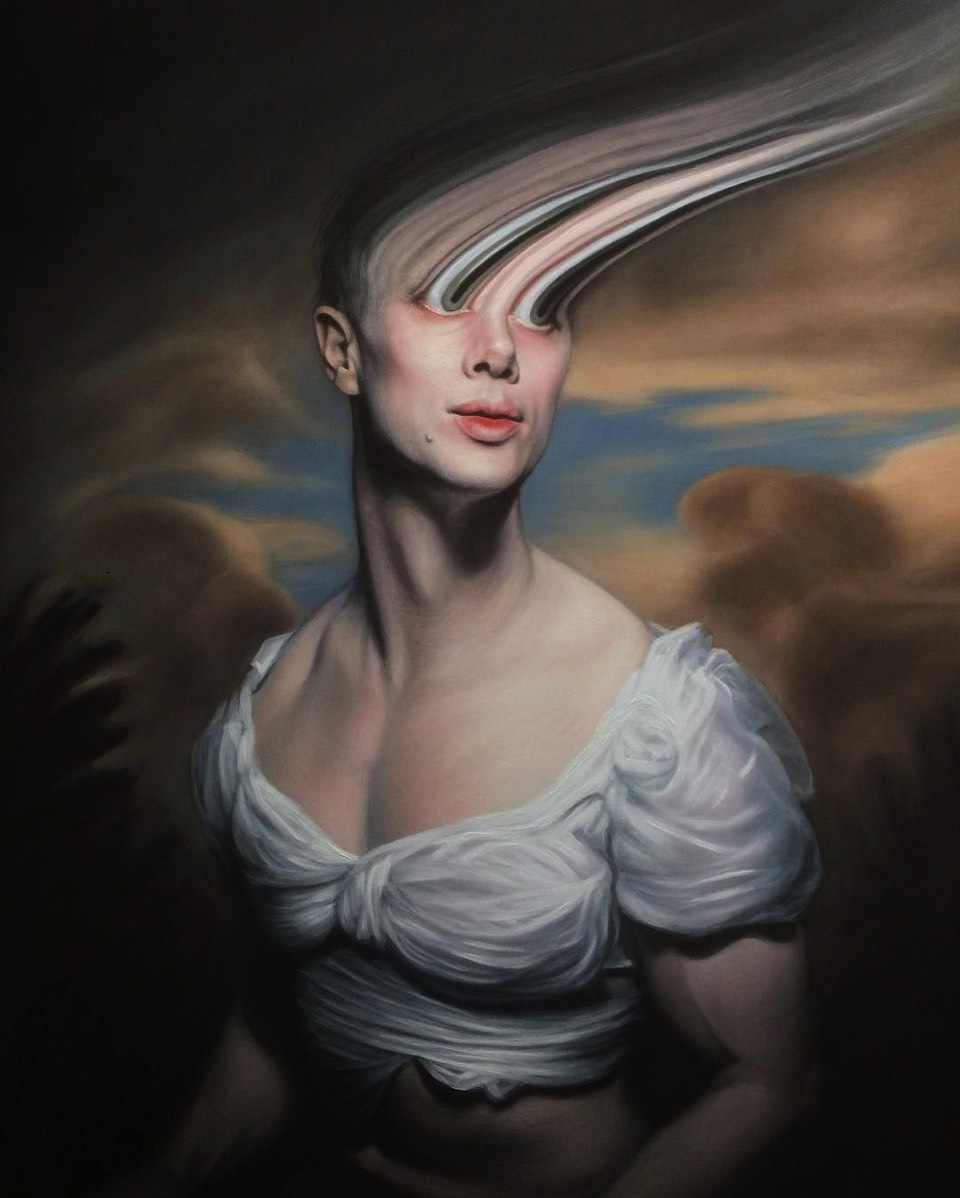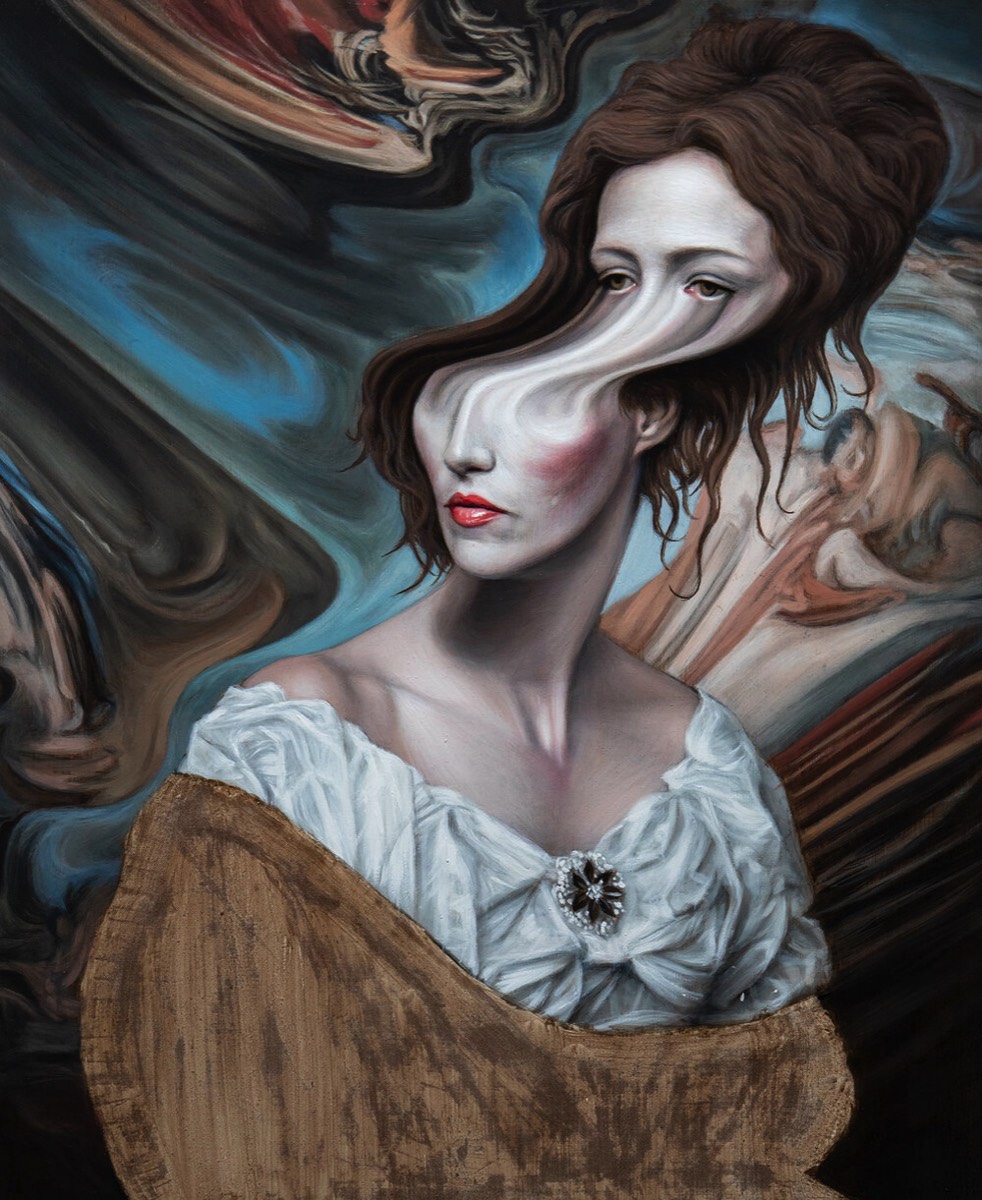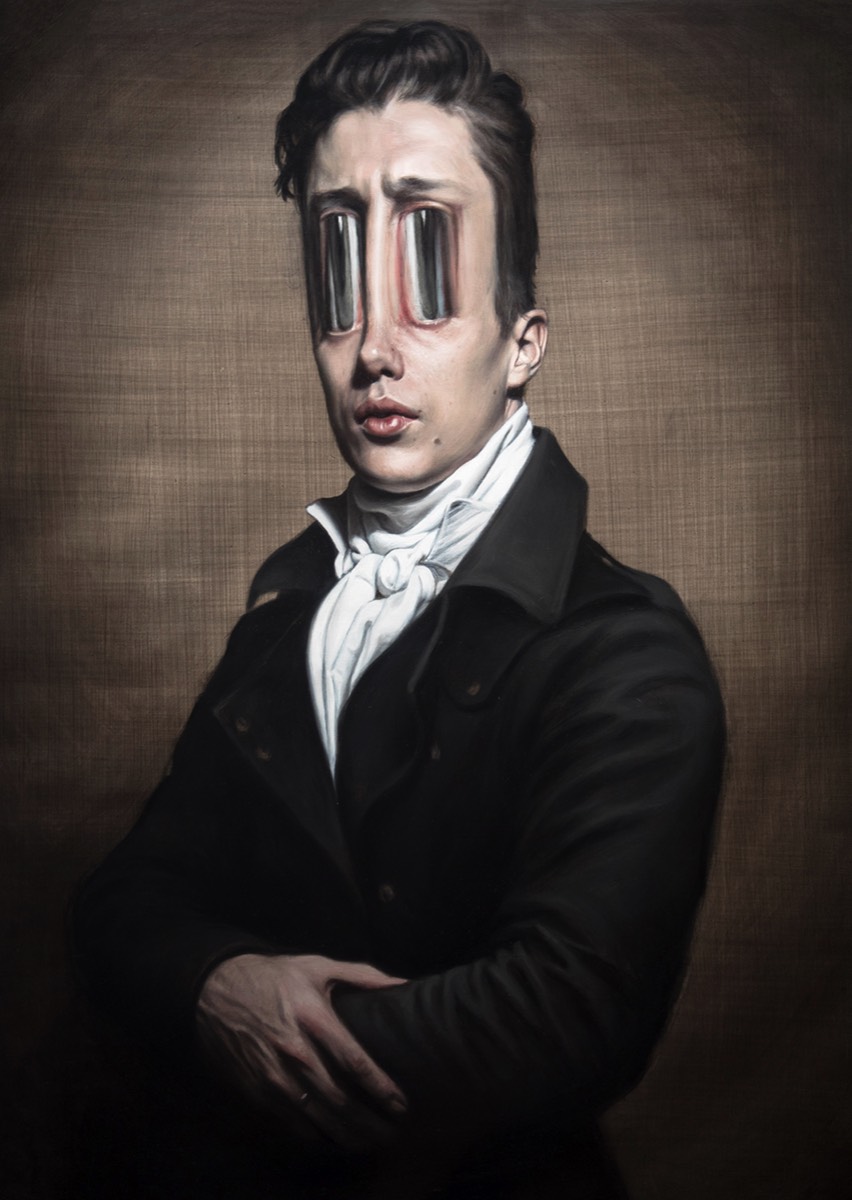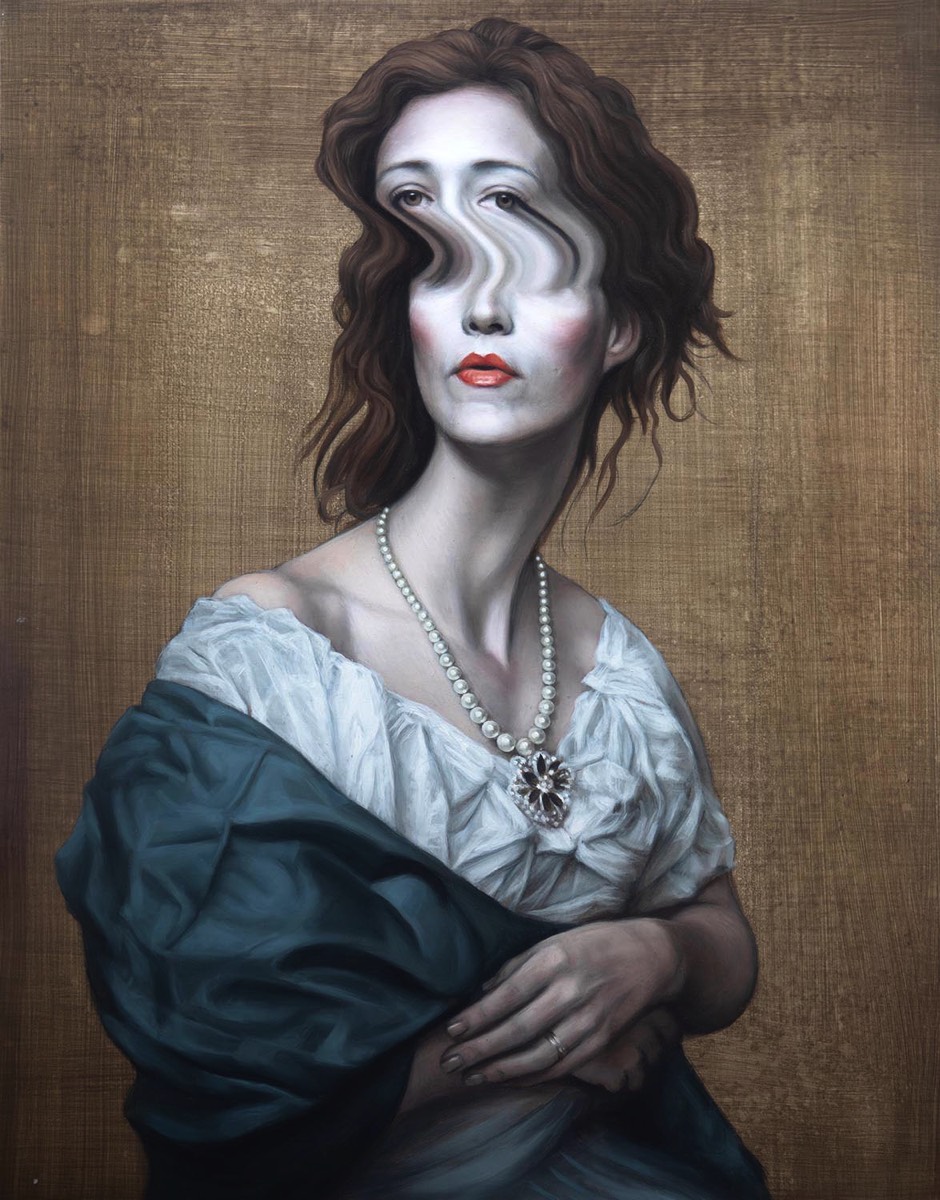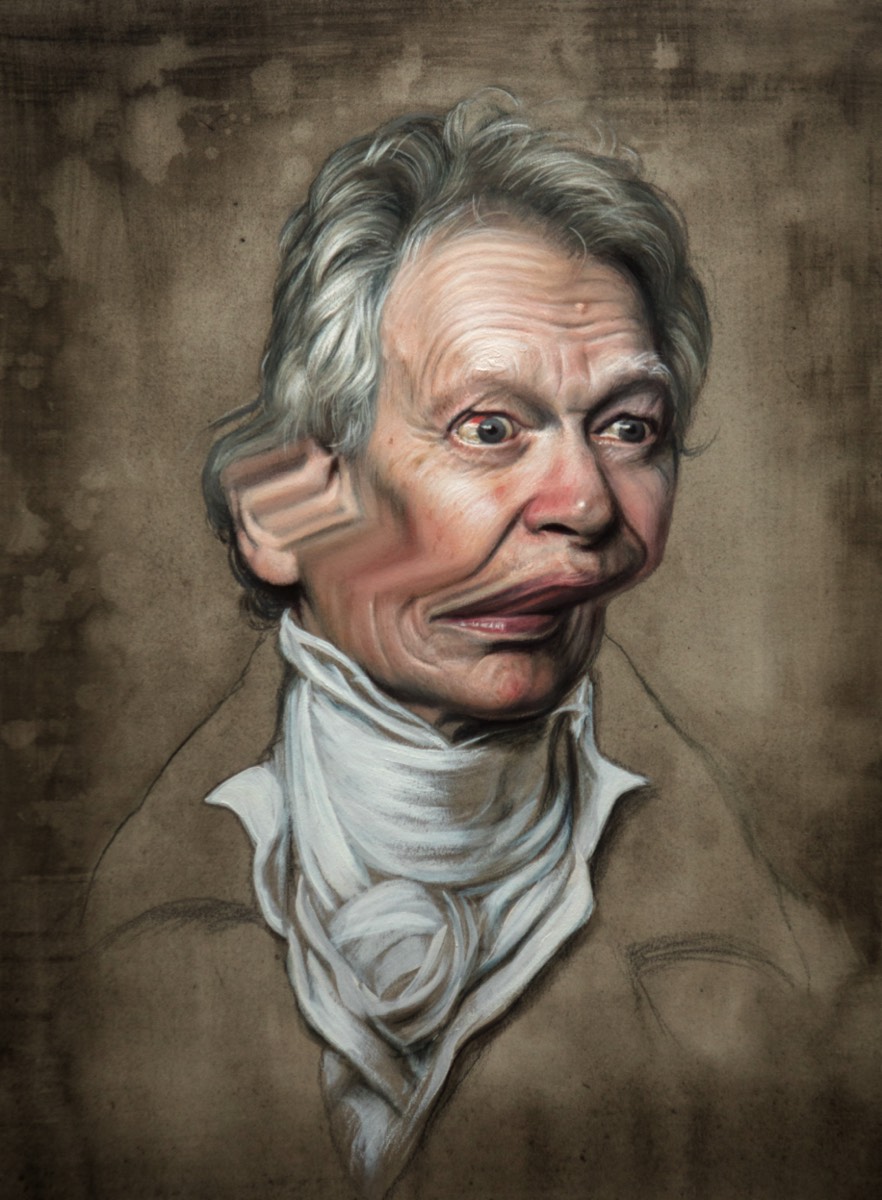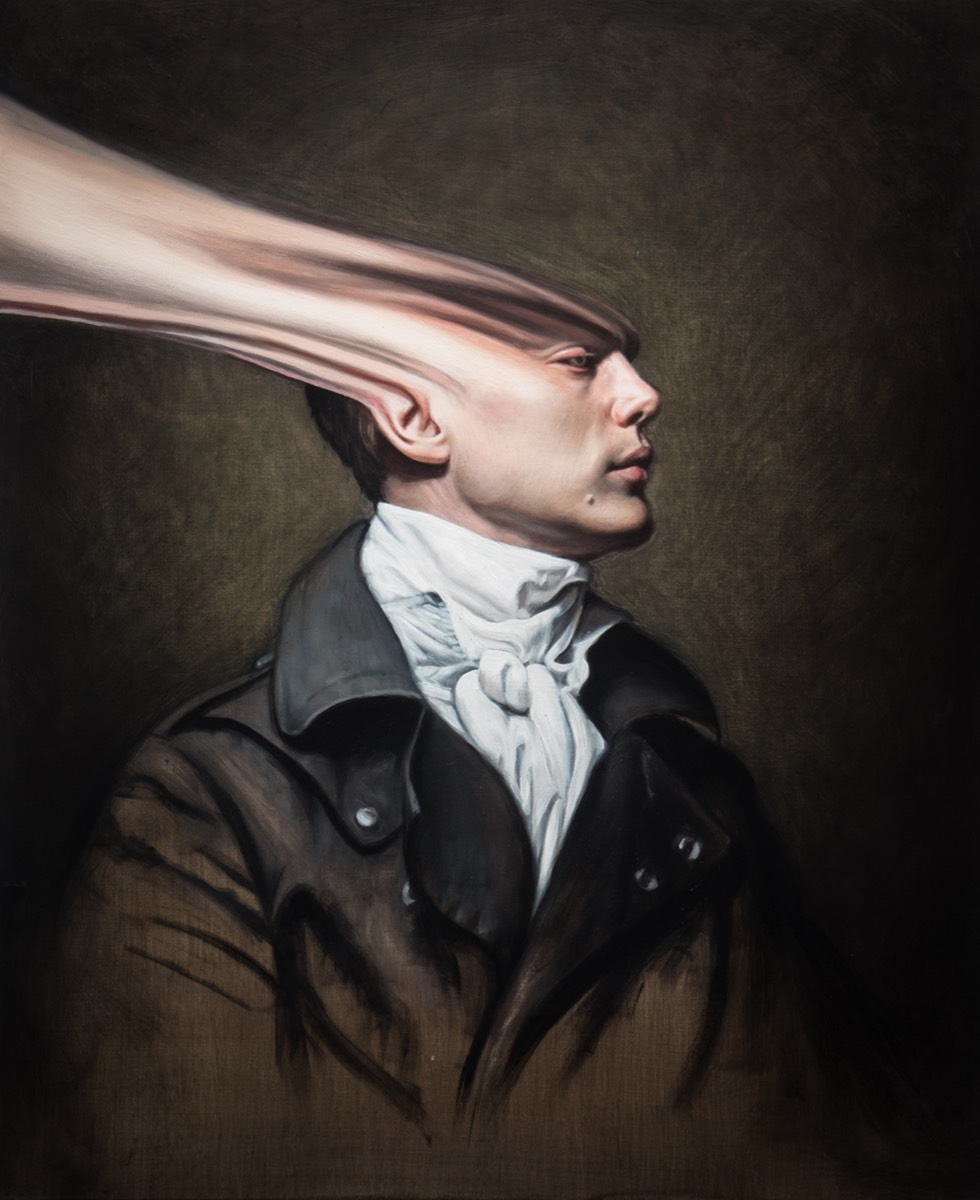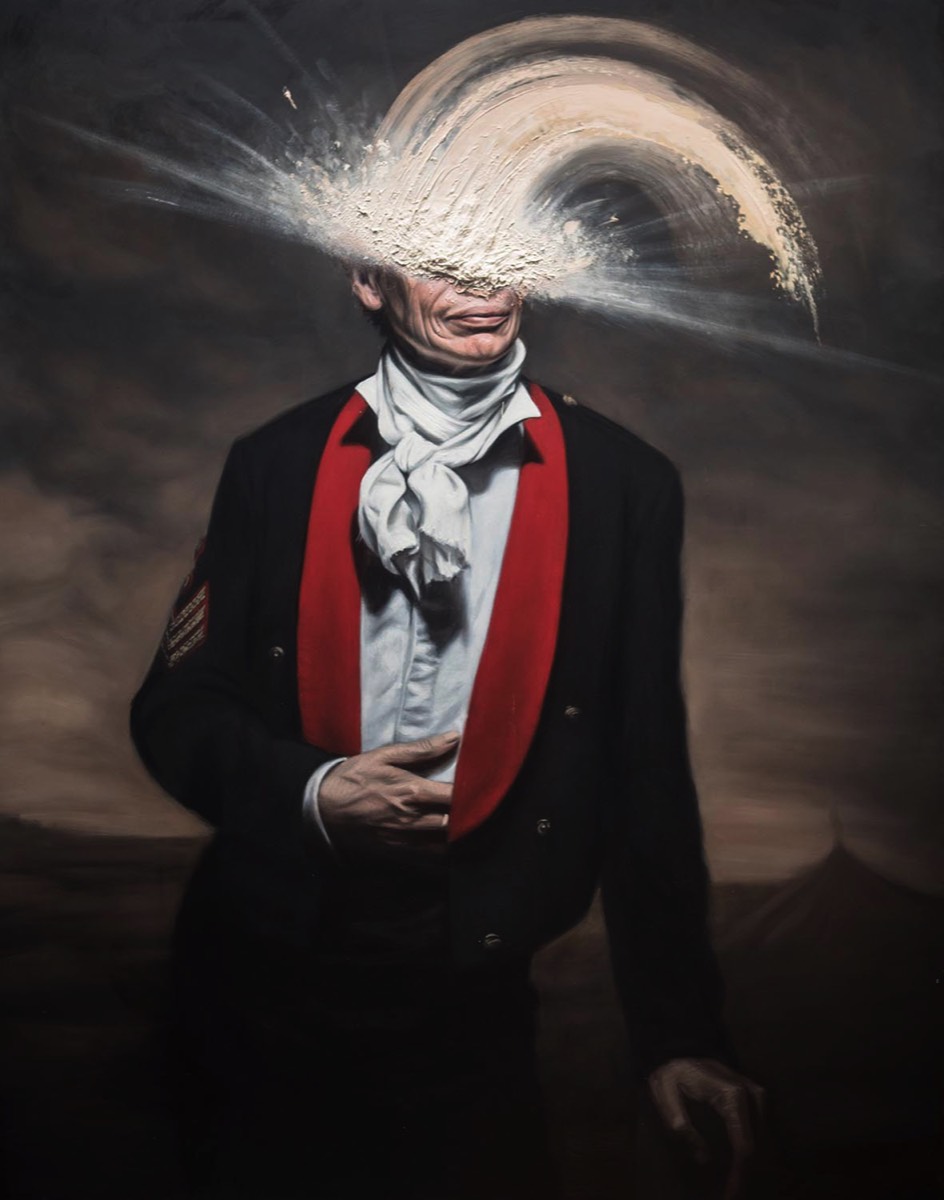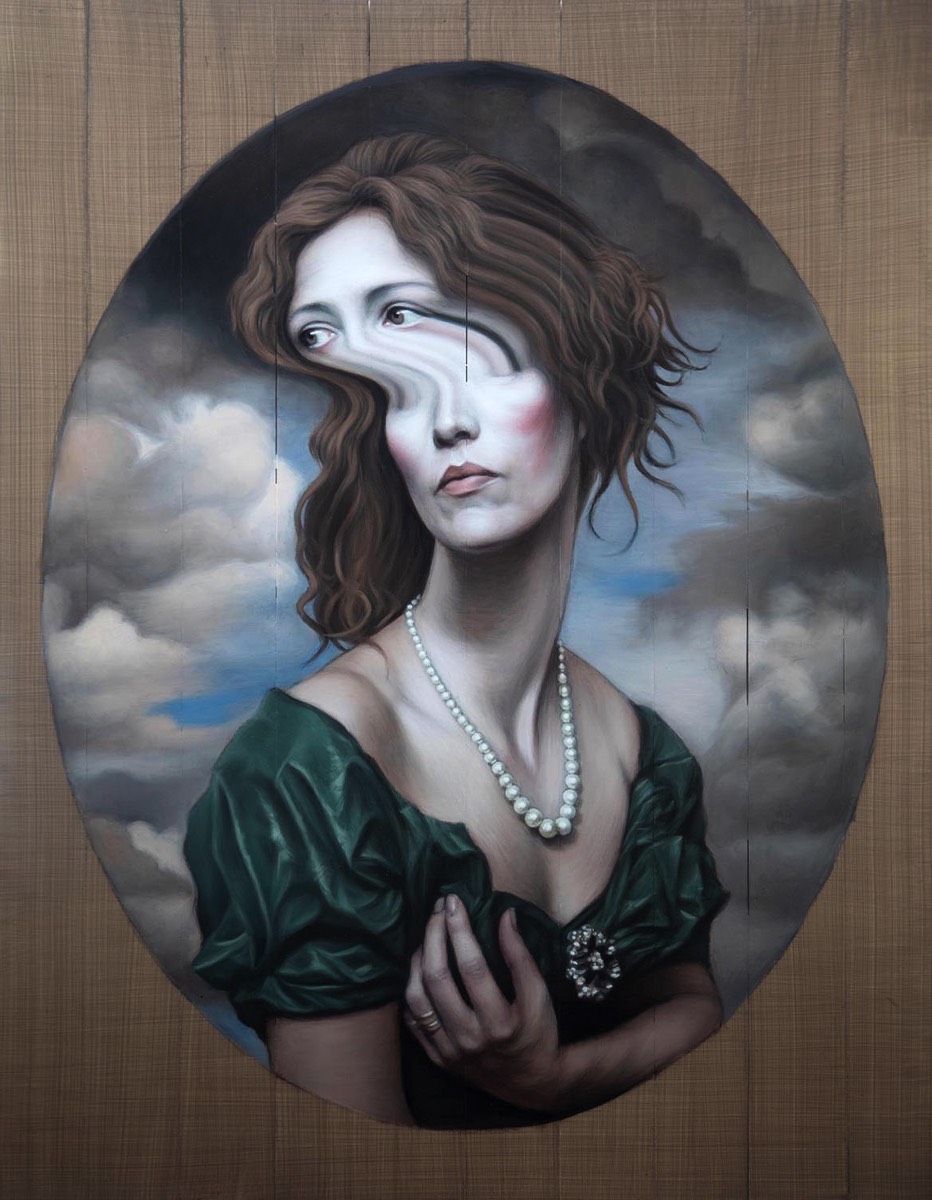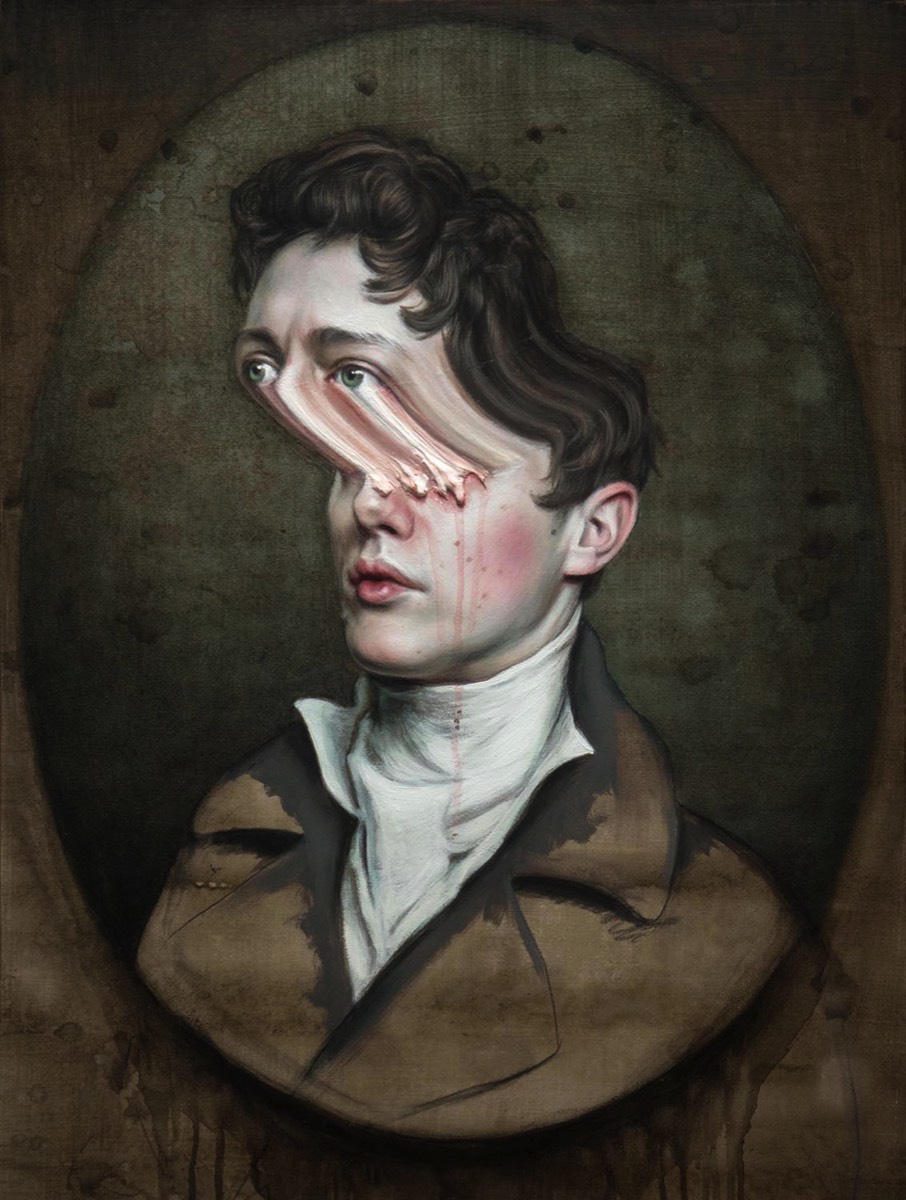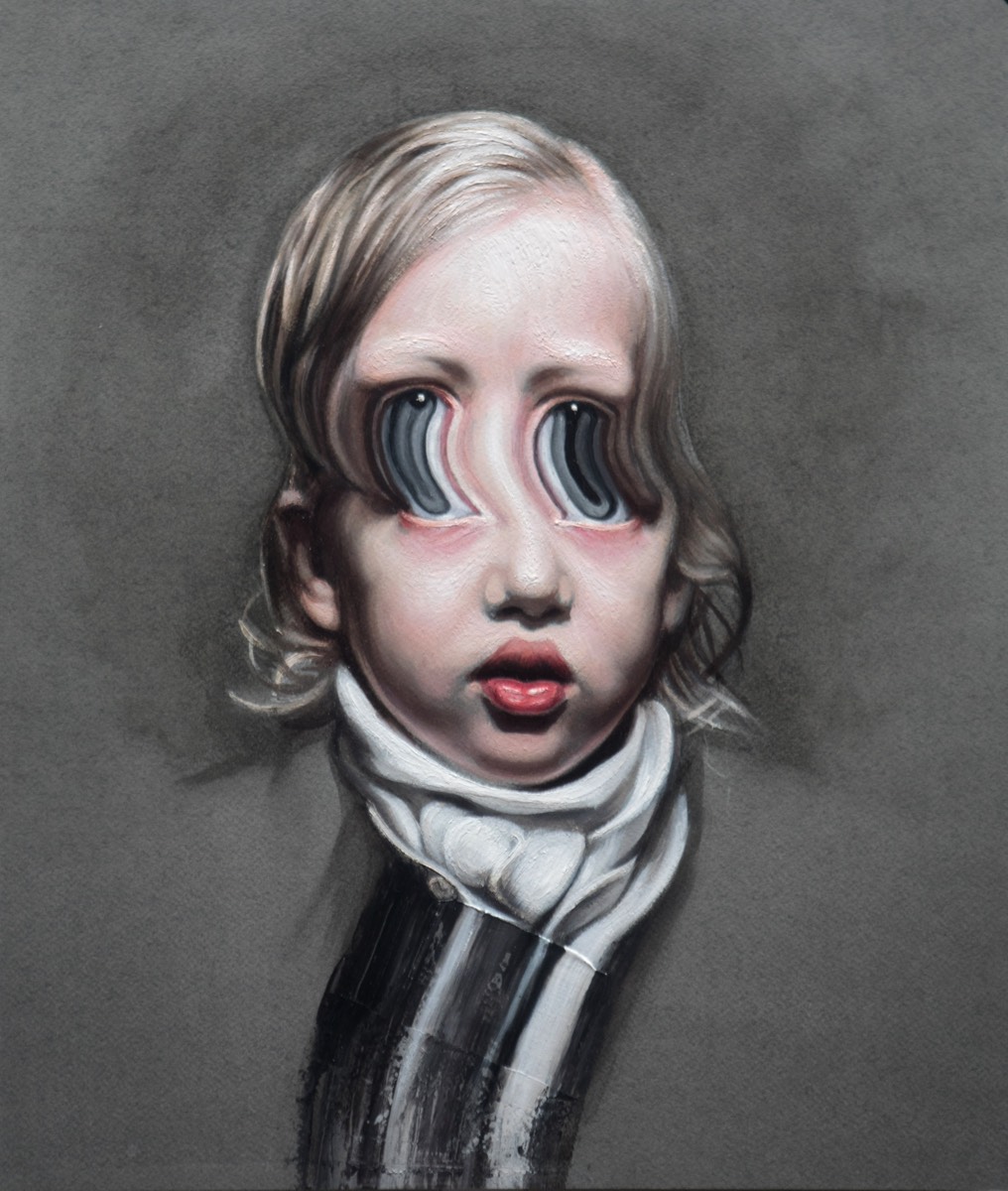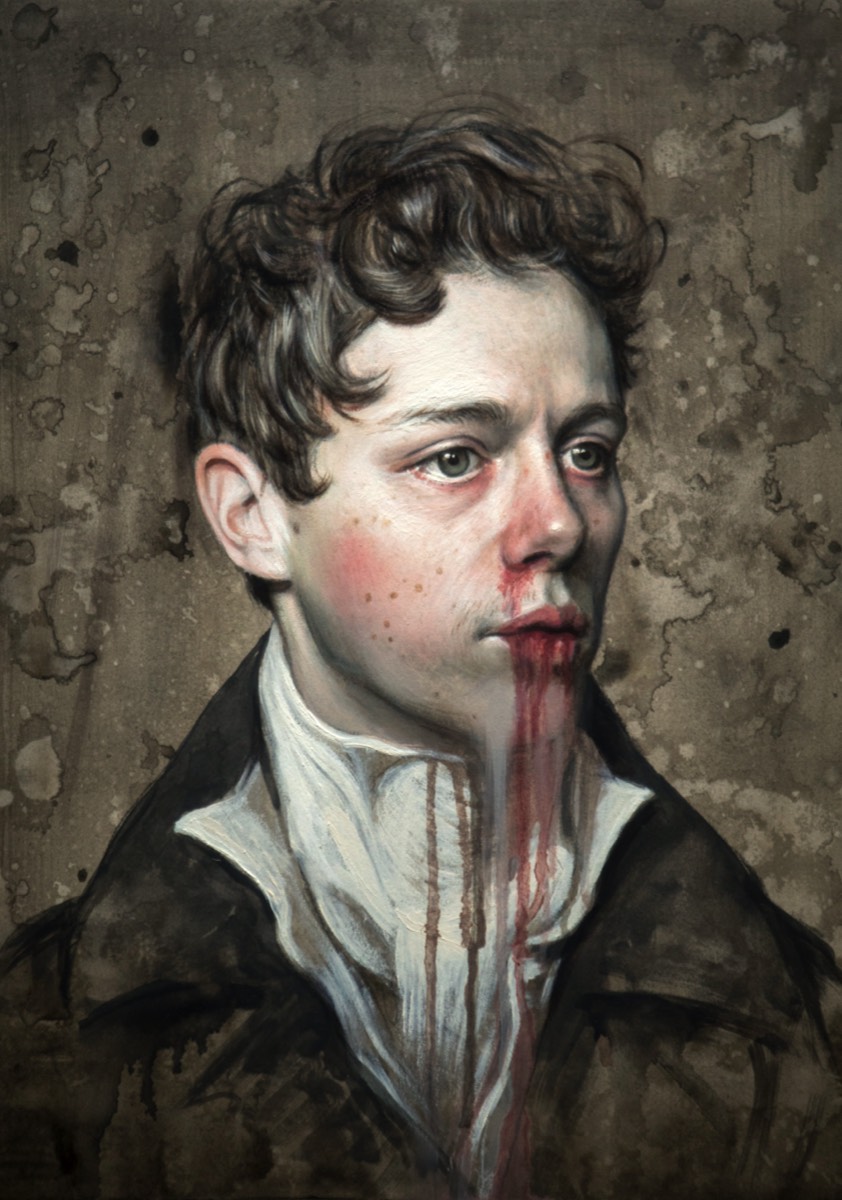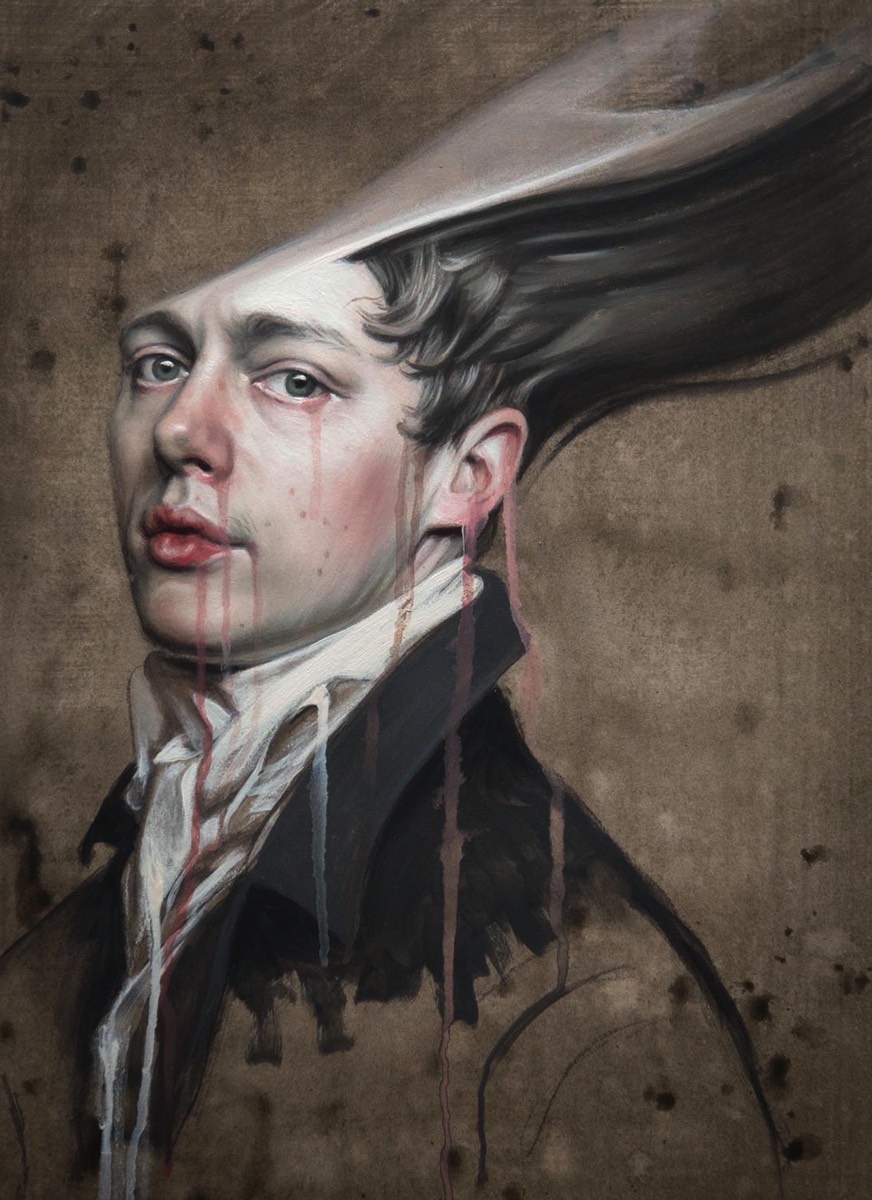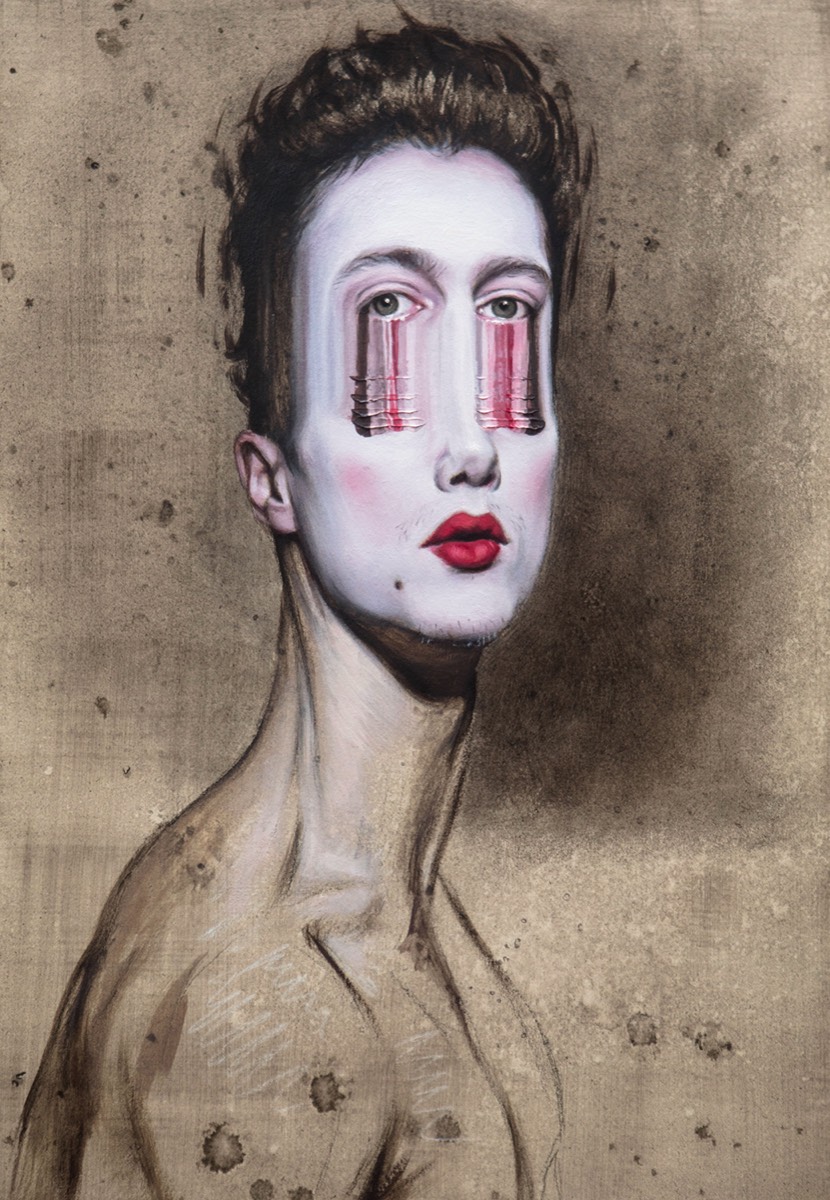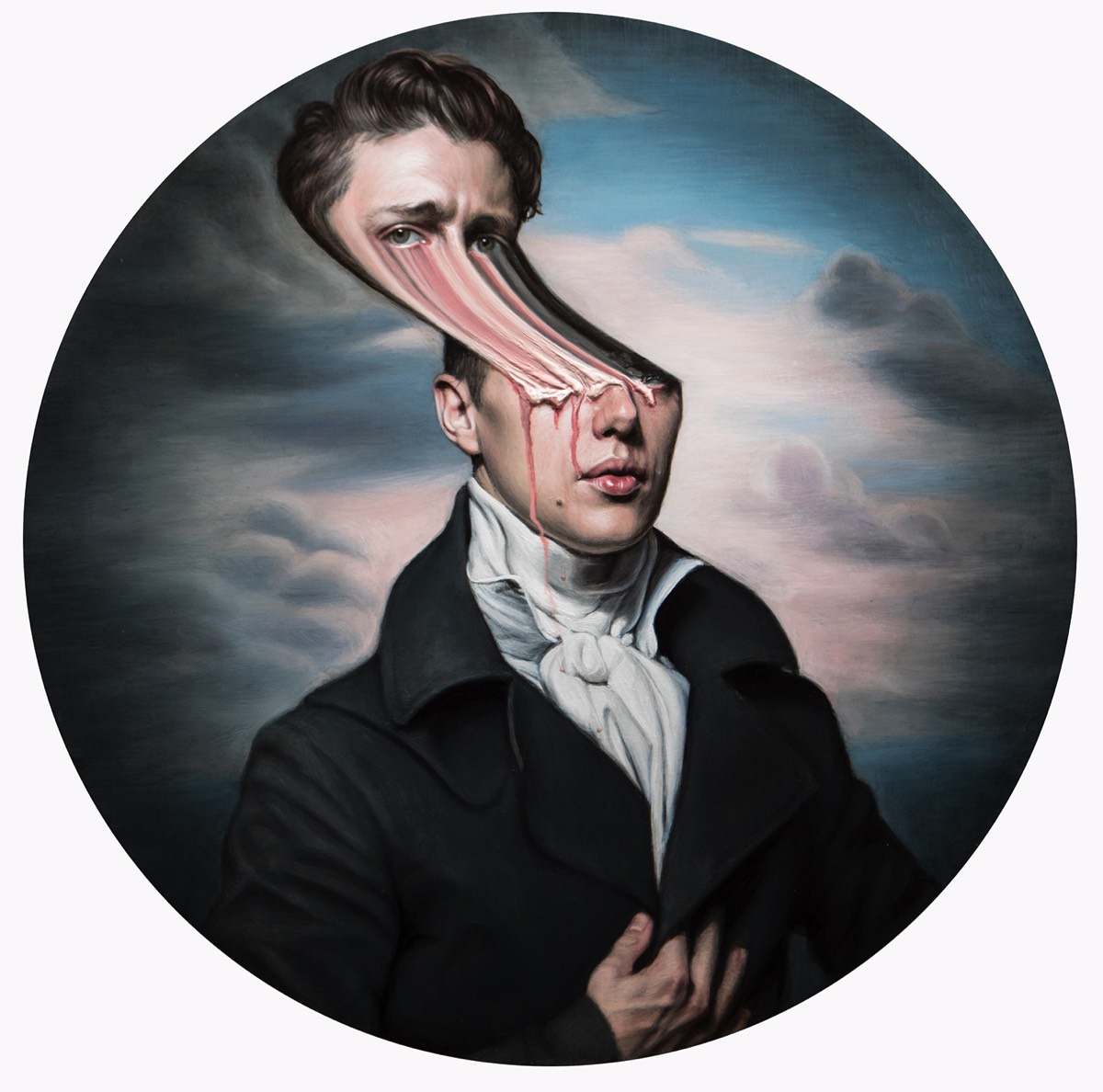 Photographize granted permission to feature photos by Ben Ashton