ANDREA ANTONI
Pantone shades that are represented in natural sorroundings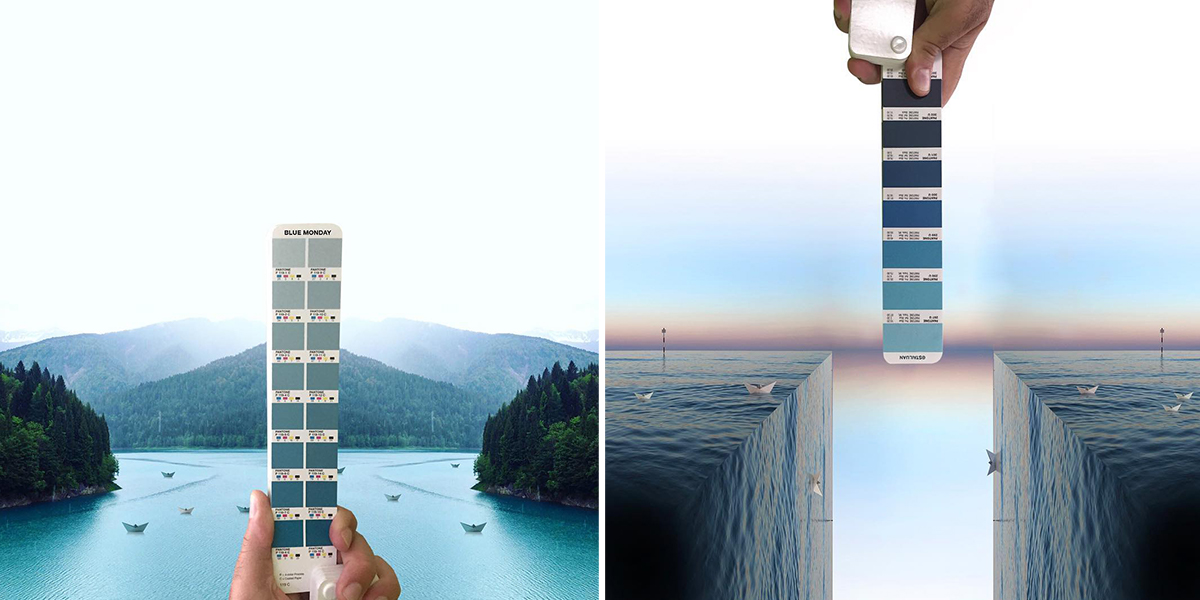 Italian graphic designer Andrea Antoni, also known as "the graphic designer looking for Pantone colors in the world", uses the Pantone Palette colors in order to show us the colorful nature of our surroundings.
Graduated in Multimedia Sciences and Technologies in Pordenone, he collaborated with various graphics studios of important regional realities, before starting to work as a freelancer. Currently, he is an art director, docent and graffiti writer, collaborating with important companies such as GoPro, Samsung, Swatch, Sprite, and Lavazza, just to name a few.
In each of his compositions, Antoni digitally inserts his hand with a swatch, containing complimentary Pantone shades that are represented in the background. While undeniably beautiful, the collection of tonal studies is much more than picture-perfect color pairings. Each of his compositions is also intended to evoke the artist's emotional response to the selected scene.