EGON SCHIELE
EROTIC AND GROTESQUE SKETCHES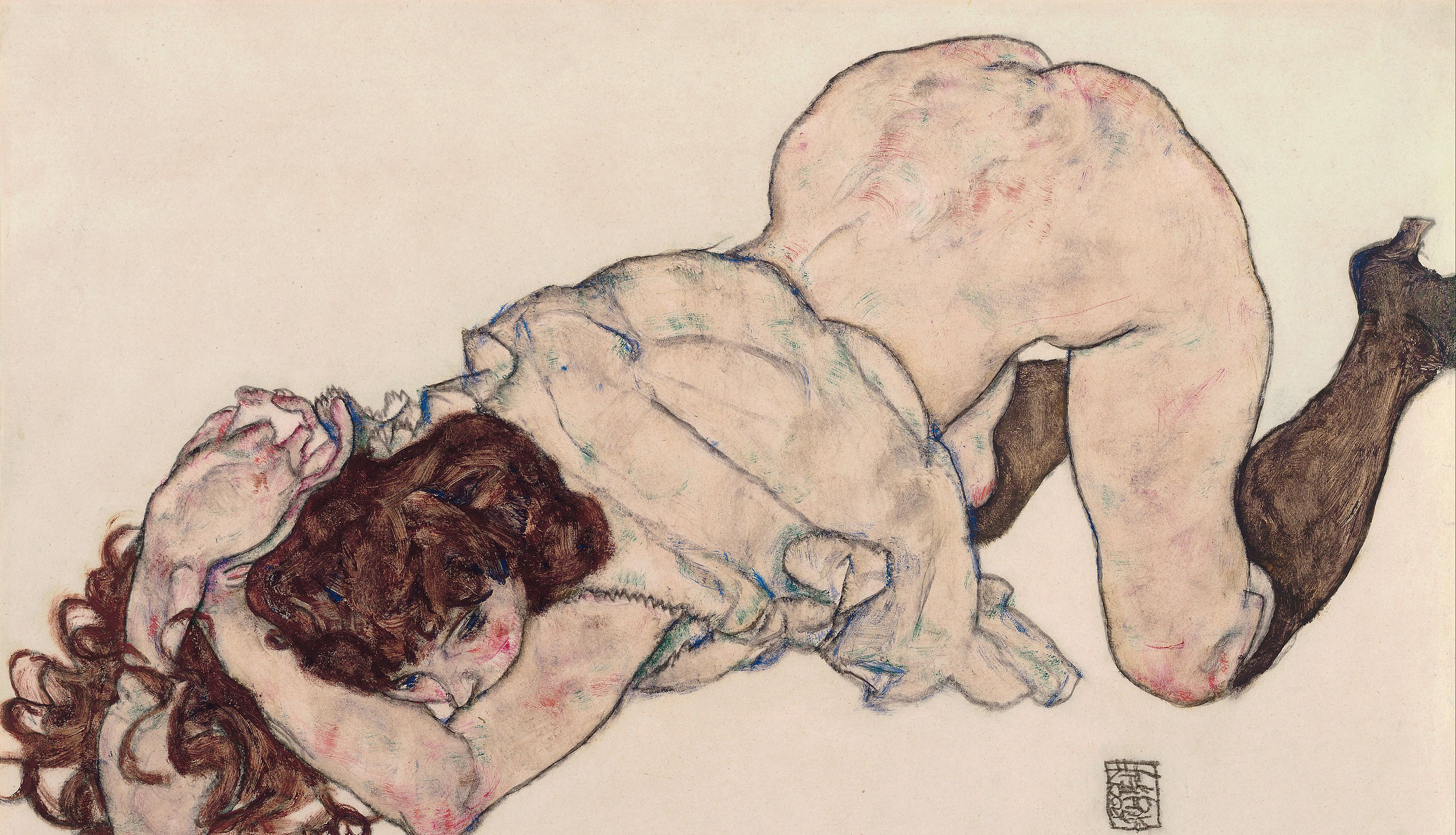 Austrian Painter Egon Schiele is one of the few controversial artist of the twentieth century whose works continue to provoke today. The twisted body shapes and the expressive line that characterize Schiele's paintings and drawings, mark the artist as an early exponent of Expressionism.
Some critics such as Kallir have commented upon Schiele's work as being grotesque, erotic, pornographic, disturbing, and focusing on sex. At the dawn of the twentieth century European society was so inclined to make sexuality into a taboo subject, and it banned Schiele's pieces, calling him lewd and immoral.
His first muse was his younger sister Gertrude, who he painted nude in some of his first pieces. There are critics and art historians who assume the painter had a romantic attachment to her. Schiele's obsession led him to incarceration for an alleged seduction of a girl under the age of consent. It was during that time that he met Wally Neuzil, a seventeen-year-old girl, who would become later his greatest muse. This led to the most prolific moment in his career.
Schiele's fiercely drawn lines and confrontational compositions command our attention. His erotic art evokes feelings of discomfort, titillation, curiosity, and even repulsion, yet it bears testimony to his talent and passion. His beautifully crafted collection of erotic masterpieces, showcases the themes Schiele wove into all of his work: a fascination with the human psyche and sexuality, and a desire to destroy the conservative facade of moral righteousness, and expose the inner truth.